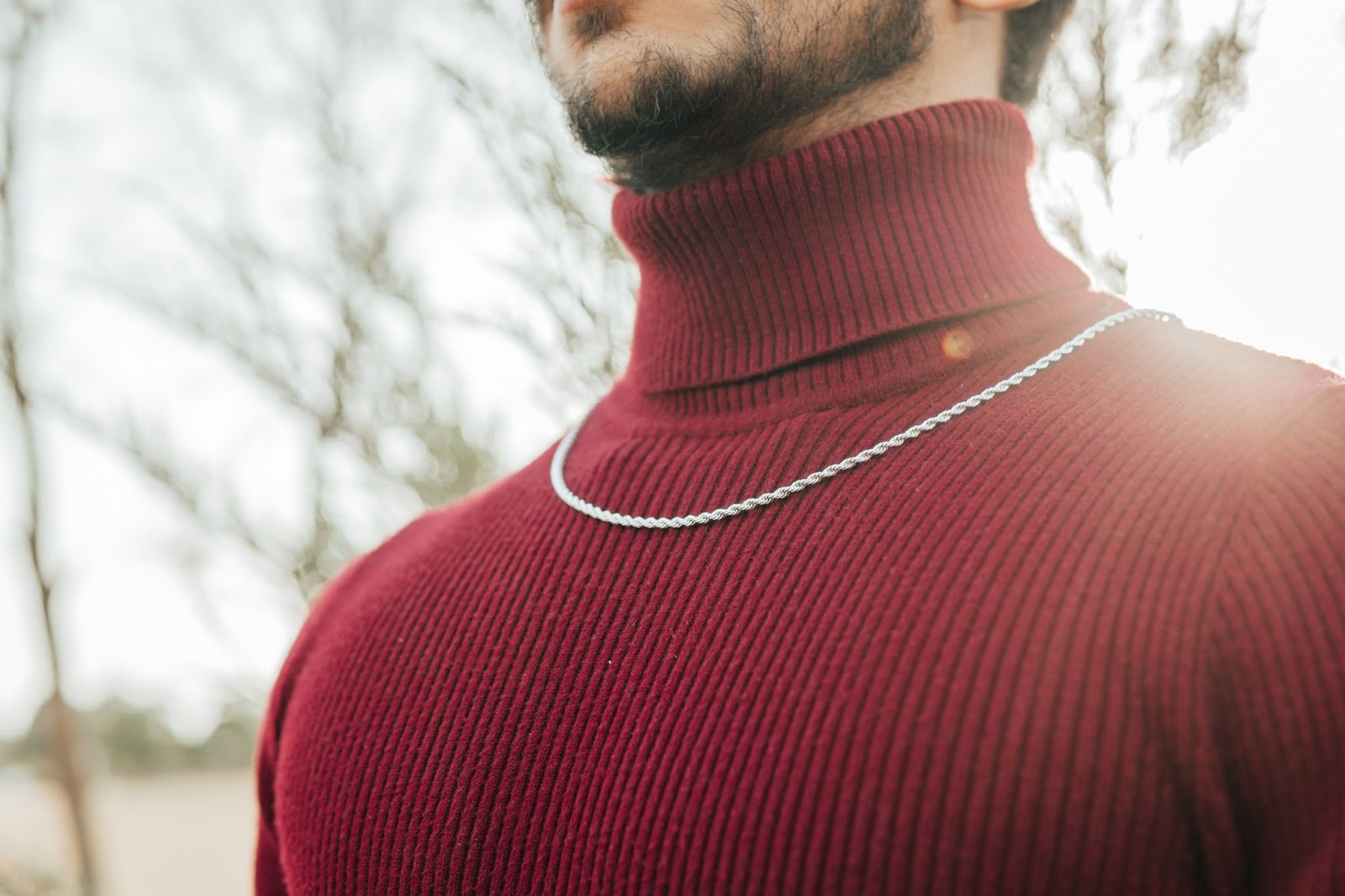 Silver Chains for Men: Buyers Guide
There's something special about silver jewelry. Whether you're layering premium silver-toned chains with your streetwear or adding stainless steel statement rings to your final date night look, silver accessories can tie your style together. When it comes to silver chains, there are many types you can wear to dress up your attire or add an edge. Let's explore tips for choosing the best silver jewelry.
What Kind of Silver is Best for Chains?
Want to get more into silver jewelry, but you don't know where to start? You might be asking which metal (other than silver itself) is an ideal material for your jewelry if you're going for a silver-toned look. Essentially, there are three common choices: platinum, white gold, stainless steel, and tungsten. Each has its strengths and weaknesses, but one is ideal for everyday jewelry.
Platinum: This metal is a popular choice for jewelry metals. Specifically, many people choose this material for their wedding bands since it's durable and valuable. The downside to platinum rings is that they are quite expensive for your everyday jewelry pieces.
White Gold:  White gold is another popular metal primarily used for wedding jewelry. Typically, white gold requires more high maintenance. Some white gold pieces are coated with rhodium which wears off over time and causes the ring to lose some of its integrity. It's less expensive than platinum but more expensive than stainless steel.
Stainless Steel: This metal is ideal for your silver jewelry. Stainless steel is scratch-resistant and rust-resistant, meaning you can wear your stainless steel jewelry even in extreme circumstances. This alloy comprises chromium, nickel, and carbon, which gives it its color and durability. When you wear stainless steel chains, you can trust your jewelry to keep its color and integrity for years. 
Tungsten: Tungsten is another choice some might prefer for their jewelry. It's an extremely tough metal, meaning it is scratch-resistant, like stainless steel. However, in an emergency where a piece of jewelry might need to be cut off, tungsten is immovable. Though that situation is a rare emergency, it's worth considering. 
Eight Silver Chains to Elevate Your Look 
Maybe you've recently realized you enjoy the way silver jewelry accents your skin tone and clothing. You may wish to start building a bigger collection of silver chains, pendants, and rings. We don't blame you. Picking out new pieces of jewelry can be exciting. Here are eight silver chains that will be terrific additions to your jewelry collection. 
1. Stay Suave With a Cuban Chain 
A Cuban chain is an accessory that looks purely iconic when paired with any outfit. When choosing a CRAFTD Cuban chain, you can pick between a twelve-millimeter, eight-millimeter, and four-millimeter thickness. If you're feeling especially daring, go for the twelve-millimeter and turn heads in the room. If you want to throw on a chain with more casual attire, you can choose the four-millimeter width. 
2. Add Dimension With a Silver Rope Chain 
Another show-stopping chain is a silver Rope chain. This kind of necklace displays individual strands that wrap around one another continually. This design makes rope chains stand out from the rest. When you choose a CRAFTD silver rope chain, you have the choice between a five-millimeter and three-millimeter width. This means you can keep your jewelry feeling more subtle if you'd like. 
3. Support Your Style With a Wheat Chain 
Have you ever tried on a wheat chain for yourself? It's another necklace design that stands apart from the rest. This kind of chain resembles a stalk of wheat in the way its strands intertwine and link together. Choose this style of chain in a three-millimeter or five-millimeter width. In our premium 316L stainless steel, your CRAFTD Wheat chain will look great and last a long time. 
4. Keep Your Look Interesting With a Figaro Chain 
Figaro chains feature one of the most interesting patterns. This kind of chain is unique because it links three smaller links with one larger link continuously. Its design can help make a dull outfit look intriguing. Try a CRAFTD silver Figaro Chain in a five-millimeter or three-millimeter width. It's guaranteed to add that extra spice to any look. 
5. Stay Understated With a Cool Belcher Chain
You might not be looking for statement chains you can wear to draw the attention of others. Perhaps you're more introverted, and you'd prefer to wear subtle chains. Our CRAFTD silver Belcher Chain is a terrific option when you're searching for pieces of jewelry you can wear without making a scene. Wear it alone for a delicate look, or pair it with another similar chain for double the sophistication. 
6. Exude Class with a Silver Connell Chain 
Some styles of jewelry can help you achieve an even classier vibe. Our CRAFTD Connell Chain's design is classic and straightforward. We craft this piece with premium 316L stainless steel, so you can wear it often without worrying about it losing its value. In a two-millimeter length, it's a perfect piece you can wear to add a subtle class to your look. 
7. Stay Sleek With a Sultry Snake Chain 
Perhaps you love wearing jewelry, but you aren't as fond of the bulky links featured in some chains. You can wear a necklace that's smooth and moves like silk with every step you take. Our CRAFTD Silver Snake Chain is an ideal necklace you can try on with your streetwear or on a romantic date night. One snake chain necklace looks incredible on its own, but you can also pair two to elevate your jewelry's presence. 
8. Turn Heads With a Silver Toggle Chain 
You're someone who wants to announce their entrance without saying a word. Our CRAFTD Silver Toggle Chain is one of our boldest. It features smooth, oversized links joining together with a CRAFTD-engraved toggle. It's bold enough to wear alone, or you can pair it with a pendant necklace for a super-charged combination. 
What Jewelry Should You Pair With Your Silver Chains?
Are you able to see yourself wearing a sophisticated Connell Chain yet? Can you imagine stepping out in an edgy Toggle Chain? Now that you've seen our favorite silver chains, you might have a better idea for which pieces will suit you most. Let's look at a few other pieces that pair excellently with our silver chains. 
Compass Pendant
You know the way to your dreams better than anyone else. Why follow a rule book when you can make your own destiny? Our CRAFTD Compass Pendant in silver is an exceptional reminder of your intuition's power in your life. This piece is crafted with premium 316L stainless steel, meaning it's incredibly durable. Let this pendant point you in the right direction for your whole life. 
Crown Ring 
You don't have to walk around with your head down to be humble. True humility is visible even in extreme confidence. Our CRAFTD silver crown ring is a symbol of your self-image. A real leader cares for those around them, and the crown is a symbol of that. Wear this piece paired with a Snake Chain for a smooth combination.
Crucifix Necklace 
No one knows how to play the leading role of your life like you do. A crucifix is a well-known symbol of leadership and death to bad habits that you can take with you whether you go. Our CRAFTD Silver Crucifix pendant is a stunning pair for a silver chain. It's a terrific accessory and conversation piece, too. Wear it boldly with a Toggle Chain for a more provocative look.  
Dagger Earring 
Are you looking for a fierce piece of jewelry you can wear that isn't a necklace? Wearing earrings is an incredible way to make an entrance. Try on one of our popular CRAFTD Dagger Earrings in silver for a piece that commands attention. It's brazen enough to make a statement and durable enough to last for years.
Make a Set 
If you want to buy more than one piece of silver CRAFTD jewelry at once, you can easily do so. We gladly give you the option to choose from curated jewelry sets we make. You can also try out your styling creativity by making your own set. Whether you choose our set or you decide to make your own, you'll be getting pieces you love for a price you enjoy.
Concluding 
Silver chains are irresistibly cool, and you'll love the way you feel when you wear them. Your CRAFTD silver chains will be the pieces you pull out of your jewelry collection to wear again and again. As you search for the perfect silver jewelry to suit you, remember that you don't have to conform to one style. You can try out multiple CRAFTD silver pieces as you express yourself to the world around you. 
Sources:
Tungsten Rings Vs. Stainless Steel Rings | Our Everyday Life 
What Is Stainless Steel Jewelry? | Our Everyday Life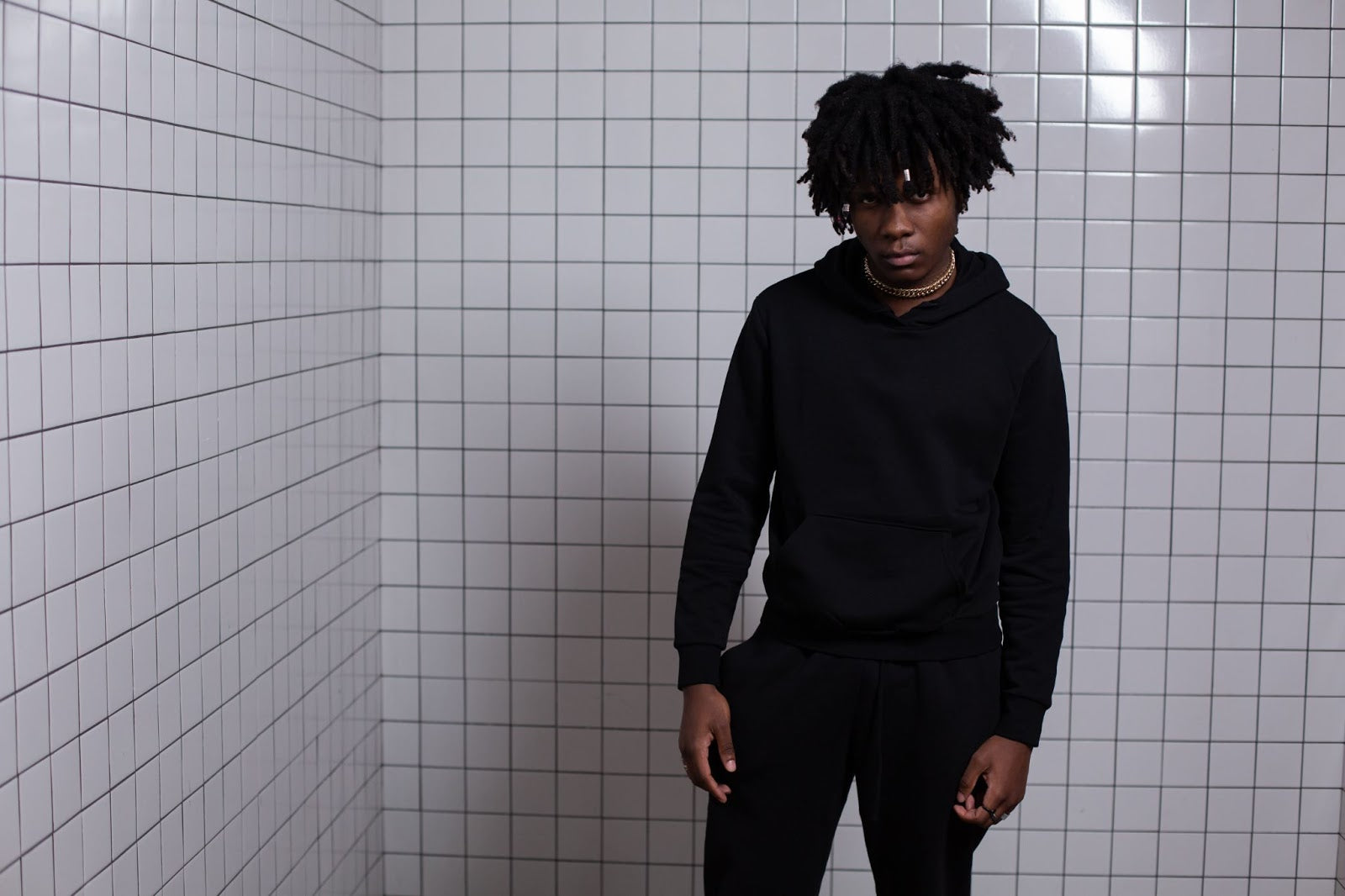 Should You Wear A 24k Gold Necklace?
When you're first starting to wear gold jewelry, you might have a few questions you want to ask. Is 24K gold worth the price tag? What is a karat? Will gold jewelry look good on me? These are all r...
Read more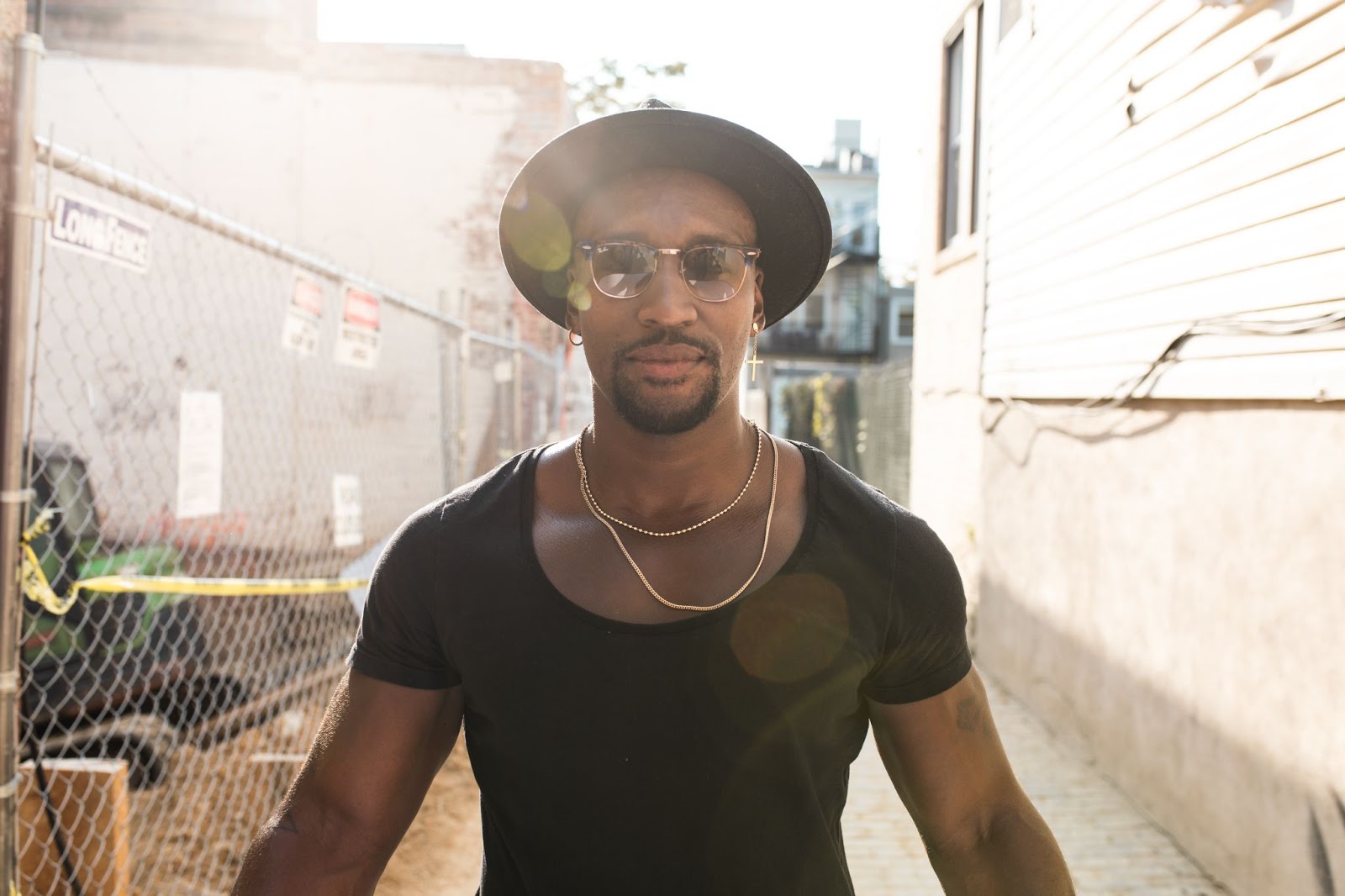 Ever wonder where your chains originated? Someone had to design the jewelry you love wearing today. You might think wearing chains is a new fashion trend, but that couldn't be further from the trut...
Read more