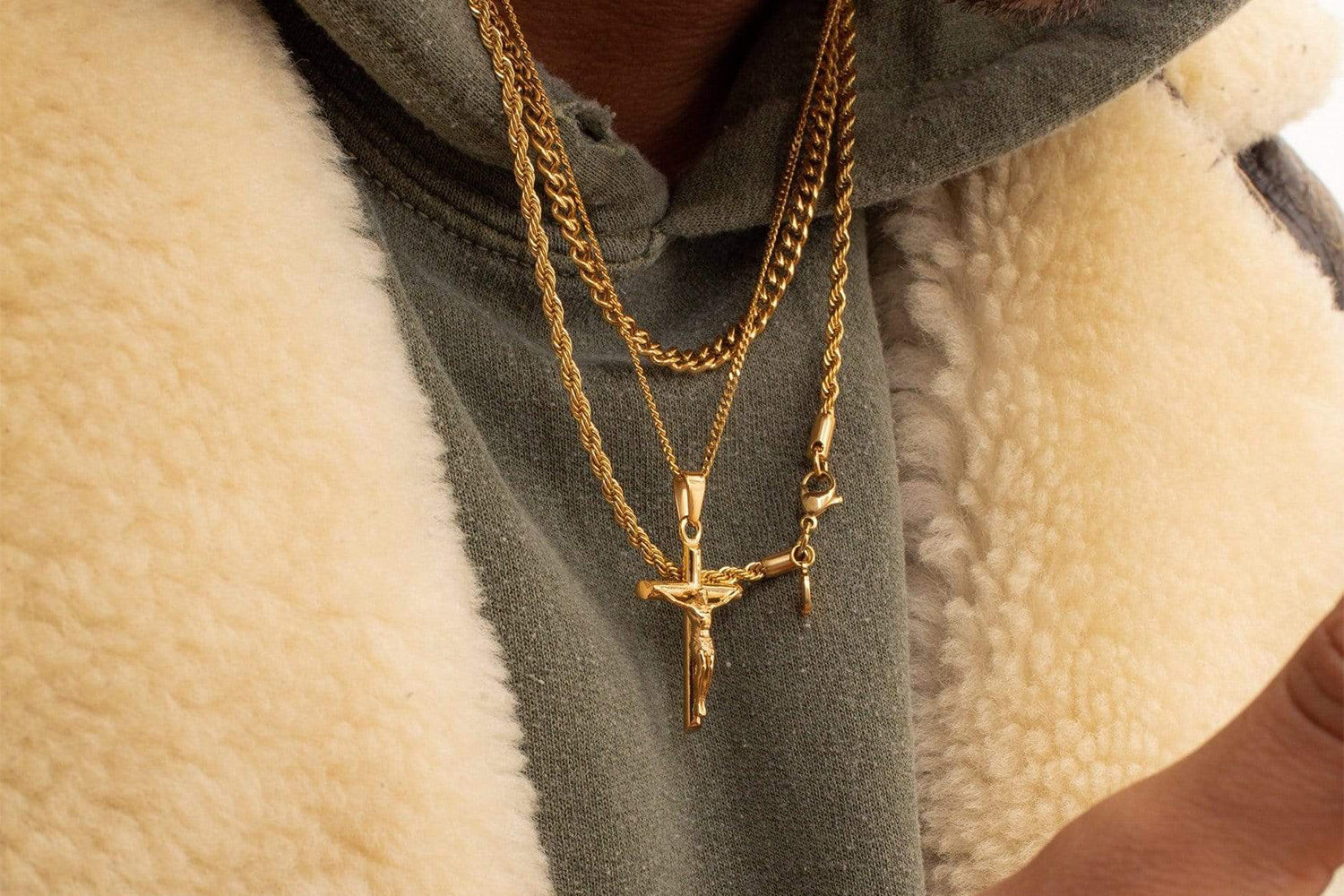 Gold Pendants: 13 Best Gold Pendants For Any Attire
Let's talk about your jewelry game. Perhaps you've been an avid jewelry collector for years—always thinking of what pieces you can add to make your 'fits stand out and look dapper. On the other hand, you might be trying to find ways you can bring your current wardrobe up a few notches without having to purchase tons of new clothing articles.
You don't have to clean out your entire closet to make your attire feel fresh. By adding the right pieces to your look, even tried-and-true outfits will look brand new.
Today, we'll look at pendants and why they might be the missing piece from your jewelry stash. Then, we'll show you our favorite pendant necklaces and how to style them with any attire to elevate your style.
How Pendants Add Unique Charm
Think about the jewelry you wear daily. Your collection might be cool and understated, or bold statement jewelry may be more your style.
Regardless of how much jewelry you currently wear, adding a pendant necklace into your jewelry combination can add personality and texture. Pendants are one accessory to consider when looking for that specific statement piece to add your unique taste to a fit.
The 13 Best Pendants That Will Upgrade Your Wardrobe 
Picture yourself wearing your favorite jewelry along with a tasteful pendant chain. This accessory can add flavor to your typical chains and add exciting details to the clothing you've worn before. 
When you're ready to start expressing your style to a greater degree with pendants, you don't have to look far to find the pieces that can help elevate your jewelry. We'll show you a few of our favorites now to get your collection starter.
Here are 13 pendants you can add to your collection today to bring up your look:.
1. The CRAFTD Iced Cross Pendant 
Are you someone who enjoys adding more dramatic details to your look? Maybe you typically go for the most recent designer sneakers or prefer to keep a high-end wallet on you at all times.
You can incorporate your affinity for nice accessories into your jewelry, too. Our CRAFTD Iced Cross pendant combines a classic piece of jewelry with icy stones that make a bold impression. Wear this piece when you want to make an entrance in a room.
2. The CRAFTD Crucifix Pendant 
What's more iconic than a crucifix? For decades, hip-hop artists have sported the crucifix among their chains with pride. You don't have to be religious for this piece to look epic.
It's a timeless accessory that represents ego death and sacrifices for greater gains. Wear it with your favorite streetwear to add a timeless feature to your usual clothing.
3. The CRAFTD Compass Pendant 
Sometimes, pendants can be more than a mere piece of jewelry. You can express parts of your unique story by adding pendants to your look. 
For example, maybe you've had a rough time getting to where you want to be in life. You could use a reminder from time to time that you're on the right track, and everything will come out all right for you in the end. Our CRAFTD Compass pendant can be a symbol that represents following the inner voice that leads you forward.
4. The CRAFTD Wing Pendant 
You might not be explicitly spiritual, but there may be moments when you feel that something more magnificent than you is protecting you or looking out for your best interest.
Our CRAFTD Wing pendant looks sharp even without the symbolism. Still, it can remind you that your guardian angel (or another higher power) is watching you and keeping you safe.
5. The CRAFTD St. Michael Pendant 
You might be familiar with Saint Michael as an Archangel in religious texts. Whether St. Michael is a meaningful figure for you or not, you can wear this St. Michael pendant proudly, knowing it symbolizes leadership and conviction. You stand up to challenges.
6. The CRAFTD Gold Rose Pendant 
What is masculinity to you? For some, it's a sense of fierce protection of self and other people. For others, masculinity is a force that's comfortable with self-expression and appreciation of beauty. Our CRAFTD Rose Pendant is a terrific piece to add to your jewelry when you want to incorporate a romantic, timeless detail into your look.
7. The CRAFTD North Star Pendant
Our North Star pendant features a glowing star fixed in the center of a circular border. If you're finding your way, you might be familiar with looking for inspiration that leads you toward your future. The North Star pendant is a stunning piece that can remind you to keep going forward.
8. The CRAFTD Cupid's Revenge Pendant 
The Cupid's Revenge pendant is for those who appreciate the value of putting yourself first. This piece displays the angel cupid holding a rifle to represent the importance of protecting your value and your time. 
9. The CRAFTD Vitruvian Man Pendant 
You might be familiar with Da Vinci's Vitruvian Man design. This image can illustrate the truth that humankind is more than one-dimensional. You owe it to yourself to express your complexity. Wear this iconic Vitruvian Man piece with any attire to add a striking conversation piece to your look.
10. The CRAFTD Arrow Pendant 
Are you someone who enjoys mixing metals? Our Arrow pendant features both 18-karat plated gold and premium 316L stainless steel. Add it to your favorite chains for a detail that looks sharp. 
11. The CRAFTD St. Christopher Pendant 
St. Christopher is the patron saint of safe travels. For many, this figure brings comfort on long journeys and new adventures. The CRAFTD St. Christopher pendant depicts a broken charm featuring St. Christopher to remind you that you're safe even when things seem like they're falling apart.
12. The CRAFTD Lion Pendant 
Confidence in yourself is one of the most valuable prizes you can maintain. When you wear the CRAFTD Lion Pendant, you'll see a visual representation of the fiery spirit that speaks up inside you. You've always had the qualities to be a leader, and wearing this pendant in gold or silver can help you step into that identity daily.
13. The CRAFTD Hamsa Pendant 
For many people, the Hamsa symbol is a representation of protection against evil. You can wear this piece to respect the multitude of faiths that hold this symbol dear.
How To Style Pendants with Your Other Jewelry 
Now that you've seen a few examples of pendants that you can add to your collection, you may be wondering how you can make the most out of your favorite new pieces.
Here are a few tips for styling your pendants with other jewelry:
Mix Metals or Stay Uniform 
When you're putting on jewelry to complement your outfit, you'll either opt to stay with one color metal or choose to mix metals for a more assorted look. If you want to mix metals, try wearing chains of one color along with a pendant of another color to add some visual diversity to your jewelry.
Add Subtle Pieces or Go For Statements 
You might be wondering what you can pair with your new pendants. Should you choose additional statement pieces or keep your look scaled back? 
If you want to keep your look more classic and formal, you might consider wearing a slim chain bracelet and one strong ring. With your pendant, wear one minimal chain to create an expressive look that doesn't draw too much attention.
When you want to step out in a bolder look, try wearing multiple rings across both hands. You can stack bulky chains along with thin ones to accent your pendant necklace.  
Complete the Look With Classic Chains
Pendants are perfect for everyday wear, too. Some people enjoy pendants for how they can become a trademark piece in your attire. To go with a more accessible, relaxed feel, try adding a couple of classic chains to your pendant.
Here are a few of our favorites:
The Cuban chain: a midweight classic.

The Connell chain: an understated everyday piece with a

huge pop culture impact.

 

The Snake chain: a smooth chain that moves with fluidity as you do.

The Wheat chain: a complex midweight chain that adds texture.

The Belcher chain: a lightweight chain for minimal jewelry lovers. 
Wear Jewelry That Lasts With CRAFTD 
Whether you're into pendant necklaces, bold rings, earrings, bracelets, or staple chains, you should be able to enjoy your jewelry for decades. At CRAFTD, when you find a new piece of jewelry you love, you can be confident that you'll get to wear it for years. 
Sources:
Why Connell's Chain From Normal People Is So Alluring | refinery 29
What Is 18K Gold? | Jewelry Notes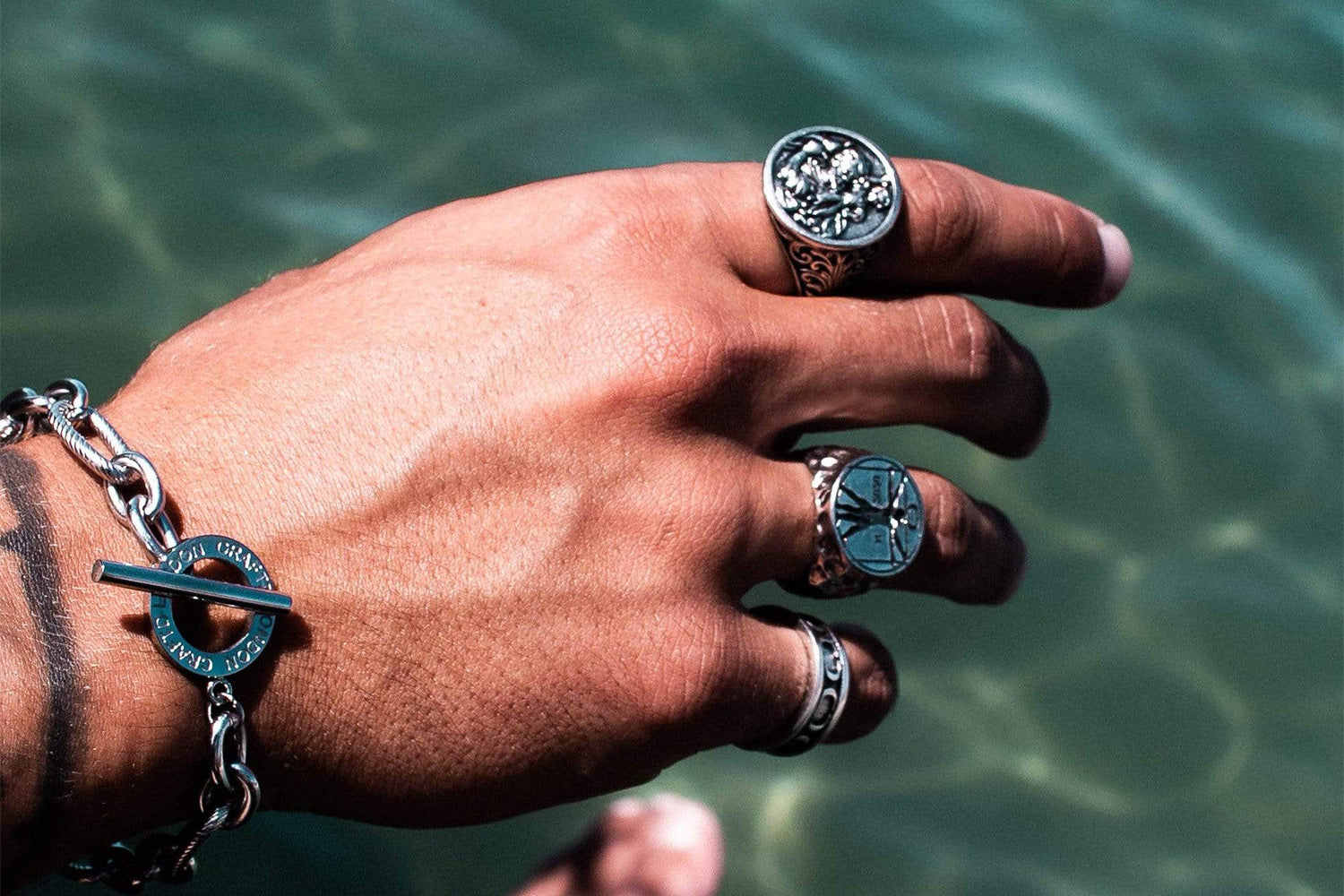 How To Tell If Jewelry Is Real Silver?
Your pieces of jewelry are more than just accessories. These elements help you express your style and personality; the materials they're made of matter. When you purchase a piece of jewelry in fait...
Read more