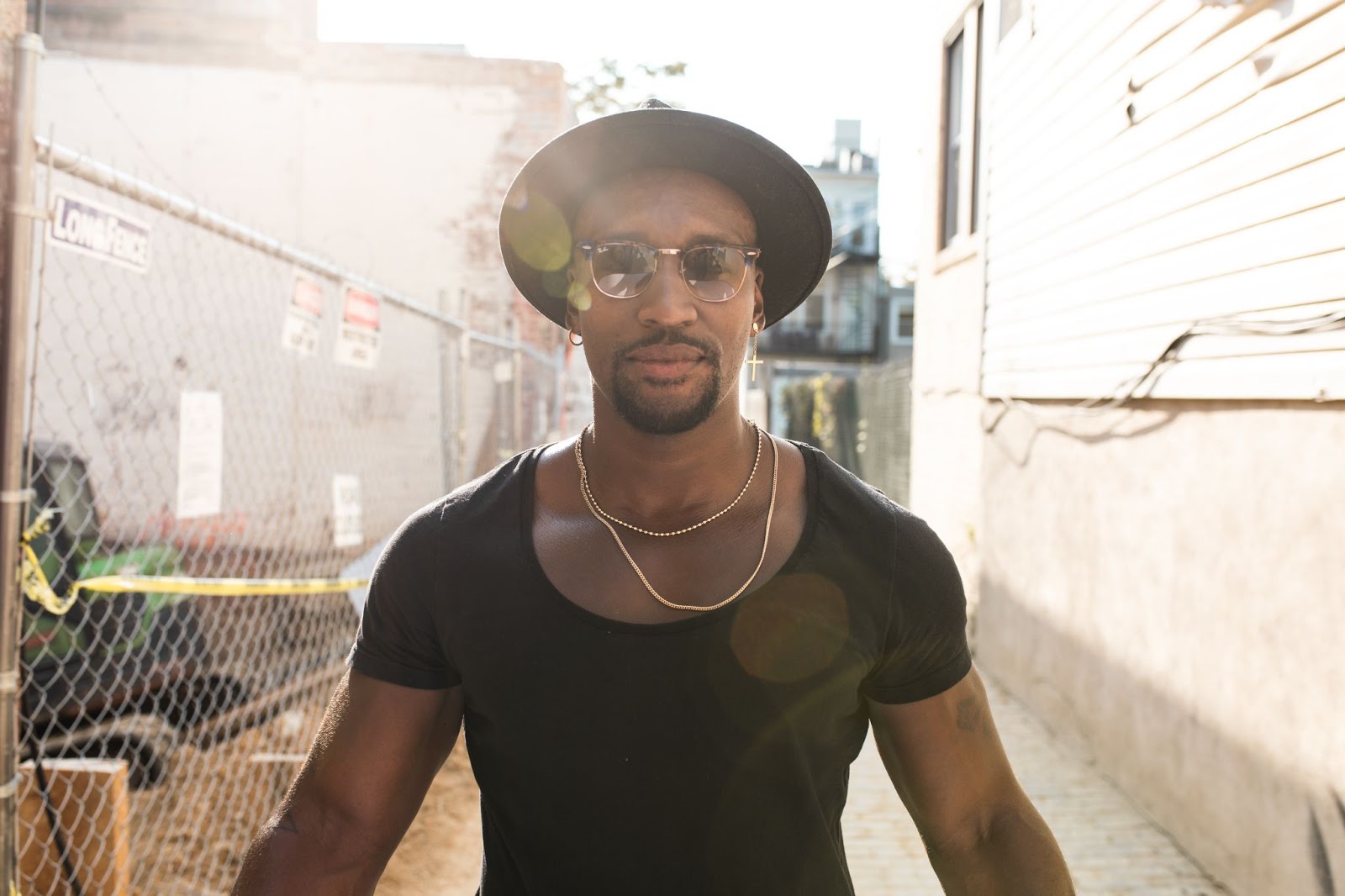 The History of Box Chains
Ever wonder where your chains originated? Someone had to design the jewelry you love wearing today. You might think wearing chains is a new fashion trend, but that couldn't be further from the truth. Chains have been a well-loved accessory for centuries, and one of the more iconic styles out there is the Box chain. Let's explore its origins and design.
The Box Chain Originated in Italy 
Wearing a box chain is one way to add attractive elements to the clothes you wear. This necklace style is sometimes referred to as a "Venetian Chain" because it originated in Venice, Italy. You might think this chain is just a trendy accessory to add to your wardrobe or a fad that will disappear in a few years. Box chains have been around for years, proving their timelessness. 
Box Chain Design 
Typical chains feature rounded links joining together to create a necklace. Often, these rounded shapes may display a pattern, such as in a Figaro chain. Box chains use square links instead of rounded ones. Each link alternates to create a box shape throughout the chain. It's a fascinating variation of the chains you may typically love to wear. If you're someone who enjoys trying new styles, trying on a box chain is a must.
Alternate Names
Perhaps you've seen this kind of chain before. Its design looks familiar to you, but you don't remember this chain being called a box chain. That's because a box chain has many different names describing the same intriguing design. As we mentioned, this chain is also known as a "Venetian chain" because of its origins in Venice. It's also commonly known as a "book chain," "square link chain," and "briolette chain."
How to Wear a Box Chain 
Have you been wearing chains for a long time? You're probably well-acquainted with how to wear certain types of chains and your preferences for styling them. Even so, there's always room for reinventing your style and going back to the basics. Let's take a look at some of the ways you can style your box chain to stay looking as cool as ever.
Wear One on a Casual Outing 
How do you develop your style? Do you wait for a fancy outing to try out new clothing and jewelry? One way to start incorporating new pieces is by testing out your looks on a casual outing instead. When you layer your box chain over a relaxed weekday outfit, you're able to experiment and gain confidence in a low-pressure atmosphere. Try wearing your chains on a typical grocery store trip as a way to invent your casual style. 
Wear One With Your Business Casual Attire 
Depending on where you work, you may be able to display your self-expression by wearing understated chains in the workplace. Try layering one over your usual shirt and pair it with a blazer. It's an easy way to level up your work attire without splurging on an entirely new wardrobe. 
Wear One on Vacation 
Vacation is one of the safest places to try new things. You can be anyone you want to be in a city that doesn't know your name yet. When you're trying out new chain styles on vacation, don't hold back. You can layer multiple chains, pendants, coordinate earrings, and whatever else your heart desires. You may find that you enjoyed some looks so much that you want to recreate them at home, too. 
Tips to Keep in Mind 
You may already be stoked to try wearing your new Box chain. Before you step out wearing one, consider a few guiding principles that can help you style any of your chains:
Coordinate metals: You might think you have to match all gold or all silver jewelry when you wear your chains. They don't have to match necessarily, but you should intentionally coordinate the metals you layer when you're wearing multiple pieces of jewelry. Sometimes mixing your metals can create a striking visual contrast. Try mixing different pieces with your Box chain to see what works. 
Layer Up: Flying solo may be your thing, but it doesn't have to be the way you style your chains. One chain certainly can look dashing on its own. Still, layering chains with other chain styles and pendants significantly increases your accessories' texture and intrigue. 
More CRAFTD Pieces to Pair With Your Box Chain 
Here's where you get to have fun. Whether you're a pro at wearing chains or you're new to styling them, you're free to get creative in the way you style your pieces. Here are a few of our favorite CRAFTD pieces you can pair with your box chain. 
Pendants 
Pendants and chains were made for each other. The way your chains' design adds charm to your outfit is only elevated by a stunning pendant that can represent your story with a remarkable design. Try layering your box chain with a pendant that expresses your values and your unique character. Let's check out the CRAFTD pendants you'll love wearing most. 
North Star Pendant 
Have you been through trials that caused you to lose your way temporarily? Perhaps you learned the hard way that True North isn't always easy to find. Still, you're stronger today than you've ever been, and you trust your intuition to lead the way to your goals and higher self. Our CRAFTD True North Pendant symbolizes this journey with a striking star design hanging from a rope chain. Layer it with your box chain for a clever combination.
Jesus Piece 
Do you appreciate the history of chains and 90s hip-hop culture? Try pairing your box chain with an Iconic CRAFTD Jesus piece necklace. This pendant has been well-recognized for years across the decades. Express your style and individuality by combining this famous piece with your favorite box chain.
Happiness Symbol Pendant 
Perhaps you've already figured out the key to a fulfilled life. You don't want to chase job promotions and climb the social ladder forever. You know the way to a life you love is pursuing the things that make you happiest. Represent that core truth by wearing a Happiness Pendant in gold or silver with your other chains. 
Rings 
Another brilliant way to style your chains is with rings that turn people's heads. Why be subtle when you could make a statement with your jewelry? Here are a couple of CRAFTD rings you can wear to accent your chains effortlessly.
Signet Ring 
What's more compelling than a signet ring? Our CRAFTD Signet ring in gold or silver displays a bold yet simple design that you can wear to show your confidence. Pair it with your box chains and other rings to embolden your style. Don't be surprised when others compliment the way it ties your look together.
Vitruvian Man Ring 
Da Vinci designed the Vitruvian Man as a way to show humanity's complexity. Like this symbol, you also contain a complex, rich inner world that's ripe with possibilities. Our CRAFTD Vitruvian Man ring showcases this truth. Accent your box chain with this statement ring that symbolizes your potential. In gold or silver, it's a mesmerizing design and conversation starter. 
Perks of CRAFTD Jewelry 
You need to know where you can get the best jewelry that suits your style. You don't have time for cheap pieces that break and tarnish. Let's look at why CRAFTD is your first choice of jewelry that will suit your style and last for years to come. You deserve to wear jewelry that can keep up with your lifestyle.
Sweat-Proof, Tarnish-Proof, Heat-Proof Pieces 
Your life doesn't slow down when you're wearing jewelry. Subpar pieces may break, tarnish, or cause skin discoloration when you wear them every day. CRAFTD pieces are built differently. You can wear your chains, rings, bracelets, and pendants with complete confidence, knowing they'll keep their color and integrity throughout your adventures. 
Meaningful Pieces to Express Your Essence 
CRAFTD not only creates jewelry with high-quality materials that will last. We also intentionally craft pieces to help you express your true self to the world. Our pendants, rings, and earrings all feature designs that reflect your values and your unique story. You can wear jewelry that looks luxurious and communicates your essence. 
In Summary 
Are you ready to try out a box chain? As you layer this piece, keep your style in mind and be true to your confidence. CRAFTD creates jewelry that ensures so that you can wear the pieces you love boldly. Step into your style as you layer your other stylish chains and pendants with a new box chain. 
Sources:
Top 10 Types of Necklace Chains | Jewelry Shopping Guide 
A Brief History of Venice, Italy | ThoughtCo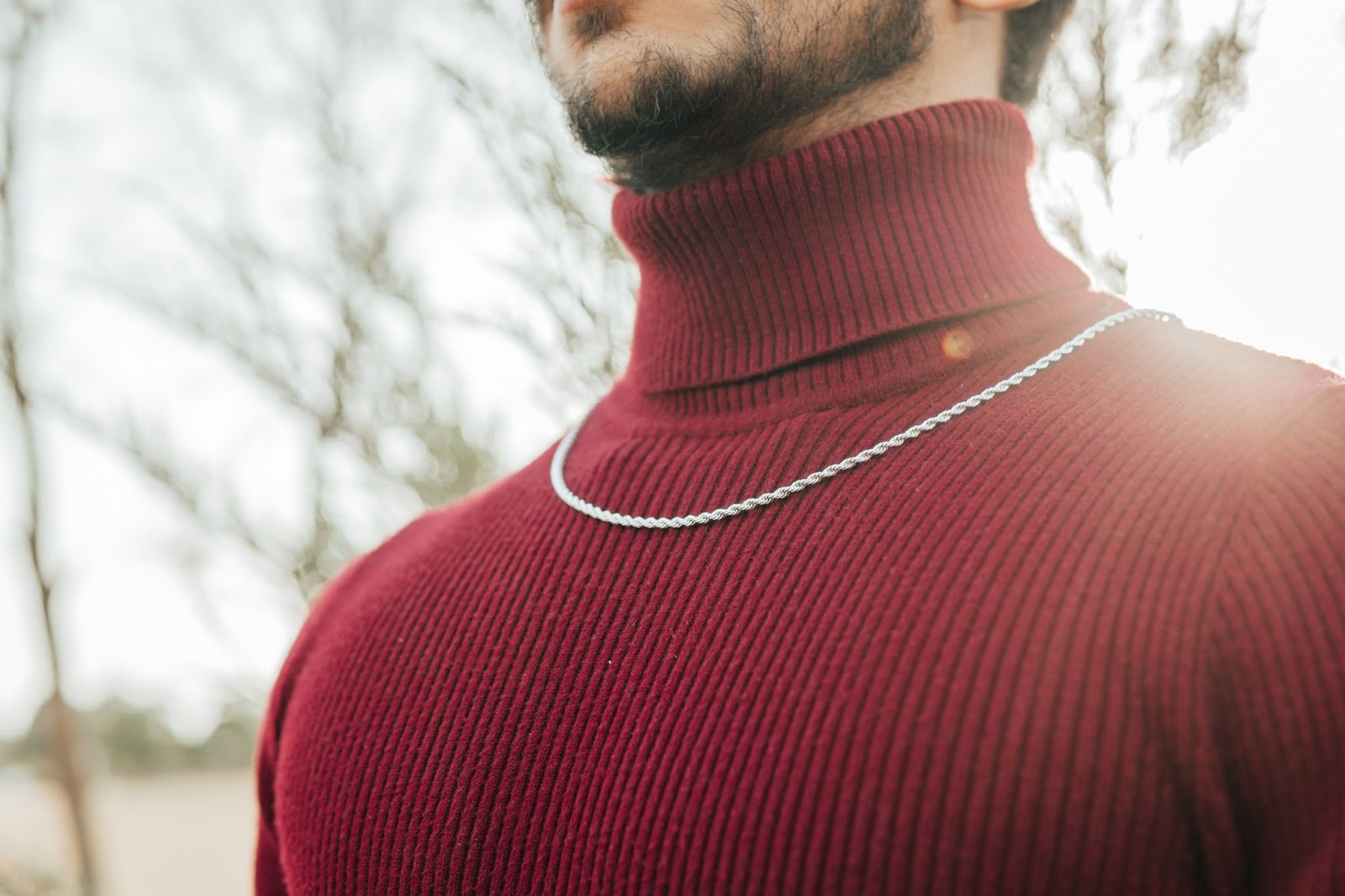 Silver Chains for Men: Buyers Guide
There's something special about silver jewelry. Whether you're layering premium silver-toned chains with your streetwear or adding stainless steel statement rings to your final date night look, sil...
Read more