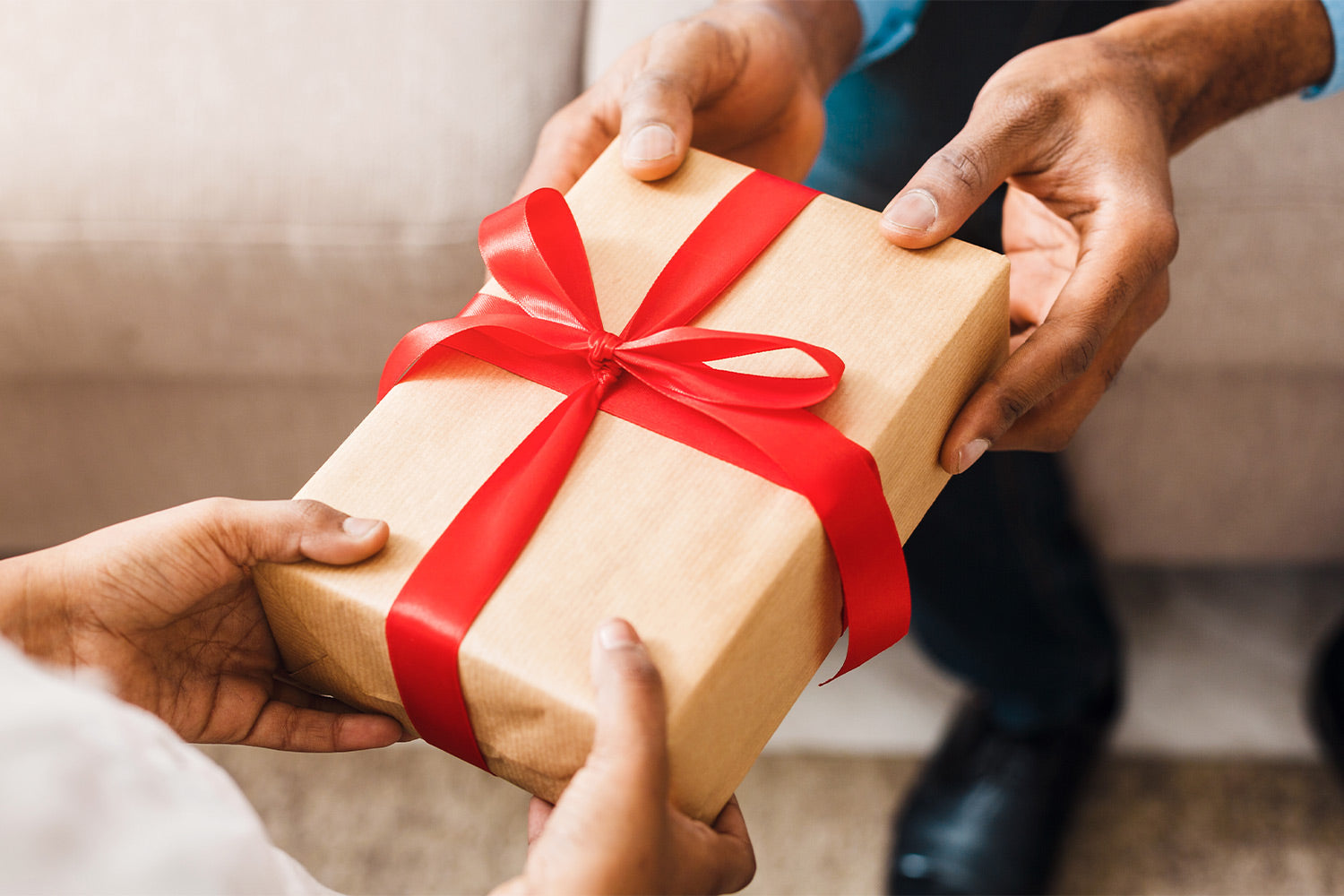 Why Jewelry Is Always a Great Gift For Christmas (2021)
Sometimes finding the perfect gifts for your family, friends, and other loved ones is a breeze. You plan it months in advance and know exactly what kind of gift will make them light up around the holidays. Other times, it can be a struggle to pick out the ideal gift for someone. 
Gift-giving doesn't have to be so challenging. Let's talk about what makes a great gift for the holidays. Then, we'll look at our favorite CRAFTD jewelry that can help you put together a gift that's perfect for your loved ones.
What Makes a Good Christmas Gift? 
When you go shopping around the holiday season, you may notice endless gift ideas are everywhere. You may overhear friends talking about what they're getting their families for the holidays and compare your ideas to theirs. 
Should you go for the most expensive option that you can find? Maybe you were thinking of choosing a gift from a generic gift shop or nearby department store. 
Let's talk about a few of the factors that make for a great gift you can give during the holidays.
A Good Gift Is From the Heart
Choosing a random gift off the shelf might feel like the right thing to do when you're short on time, but it doesn't always make for the most memorable gift. When you're picking out something for a friend or boyfriend, taking the extra mental effort to choose something heartfelt can make all the difference.
To choose a heartfelt gift, try thinking of a shared memory you have with a certain person. You can pick out tokens that remind you of your shared interests or unique memories together.
A Good Gift Takes the Other Person Into Account 
Let's say you're picking out a gift for your brother. You both share a few hobbies, but he has a lot of other interests that are different from yours.
In this case, you could choose a gift that you both enjoy, or you could go a more meaningful route. Rather than picking out something that makes sense to you, try opting for something that you know means something to them. Try getting the input of those who share their interests to ensure you choose something they love. 
A Good Gift Is Timeless
You might think that opting for the trendiest technology or latest craze is an easy idea for a gift this time of year. Whenever you're searching for a meaningful gift, keep its longevity in mind. How long will your loved one or friend be able to enjoy their gift before it becomes obsolete or goes out of style?
Timeless gifts are practical, classic, and versatile. Instead of looking for the newest gift idea, try picking something that your friend or loved one can appreciate for decades.
Why Jewelry Makes an Excellent Christmas Gift 
Now that we've talked about what factors make an excellent gift, you could be starting to imagine different options that the person in your life might like to receive on Christmas.
There's one gift we think stands out when it comes to giving Christmas gifts or presents for other holidays. Jewelry is not only classic, but it can be personal and significant, too. 
If you haven't thought about picking out jewelry for your pal or family member, let's talk about why chains, rings, earrings, and bracelets stand out as gift options. 
You Can Wear it Year Round  
Some gifts are only enjoyable for a season or day out of the year. For example, concert tickets are a great option for presents of any kind, but the experience therein only lasts a short time. 
On the other hand, when you give jewelry to someone you care about, that jewelry doesn't last for only a few days. Your best friend, brother, or father could find ways to pair their jewelry with different clothing year-round. It's practical and long-lasting.
It's a Safe Bet for Those You're Still Getting To Know 
Perhaps you're searching for a gift for someone to open at a gift exchange you're going to. If you're having a company-wide holiday gift exchange, you may want to pick out something that many people could find value receiving. 
Since people can style jewelry in a variety of ways, high-quality jewelry makes the perfect gift for someone you don't know well. No matter where you are, gift-giving etiquette is critical. 
It's a Gift That Can Remind Others of You 
Although anyone can enjoy jewelry, some pieces are more personal than others. Let's say you're searching for a personal gift to give your boyfriend this coming winter. You can pick out a pendant necklace that represents his attitude, values, or a symbol that would remind them of a belief you share. For an added, touch incorporate the holiday present into a Christmas-themed date for a touch of magic in the holiday season.
Jewelry is not only practical and long-lasting, but it can be personal and sentimental too.
Our Favorite Jewelry You Can Gift This Year 
You don't have to look far and wide when searching for the jewelry you can exchange during the holidays. At CRAFTD, we've got the versatile chains, pendants, bracelets, rings, and earrings that can make the perfect present for someone close to you or the person you're still getting to know.
1. CRAFTED Cuban Chain
Let's start with a classic. Cuban chains have been a go-to choice for dependable jewelry for decades. In an eight-millimeter size, this chain makes a terrific accent to other necklaces, and it fits every occasion. 
You can gift our Cuban chain on its own or pair it with another versatile chain or pendant for a combination that looks dapper all year long. 
2. CRAFTED Avia 2.0 Ring  
Perhaps you're searching for a gift for someone who enjoys minimalist fashion. They may have expressed an interest in getting into jewelry but don't have many pieces in their collection yet. 
You can select understated jewelry that's easy for them to incorporate into their wardrobe seamlessly. Our Avia 2.0 ring is an ideal example of a subtle accessory that can enhance everyday outfits.
3. CRAFTED Crucifix Pendant 
Maybe you're looking for a gift for a friend who's been into jewelry for a while. You've noticed they like to incorporate multiple chains and rings into their streetwear and have been collecting jewelry for a while. 
You can add a classic piece to their necklace collection with our CRAFTD Crucifix pendant. They can wear it with their other favorite chains and jewelry for a combination that upgrades any look.
4. CRAFTED Tennis Bracelet 
A tennis bracelet is one of the most iconic pieces in jewelry history. Our CRAFTD tennis bracelet shows off brilliant stones with 18-karat plated gold or premium 316L stainless steel. 
It's a piece that's perfect for someone who enjoys bold jewelry and making a statement. The person you give it to can wear it every day or pull it out for days when they want to make an entrance.
5. CRAFTED Compass Pendant 
Pendant necklaces are an excellent option when you want to find personal jewelry for someone close to you. Not only do they help add expression to clothing, but they can also hold personal value too.
Let's say you've been through a memorable life experience with someone you care about. You might want to give them jewelry that represents their story and the experiences you've shared. 
Our CRAFTD Compass pendant makes a great pair for classic everyday chains, and it can represent whatever journey is significant in your life. 
6. CRAFTED Aquarius Pendant
One way to give a personal Christmas gift is to take a person's interests into account. If someone close to you is into astrology, you can give them jewelry that incorporates this interest. Our Aquarius pendant is just one of 12 zodiac pendants that are perfect for gift-giving around the holidays. 
7. CRAFTED 
If you know someone who enjoys stepping out in bold jewelry, here's a piece for them. The tennis bracelet is a famous piece of jewelry that soared in popularity during the 80s and 90s. Our CRAFTD tennis chain puts our CRAFTD spin on this iconic piece of jewelry. This one is for those who love brilliant stones and catching others' attention. Wear it alone or pair it with a single earring for a unique look.
8. Make Your Own CRAFTED Set 
If you want to design a personalized gift for someone you care about, try making them a custom set that combines a chain and pendant just for them.
Let CRAFTD Make Your Holiday 
Gift-buying doesn't have to be a complicated experience. By choosing jewelry for your friend, partner, or family member, you can make this holiday memorable.
At CRAFTD, our men's jewelry is perfect for wear during holiday dinners and Christmas dates alike, making it a go-to choice for a gift they'll enjoy for years. 
Sources: 
What Makes a Great Gift? | Psychology Today
31 Cute Christmas Date Ideas - 31 Winter Date Ideas for Holidays | Cosmopolitan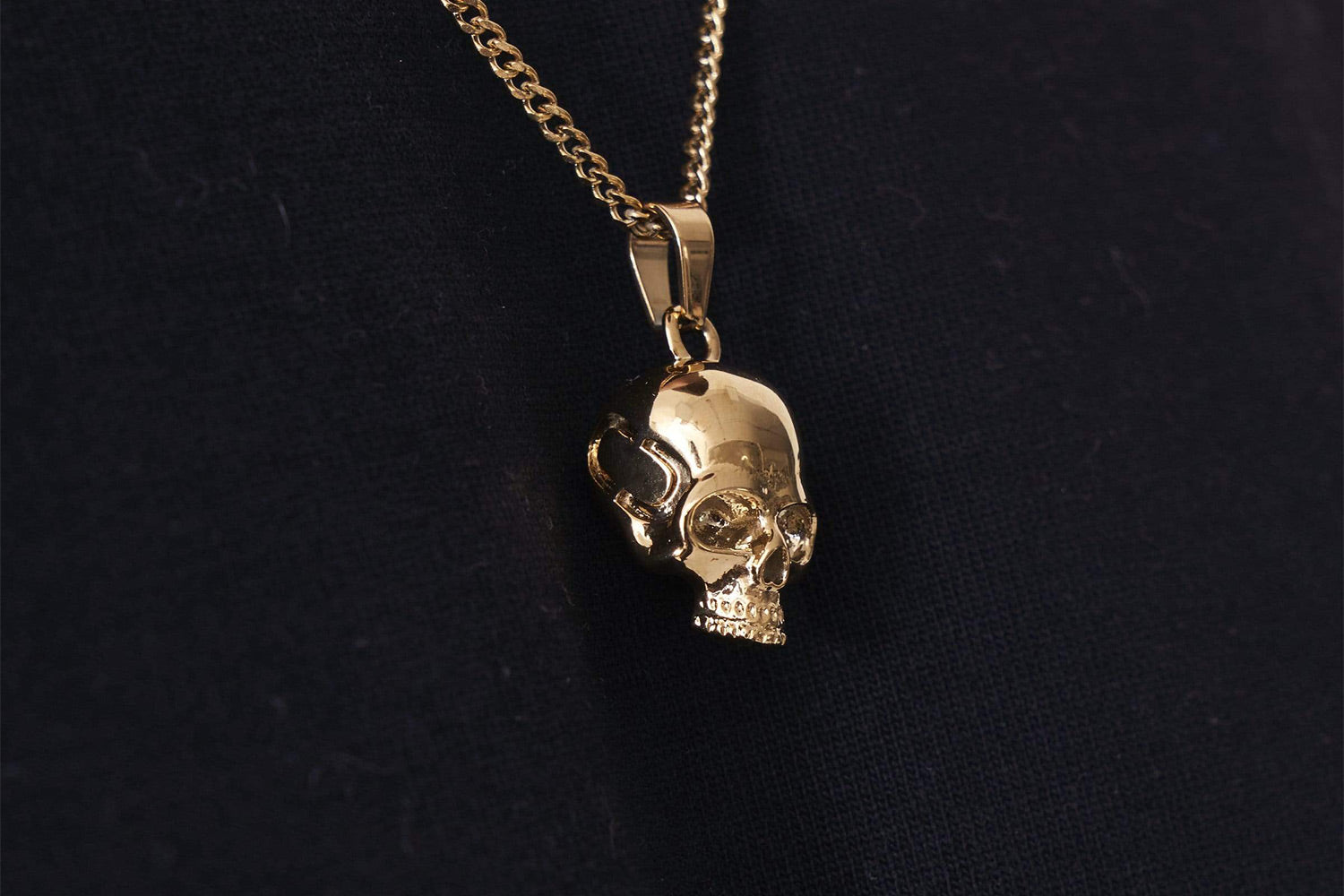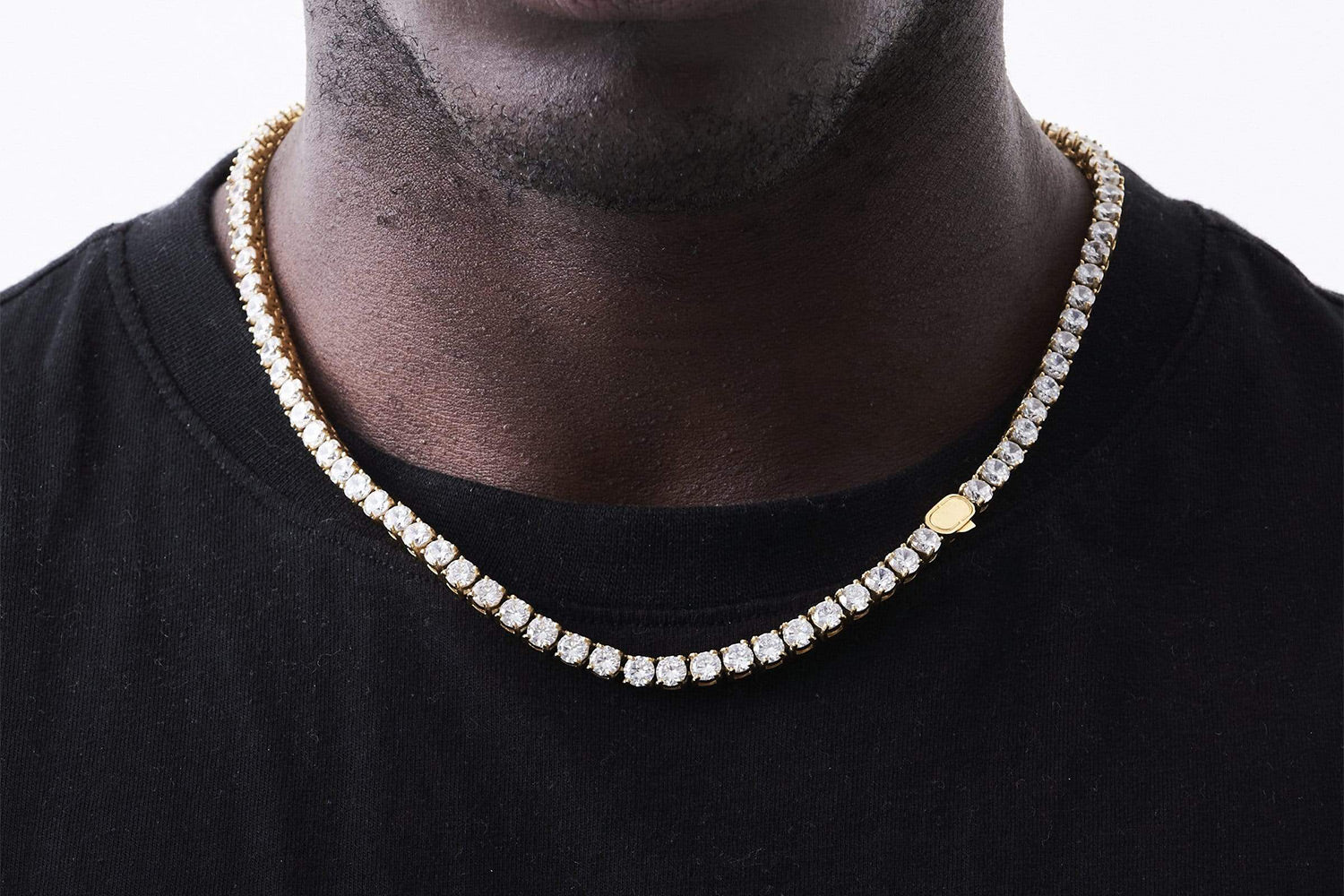 Do Guys Wear Tennis Bracelets?
The tennis bracelet is a piece of jewelry that has been well-loved for years. This diamond-studded accessory can add class and prestige to a look with little effort, making it a fantastic piece to ...
Read more