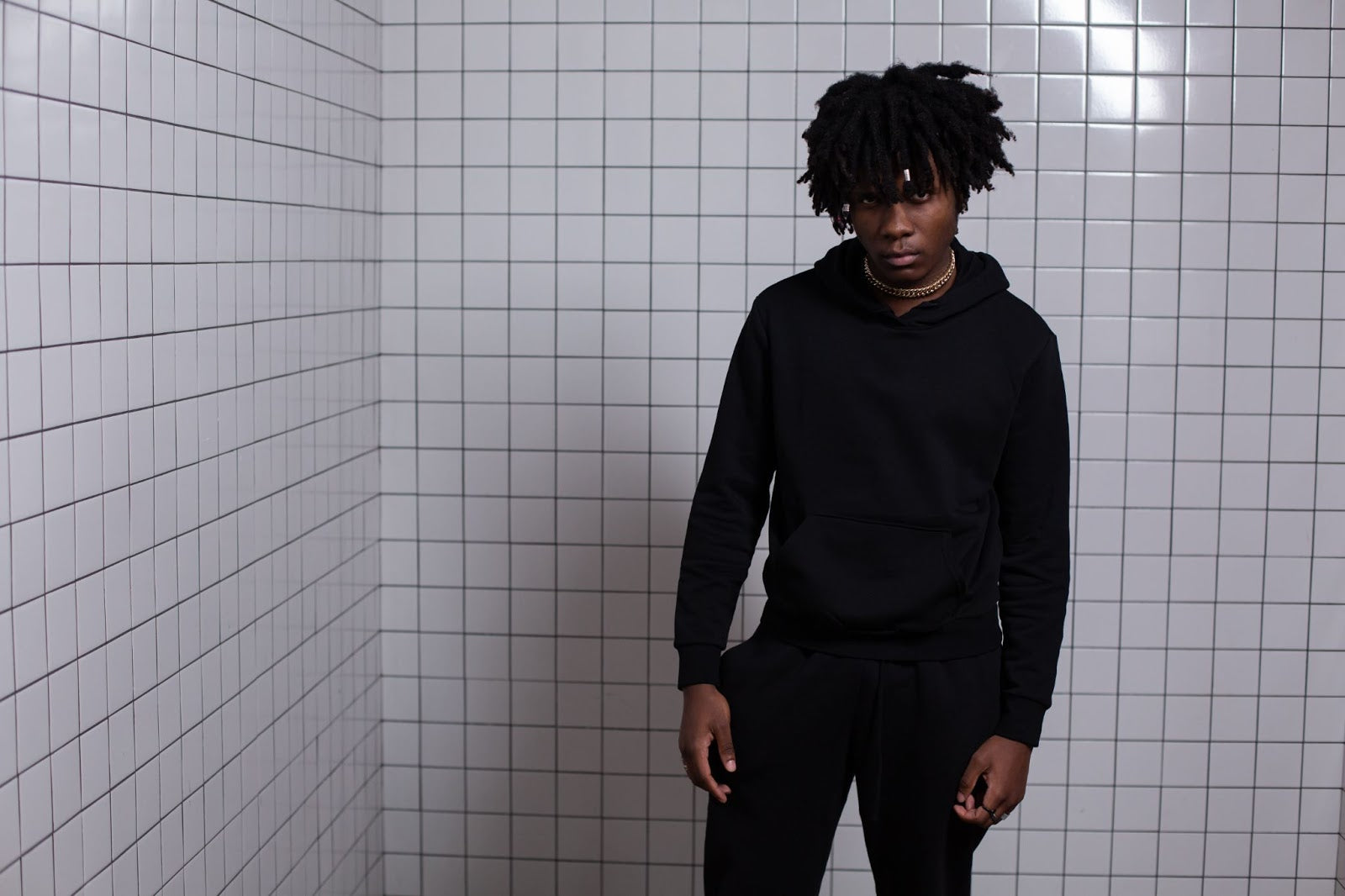 Should You Wear A 24k Gold Necklace?
When you're first starting to wear gold jewelry, you might have a few questions you want to ask. Is 24K gold worth the price tag? What is a karat? Will gold jewelry look good on me? These are all reasonable things to ponder as you peruse your options for gold necklaces and other accessories. 
Let's walk through some of the reasons you might enjoy wearing gold jewelry. We'll also learn about the karat values of gold, so you'll have all the details you need to make an informed purchase. Then, we'll check out some gold necklaces and pendants that stand apart from other gold jewelry. 
Reasons to Wear Gold Jewelry 
When it comes to purchasing pieces to layer with your wardrobe, you have many metals to choose from. For silver options, platinum, white gold, and stainless steel are terrific options. When you're looking for gold, you might want to decide whether you prefer rose gold or yellow gold. Let's explore a few of the primary reasons gold is a solid choice for your jewelry.
It Suits Your Skin Tone
Do you have warm-toned skin that glows even more in the sunlight? Have you been told you're a natural autumn or summer? Throughout your life, you've probably learned what colors accent your skin tone the best. If you tend to lean toward wearing warmer colors, gold necklaces will accent your skin perfectly. 
It Accents Your Clothing 
As we mentioned, gold is more likely to match clothing that is warm-toned. However, you can tastefully contrast cool colors as well for an intriguing look. Play around with the clothes you wear and the gold necklaces you layer over them. Don't worry about breaking any fashion rules – your intuitive style is what matters most.
For Added Luxury 
Silver jewelry looks sleek and effortlessly cool. Gold jewelry has a personality, too. When you layer gold chains on top of a gold pendant necklace, you'll feel sophisticated and high-class. What you wear can affect your mindset and confidence, so you might as well dress in luxurious gold jewelry.
What Type of Gold is Right for Me? 
You've probably heard several terms pertaining to gold jewelry in the past. What might be most puzzling to you is what the karat amounts mean for your jewelry. Is 24K gold worth more? Is 14K gold worthless? Let's learn what karats are and how they affect the value of your gold necklaces. 
14K Gold 
Karats let you know the gold content in a piece of jewelry. Differing karat amounts means that 14K, 18K, and 24K gold each have a different percentage of pure gold, and the rest comprises alloy materials. Fourteen-karat gold is roughly 58% gold content, and the rest is made of a metal alloy to increase its strength. It's durable but less valuable than higher karat amounts.
18K Gold 
Eighteen-karat gold is a sweet spot in jewelry. This metal is roughly 75% gold and 25% metal alloy that increases its hardness. Since it's much purer than 14K gold, it's more valuable. Even so, 18K gold is more affordable than 24K gold, making it a happy halfway compromise between the two extremes. This metal is an ideal option for premium jewelry you'll wear every day.
24K Gold 
Twenty-four-karat gold is the purest gold at 100% gold content. Since it's the most valuable, it's also the most expensive. What you should note about 24K gold is that it requires a hefty amount of maintenance. Because the metal is so pure, it's softer than less valuable alloys and might scratch more. Regardless, it's a solid option to consider for essential pieces like your wedding band. 
The Best Value Gold 
After you compare each of these gold options, you might have formed an internal preference. Each of these karat amounts serves a different purpose, but 18K gold is the best intersection of value and durability. Let's explore six 18K gold necklaces you'll enjoy adding to your typical attire. 
Six 18K Gold Necklaces to Refresh Your Style 
Now that you can distinguish between 14 karats, 18 karats, and 24 karats,   your mind is ready to determine what styles of gold necklaces are suitable for you. Do you want to represent your personal values with an 18K gold pendant? Are you looking for a subtle good chain you can add to your jewelry rotation? Let's look at some of CRAFTD's gold necklaces to find your perfect piece. 
1.  A Gold Four-Millimeter Cuban Chain 
If you're new to wearing chains, this is a perfect starter. Our CRAFTD four-millimeter Cuban Chain features curved links joining together to create a quintessential chain that will accent your clothing effortlessly. You can wear this piece every day if you'd like; it's slim enough to be a subtle, suave addition to your look. 
2. Pharaoh Pendant 
Perhaps you'd like to get into wearing pendants. Pendants are an excellent piece to add to your jewelry on their own or with other chains. Our CRAFTD Pharaoh Pendant is a symbol of regality and self-belief. You can wear it alone or pair it with another chain. In 18K gold, this iconic figure will remind you of the power within yourself. 
3. Three-Millimeter Rope Chain 
 Are you looking for a chain that's extra-slim? Our CRAFTD three-millimeter Rope Chain is an incredible asset to your wardrobe. It features several twisting strands that join together to create one bigger twisted rope. You can wear it with a pendant if you'd like, or you can pair it with another Rope Chain for even more character. This kind of chain is an ideal option if you want to wear chains that add texture to your style. 
4. Compass Pendant 
You're the master of your fate, but that doesn't mean your journey has been easy so far. Whatever obstacles you've encountered, you've learned valuable lessons about how to trust your gut and become a better version of yourself through trials. Our CRAFTD Compass Pendant is a reflection of that. Wear it in 18K to remind yourself and the world that your inner compass leads your way. 
5. Gold Figaro Chain 
Here's a delicious piece for you. If you appreciate bold jewelry with intriguing patterns, our Figaro Chain will excite you. This pattern displays three links joined together by a larger link throughout the chain. The pattern makes it stand out from other chains. You can wear it alone or pair it with another slimmer chain for a look that's varied and captivating. 
6. Lion Pendant 
Our CRAFTD pendants tell your story. When you wear our CRAFTD Lion Pendant in gold, you're reminding the world of your fierce essence. You're not a follower; you lead the pack. Wear this pendant confidently alone or with an accent chain. 
Wear Pieces to Reflect Who You Are 
When choosing your jewelry, you could quickly become preoccupied with following what someone else is wearing or trying to keep up with the most recent trends. As you wear your pieces, don't forget to honor your uniqueness in the process. Wearing CRAFTD jewelry gives you the medium to express your voice to the world while looking as striking as ever. 
Create a Set 
Have you fallen in love with any of our gold necklaces or pendants? Perhaps you were thinking of ordering one of each to wear together. We gladly offer you the option to make your own set of a chain and pendant for a reduced price. Get creative and mix chain and pendant styles. Wearing both pieces together is a powerful combination. 
CRAFTD's Commitment to You 
How many times have you ordered something online only to receive a subpar item that didn't meet your standards? That can be incredibly frustrating, especially with jewelry. You order a piece you think will be your new favorite, and then it turns your skin green within a week of receiving it. Your jewelry should be more dependable. 
At CRAFTD, we use premium materials to ensure your jewelry stays intact for each part of your life. Our premium 316L stainless steel and 18K gold pieces won't tarnish, break, or cause your skin to turn green. We want you to be satisfied with your jewelry and to feel confident wearing your pieces day after day. 
Summary 
Wearing jewelry is about feeling like your best self. Quality materials in your jewelry have everything to do with that. Your necklaces should be made of premium materials that you know will last. At CRAFTD, our gold pieces are made to withstand the most adventurous parts of your journey. Wear your CRAFTD 18K gold necklaces with confidence, knowing they'll be there for you day after day without tarnishing. 
Sources:
What are the Differences Between 10K, 14K, and 18K Yellow Gold? | Your Diamond Teacher 
Understanding Gold Purity: 9K, 10K, 14K, 18K, 22K, 24K | Owlcation 
Silver vs Gold Jewelry: Which Should I Wear? | Broke and Chic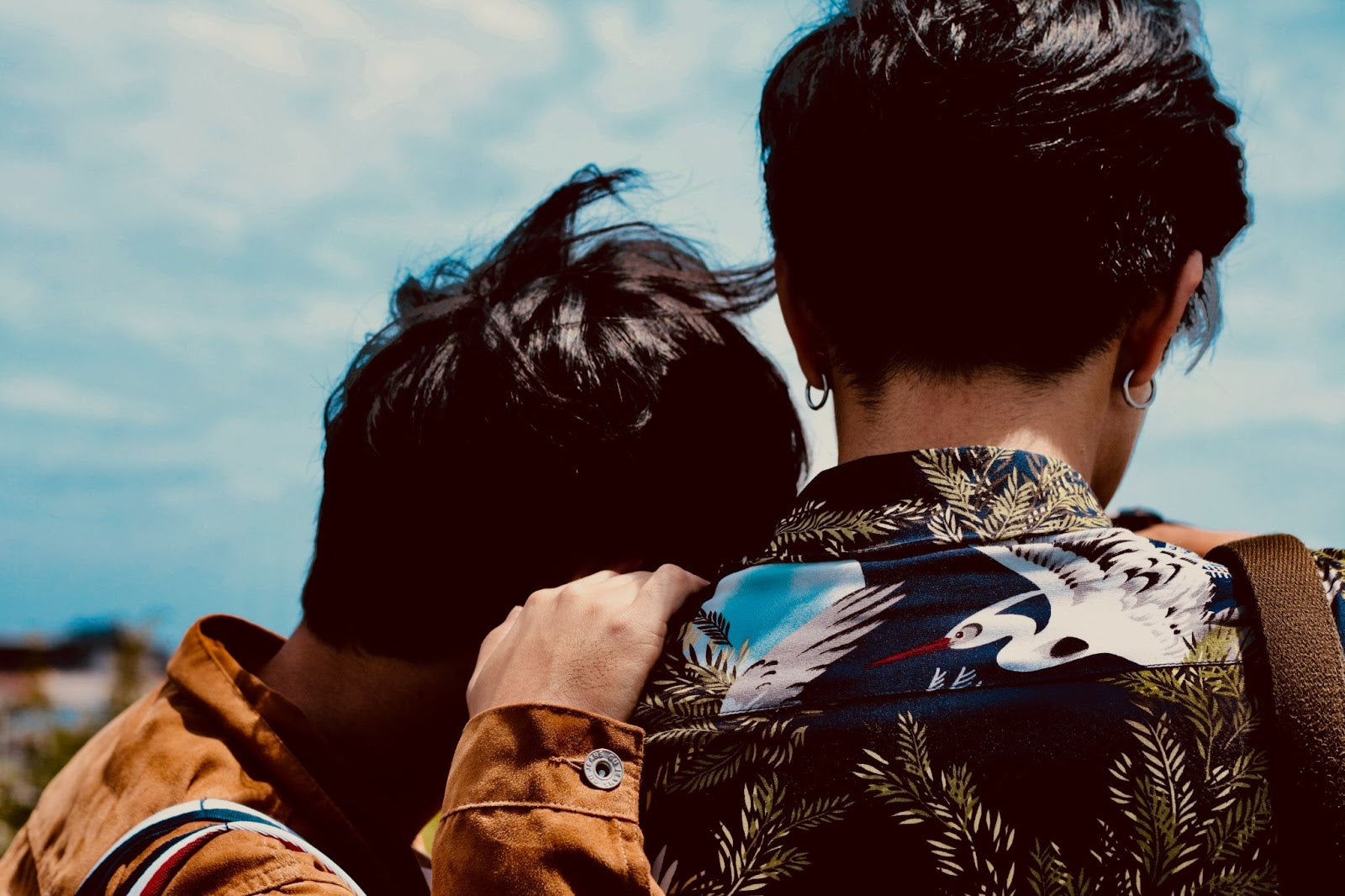 You've been thinking about taking more risks with your jewelry, and why shouldn't you? The way you portray yourself is within your control, and there are so many ways you can elevate your style. Do...
Read more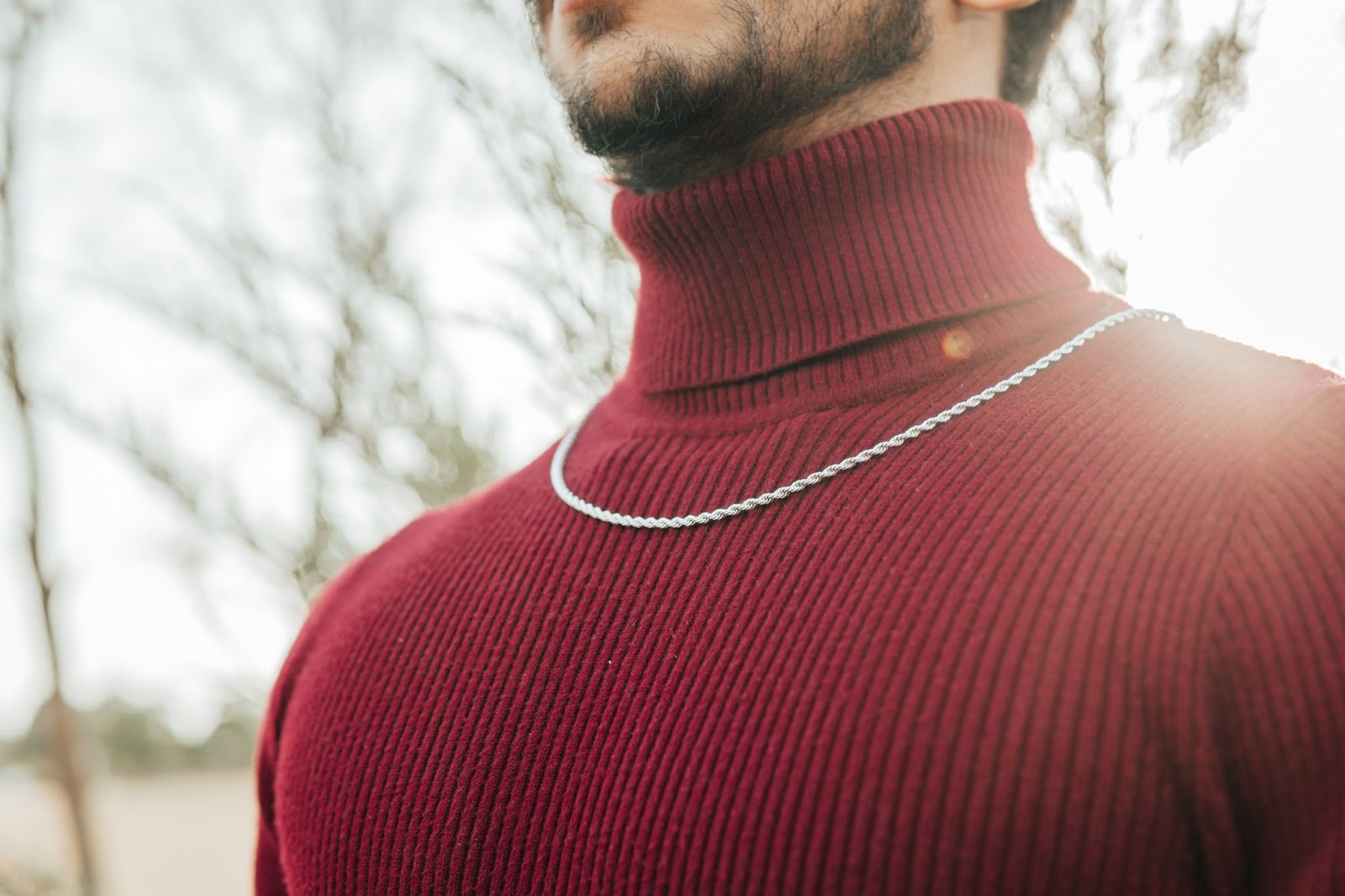 Silver Chains for Men: Buyers Guide
There's something special about silver jewelry. Whether you're layering premium silver-toned chains with your streetwear or adding stainless steel statement rings to your final date night look, sil...
Read more