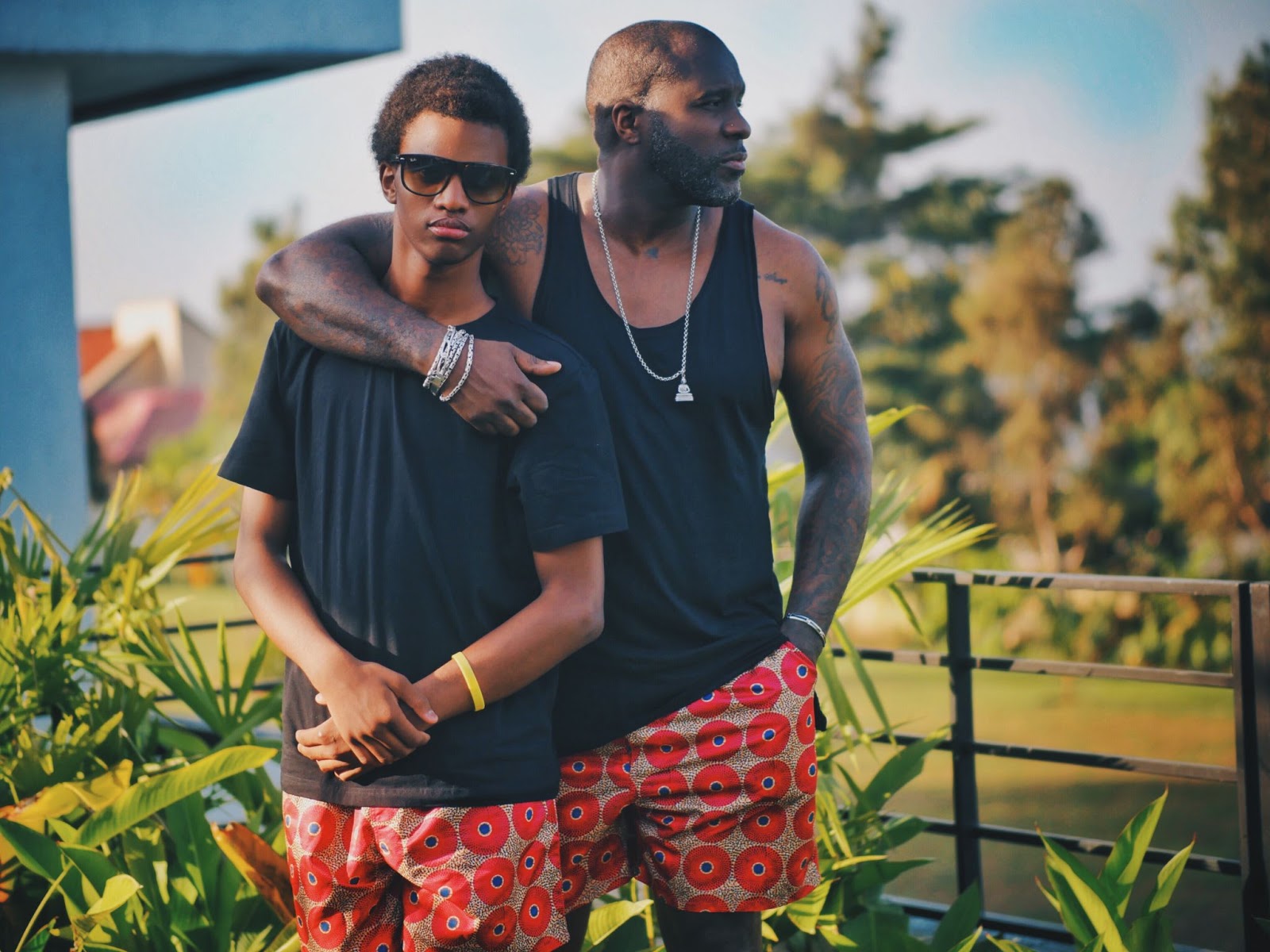 It may sound like a piece of hardware you'd use for a Saturday afternoon renovation project, but box chains are more ornamental than they sound. They're decorative and striking at their core and create an exciting jewelry silhouette. Perhaps they're new to you, but you'll soon see why there's much to love about this piece. Let's find out what makes box chains unique and consider how to wear them well. 
It's All in the Design 
Your typical chain features links that join together all the way around to form a chain. The links usually display rounded edges to add delicate details to an otherwise bold piece of jewelry. Instead of rounded links, this kind of chain joins together by linking geometric square sides to form alternating boxes. The design looks like one box stacked on top of another for the necklace's entire length. Let's look more into who should wear box chains and how they should style them.
Should Men Wear Chains and Pendants?
Men have been wearing singular understated chains for decades. There's no argument over whether a sharp four-millimeter Connell chain is masculine. Can men wear chains with pendants on them as well? Absolutely. Pairing a remarkable box chain with a stunning lion pendant would command attention. 
Who Wears Chains?
Maybe you want proof. What kind of man wears chains on a regular basis? How do they incorporate them into their style? You might think chains are a relatively new trend, but men have been wearing them for years. Let's see how the chain and pendant necklace styles have evolved in this century.
Early 1900s Flair 
If you're familiar with early 1900s fashion, you might know that chains have been around since then. Men would wear them as suit accessories to link their pocket watches. In the 1940s, the Zoot Suit became popular. It featured a wide-leg silhouette with an extra-long chain attached. 
Individuality in the 60s, 70s, and 80s 
As fashion moved toward emphasizing individuality in the 1960s, icons such as The Beatles, Jimi Hendrix, and Bob Dylan jumpstarted trends, including wearing chains and pendants as necklaces. 
In the 70s and 80s, extravagant, head-turning accessories began to take off. Bracelets and necklaces became chunkier, and medallions became more popular. As the punk scene emerged, musicians incorporated more uncommon items like locks and safety pins into their neckwear.
Chains and The Modern-Day Man 
The 1990s hip hop culture solidified chains as an essential piece of jewelry in men's and women's fashion. It also became customary during this time to wear chains alone or adorned with skulls, crosses, and other bold pendants. Whether you look to the mid-century layered chains of Jimi Hendrix or the thick solo chain worn by Dwane 'the Rock' Johnson in the 90s, you can gain inspiration from these historical styles.
Ways to Wear Chains for Men 
If you want to broaden your tastes to include more chains and pendants, you're free to do so. Maybe you don't know where to start, though. No worries. If you're unsure about pairing clothing with jewelry, you can review a few of these outfit ideas for inspiration. 
-With a Tracksuit: Consider paying tribute to 90s and 2000s fashion with this nostalgic outfit—layer Connell chains and a Jesus piece over the top of your zip-up jacket for a casual day out.
-With a Collared Sweatshirt: Do you still have your old college pullover? Layer a white collared shirt under it, and Figaro chains over it for a twist on your former dress-code standard dress. 
-With Statement T-shirts: If you live in a city with up-and-coming designers, you're bound to see pop-up shops on streetcorners displaying tee shirts with fresh designs. Support local creativity and wear your favorite Connell chains over a local brand graphic t-shirt.
How to Style Chains for Women 
Are chains strictly menswear? Though men have worn them more often, chains are a brilliant addition to women's clothing, too. If you're looking for ways to style chains with feminine streetwear, here are a few simple looks:
-With Bike Shorts: Layer an over-sized shirt with bike shorts and combat boots for an edgy, modern outfit. Throw a bulky Cuban chain on top to emphasize your bold look.
-With a Hoodie: Here's another easy look to pull off. Try layering several wheat chains and a compass pendant with your favorite hoodie.
-With Fresh Sneakers: You can look well-dressed from head-to-toe by complimenting your favorite new sneakers with a fresh box chain. 
Pendants to Pair with Box Chains 
Layering pendants is an incredible way to create a stunning necklace combination. You can wear them with slim Connell chains or pair them with box chains. Now that you've seen a few easy examples for incorporating chains into your wardrobe, let's look at a few of the pendants you can wear with box chains.
Rule the Pack With Our Lion Pendant
A lion's roar has to be one of the most commanding sounds out there. This powerful cat is strong, fierce, and courageous. When you wear our Lion pendant in stainless steel or 18K gold, you recognize your own courageous spirit. Pair this pendant with a bold box chain for a combination that draws attention and reminds you of your strong spirit.
Look Stunning in our Key and CRAFTD Logo Pendant 
The doors that are closed in your life won't stay shut for long. Our Key and CRAFTD logo pendant are reminders to you of your inner strength. You can show up as your authentic self, and the right doors will open for you since your unique essence the key. Pairing this classic duo pendant with a box chain can upgrade your style.
Add Some Edge with Our Skull Pendant 
Maybe you've always been into dark music, horror films, and painted black nails. On the other hand, you might be clean-cut and listen to pop music. Whatever your personality, add an edgy theme to your clothing with this punk Skull pendant and a box chain. The all-black outfit is optional.
How to Ensure Your Jewelry will Last 
Do you love the jewelry combinations we've covered so far? Are you already imagining yourself adding fresh, new pieces into your wardrobe? You might be thinking of shopping online for eye-catching pendants or buying a chain the next time you're at the mall. Before you go looking for your perfect chains, you should keep a few things in mind to ensure the jewelry you buy will last.
Make Sure it's Sweat-Proof 
If you go to the gym three times a week or have an at-home exercise regimen that you follow, you might occasionally forget to take off your chains. If you've bought cheap jewelry in the past, you'll know that sweat can interact with fake metals in unpleasant ways. You deserve better jewelry. When you buy CRAFTD chains and pendants, you'll know you have sweat-proof pieces that will last through your everyday activities. 
Buy Jewelry that Won't Tarnish
Another unfortunate side effect of cheap jewelry is tarnishing. Perhaps you have personally experienced the disheartening feeling of buying an inexpensive ring or bracelet, only to find that the gold dulled far too quickly. Instead of risking a repeat of this scenario, choose premium CRAFTD jewelry pieces that keep their color and shine as you wear them.
Choose Gold-Filled, not Gold-Plated
One way to be sure your jewelry will endure is by selecting gold-filled jewelry rather than gold-plated jewelry. Gold-plated jewelry contains such a small amount of gold that the color usually lasts only a few wears. Once the gold wears off, the piece of jewelry underneath may cause your skin to turn green, or it may begin to tarnish. Choose CRAFTD jewelry for pieces that keep their integrity over time.
Select 18K Gold Pieces 
If stainless steel isn't your thing, you're likely searching for warm-toned gold pieces to compliment the clothes you wear. When you consider which percentage of gold you'd like in your jewelry, remember purity. Fourteen-karat gold jewelry might be slightly more affordable, but it contains less pure gold. 
Your 18K gold CRAFTD chains and pendants will look as impressive as they are high-quality. Eighteen-karat gold is the perfect option for ensuring the gold jewelry you buy retains its vibrant golden color. 
Final Thoughts 
There are so many intriguing pieces you can add to your jewelry to curate your unique style trademark. As you search for the perfect box chains and ideal skull pendant, keep quality in mind. When you buy CRAFTD chains and pendants, you'll receive high-quality pieces to accompany you through whatever journey comes your way. The jewelry you wear should endure through your years so you can wear the pieces you love over and over. 
Sources:
A Comprehensive Guide to Wearing Gold Chains for Men | Jewelry Shopping Guide 
A Brief History of the Zoot Suit | Arts & Culture | Smithsonian
How the Beatles Got Together and Became the Best-Selling | biography.com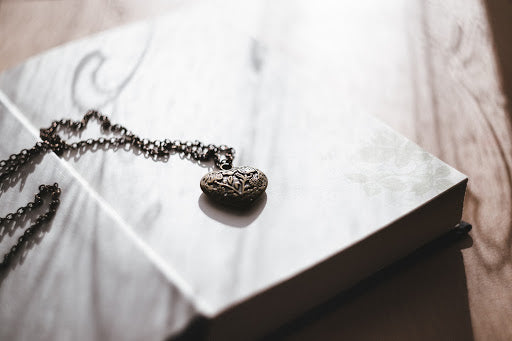 What Are The Parts of A Necklace
Have you ever wondered how to talk about your jewelry? Maybe you're just getting started. You've recently been trying out a few styles of bracelets and necklaces, and you're not sure how to refer t...
Read more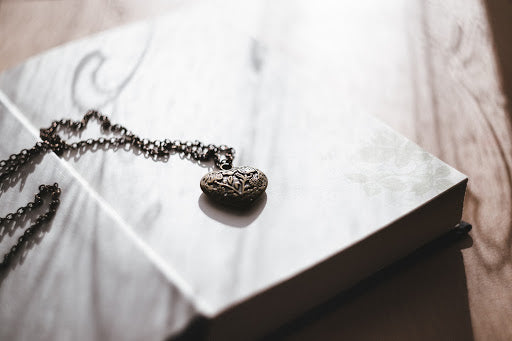 What Are The Parts of A Necklace
Have you ever wondered how to talk about your jewelry? Maybe you're just getting started. You've recently been trying out a few styles of bracelets and necklaces, and you're not sure how to refer t...
Read more