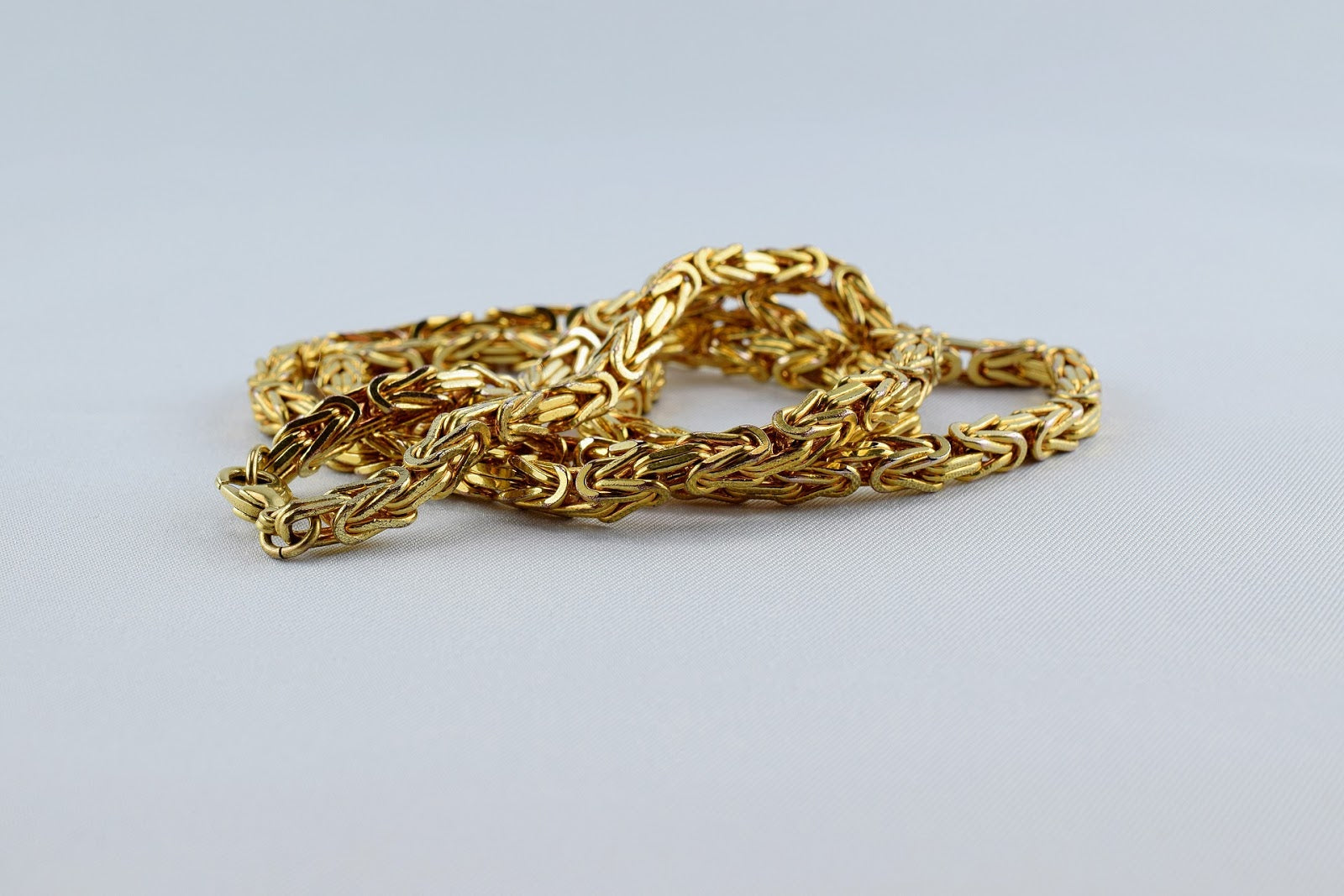 How to Clean Gold Chain Properly
Perhaps you've slowly but surely been building your chain collection. After months of searching for your staple pieces, you've curated a set of chains that suit your style, and you've enjoyed pairing them together to create a stellar look. Then, one day, you notice your pieces looking slightly dull. Your favorite chains deserve attention, and cleaning them regularly could make a difference in how fresh your jewelry looks.
Why to Clean Your Chains 
You may be wondering why you need to clean the chains you wear. If your jewelry is authentic gold, it won't become discolored or tarnished. However, your natural body oils can interact with your chains to leave your pieces looking somewhat grimy if you neglect their cleanliness. Your 18 karat gold chains can handle a little dirt. Still, if you want them to continue to elevate your looks, periodically cleaning your chains is a must.
To Reverse Discoloration 
Cheap jewelry will discolor quickly and leave you feeling disappointed. If you have high-quality 18 karat gold chains, they won't tarnish the same way a cheap alloy would. However, if you have an exceptionally active, adventurous lifestyle, you may find that weeks of sweat and dirt accumulate over your daily chains. Giving your chains a solid cleaning is one way to prevent your jewelry from looking cheap. Give your chains a wash and return them to their former glory.
To Maintain Their Shine 
When you take your car through a car wash, it doesn't mean that your car is low-quality. Just the opposite is true. Washing your car communicates to the world that you value your vehicle and you want to show it off to its fullest potential. It's the same thing with your chains. Washing your chains now and then gives you the opportunity to show your pieces off the way they were meant to look.
Ways to Clean Your Gold Chain 
If your chains are 14 karat gold or lower, you will want to be careful to clean your chains with gentle substances so that your pieces don't become discolored. On the whole, you may want to consider investing in premium 18 karat gold jewelry that can withstand regular cleaning and maintain its shine. Regardless of your chains' gold purity, here are a few methods you can try out to clean your chains. 
1. A Jewelry Cleaning Cocktail 
This method requires four main components: liquid ammonia, hydrogen peroxide, laundry detergent, four ounces of warm water, and a soft-bristle toothbrush. In a bowl, mix your liquid ingredients thoroughly and soak your chains in the solution for thirty minutes. Go over your chains once with your soft-bristle toothbrush, then pull your chains out to dry.
2. Soap and Water 
You may want to use a container with an air-tight lid for this method. Mix gentle dish soap and warm water in a container. Mix the soap solution until it foams. Next, dip your chains into the container and seal the lid tightly. Shake your chains in the solution. After about a minute of shaking, pull your chains out and rinse them with water. Pat them dry with a soft cloth and watch them shine. 
3. Boiling Water 
This cleaning method may be the most straightforward of them all. Heat water on your stove until it rolls to a boil. Next, dip your chains into the boiling water and let them soak for a few minutes. Remove the chains with tongs to avoid burning yourself on the hot gold. This method is excellent if you want to clean your chains gently while still removing body oil and dirt buildup.
What to Avoid When Cleaning Your Chains 
Pure gold jewelry is too soft to wear on an everyday basis for most people. That being said, it's a good idea to keep in mind that your gold jewelry is an alloy. If your piece is 18 karat gold, it will be much less likely to react with other substances because of its purity. Regardless, it is 25% alloy, and you should be careful not to expose your gold jewelry to strange soaps or chlorine, as it may negatively react with your treasured chains.
Tips for Gold Jewelry 
If you've never thought to take care of your jewelry, it's not too late to start. Maintaining the pieces you love wearing is a form of self-care. When you take the time to ensure your jewelry looks its best, wearing them will feel that much nicer. Let's explore a few more ways you can keep your jewelry looking its best.
Invest in 18k Gold 
Let's say you have a collection full of 10 karat or 14 karat gold pieces. You may have chosen these pieces because they were affordable or because they were impulse purchases from a low-quality jewelry retailer. It happens to the best of us. You may notice this kind of jewelry tarnishes easily since it's a high percentage of an alloy rather than pure gold. In the future, you may want to try upgrading to 18 karat gold chains. They're pure enough to resist discoloration and tarnishing, but they're hard enough to endure your lifestyle without scratching. 
Designate a Place for It 
Do you often take your chains off in random places, only to find that they've collected dust and other strange filth? When you don't have a designated place for your jewelry, you may find that they look dirty much faster. Take care of your favorite chains by designating a specific place where you can put them each night. In a clean environment, they'll look sharp for much longer between washes. 
Add Variety to Your Collection 
You can also take care of your chains by ensuring you have multiple high-quality pieces in your collection. There's no need to stick with one cheap chain you bought years ago. Add variety to your jewelry box by buying multiple pieces you can switch out regularly. It will put less stress on each chain and keep your look interesting each day.
CRAFTD Chains
When you decide to invest in new chains, CRAFTD provides the premium pieces you need. We aim to make incredibly durable jewelry while helping you look your best. Our chains are always made with 18 karat gold and premium 316L stainless steel. You can wear them alone or pair them together to create a more eye-catching look. Let's explore CRAFTD chains you can add to your collection today.
1. The CRAFTD Belcher Chain 
Are you more of a minimalist? Perhaps you enjoy wearing jewelry, but you like to keep a low profile when doing so. If this describes you, our CRAFTD Belcher chain could be your next favorite. This piece adds subtle character to your everyday look while being easy to wear in a two-millimeter width. Try it out in 18 karat gold for a high-quality piece you can throw on each day. 
2. The CRAFTD Cuban Chain 
Are you just beginning to build your chain collection? You can start with a few basics that are easy to pair with any look. One easy-to-wear chain is our gold CRAFTD Cuban Chain in a four-millimeter width. This piece is straightforward, giving you a solid start as you begin to add chains to your outfits. 
3. The CRAFTD Toggle Chain 
Perhaps you're looking for a chain that makes more of a statement. You've moved past basics, and now you're ready for your pieces to turn heads when you enter a room. Our CRAFTD Toggle Chain in gold is a terrific way to make your essence well-known with any outfit you wear. In 18 karat gold, it will endure through all your wild nights and weekend adventures. 
4. The CRAFTD Connell Chain 
Our CRAFTD Connell Chain in gold is another terrific option for those who want to build their basics collection. It's designed in a two-millimeter width, so it keeps a low profile while adding a subtle class to your apparel. You can wear it alone or pair it with other CRAFTD chains for a look worth complimenting.
How CRAFTD Pieces are Made to Last 
Your jewelry should be tough. At CRAFTD, we design our pieces to last you through years of wear. Our chains will never tarnish, become discolored, or break. As a bonus, each piece is sweat-proof, heat-proof, and water-proof to keep up with your lifestyle. You can wear them over and over again with complete confidence. 
In Conclusion 
Cleaning your chains is worth the effort. Taking the time to invest in the appearance of your jewelry is one way to ensure you're putting your best self forward in the world. When you find that your chains are too far gone, you can replace them with CRAFTD 18 karat gold chains that elevate your street style. They'll endure through your messiest adventures, and after a quick wash, they'll come out looking brand new.
Sources:
How to Clean Gold Jewelry the Right Way | Jewelers Mutual
Four effective ways to clean a gold chain | housewife tips
5 Easy Techniques for Cleaning Jewelry at Home | Better Homes & Gardens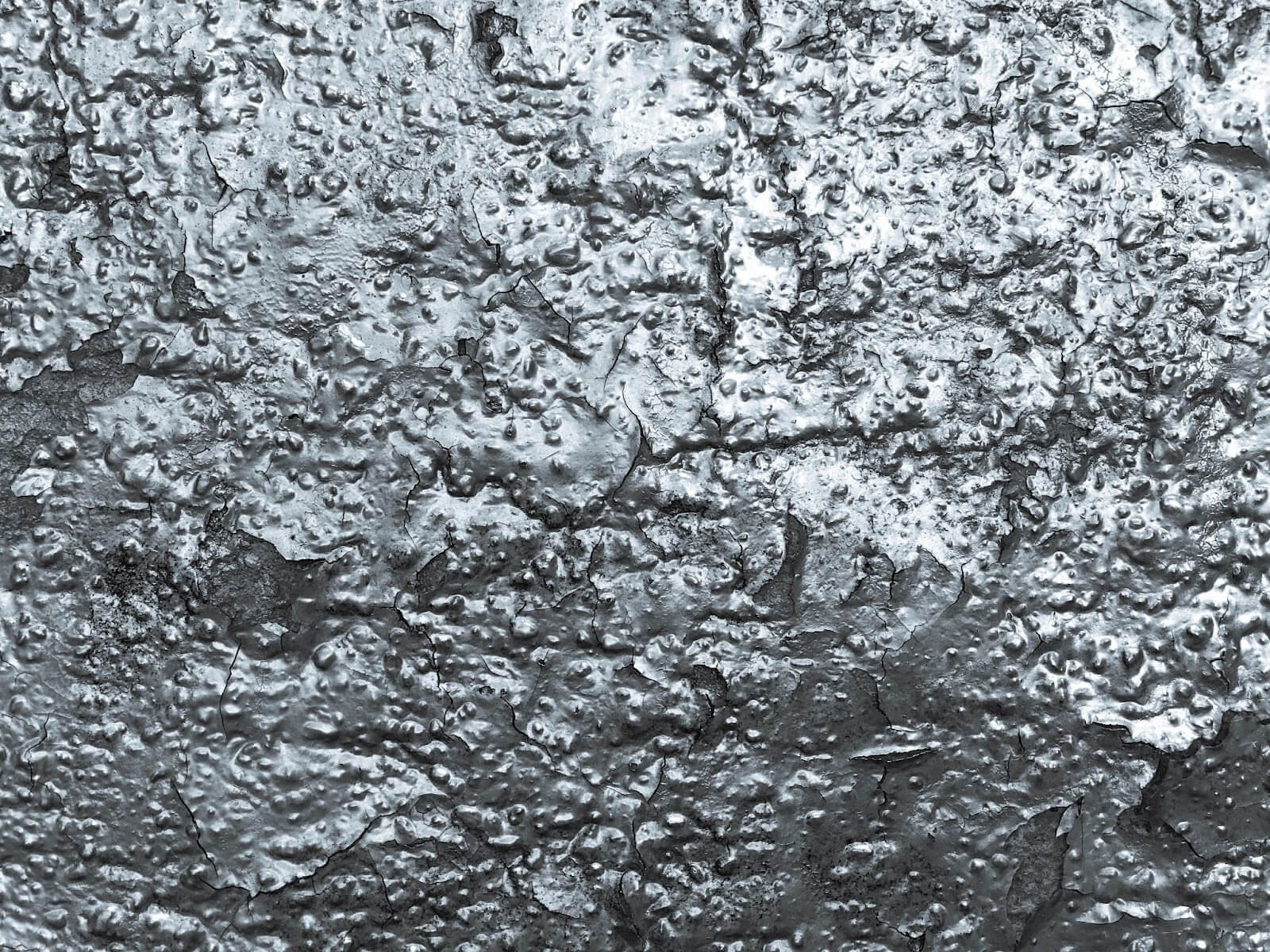 At one point or another, we have all had special events planned on the calendar that required us to look our best. Let's say that in your case, you were planning to step out in a tailored suit with...
Read more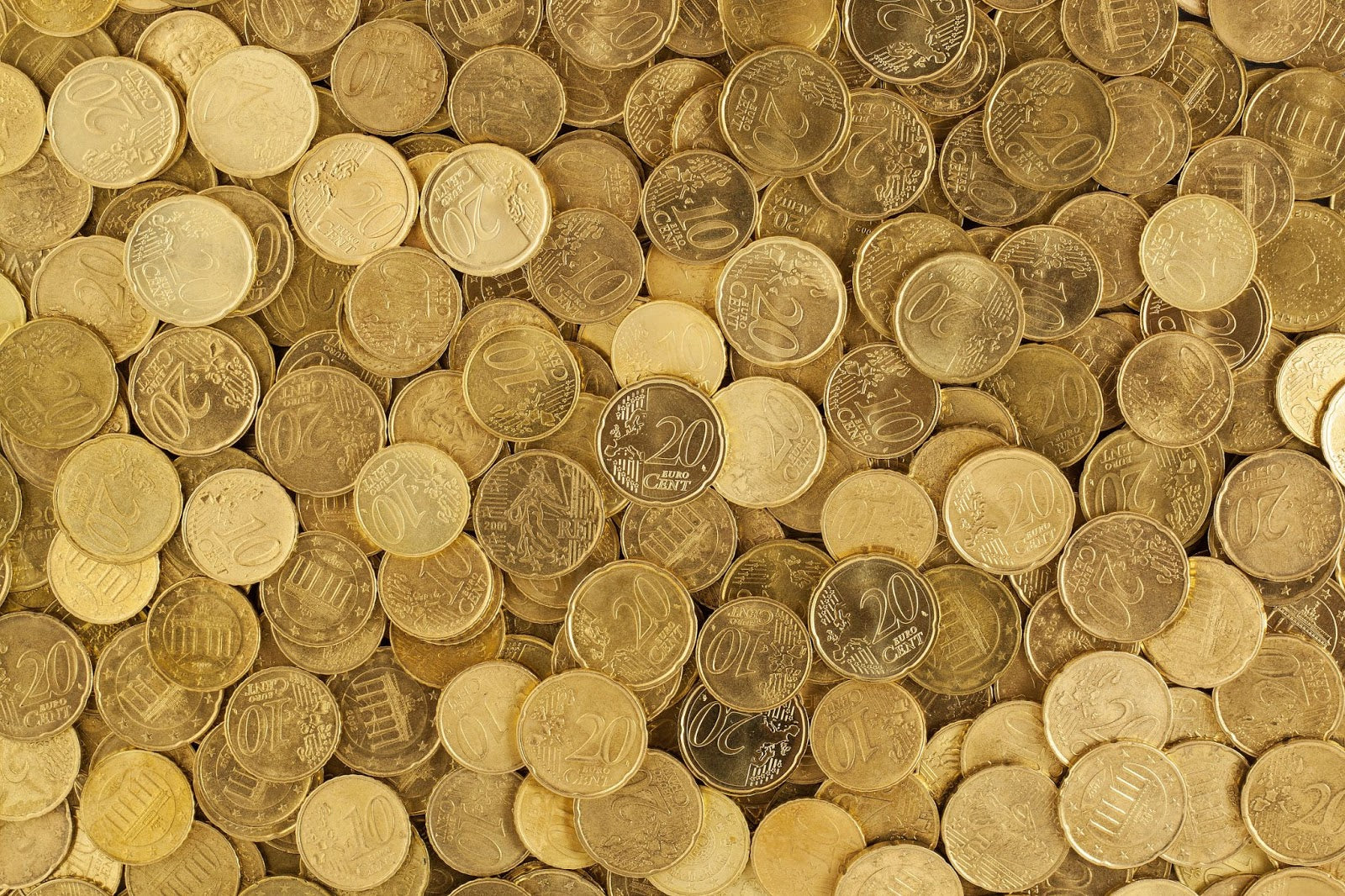 Different Types of Gold Explained
By now, you may have noticed that gold jewelry is world-renowned for its associations with wealth, high class, and positivity. Still, you may have found yourself wondering why some gold jewelry you...
Read more