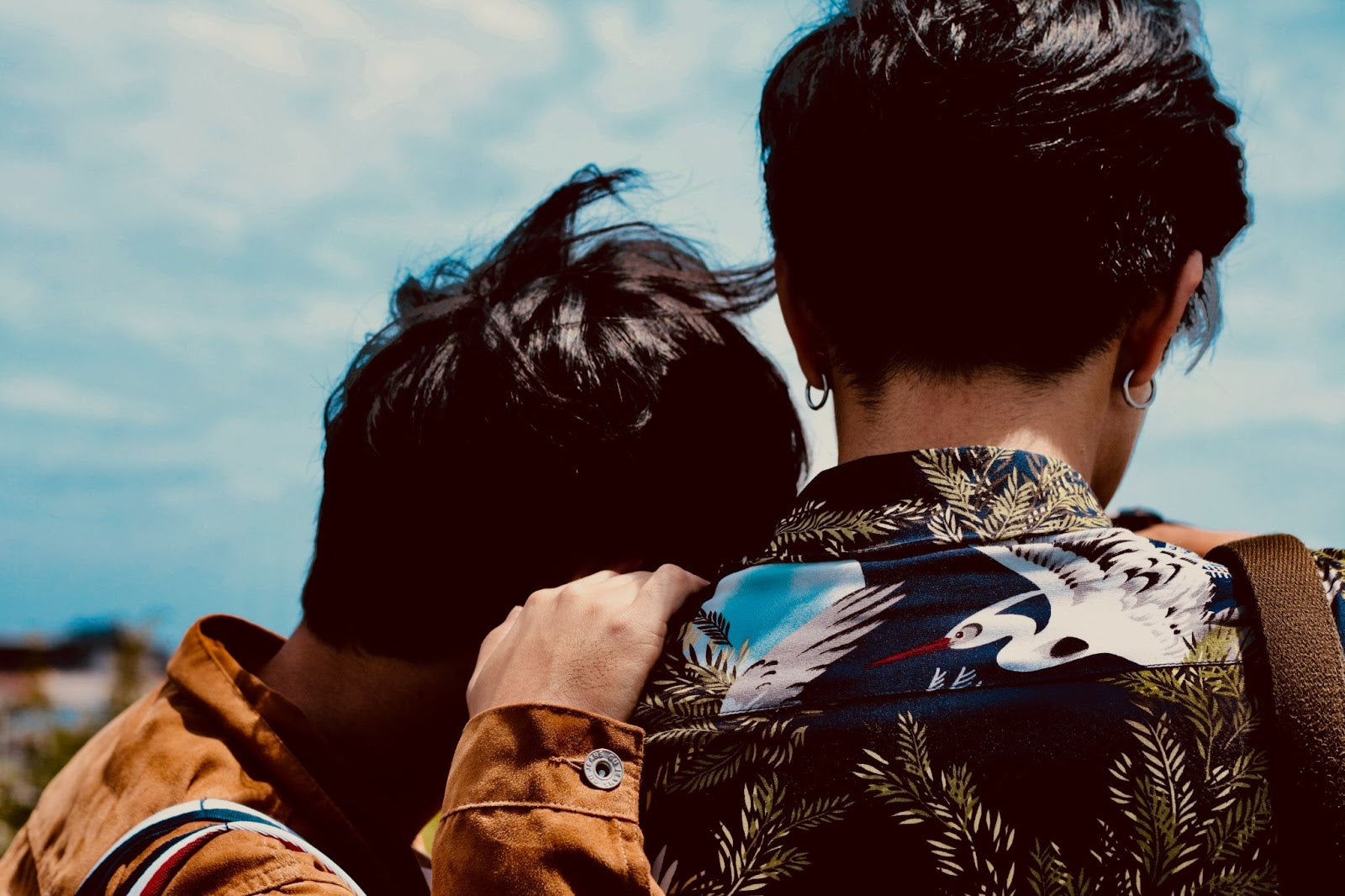 Should I Buy Silver Earrings?
You've been thinking about taking more risks with your jewelry, and why shouldn't you? The way you portray yourself is within your control, and there are so many ways you can elevate your style. Do you already wear jewelry? Try branching out by adding silver earrings into your jewelry box. It's easier to do than you think.
Types of Earrings 
If you're getting into earrings for the first time, you might still be weighing your options to determine what style would suit you most. For example, you might have a work-from-home job where you can be as experimental as you like. Alternatively, your style may be tamer and more relaxed. Here are a few styles of earrings to picture yourself wearing.
Hoops 
You don't have to wear huge hoops to appreciate hoop earrings. Often, hoops earrings look most classic when they're small – almost hugging the ear. One option for wearing a hoop earring is to wear it as a second piercing along with another earring. You can wear one alone for tasteful asymmetry and pair it with your other jewelry for a coordinated ensemble. 
Studs 
Studs are a unique piece of jewelry with personality. These are an especially great option for men who appreciate earrings but find other styles too decorative. You can wear studs alone or pair them with dangling earrings or hoops. Wear a pair with tasteful detailing or a simple design to give your style a dash of individuality.
Gauges 
Gauges are another style of earring that you can try out. One thing to keep in mind with gauges is that they take commitment. If you're looking to start wearing earrings immediately, gauges may not be the best place to start. Try some striking studs and consider your options from there. 
Dangling Earrings 
Maybe you already wear earrings. You're well-acquainted with studs in many designs, and you're looking for the next piece to add flavor to the clothes you wear. Dangling earrings are a bold accessory you can try out to show off your vibrant personality. Announce your presence and your values to the room by accenting your look with these earrings.
How to Choose the Right Metal 
There's something you should consider before you buy any piece of jewelry: what kind of metal is right for you. The most common options for metal colors are gold, silver, black gold, and rose gold. To find out which color is a good fit, think primarily of your skin tone and color palette of the clothing you wear most.
Gold
Gold is an exceptional option for a piece of jewelry if you enjoy warm-toned colors. You can complement warm-toned clothing you already wear or create interesting contrast by pairing gold with cool fabrics. Layer gold earrings with chains and pendants to increase the visibility of your jewelry color and tie your look together. 
Silver 
Do you like cool-toned jewelry? Maybe you love the way it looks icier on your dark-toned skin. Try pairing silver jewelry with bold colors and dark fabrics for added contrast in your street style. They'll stand out in the best way possible. Silver earrings could be your next move for leveling up your jewelry game. 
Silver vs. Stainless Steel vs. Platinum
When it comes to silver jewelry, you should ask yourself what kind of silver jewelry is best for you. One metal that is silver in color is platinum. Though it's a viable choice for jewelry, it's costly. Another silver option in jewelry is sterling silver. Unfortunately, though sterling silver is a precious metal, it's prone to tarnishing. Your best bet is to choose affordable premium 316L stainless steel jewelry to avoid tarnishing and keep your jewelry for longer. 
Silver Earrings That Would Look Great on You 
Are you ready to start looking at earrings that will upgrade your jewelry box? You don't need anyone's permission to start trying earrings. You can experiment with different trending styles to find the design that fits you best. Developing your personal style is about taking risks. Here are a few options for silver earrings to complete your look.
Dagger 
This fierce piece of jewelry adds character to the clothes you wear. Our CRAFTD Dagger Earring in silver features a compelling stainless steel dagger affixed to a two-millimeter hoop. Our earrings are hypoallergenic, so there's no need to fear for ears turning green. Wear this design in a single dagger or pair two for a more intense vibe. 
Rose 
Do you want to add more elements from nature to your jewelry? Our CRAFTD Rose Earring is a beautiful expression of romance and passion stemming from the most iconic flower. As with all of our stainless steel jewelry, your earring will not tarnish or fade. Wear it bravely along with bulky chains or on its own as a single accent to your fashion.
Crucifix 
Did you know your jewelry can symbolize your belief? Whether you're religious or not, the crucifix is an ancient symbol of leadership and ego death. Our CRAFTD Crucifix Earring exemplifies that. Wear two as a pair, or adorn your ear with a singular crucifix to show you lead your life intentionally. Pair it with another stud for added dimension or with a premium Connell chain. 
Compass 
Your life has been full of unexpected twists, turns, and dead-ends. Despite your challenges, you find a way to rise above and build bridges to meet your goals. Your inner compass tells you where you're headed, and you follow it relentlessly. Show this truth to the world by wearing a pair of CRAFTD compass earrings in stainless steel. These studs look incredible alone or paired with other hanging earrings. 
Wing 
Do you like the ethereal aesthetic of the heavenly realm? Maybe you feel a strong connection with a guardian angel who protects you. Decorate your ear with a CRAFTD wing dangling earring in premium 316L Stainless Steel. This piece can elevate your look and be a reminder of a higher power watching over you. Try one out to see how well it matches your spirit.
Jewelry to Pair with Your Earrings 
Maybe you're stoked about the idea of trying out new earrings. You have ideas about how to wear them tastefully while making a statement. Are you missing any pieces that will help you execute your jewelry goals? Let's look at a few staple pieces of jewelry you'll love mixing in with your earrings. 
Pendants 
If you love telling a story with your jewelry, you'll adore our CRAFTD pendants. Each pendant is rich with meaning, so your piece will look incredible while having a charming meaning behind it. You can wear it on its own as a statement or pair it with other chains to add variety. They're an essential addition to your wardrobe if you like wearing jewelry that represents your truth.
Chains 
Do you need to refresh your chain collection? Perhaps you already own one box chain that's your signature piece. Consider adding one of the following to make your look even more distinct:
Bold: Try a twelve-millimeter Cuban Chain for a striking piece of jewelry.
Classic: A classic Rope Chain is a perfect piece to throw on top of any look. 
Subtle: You can wear this three-millimeter Wheat Chain every day. 
Rings 
Have you ventured into wearing rings yet? Wearing a sophisticated statement ring is more powerful than you might think. Displaying rings that represent your journey and your style ideals can make an impression on someone at the first handshake. If you're brand new to rings, try accenting your earring with a ring of the same color. Our Crown Ring is a great piece to start with if you're getting into bolder styles. 
Reasons to Love CRAFTD Jewelry 
When you buy earrings or any other piece of jewelry from CRAFTD, you'll know you're getting premium-quality pieces. Why is that important? When you buy jewelry from other retailers, you often receive pieces that break, become discolored, or fade quickly to reveal low-quality materials. Our promise to you is that each piece we send you has been CRAFTED to last throughout your journey. 
In Summary
You'll look great in a pair of new silver CRAFTD earrings that tell your story while expressing your personality. Developing your style is a journey worth taking. Give yourself credit for branching out, and believe in your ability to forge new paths for your style. You can always try new bracelets, pendants, chains, and rings to elevate your look. CRAFTD will be there to help at every step of the way. 
Sources:
How to choose jewelry that matches your skin tone | Jewelry Shopping Guide 
Jewelry For Men: How to Wear It | The Art of Manliness 
Stainless Steel vs. Sterling Silver Chain(Which One is Better?) | A Fashion Blog 
We all feel somewhat unsure from time to time about the clothes, shoes, and accessories we wear. What was fashionable five years ago may be taboo today, and it can be hard to keep up with the ever-...
Read more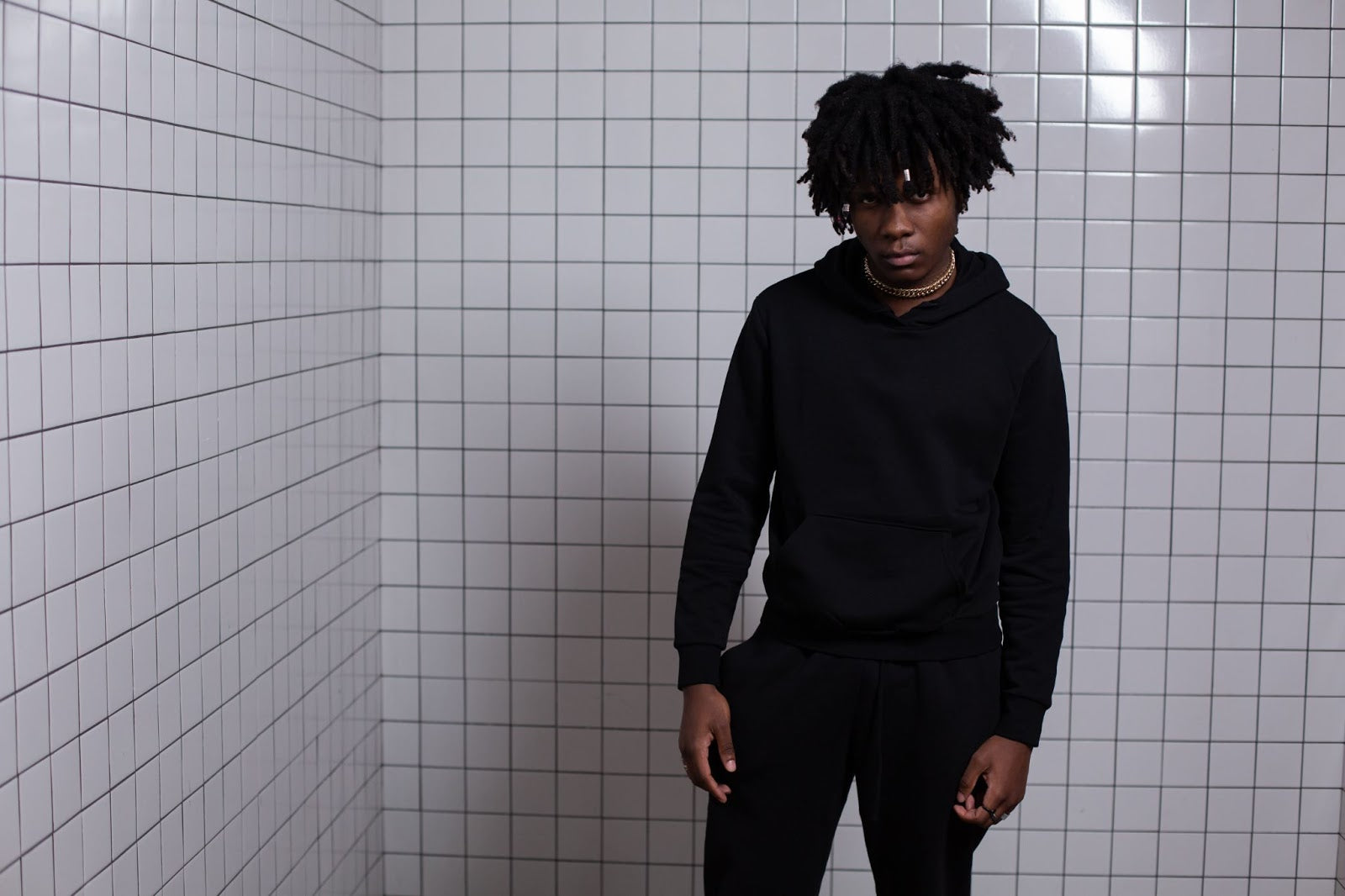 Should You Wear A 24k Gold Necklace?
When you're first starting to wear gold jewelry, you might have a few questions you want to ask. Is 24K gold worth the price tag? What is a karat? Will gold jewelry look good on me? These are all r...
Read more