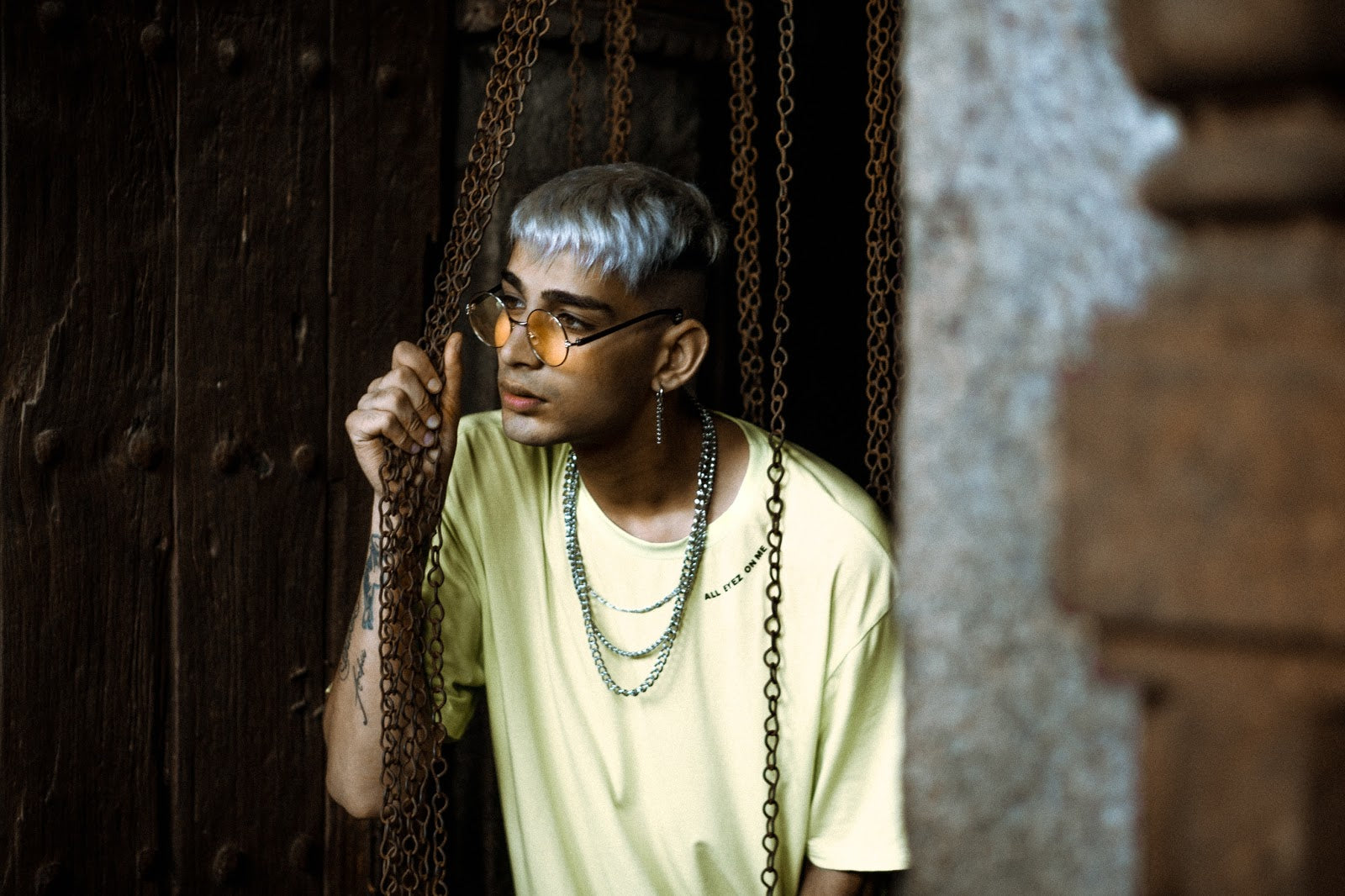 What Are Twisted Necklaces?
Let's say you're looking online for the perfect gift for your boyfriend for his upcoming birthday. You know he mentioned wanting to wear more necklaces, but you're not sure which kind of chain he'd prefer. You review pages of different styles, hoping to find one that stands out to you. He's important to you, and you want to gift him premium jewelry he'll love wearing.
In an instant, you remember a word he mentioned: "twisted." Now you know he was looking to start wearing a twisted chain necklace, and you can start looking for the perfect one for his style. If this is a story similar to yours, you probably want to know what makes a twisted necklace unique in the first place. We can't wait to show you what makes this kind of necklace so charming and offer you a few of our favorite examples. 
It's All About the Chain 
What gives a twisted necklace its name? You might be thinking you have a few twisted necklaces of your own at home that have been tangled together with other pieces. While you might have your own ideas of what the word means, a twisted chain isn't tangled. A twisted necklace refers to the way a chain has been designed to look while you wear it. Two chains wrap around one another in a spiral to create this clever look. 
Can I Wear a Rope Chain by Itself? 
Another name for this style of chain is a rope chain. This design patterns itself after a rope's design, with each strand wrapping around the other all the way around. It's visually interesting, so it makes a great candidate for a piece you might wear alone. Of course, this type of chain also suits pendant necklaces. Still, sporting a single twisted chain without charms makes for a unique minimalist outfit twist. 
Do Rope Chains Look Good With other Chains? 
Chains are in style. If you've been browsing style blogs online or following influencers on social media, you've probably seen how creative people can get with pairing chains and necklaces. This style phenomenon is more than a novelty. Chains are a classic piece to add to many kinds of outfits to create contrast or to add personality. 
Wearing rope chains layered with other chains is more than acceptable. You can combine chain styles to curate an even more complex layered look. Another idea for pairing chains is to match a rope chain with a smaller rope chain. The different sizes will add dimension to your jewelry, while the identical style will provide cohesiveness.
Four Twisted Necklaces You Can Wear 
Do you love twisted necklaces yet? You don't have to wait until the next time you see this style in a storefront somewhere. We have a few suggestions for rope necklaces you can add to your jewelry collection today if you'd like. Check out these four options for twisted necklaces that will up the value of your outfits. 
3mm Rope Chain in Gold
Our 3 mm Rope chain in gold is a great place to start. This Rope chain features a bold design that's subtle enough for everyday wear. 
This necklace is handmade and will never tarnish or become discolored as you wear it. In fact, we offer a lifetime warranty on our pieces for your peace of mind. It's also resistant to water, sweat, and heat, so that you can wear it with a fearless attitude each day.
Wing Pendant in Gold 
This Wing Pendant in gold is perfect for those who want to make more of a statement. The twisted rope chain features a gold wing that can remind you of the protection you have on the way to success. 
The textured design of this piece is sure to draw attention, and help you remember that someone is looking out for you, wherever your journey may take you. Through twists and turns of life, you'll be prepared to handle it all.
North Star in Gold
Perhaps you have goals so large that you feel intimidated sometimes. You don't have to feel lost and overwhelmed as you blaze your trail. Your truth will guide you where you need to go, so long as you revere it as a north star in your heart. Our North Star necklace is not only an attractive piece of jewelry to add to your streetwear, but it's also a reminder that you have everything you need to find your way. 
5mm Rope Chain In Gold 
If you're strong and determined and you like to show off that intense personality, this 5mm Rope chain in gold is the perfect option for you. The design itself is deceptively simple, as the simple twisting pattern adds a pop of texture, while the thickness of the chain ensures that no one will be able to take their eyes off you. 
Perks of CRAFTD Jewelry 
If you like what you see so far, that's just the beginning. Our jewelry serves a purpose in your life. At CRAFTD, we want to provide you with meaningful premium jewelry at affordable costs. While this is wonderful news in itself, there are a few additional perks when you shop with us. Let's explore some of the reasons you'll enjoy CRAFTD jewelry.
See What's Trending on Our Website
We make it easy for you to stay in touch with the times. No need to worry about constantly refreshing your social media to see what's in fashion. You can see what other people love the most when visiting the 'Trending' tab on our website. Here are a few of the most recent items people are obsessed with. 
Gold Snake Bracelet: This bracelet's chain is composed of a fascinating design that imitates snakeskin. You can add this sleek style into your outfits with ease, knowing it will only bring your look up. 
Gold Crucifix Pendant Necklace: The provocative symbolism of a crucifix can inspire you as you live boldly. This necklace is trending for a reason: it's a reminder that people can find strength in adversity and life despite death itself.
Silver Snake Chain: Like the snake chain bracelet, this style is a classic minimalist piece. Add it to your streetwear to show the world your tasteful style, or put it on with your evening attire to show that you know how to clean up well. 
Our Jewelry Has Over 3,000 High Reviews 
We have more perks than our trending page. Don't let us convince you, though. Over three thousand people have reviewed our jewelry at CRAFTD with near-perfect ratings. Each review mentions the high quality of CRAFTD jewelry and the affordability compared to other fine jewelry retailers.
We Carry Only Sweatproof, Waterproof, and Heatproof Pieces 
Our jewelry is made to last. Let's say you just purchased a stunning necklace and bracelet set that you've been sporting around town. You shouldn't have to worry about your pieces fading or chipping onto your skin. Our pieces are sweatproof, waterproof, and heatproof, so they'll stay in-tact and look great with your other jewelry for years to come.
You Can Take an Easy Interactive Style Quiz 
Sometimes we know what we like. Other times, we need a little guidance to find out what's right for us. You might be able to tell us exactly what kind of twisted rope chain you've been interested in trying out. You might be intimidated by this new design and question whether it's suitable for your personal style. Check out our interactive style quiz for insight into the styles you should be trying next. 
You Can Save by Making Your Own Sets 
Let's say you decide to take the leap of faith and try out a twisted necklace for yourself. It arrives in the mail, and you try it on to find that it looks even better than you imagined it would. After seeing how well the necklace fits your unique aesthetic, you wish you would have also ordered a twisted rope chain to match. 
At CRAFTD, you can make your own set to create a jewelry combination that fits your vibe. First, you can select your pendant necklace, choosing from six stunning pendants. Then, you'll choose a chain from eight options to compliment your pendant necklace. Your curated set will enhance your wardrobe and set you apart from the rest.
In Conclusion 
Maybe you've never thought of yourself as the jewelry-wearing type. You'll never know until you take the leap. When you wear a piece of CRAFTD premium jewelry, it's about more than your look. Your chains reinforce your sense of identity. We hope your pendants can remind you of your mission and passions for your life while elevating your look. 
Sources:
Strongest and Weakest Gold Chain Styles | Wedding Knowhow 
Top Ten Types of Necklace Chains | Jewelry Shopping Guide 
Diamond-cut chains bring a lot to the table with their shape and style. Shockingly, the word diamond in its name refers to its cut rather than sparkling jewels. It's an iconic style of chain that h...
Read more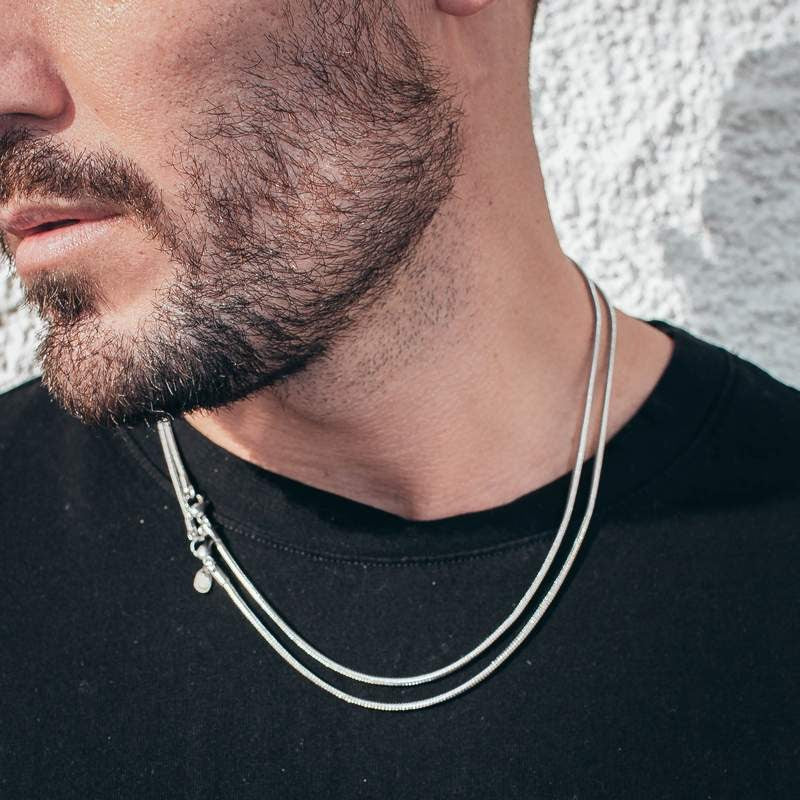 If you've never seen a Snake chain before, you might have some ideas about what it could look like. There's no rattle involved. Your Snake chain also won't display a snakehead with beady eyes and a...
Read more