Diamond-cut chains bring a lot to the table with their shape and style. Shockingly, the word diamond in its name refers to its cut rather than sparkling jewels. It's an iconic style of chain that has been around since the 1980s, and we think you'll enjoy wearing it. 
You may still be wondering one question: "What is a diamond-cut chain?" This style chain is similar to a rope chain. Like diamonds, this type of chain is cut with a precise edge to display a high shine. It features angled facets and sharp edges. This high-precision cut results in a glossy shine on each facet that gives this style and expensive flair.
Other Popular Chains
If you'd prefer to wear your diamond-cut chain on its own, that's a perfectly reasonable choice. Its brilliant sheen and angular links make it a head-turning piece even by itself. If you like to wear multiple necklaces, try pairing your diamond-cut chain with another stunning piece. You can make a big impact with multiple pieces, even if you're not looking to wear just one statement necklace. The combined duo could be even more remarkable. We'd love to explore a few chain styles you might enjoy. 
Snake Chain 
The first style you might like to pair with your diamond-cut chain is a classic. Snake chains have been a well-loved piece of jewelry for years. The Snake chain's sleek design makes it an excellent pair for your diamond chain. Its flexible, smooth shape contrasts with the angular facets in your diamond chain to make it a winning combination.
Toggle Chain 
Are you someone who likes to take risks? Maybe you don't play by the rules. When pairing jewelry, you like to make bold, head-turning choices. If that's the case, don't play it safe. Try our bulky Toggle chain with your diamond chain. Both chains' thick shapes and sharp angles will create a combination that stuns. When you order a CRAFTD Toggle chain, you can bet you're getting stunning quality, too.
Figaro Chain 
Class meets intrigue with this famous style. Figaro chains feature three smaller links joining with a more prominent link joining them. The result is a chain that looks intricate yet doesn't try too hard. Pairing a stunning CRAFTD Figaro chain with your diamond-cut chain is a set others won't forget. If you're feeling courageous, try adding another smaller Figaro chain for extra layers.
How to Upgrade Your Diamond Chains
Already have a diamond-cut chain you love? Perhaps you love the jewelry in your collection, but you're still on the search for the necklace combination that will set your chains apart. One of our finely-crafted pendant necklaces could be the solution to your search. If you enjoy pairing chains or necklaces, you can try one of our curated sets or make your own set for a personal touch.
Try One of Our Sets 
We like to give you options. Though we believe you have everything you need to be creative, sometimes you might need a little extra inspiration to choose unique jewelry sets. Let us inspire you with our curated sets. Whether you're looking for a striking pair of rings, a chain and bracelet pair, or a chain and pendant pair, we've got you covered. If you don't know where to start, try our Compass Set in gold.
Make A Set You Love Wearing 
You can also create your own set for a combination that's as singular as you are. First, choose from six pendant choices to select the pendant that's meaningful to you. Next, select a chain from four chain options as well as the size of that chain. The result will be a pair made just for you that you can proudly wear. Decide between stainless steel and 18K gold to make your set match your vibe even more. 
Other Ways to Complete Your Look 
Life brings us all sorts of changes. Sometimes, those changes lead us to reinvent our vision, ourselves, and our style. If you've found yourself amid a personal style renaissance, you may be looking to replace your old jewelry. Curate a new jewelry collection with high-quality pieces that represent the new you. Here are a few ways you can refresh your jewelry to match your new diamond chain:
Choose a Bracelet in a Similar Style 
Maybe you've never thought of yourself as someone who wears bracelets. It's never too late to start trying new styles. As you search for pieces to complement your chains, try adding bracelets that complement the chains and pendants you already wear. They're excellent accent pieces that create subtle cohesion in your look. Here are a few bracelets you can wear to upgrade your chains.
Toggle Bracelet: Feeling bold? Try adding this toggle bracelet to your look to represent your audacious spirit. The bracelet displays intricate etching on every other link for added texture that feels utterly luxurious. 
Figaro Bracelet: If you want a bracelet that exudes class, this is the one for you. Our CRAFTD Figaro bracelet showcases the well-loved design pattern you've seen in the Figaro chains. In 18K gold or stainless steel, it's the perfect piece to add to your look for effortless refinement.
Add Rings as a Finishing Touch 
If you're re-vamping your jewelry, you'll want to refresh your collection with rings that represent your latest fashion interests. On the other hand, maybe you've never worn rings before and don't know which kind is right for you. Instead of going with simple rings, you can try taking a chance on a bolder style. Statement rings might be your new trademark.
St. Christopher Ring: This statement ring shows a detailed design on its face. It memorializes Saint Christopher and reminds you to keep the faith on your journey. When you choose CRAFTD rings, you'll know your piece will never tarnish or fade. Try it in stainless steel or 18K gold for a ring that's unbeatable in quality and style. 
Avia Ring: You might just be an enigma. Perhaps a part of you prefers bold, outspoken jewelry, while the other enjoys subtlety and minimalism. This piece is the best of both worlds. Our CRAFTD Avia ring displays a round ring face with a raised edge for an understated appearance. The CRAFTD seal on the back of the ring ensures your ring will last. 
Silver Band Ring: If you're brand new to rings, you might want to ease in with a style that matches your entire jewelry collection. You don't have to jump into bold styles right away, though you can if you feel so inclined. Our CRAFTD silver band ring in premium 316L stainless steel is a minimalist dream. You can wear it alone or use it to accent other eye-catching pieces.
Keep Up with Everyone's Favorite CRAFTD Pieces 
Do you struggle with keeping up with trends? You might find yourself feeling behind on some of the styles others wear and wish you had a resource to stay informed on recent trends. Our trending page at CRAFTD London shows you the latest styles people love on our website. Seeing the top-ranked pieces could help you decide which piece is right for you or someone dear to you.
Maybe you're on the exact opposite side of the spectrum. You take pride in staying ahead of trends. You like to be the first to wear a new piece of jewelry, and you consider yourself to be a trend-setter. Our trending page can be a hub for you to track the newest pieces. You can step out in fresh jewelry and feel proud knowing it's a CRAFTD quality.
Browse Our Collections for More Pieces to Match Your Diamond Chain 
While you're reinventing your jewelry collection, you can never see too many options. Maybe you're looking to stick within one particular style in the jewelry you wear. You can take a look at our curated collections for additional inspiration. Between our Essentials, Cannes Collection, All Silver, and All Gold sections, you're bound to find pieces that suit your personality and essence.
CRAFTD London Quality 
Perhaps you've realized it by now, but we're serious about our quality. When you buy a CRAFTD snake chain, compass pendant, or statement ring, you know you'll receive a piece that won't tarnish. They're water-proof, sweat-proof, and heat-proof, too. It's our mission to provide you with jewelry with unbeatable quality, so you can wear the pieces you love throughout your life without concern.
In Conclusion 
If you've fallen in love with a diamond-cut chain, we understand. It's a style that radiates glamour and influence. When you choose pieces to wear with your diamond-cut chain, you shouldn't settle for jewelry that will tarnish and discolor quickly. At CRAFTD, you can find the best quality jewelry for the right price. Choose from the best pieces that will elevate your style and represent who you are.
Sources:
How to Rock a Statement Necklace With Any Outfit | BHG 
11 Most Popular Necklaces And Chains (A Simple Guide) | LearningJewelry.com™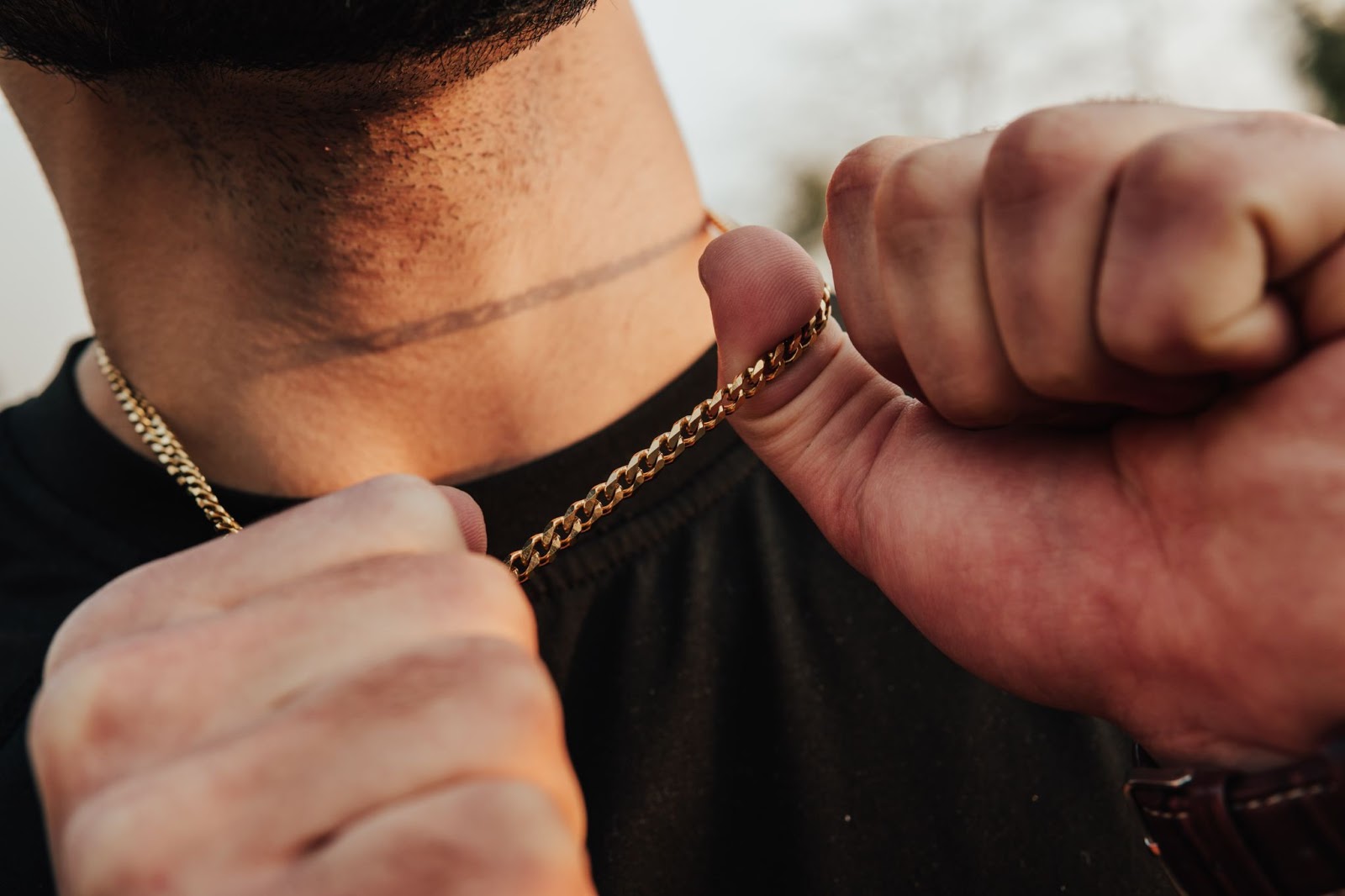 Imagine your dad's birthday is coming up soon. You know he enjoys wearing jewelry and experimenting with combining new pieces. Perhaps you already have the rest of his gift picked out, but you're s...
Read more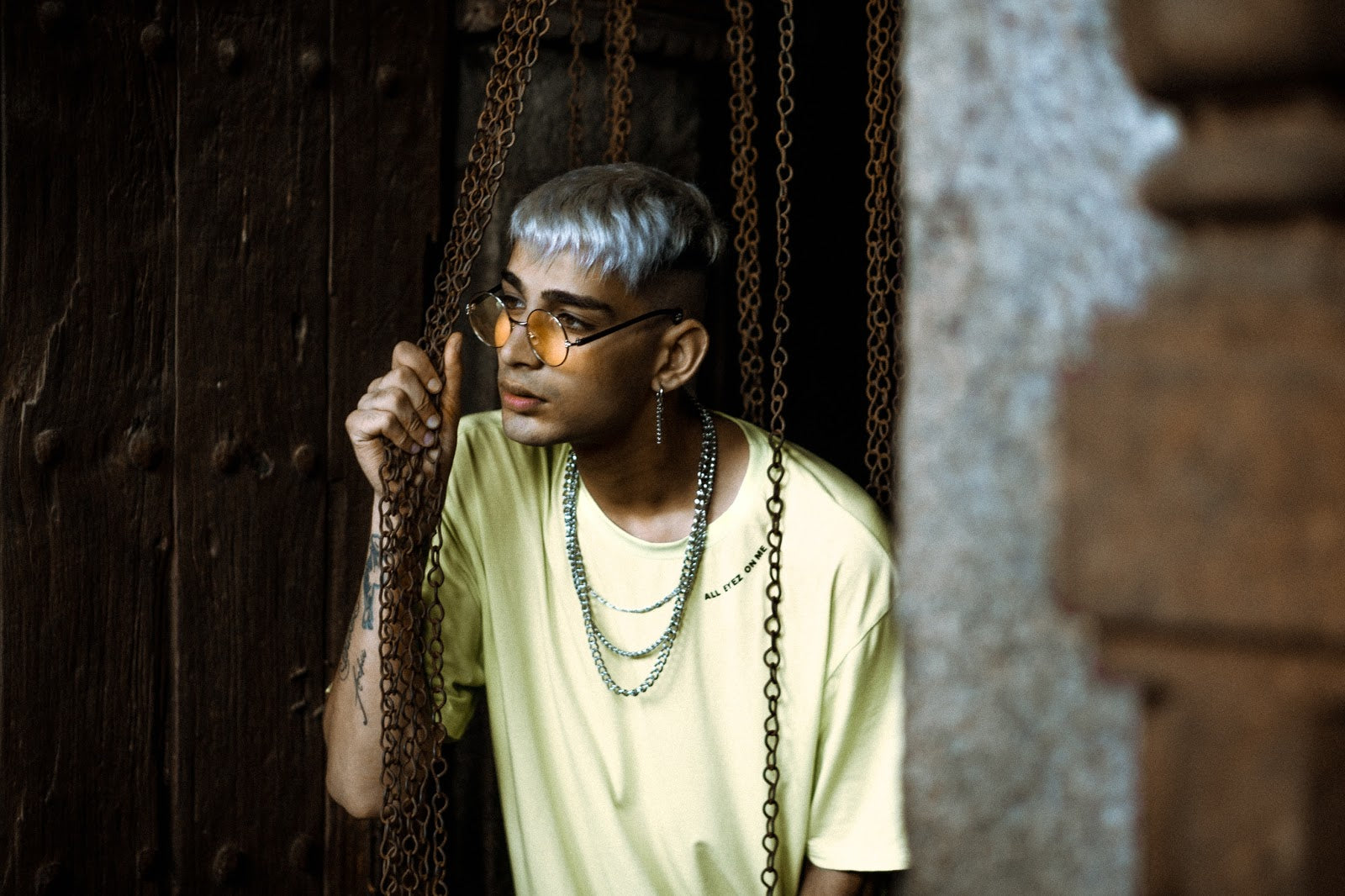 Let's say you're looking online for the perfect gift for your boyfriend for his upcoming birthday. You know he mentioned wanting to wear more necklaces, but you're not sure which kind of chain he'd...
Read more