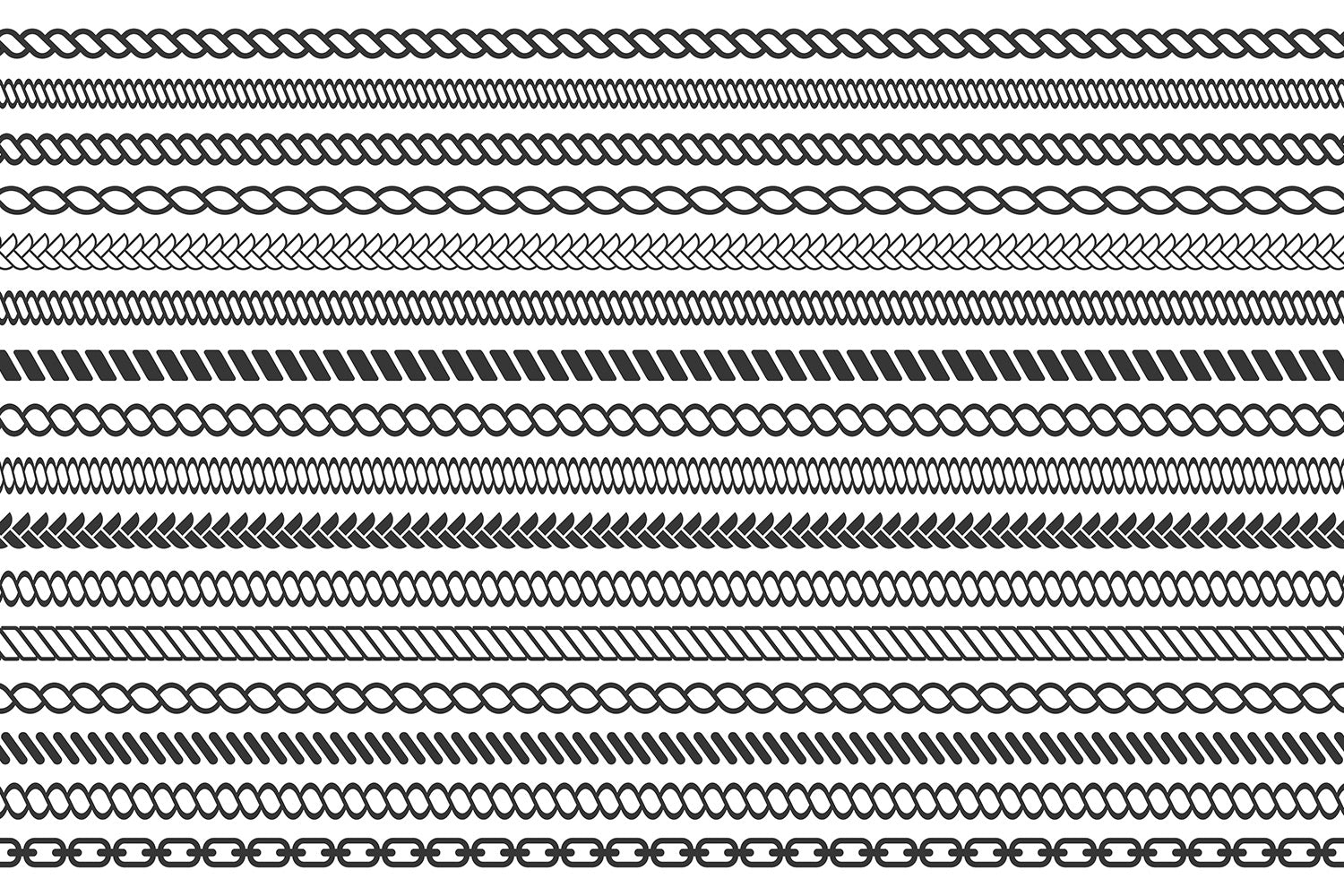 Picture this. You're getting ready for a first date with someone you really want to impress. You've already got your favorite trainers on with your best fit and perfectly-trimmed beard lines. You've never looked better. 
You reach for a few of your favorite attractive gold chains to top off the look, but one of them catches on something and snaps. You're left without a crucial piece of your outfit because of sub-par, flimsy jewelry. 
How can you know your chains will last before you buy them? There are a few core things you can look for while shopping for chains to guarantee the jewelry you buy is worth its salt. 
What To Look for In Chain Jewelry 
Long story short – you want your favorite pieces of jewelry to last. You want to know that you can rely on your chains, bracelets, pendants, rings, and earrings to help accent your look. Here are a few primary things you can have in mind when you're shopping for long-lasting, good-looking jewelry to fill out your collection. 
Versatility 
First, when you're looking for jewelry, you'll want it to look fantastic. What good is a durable chain that's dull or doesn't look interesting?
When comparing jewelry, try to go with the pieces that you can imagine going with several clothing items in your wardrobe. This versatility ensures you get use out of your jewelry and enjoy your pieces for a long time. 
High-Quality 
The material that makes up your jewelry matters. For example, you might think you could get by with low-quality gold imitation or cheap silver. However, you may regret such purchases in the future. 
When you're looking for chains and other jewelry pieces that will last a long time, try searching for high-quality 18-karat plated-gold and premium 316L stainless steel. These materials are strong and contain a premium value. It's the best of both worlds.
Durability 
As we mentioned, durability ultimately has quite a bit to do with jewelry materials. Other than that, you can get a good idea about a piece of jewelry's durability based on how jewelry retailers speak of their pieces. Do they guarantee suitable quality materials? Do they offer a lifetime warranty? Use these identifiers to help you spot jewelry that's worth it. 
Style 
Lastly, when you're searching for great jewelry to add to your collection, you'll want to know it will look incredible. After you've verified that the pieces you're looking at will last, make sure they suit your favorite fits and represent your personal style. 
Why Rope Chains Make a Fantastic Staple Piece
Perhaps you've been wondering about rope chains. When you're searching for pieces you can throw on with anything, a rope chain is a fantastic option.
Here are a few reasons why:
They're Strong 
Rope chains are strong because of their design. This kind of chain features twisted strands that create a braid-like twist with other twisted strands. This inter-woven twisting design makes it tough; your rope chain won't snap when it bends. Wear it any day of the week—your rope chain can take it. 
They Add Visual Texture 
As we mentioned, the rope chain's design makes it reliable and durable. This twisting appearance can also add visual excellence to your look. When you want to switch up your appearance from your typical link chains, adding a rope chain on top can contribute texture and rugged excellence to your hoodie, t-shirt, or sweater. 
They'll Last a Long Time 
Rope chains are strong by nature, so they'll usually last for a long time. However, there's a caveat. Buying from a dependable jewelry retailer is essential when you want long-lasting jewelry.
When you want to invest in a rope chain you can count on, go with a CRAFTD chain. You can reach for CRAFTD chains repeatedly without them wearing down or losing their attractiveness. 
Rope Chains and Other Durable Chains For Your Collection 
Are you ready to take the chance on a rope chain? We think you'll be happy you did. Here are a few recommendations for rope chains and trustworthy CRAFTD jewelry you can add to almost any look to enhance your clothing and upgrade your accessories. 
1. The CRAFTD Rope Chain 
When you're ready for a rope chain, the CRAFTD Rope Chain is a perfect starter. You can choose between an 18-karat plated gold chain or a premium 316L stainless steel option for your collection. This will ensure you've got a rope chain that matches everything. 
Select a slim 3-millimeter size or go for a mid-sized 5-millimeter thickness. Both pieces look fantastic when you wear them alone or paired with other classic chains. 
2. The CRAFTD Cuban Chain 
If you're getting into chains for the first time, you may be wondering which pieces are the most ideal for a staple collection. Our CRAFTD Cuban Chain is a perfect piece to keep on hand for your relaxed fits and more dapper clothing. Wear it in a thick size for a statement piece that catches others' attention, or choose something slim you can wear with more minimalist looks. 
3. The CRAFTD Figaro Chain
Maybe you've got a couple of chains in your collection, and you're on the lookout for pieces that can add dimension and style to your weekend wear. You can achieve intriguing looks by adding one or two essential pieces into your chain collection. 
One perfect piece to create visual texture is a CRAFTD Figaro chain. Wear it with other chains or on its own for a simple yet stylish appearance. 
4. The CRAFTD Wheat Chain 
Here's another strong chain that will last through tons of daily wear. Our CRAFTD Wheat chain features an interlocking chain design that intricately weaves links together to appear as a stalk of wheat. This design won't break suddenly; all our CRAFTD pieces are designed to last. 
5. The CRAFTD Toggle Chain 
Perhaps you're searching for something bold and brave? If you're looking to become more fearless with your jewelry, here's the piece for you. Our CRAFTD Toggle chain isn't messing around. Wear it in your choice of silver or gold for an accessory that screams "badass." It looks excellent when paired with relaxed streetwear or bare skin. Try it on for yourself. 
6. The CRAFTD Snake Chain 
Here's another chain you can add to your jewelry collection that can give any look a sleek, sophisticated appearance. Our CRAFTD Snake chain is a terrific piece to add to your look when you want to wear something simple and understated.
Wear it alone for a minimalistic look, or pair it with a Compass pendant for a more coordinated appearance. 
Why CRAFTD Chains Pull Their Weight 
You deserve better than chains that break unexpectedly. Try adding CRAFTD chains, bracelets, pendants, rings, and earrings when you're ready to upgrade to pieces that last.
You don't have to take that a face value. Here are a couple of key reasons why our pieces can help upgrade your clothing and will last a long time while doing it. 
They're Sweatproof, Heatproof, and Waterproof 
Let's be real. When you buy a piece of jewelry that comes with special care requirements, it can be a disappointment. Who wants to have to remember when they can and can't wear their favorite jewelry? 
At CRAFTD, you can be fully confident in your pieces. You won't have to remove them for your daily activities or weekend adventures. Our pieces are sweatproof, heatproof, and waterproof, so they can endure through just about anything. 
We Use Great Quality Materials 
Another reason you're CRAFTD jewelry is worth it is because of our materials. Some jewelry retailers resort to low-quality alloyed silver and weak 10-karat gold that discolors.
At CRAFTD, we use premium 316L stainless steel for stunning silver jewelry, and 18-karat plated gold for gold pieces that will remain exquisite for years. Our lifetime warranty is proof that we offer the best quality. Your CRAFTD pieces will always look incredible. If for some reason, you have an accident that results in your favorite CRAFTD piece looking less than excellent, we'll replace it. 
You Deserve Reliable Chain Jewelry 
Breakable chains that tarnish or rust can be annoying. Still, you don't have to put up with sub-par jewelry. Adding a durable CRAFTD rope chain to your collection is one way to ensure you own jewelry that can last throughout your adventures.
When it's CRAFTD, it's made to last.
Sources:
Tips on How to Mentally Prepare for a First Date | We Heart
What's Your Personal Style? Tips on How to Find It | Cheat Sheet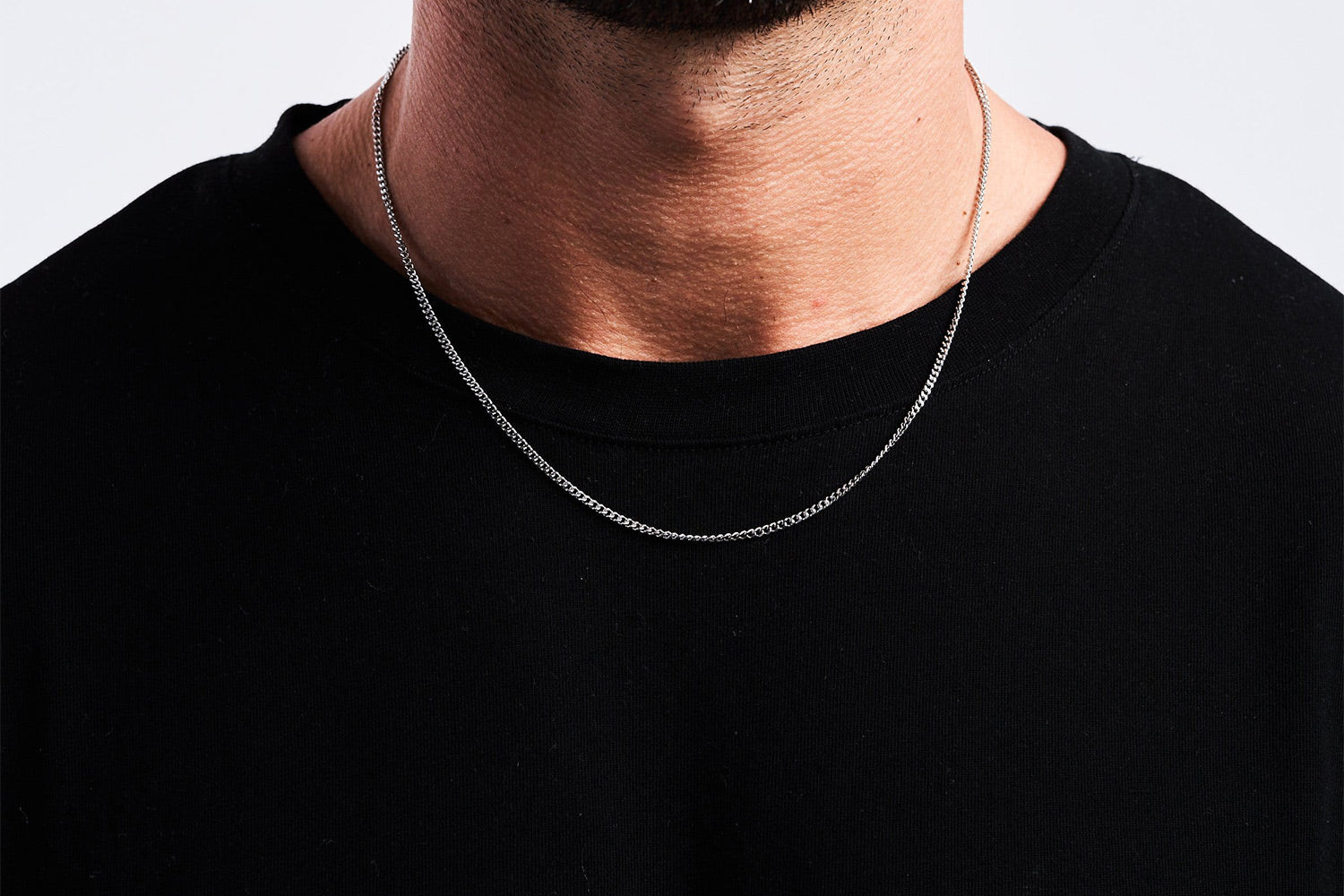 What's The Deal With Connell Chain?
What's more iconic and straightforward than a reliable pair of jeans? At this point in fashion, denim is a staple item to have on hand when you're compiling easy go-to pieces you can reach for in y...
Read more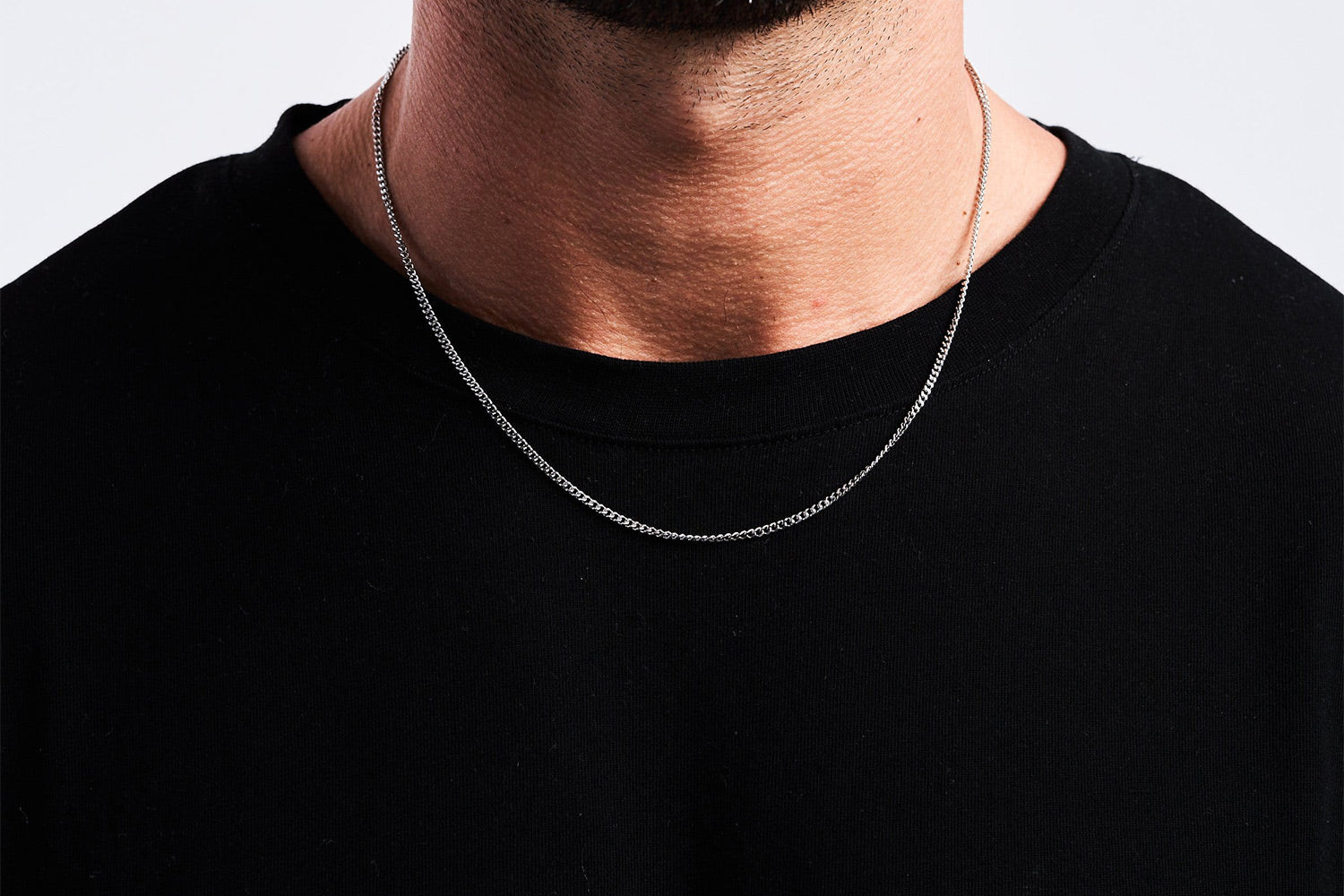 What's The Deal With Connell Chain?
What's more iconic and straightforward than a reliable pair of jeans? At this point in fashion, denim is a staple item to have on hand when you're compiling easy go-to pieces you can reach for in y...
Read more