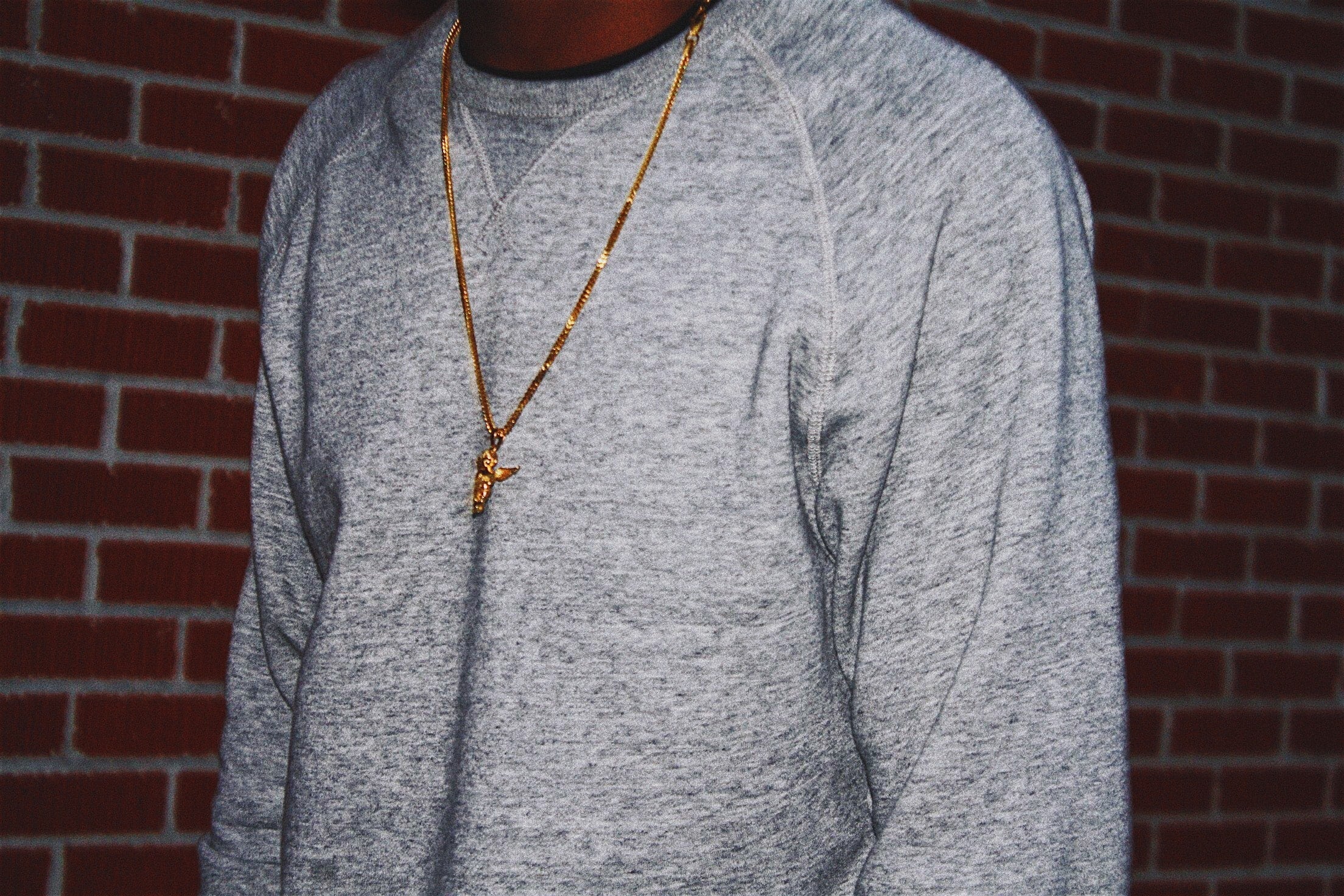 What's the Best Way To Store Necklaces?
It's probably not news to you that taking care of jewelry helps it look its best. Still, it's a topic worth discussing when you're focusing on building out your collection with new pieces. 
Perhaps initially, your jewelry collection only consisted of a couple of bracelets and a pair of earrings. As you add more classic chains and unique pendants into the mix, it's just good practice to start thinking about how you can organize your pieces. 
Today, let's check out why it's essential to store your necklaces thoughtfully. Then, we'll talk about tips you can use for jewelry storage and where to go when it's time to vamp up your style and invest in new necklaces.
Why Is it Important to Store Necklaces Safely? 
Why is it a big deal to ensure your necklaces have a place to call home? Can't you just put them wherever you want between wears?
There are a few reasons you'll want to be extra careful with your necklaces. 
So You Know Where They Are When You Need Them 
Picture this. You're getting ready for a date. You're feeling excited because you and this person have been talking for a while, and things are starting to get more serious. 
You have a specific outfit in mind for your night of dinner and drinks, including your favorite new Cuban chain and pendant ensemble. As it gets closer to your time to leave, you realize you have no idea where your necklaces could be. 
This is just one scenario that supports this point. You probably get the picture; having a designated place for your favorite necklaces can help you look your best in the right moments.
So They Stay in Good Condition 
Let's say you don't have any organized storage for your jewelry right now. You throw your earrings, chains, pendants, and bracelets on your bathroom counter. It may have worked for you so far, but one day you may pick up one of your favorite chains to realize it's covered in toothpaste residue and flakes of other random bathroom substances. 
For this reason, having a designated storage area is a good idea. It helps you keep your pieces clean so that they're always ready to wear.
So They Don't Get Tangled
Maybe your current spot for your jewelry is a pile on the top of your dresser. While your necklaces, bracelets, rings, and earrings are technically all in one place, this still raises some issues. 
Let's say you had a chain in mind to wear for a job interview. As you're getting ready, you search for your chain, only to realize it is intertwined with other chains on your dresser, and you don't have time to untangle them.
Knowing where your jewelry is located isn't always enough. Having organized storage can help each piece to look its best.
The Risks of Not Having Dedicated Necklace Storage
As you've been able to tell so far, some risks accompany poor jewelry storage. Your favorite chains and pendants might end up lost, dirty, or tangled in moments when you need them most. 
Let's look at a few organizational tips that can make it easier for you to keep your pieces looking incredible.
Best Storage Methods To Keep Pieces Organized
You don't have to buy a fancy new necklace holder if you don't want to. By keeping a few principles in mind, you can keep your jewelry tidy, so that it's ready to go when you are.
1. Sort Pieces Into Categories 
Instead of keeping all your jewelry together in one pile, try separating each piece into categories. Keep your necklaces in one spot, your earrings in another, and so on.
Having a dedicated space for each type of jewelry you own can help ensure that you can find it when looking for it. This can also help you keep a solid mental inventory of your jewelry collection to know what to add next.
2. Use Hooks for Each Necklace 
You probably don't want to have to deal with tangled necklaces. Utilizing hooks in your jewelry storage is one way to keep pieces straight and free from tangles. You'll know exactly where each piece is and feel relieved that you don't have to work on getting any knots out. 
3.  Keep Them Somewhere Cool and Dry 
Keeping your jewelry on your bathroom countertop probably isn't the best idea. By selecting a storage location that's cool and dry, you'll know you probably won't find unexpected substances coating your favorite chains and pendants. 
4. The Sure-Fire Solution in the Bag
You can always figure out who a quality jeweler is based on the way they deliver your purchases. If your new chain comes tangled in a plastic bag or even just wrapped in some tissue paper or bubble wrap, that's not a great sign.
At CRAFTD, our pieces leave our facility in the best condition. We want them to be just as pristine even when traveling across the world to get to you.
That's why when you order a CRAFTD item, your new bling comes in a protective drawstring bag to ensure the highest standards of quality. This bag is iconic the moment you see it: the smooth, sleek bag has our name printed in silver on the black bag exterior.
Keep your jewelry in the bag it arrives in to keep it safe from scratches and tangling. The old wive's tale is supported by modern-day science: the more room a necklace has to move about in, the more likely it is to be tangled. 
Where To Go When it's Time To Expand Your Collection
After you've taken the time to put a new system in place for taking care of your jewelry, you'll be able to see what's in your collection. Perhaps you have fewer chains than you thought. Maybe you realize you can't find a couple of old rings, and you'd like to add more to your inventory. 
When you're ready to add classic, high-quality jewelry into your selection, we've got everything you need at CRAFTD.  
CRAFTD Chains To Enhance Your Jewelry
Perhaps you've been itching to add more chains to your daily apparel. Whether you opt for sleek, thin chains or trendy, bulky styles, chains are a staple option for your wardrobe. Here are a few of our favorite styles. 
CRAFTD Figaro Chain 
Are you looking for jewelry that can add texture to your apparel? Our CRAFTD Figaro Chain is one of the best options for you. Its patterned links make it stand out from other chains. It looks incredible on its own or paired with slimmer chains to create a layered set.
CRAFTD Cuban Chain 
Perhaps you've realized you don't own enough classic go-to pieces of jewelry. In that case, adding a CRAFTD Cuban Chain into your jewelry rotation is an excellent idea. Cuban chains are timeless and versatile, so you can wear them to family functions and the club. This chain will look phenomenal in both settings.
CRAFTD G-Link Chain 
Looking for new chains to add personality to your everyday looks? Our G-Link Chain is one to consider. In 18-karat plated gold or premium 316L stainless steel, this chain is a perfect addition to your street style. Throw it on top of another chain for a layered look, or let it steal the show on its own. 
CRAFTD Toggle Chain 
Perhaps you're the type of person who enjoys bolder styles. You don't have to keep buying understated jewelry if you're more outspoken than that. Take the reins of your style and opt to add a CRAFTD Toggle chain into your collection. In gold or silver, this piece is sure to turn heads and catch compliments.
CRAFTD Pendants To Elevate Your Expression
Want to add even more personality to your daily apparel with your jewelry? While chains provide a timeless element to your look, pendants add self-expression that is unparalleled. You can say a lot or a little with these pieces.
Let's explore pendants you can add to your rotation.
CRAFTD Navigation Pendant 
No one knows where you're going as you do. You can represent your unique journey with our Navigation Pendant. This piece features an engraved compass hanging from a slim chain. Wear it with other sleek chains for a well-dressed look. 
CRAFTD Wing Pendant 
Angels have long been a reminder to humankind that there are positive forces at work in the universe. Whether you're into that stuff or not, it can be meaningful to hold onto the hope that someone is looking out for you.
Our Wing Pendant is a representation of that. Customize it by choosing your preference of gold or silver. 
CRAFTD Heritage Pendant
What better way to represent your roots than with a map-like pendant? Our Heritage Pendant can help you stay connected to your origins while looking classy, too. In gold or silver, this piece looks sharp. Pair it with your favorite chains for an unstoppable combination. 
Keep Your Chains Ready When You Need Them 
Organizing your favorite necklaces doesn't have to be time-consuming. Ultimately, it's a way to ensure the jewelry you love looks incredible for a long time.
Fortunately, we do our part to help ensure your favorite jewelry looks great, too. At CRAFTD, you can trust that your chains, pendants, bracelets, rings, and earrings will last through many seasons of your life.  
Sources:
12 Jewelry Storage Ideas 2021 | How to Organize Jewelry & Display It | Reader's Digest
How to Safely Store Fine Jewelry | The Spruce
What Is 18-Karat Gold? | Jewelry Notes
Knot Theory: Why Everything Tangles : The Bryant Park Project | NPR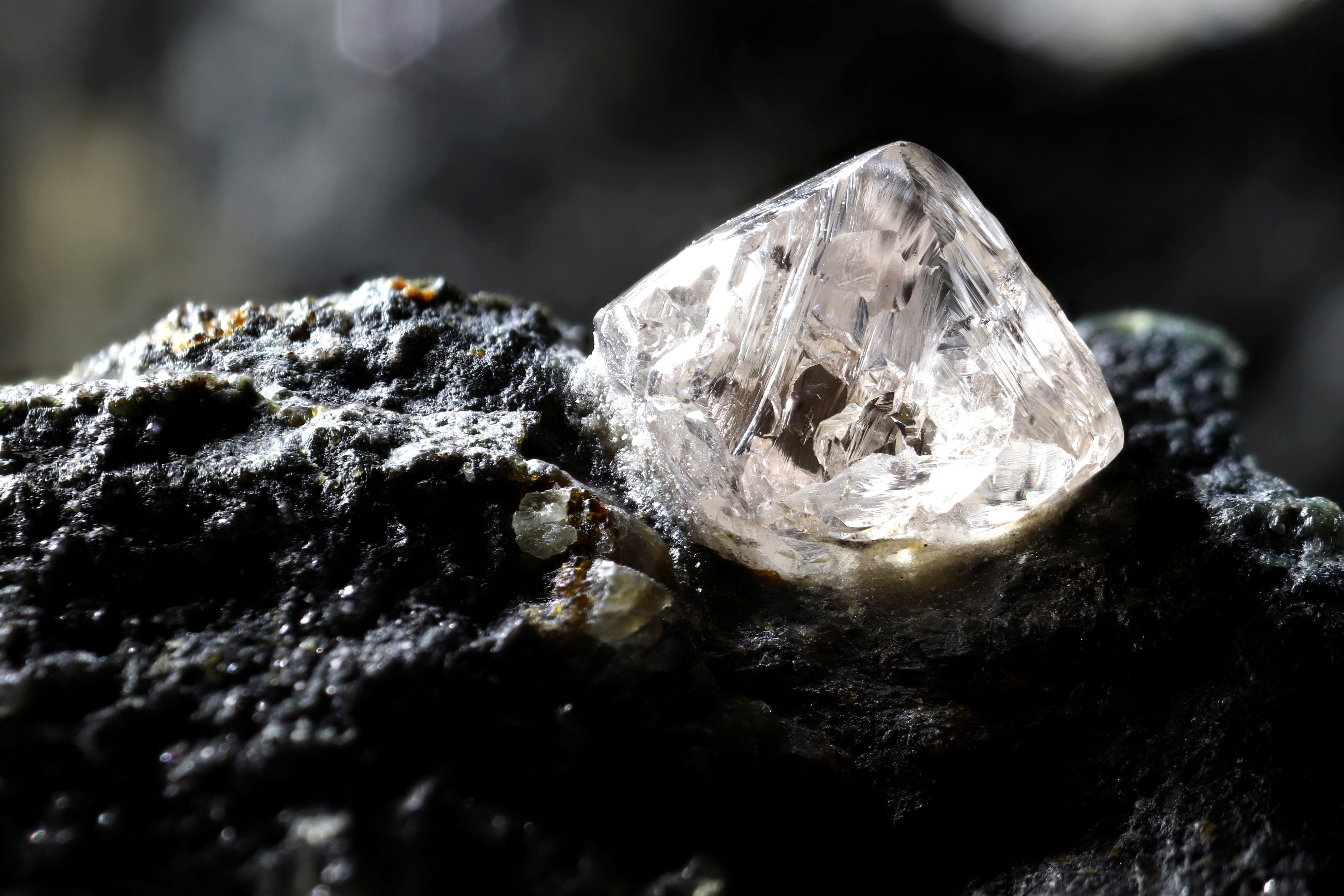 What Does a Raw Diamond Look Like?
Diamonds are one of our earth's most precious resources. For thousands of years, people have admired their unparalleled beauty and exquisite craftsmanship. But not all diamonds are cut. What happen...
Read more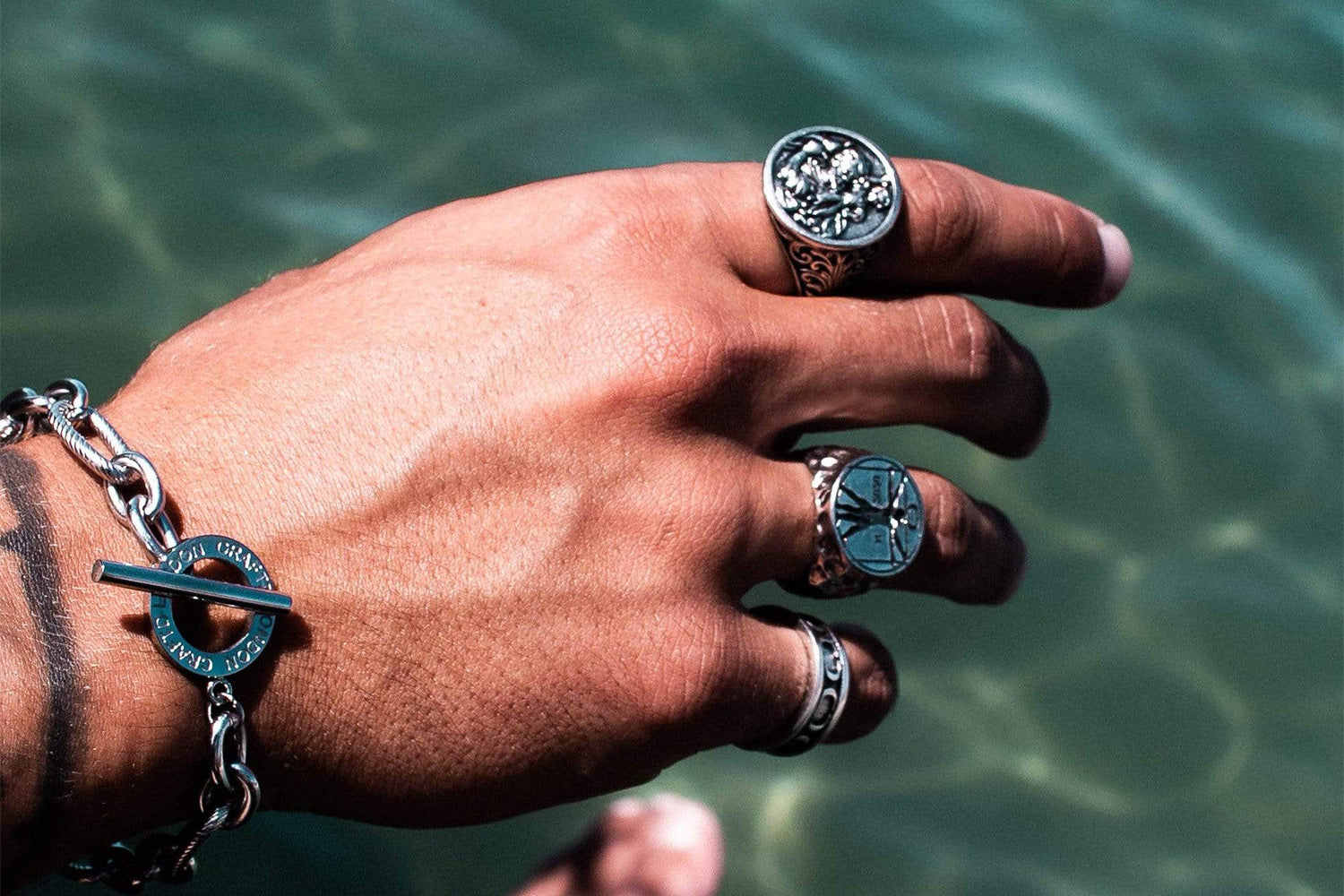 How To Tell If Jewelry Is Real Silver?
Your pieces of jewelry are more than just accessories. These elements help you express your style and personality; the materials they're made of matter. When you purchase a piece of jewelry in fait...
Read more