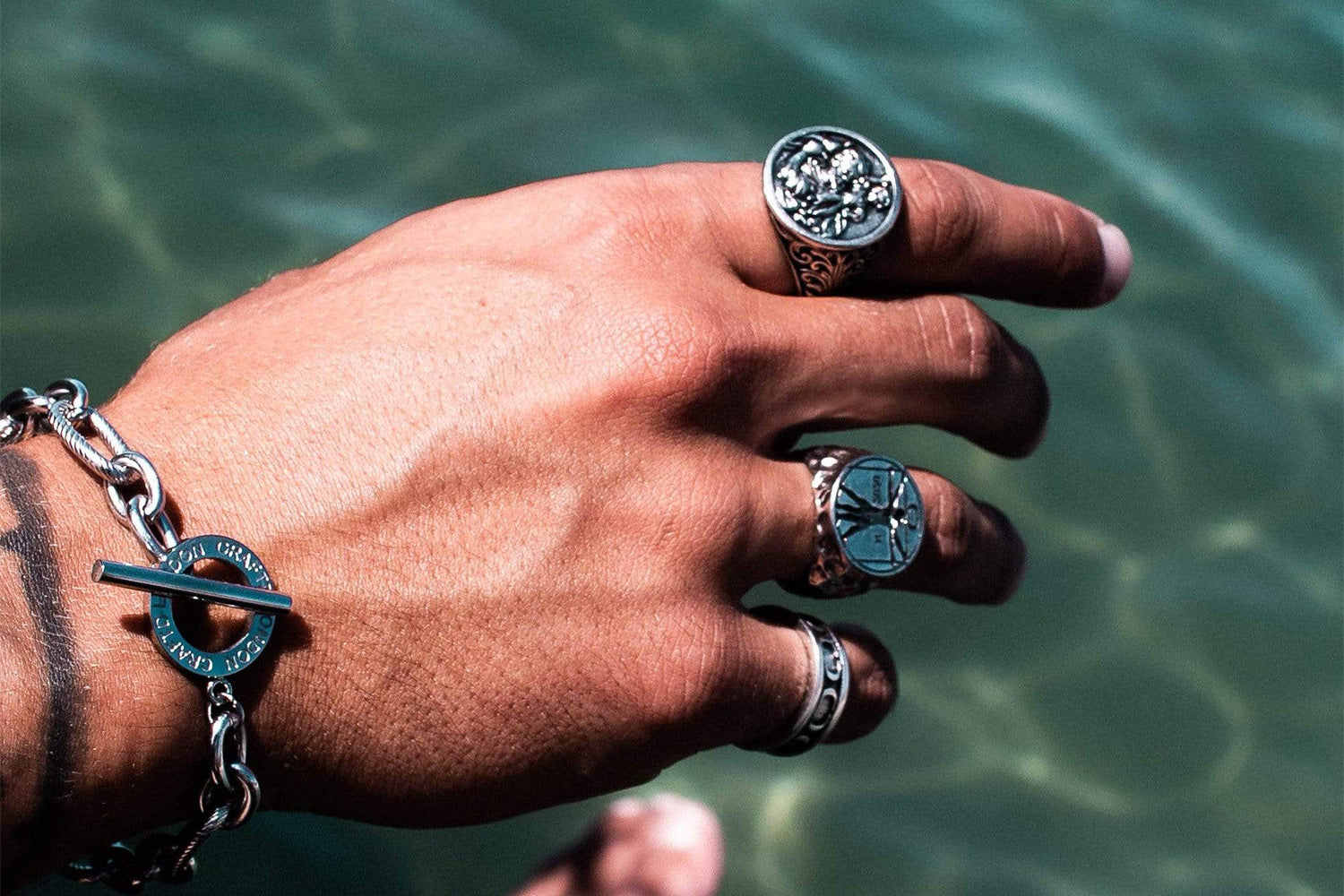 How To Tell If Jewelry Is Real Silver?
Your pieces of jewelry are more than just accessories. These elements help you express your style and personality; the materials they're made of matter.
When you purchase a piece of jewelry in faith, you want to feel confident in its quality. A silver chain or ring that begins to lose its color or turn your skin an unsightly color is more than unfortunate. Depending on how much you were looking forward to wearing this piece of jewelry, this kind of deterioration can feel disappointing.
If you're in the market for silver jewelry, understanding the material in your jewelry is paramount to feeling confident in your skin and your jewelry. Do you want to know how to tell if your chains, bracelets, and other jewelry are real silver?
Let's talk about how to distinguish authentic silver jewelry from look-alike pieces. Then, we'll discuss which silver jewelry pieces stand apart from the rest. 
Ways To Tell Your Silver is Real
If you have silver jewelry, you might want to know a few options you have for distinguishing the value of your pieces. On the other hand, you might be on the lookout for silver jewelry, and you're wondering how you can select the silver chains, pendants, earrings, and bracelets that will last the longest without tarnishing.
Let's examine the top ways you can tell if silver is real. 
It Leaves Behind a Black Residue When Cleaned 
One way you can tell if a piece of silver jewelry is authentic is by rubbing it with a cloth. For this testing method, you can pretend that you're polishing the piece of jewelry. If it begins to leave a black residue on your cloth, you'll know the jewelry is authentic silver. If it retains its color without transferring, the piece of jewelry may contain a different metal.
It Contains a Hallmark 
Most valuable pieces of jewelry contain a watermark. This watermark acts as an official seal to help you tell fake pieces from authentic jewelry. When it comes to silver jewelry, you'll find that pieces have a "925" etched somewhere on the jewelry.
When you find this mark, you can be sure the silver is real. If this hallmark is absent, your jewelry may still be valuable, but you may need to have someone appraise it to know for sure. 
It's Not Magnetic 
The last popular way to tell authentic silver from alternatives is to use a magnet. If the piece of jewelry is attracted to the magnet, the piece of jewelry is likely not pure silver. Even though it's not pure silver, it may still be another quality metal that can perform well. 
What's the Best Silver Metal? 
Now that you know a bit about how to distinguish real silver from other metals, you might be wondering if real silver is the best metal for your jewelry. Sure, it may be the most valuable. But which material is the best for keeping your jewelry looking incredible with every wear?
Truthfully, real silver is wonderful for its purity and value. However, when you're searching for a silver metal that looks incredible through any experience, premium stainless steel is the ideal choice.
At CRAFTD, we use premium 316L stainless steel for your silver-colored jewelry. You can be confident in the way your silver jewelry holds up through anything.
How CRAFTD Jewelry Stands Apart From Other Jewelry 
What makes CRAFTD jewelry so dependable? First, we use high-quality materials. Our jewelry contains 18-karat plated gold with premium 316L stainless steel, giving every piece a fantastic foundation. Next, we treat each piece with a waterproof, heat-proof, sweat-proof finish so that it can withstand any activity. 
There you have it: Your CRAFTD jewelry doesn't only look stellar, but it's reliable, too. Wear your favorite silver CRAFTD jewelry with your loungewear or hiking gear; it will hold its value and look incredible through anything. 
Nine Silver Pieces of CRAFTD Jewelry You Can Incorporate 
Now that you've learned a bit about silver's authentication and the metals that make for high-quality everyday jewelry, you may be looking to add a few silver-colored pieces to your collection. 
You might be the kind of person who prefers to buy jewelry in one primary color. If so, you can buy several silver pieces at once to bulk up your collection with silver pieces you can wear with your typical outfits.
Here are nine CRAFTD pieces to give you some inspiration:
1. The CRAFTD St. Christopher Ring 
Sometimes, jewelry is more than an accessory. Your chains, rings, and other jewelry elements can express pieces of who you are. For example, if you're someone who likes to think about spirituality and religion, you might imagine that there's a higher power watching over you throughout your journey.
If that's true for you, you may enjoy wearing our CRAFTD St. Christopher ring. It looks terrific in a silver color, but it's a fantastic piece to have on hand if you prefer gold, too. 
2. The CRAFTD Iced Tennis Chain 
Adding ice to your jewelry is a pro move. If you ever feel you need to add some excitement to your usual chain and necklace collection, adding in icy jewelry can help give your collection some new life.
When you're ready to try new things, our CRAFTD Tennis chain is waiting for you. In stainless steel, this necklace is an all-star piece of jewelry to keep around. Layer it on top of a suit for a special occasion, or you can pair it with your street style on a night out to make an entrance. 
3. The CRAFTD Dagger Earring
Adding a lone earring to your look is one way to spice up your style. If you're the type of person who enjoys wearing jewelry of all one color, adding a silver-colored CRAFTD Dagger earring is an epic choice.
It's fierce and bold yet slim and molds to any look seamlessly. This piece is perfect for days when you want to show off your wild side while expressing a more subtle charm. 
4. The CRAFTD Snake Bracelet 
Sometimes a low-key piece of jewelry is in order. If you're searching for silver essentials, our CRAFTD Snake bracelet is a perfect choice. In premium 316L stainless steel, our snake bracelet is one to add to your everyday rotation.
Its smooth links make for an effortlessly-cool appearance. This piece is fluid and charming, making it ideal to throw on with any daytime or evening wear. 
5. The CRAFTD Rose Pendant 
Who said flowers aren't masculine? When you want to get in touch with more beauty in your style, our CRAFTD Rose pendant gives you an opportunity. This symbol has long been known as a picture of eternal devotion. When you want to remember your long-lasting commitment to yourself or someone else, this pendant is a terrific piece to have available to wear. 
6. The CRAFTD Connell Chain
You can never have too many essentials. When you want an easy, slim chain you can wear with anything, the CRAFTD Connell chain is the perfect choice. Wear it alone or pair it with thicker chains for a layered look. 
7. The CRAFTD Compass Pendant
Life is full of choices. When it comes time to select a path for yourself, having faith in your motivation and sense of direction is crucial. You can remember this inner passion with our CRAFTD Compass pendant. In stainless steel, you can wear this durable necklace every day for a reminder of your unique journey. 
8. The CRAFTD Cuban Chain 
Sometimes, your essential pieces should be a bit more noticeable. When you're searching for jewelry that looks great while maintaining a medium weight, our CRAFTD Cuban chain is an option to consider. This piece is ideal for layering with slim chains. Slip it on with coordinating jewelry for a high-caliber appearance. 
9. The CRAFTD Antique Ring
Are you the kind of person who enjoys antique styles? If so, you might enjoy our CRAFTD Antique ring. This piece features floral design work on the sides with a stunning black oval face to finish this band's luxury appearance. 
Feel Confident in Your CRAFTD Stainless Steel 
When you're looking for silver jewelry, not all pieces are the same. You deserve silver jewelry that lasts throughout your life's occasions rather than losing its charm when you need them most.
Are you feeling ready for jewelry that enhances your appearance without losing its value? If so,  check out our silver collection at CRAFTD. You deserve to wear your favorite silver pieces and enjoy them without ever needing to worry.
Sources:
silver | Facts, Properties, & Uses | Britannica
3 Quick Ways to Help Tell Real Silver from "Fake" Silver | Open Currency
How to tell if something is silver without markings | How To Tell If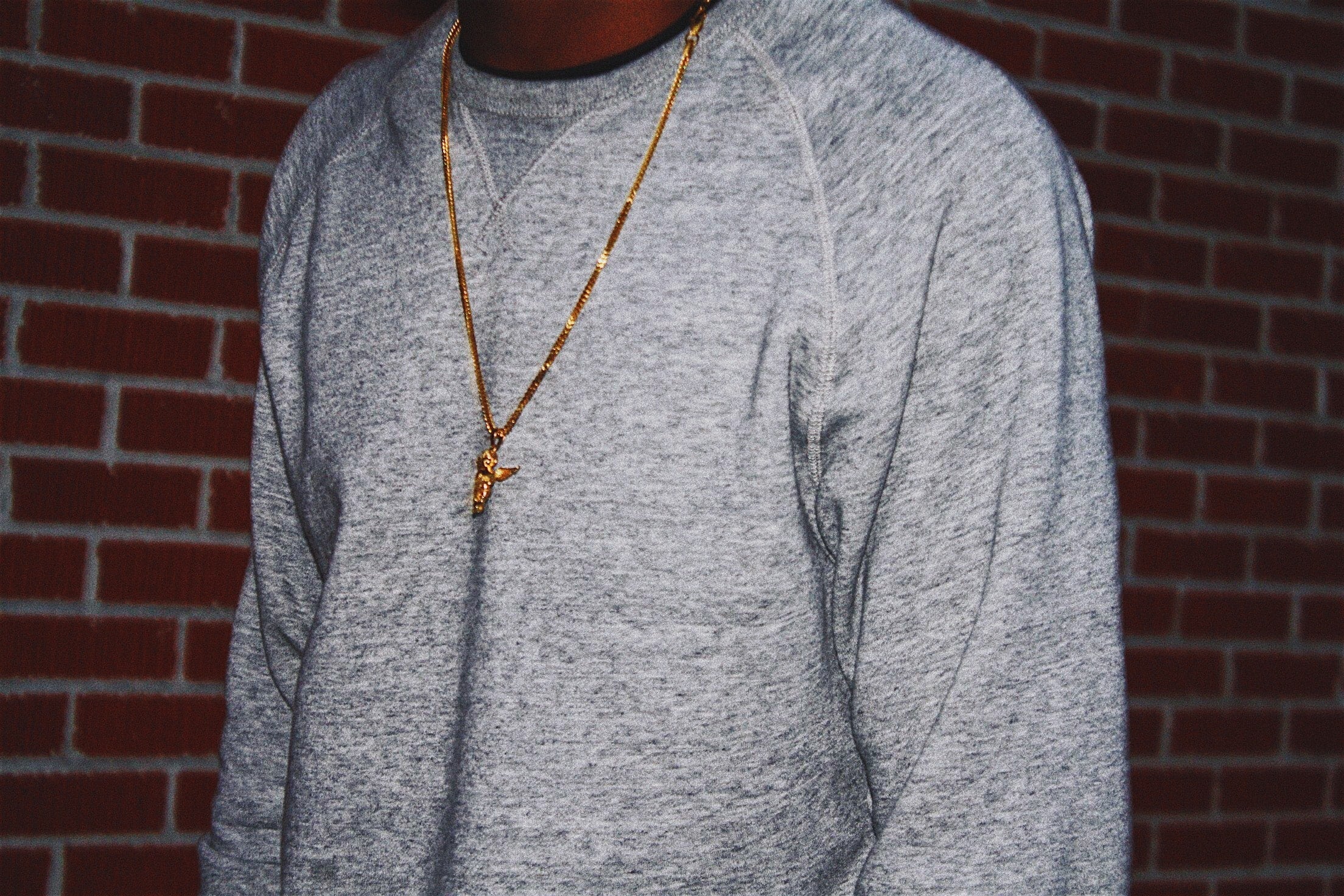 What's the Best Way To Store Necklaces?
It's probably not news to you that taking care of jewelry helps it look its best. Still, it's a topic worth discussing when you're focusing on building out your collection with new pieces.  Perhaps...
Read more