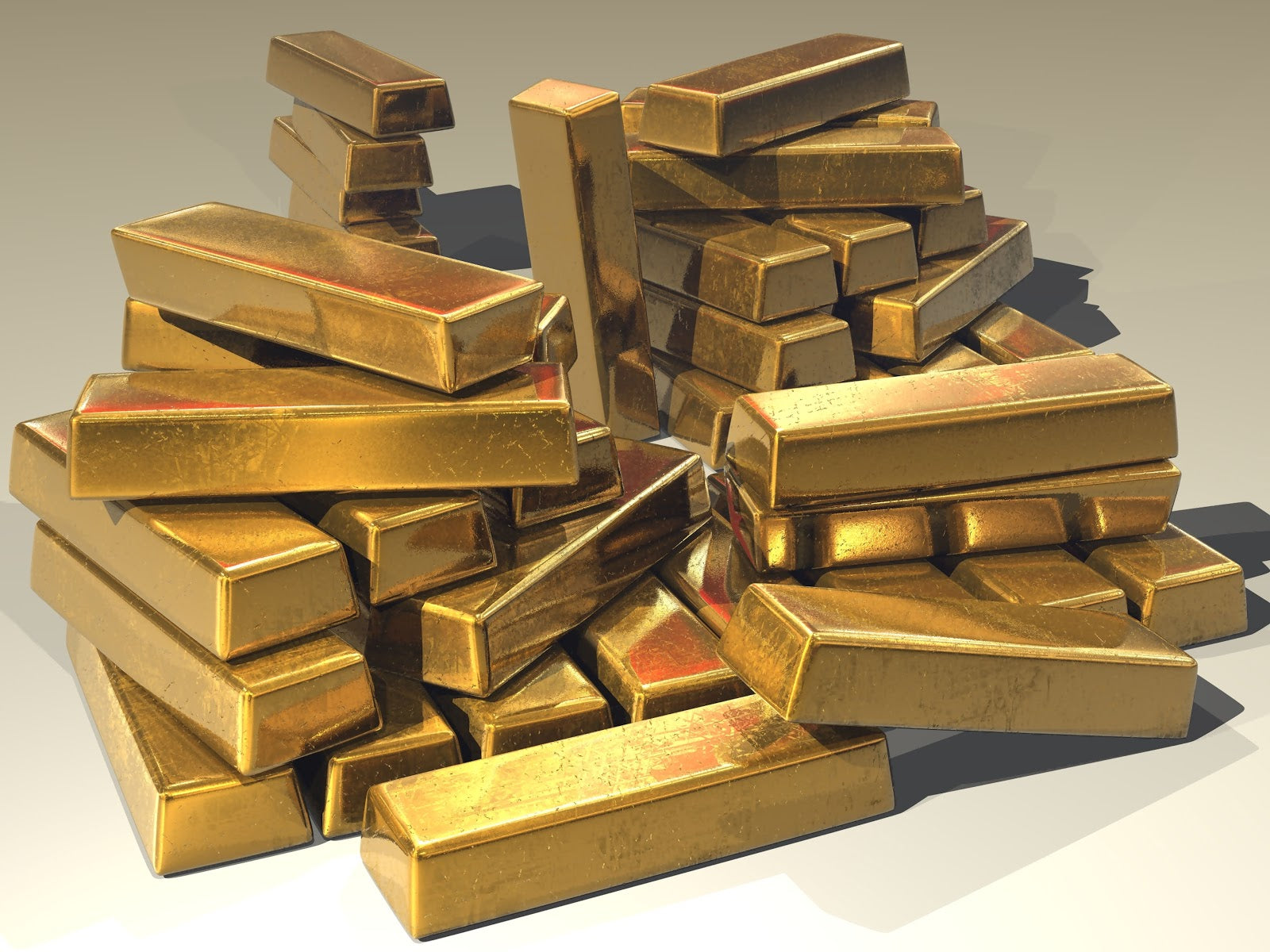 What Does Gold-Filled Mean?
Your brother's birthday is coming up, and you want to buy him the perfect statement ring to celebrate. You know he prefers gold jewelry to silver, but you still have a few questions. Perhaps you're wondering, 'Should I choose 14 Karat gold or 18 Karat gold?' You might be asking, 'Should I buy gold-filled jewelry, or is gold-plated enough?' 
If you're not an expert jeweler, it's perfectly reasonable to have these questions. At the end of the day, you want to buy a piece of jewelry for your brother that's as high-quality as he is. If you have a budget in mind, you may be tempted to buy gold-plated jewelry that appears to be high quality but starts to become discolored in a few days. Knowing what makes gold-plated jewelry high-quality can help you choose the best statement ring or necklace. 
All About Gold-Plated Jewelry 
Is gold-plated jewelry worth your time and money? Yes, as long as you're choosing the right products. Gold makes up around 0.05% of a gold-plated piece's total weight, which means that you won't be paying the big bucks for a solid gold piece. However, that doesn't mean that a gold-plated product will be bad—while cheap plated jewelry might tarnish, flake, or even change color, a gold-plated piece from a reputable retailer will give you all the benefits of solid gold without the hefty price tag.
Gold plating can occur through mechanical plating, electroplating, and a few other methods. Essentially, a gold-plated piece is made of brass, steel, or copper at its core. Once those base metals have been cleaned and shaped, a nickel buffer layer is added to the ring. Next, this piece goes into a gold-plating tank through mechanical plating or electroplating, where it is then covered in a layer of gold.
All About Gold-Filled Jewelry 
The main distinction between a gold-filled piece and a gold-plated piece of jewelry is that gold-filled jewelry will contain slightly more gold. It is made up of a core base metal and a thicker layer of gold that is pressure-bonded to the base. If a piece of jewelry claims to be gold-filled, it legally must contain at least a five percent weight of gold that is 10 Karats or higher. 
That said, gold-filled jewelry is going to cost significantly more than gold-plated, and if you're comparing it to quality 18K plated jewelry, you're not even getting any additional benefits.
How to Choose Gold Jewelry that Lasts 
While you're searching for the perfect jewelry for yourself or a gift for a loved one, you'll want to buy only the best. There are so many pieces of gold jewelry online that may lure you in with high-quality pictures, yet only state that they're gold-plated in the fine print. These pieces will tarnish quickly and might break after a few wears. 
However, the right 18K gold-plated jewelry will be indistinguishable from solid gold, minus the much lower price tag. Here are a few things to keep in mind as you shop for high-quality gold jewelry.
Choose Something Heat-Proof 
Perhaps you spend all day in the sun doing honest work. You often find yourself needing to take off your rings so that they don't break as you work. You can avoid this by searching for jewelry that's heat-proof. Whether you typically wear your jewelry outdoors or leave it sitting on a window-sill in summer, you should have gold pieces that can handle the weather.
Select Waterproof Jewelry
Do you often find yourself forgetting to take off your jewelry before you shower? If you do this with cheap jewelry, it will quickly tarnish to reveal the base layer metal underneath. When you buy gold jewelry, ensure your piece is water-resistant. You won't have to worry when you realize you're still wearing your favorite chain in the bath. 
Go For Sweat-Resistance 
Even if you take your jewelry off before each shower, a low-quality piece may still react to the natural moisture your body produces throughout the day. If you sweat easily, a cheap ring or necklace may lose its gold color quickly and start to turn your skin green. You deserve tough jewelry that doesn't lose its value with regular exposure to the elements. Go for sweat-resistant rings, bracelets, and chains.
Avoid Pieces That Will Discolor Over Time
That $4.99 signet ring may look like a steal in the pictures online. If you're buying jewelry for someone else, you might think you don't have to worry about how long the jewelry in question will last. Instead of buying low-quality jewelry that will lose its gold color quickly, search for pieces that will resist discoloration. Your gift will last much longer.
Choose Jewelry That Won't Tarnish 
One of the more visible signs of cheap jewelry is tarnishing. Maybe you've experienced this before. The gold piece you were so excited to buy looked terrific the first few times you wore it. Then, the gold started to tarnish and look dull. If you want gold jewelry that retains its shine even after years of wear, try to find a gold-plated piece that is resistant to tarnishing.
Where to Find Quality Gold Jewelry 
Now you're familiar with a few of the warning signs for cheap jewelry. After distinguishing between the two types, we hope it's clear that a quality gold-plated piece of jewelry is going to be your best option. Are you wondering where to find high-quality gold-plated jewelry that won't break your bank? Our jewelry at CRAFTD combines affordability with high-quality materials and premium design. 
Seven Pieces of CRAFTD Gold Jewelry You Need 
Our pieces are made to last. Whether you're still shopping for the perfect signet ring to give your brother or searching for your own gold jewelry, you can have faith in the CRAFTD brand. We use 18 Karat gold in all of our gold pieces, so you'll always receive a quality piece from us. To get familiar with what we offer, let's explore seven essential pieces of gold jewelry you'll love.
1. A Cuban Chain 
Do you want to make a statement with your jewelry? You don't have to wear minimalist pieces if they aren't your style. You can announce yourself to the word with a bold Cuban Chain in 18K gold. It's an indispensable piece you can wear with a graphic tee shirt or a pullover. Be prepared to receive compliments.
2. A Signet Ring 
Your confidence is the only seal of approval you need to live your life. Try adding a gold Signet Ring to your everyday jewelry for a classic, luxurious feel. Our Signet Ring features an inset round face lined with a thick raised border. It's a strong, uncomplicated piece you can start wearing as a part of your trademark look. You can wear it alone or pair it with another ring for an edgier feel.
3. A Compass Earrings 
We all get a little bit lost sometimes. Who knows the way home better than you? Our Compass Stud Earrings display finely-engraved details in 18 Karat gold. You can wear them alone or pair them with dangling earrings if you have a second piercing. They're a reminder to you and the world that you're finding the way on your journey.
4. A Crucifix Pendant Necklace 
Perhaps you want to represent your faith in the jewelry you wear. Our Crucifix Pendant Necklace provides a medium for you to share your faith and your style with the world. Even if you're not religious, this crucifix symbolizes passion and leadership. Wear it in gold for a statement piece that won't chip or tarnish over time. 
6. A Lanura Ring
Do you like the vibe of a signet ring but prefer more geometric shapes in your jewelry? Try out our Lanura 2.0 ring in stunning 18 karat gold. It features a large square face with an indented square frame for an exciting yet simple look. This heavyweight band is tough and resistant to heat and sweat. Dare to wear this bold ring with self-confidence. 
7. A Rope Bracelet
Don't you love rope chains? Their multi-twisted pattern creates an almost mesmerizing design. Perhaps you have enough chains already, and you want to start incorporating more bracelets into your wardrobe. Our Rope Bracelet is the perfect gold accessory if you like jewelry that's unique but understated. You can wear it to your office party or with your loungewear at home for a stylish, comfortable look.
8. A Wheat Chain 
Are you just getting into wearing jewelry? You might be intimidated by bolder styles and prefer to try simpler pieces. Our Wheat Chain in gold is a terrific place to start if you want to add some flair to your everyday streetwear or evening attire. It's an excellent essential piece that can upgrade your look in a subtle, tasteful way.
To Sum it Up 
We know you want to find the best quality gold jewelry for the best price. Please don't settle for cheap pieces that will lose their value in a few wears. You can have affordable gold-plated jewelry that looks incredible and elevates your style. When you choose CRAFTD gold jewelry, you'll receive pieces that last years and hold their value.
Sources:
Gold & Silver Jewelry | FTC Consumer Information 
13 Things You Need to Know About Gold Plating | Jewelry Shopping Guide
What is the Difference Between Gold Filled and Gold Plated Jewelry? | Flux Magazine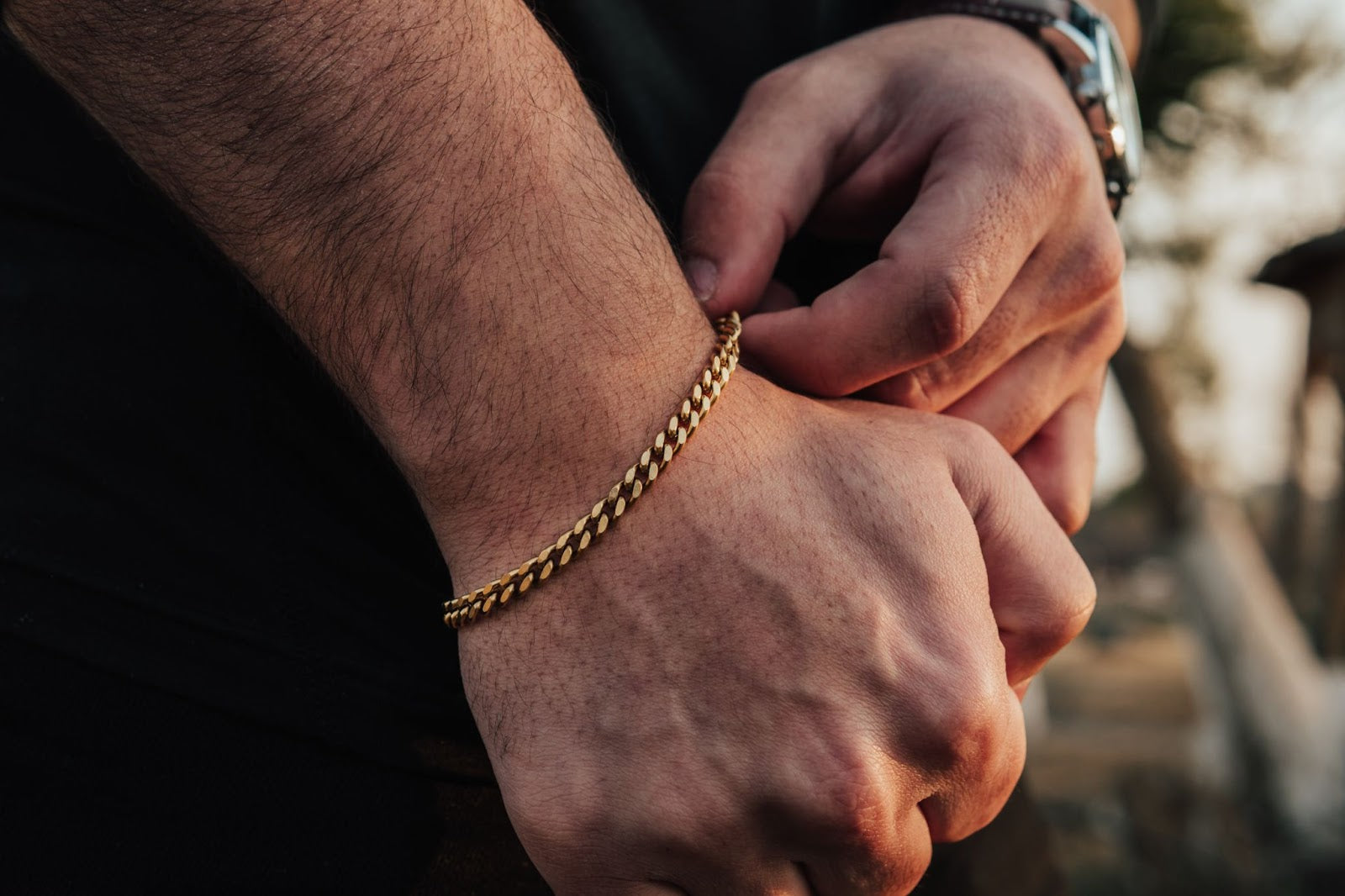 What Jewelry Styles Are Most Popular
We can all think back to fashion trends of the past that we whole-heartedly adopted. Chunky plastic costume jewelry, gel-spiked hair, and carpenter jeans all sounded like good ideas at the time. As...
Read more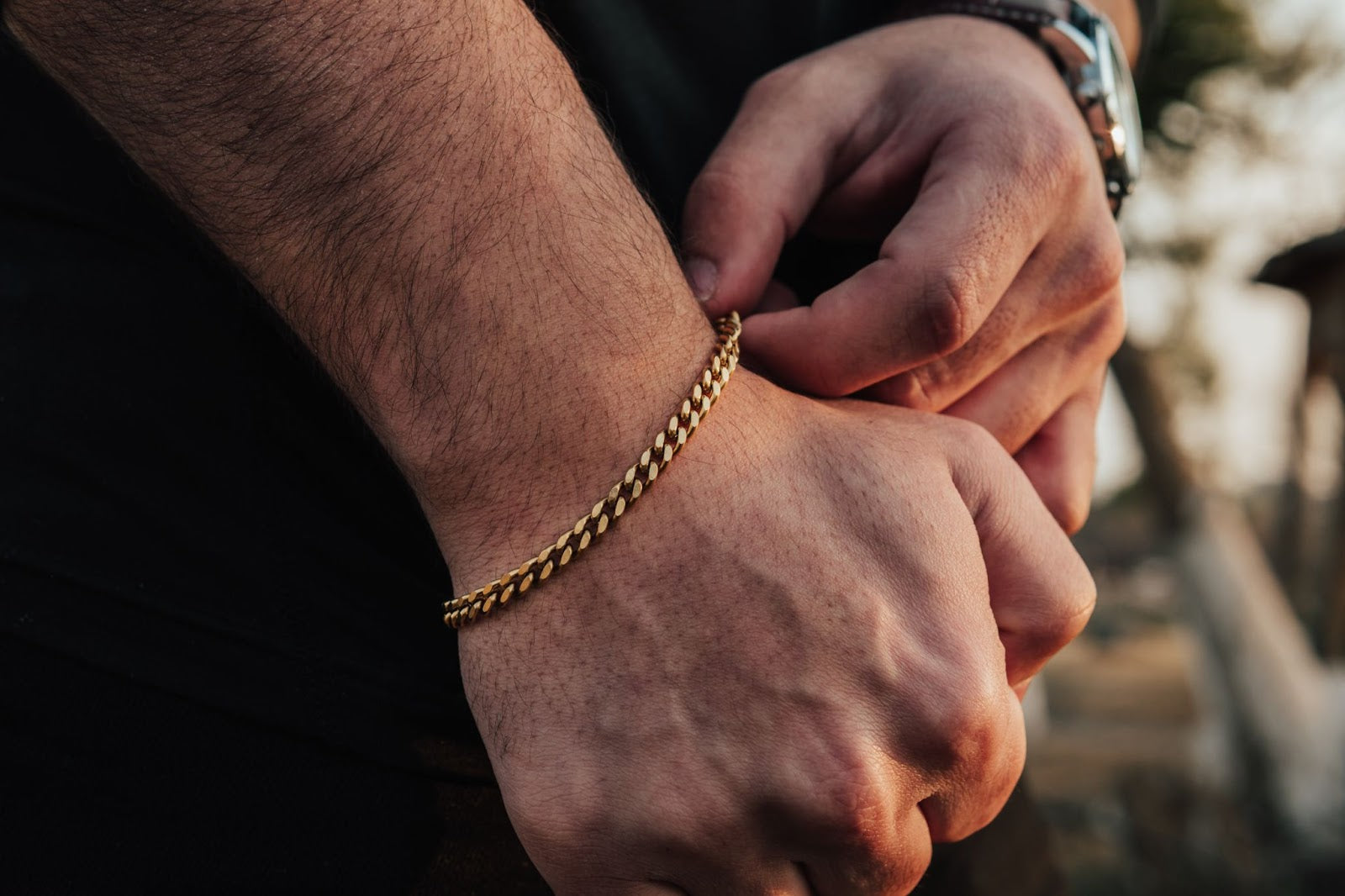 What Jewelry Styles Are Most Popular
We can all think back to fashion trends of the past that we whole-heartedly adopted. Chunky plastic costume jewelry, gel-spiked hair, and carpenter jeans all sounded like good ideas at the time. As...
Read more