How Much Are Pearls Worth?
You probably learned as a child about the rare production of pearls by oysters. Like any natural resource, these precious stones are valuable because of their rarity and beauty. But how can you tell if a string of pearls is worth anything? And how much should you expect to spend if you want to join the celebrity trend of pearl necklaces? 
Let's check out a few ways to test a pearl's worth. Then, we'll look at the icons taking part in the modern string of pearls trend and explore other men's jewelry pieces you'll love.   
The Essential Guideline for Buying Pearls: Choose Authentic
You might have noticed that pearls are on the rise as a trend for men's jewelry. If you want to join in on this trend, you'll want to purchase pearl jewelry that doesn't deteriorate quickly. For long-lasting jewelry, pick real pearls. They may cost just a bit more, but their uniqueness and endurance make it a worthy investment. 
Natural Pearls vs. Fake Pearls 
Perhaps you've already got a string of pearls lying around from a family heirloom. Some rare pearl necklaces can be worth millions, while fake strands might be worth only a few bucks.
Let's look at ways to determine the difference between authentic pearls and their counterfeit alternatives. 
Real and Cultured Pearls
Did you know that a majority of pearls in pearl jewelry today are cultured? Cultured pearls grow on a farm in mass quantities. They are still organic and organically developed.
However, farmers may aid in the natural process by putting a little shell into an oyster, eventually growing into a pearl. The oyster responds to the inserted shell by covering it in a milky, iridescent coating layer after layer until a pearl forms. Though these pearls are still organic, cultured pearls vary widely in quality.
Let's look at how to test for an authentic pearl versus an inauthentic counterpart. 
How To Test for a Real Pearl 
X-Ray Them for Authenticity 
If you suspect that your family heirloom pearl jewelry might be valuable, you may want to have someone confirm that for you. One way to discern a pearl's value is to pay a professional to evaluate its worth.
An experienced gemologist can use an x-ray to see inside the pearl. Through this, they can observe the variations in density, infer the formation of the layers of nacre. It's an expensive option, but it may be worth it, depending on the value of your heirloom. 
Test Them With Your Teeth 
Another way to test a pearl's nature is by testing it with your teeth. To try this method, rub it gently against the surface of your tooth. A natural pearl will feel gritty, whereas a simulated or fake pearl will feel smooth. 
Use Sunlight To Reveal their Nature
If you have a string of pearls, this test will be especially relevant. Genuine pearls will differ slightly in iridescence when you view them under sunlight or bright indoor lighting.
When you hold your string of pearls to sunlight, observe whether they look similar or if they differ slightly in hues. If they vary in their pearlescence, they may be worth much more than a fake strand. 
Magnification Can Help Determine a Pearl's Value 
A jewelry loupe can determine the value of many precious stones. When a professional gemologist uses this magnification tool to view the imperfections and unique details of a pearl, they'll be able to see just how real it is. It's a sure way to know whether pearl jewelry is worth a fortune.
Are Pearls In? 
Why are we talking about pearls? You might be wondering what this kind of jewelry has to do with your style, especially if you partake more in men's fashion trends. What used to be a staple jewelry piece for women in the 1950s has become a new trend in men's jewelry in recent years. Celebrities and influencers are making this piece part of their red-carpet looks and street style alike. 
Here are a few men who are making waves with pearl accessories:
Jaden Smith:

His dad had the title "Fresh Prince of Bel-Air," and the apple doesn't fall far from the tree. Jaden Smith is one of the modern male's premiere icons for experimental, cutting-edge choices in apparel and jewelry. On more than one occasion, this multi-talented figure has worn pearls with confidence. 

Harry Styles:

Harry has undoubtedly influenced the modern pop music scene with his freshman and sophomore albums. He's also well-known for his breakthrough sense of style, which has included pearls on multiple occasions. 

Nick Jonas:

He's not just a boyband teen heartthrob anymore; this solo artist has found an individual style that's all his own in recent years. In one recent Grammy performance with his brothers, the star showed off a subtle string of pearls with his suit.

A$AP Rocky:

Whether it's to the grammy awards or energetic performances, A$AP Rocky is one of the many men's fashion leaders who has made pearls part of his distinctive looks. 
Other Men's Jewelry Trends To Pair with Pearl Jewelry 
Where do you fit into all this? Perhaps you've been considering jumping into the pearl trend. If so, here are a few all-star pieces of jewelry you can combine with pearls to add timeless elements to this trend. 
Classic Layered Chains 
You can't go wrong with a few timeless chains paired together.
Here are our top suggestions for this look:
Cuban Chains:

These CRAFTD chains

are time-tested and well-loved. They go with absolutely anything. Wear them to add texture to your pearl ensemble, or choose to sport one alone for an everyday look.

Figaro Chains:

This kind of chain features a distinctive pattern. Add

our CRAFTD Figaro Chain

to a layered pearl look for added individuality on a weekend trip. When you get back to the office on Monday, you can wear this piece to upgrade your usual professional attire.

Connell Chains:

You don't always have to go bold; adding subtle elements to a layered look creates dimension and variety.

Our Connell Chain

is the perfect low-key addition to a multi-layered chain and pearl necklace combination.
Pendant Necklaces 
If you want to add even more personality to your pearls, consider adding a pendant with them. With multiple unique design options, our pendant necklaces are ideal for self-expression.
North Star Pendant:

Who's guiding you?

Our North Star Pendant

is a killer piece you can wear as a reminder that there's always a purpose for your life. It looks terrific in premium 316L stainless steel or 18-karat plated gold. 

St. Michael Pendant:

Our St. Michael Pendant

not only looks stunning but it's got a solid meaning behind it, as well. It draws inspiration from the Archangel Michael, representing leadership and a strong inner compass. You can add it to pearls or wear it with your favorite chains.

Happiness Pendant:

What does happiness mean to you?

Our Happiness Pendant

features the Chinese word for "Happiness" next to a target. It's a perfect reminder to keep your focus on the things that support your well-being and growth.
Statement Rings 
You can complement your pearl jewelry in more than one way. In addition to wearing stunning layered chains and pendant necklaces, you might consider trying out a statement ring. These can help round out your distinctive style.
Let's take a look at some of our favorite CRAFTD rings: 
Antique Ring:

This Antique Ring

draws inspiration from the past with its nostalgic elements. A heavy angled band displays our CRAFTD logo along the shank. The black oval face on this ring produces a sheen that contrasts the band's gold hue with excellence. 

St. Christopher Ring:

Are you a religious person? Whether you are or aren't, there's something to be said for believing in divine providence.

Our St. Christopher Ring

is a top-notch statement piece that can remind you of the positive force that's always looking out for you on your journey. 

Signet 2.0 Ring:

Perhaps you want to accent your pearl ensemble with a more classic, straightforward statement ring. You can try our

CRAFTD Signet 2.0 Ring

. The mid-weight band features a classic design with the perfect balance of modern and rugged. 
Last Pearls of Wisdom 
So far, we've discovered how to tell whether pearl jewelry is worth a little or a lot. If you're new to pearl jewelry, we hope you've also gained some confidence to incorporate this unique element into some of your looks.
Let's say you find out your pearl jewelry is worth quite a bit. Whether you pair them with classic layered chains or pendants that express your individuality, choosing CRAFTD jewelry ensures your jewelry ensemble looks great and lasts through every new trend you try.
Sources:
How to Tell Real and Fake Pearls Apart | Bellatory
Pearls: How to Spot the Real Deal | ABC News
Next question: How do oysters make pearls? | Natural History Museum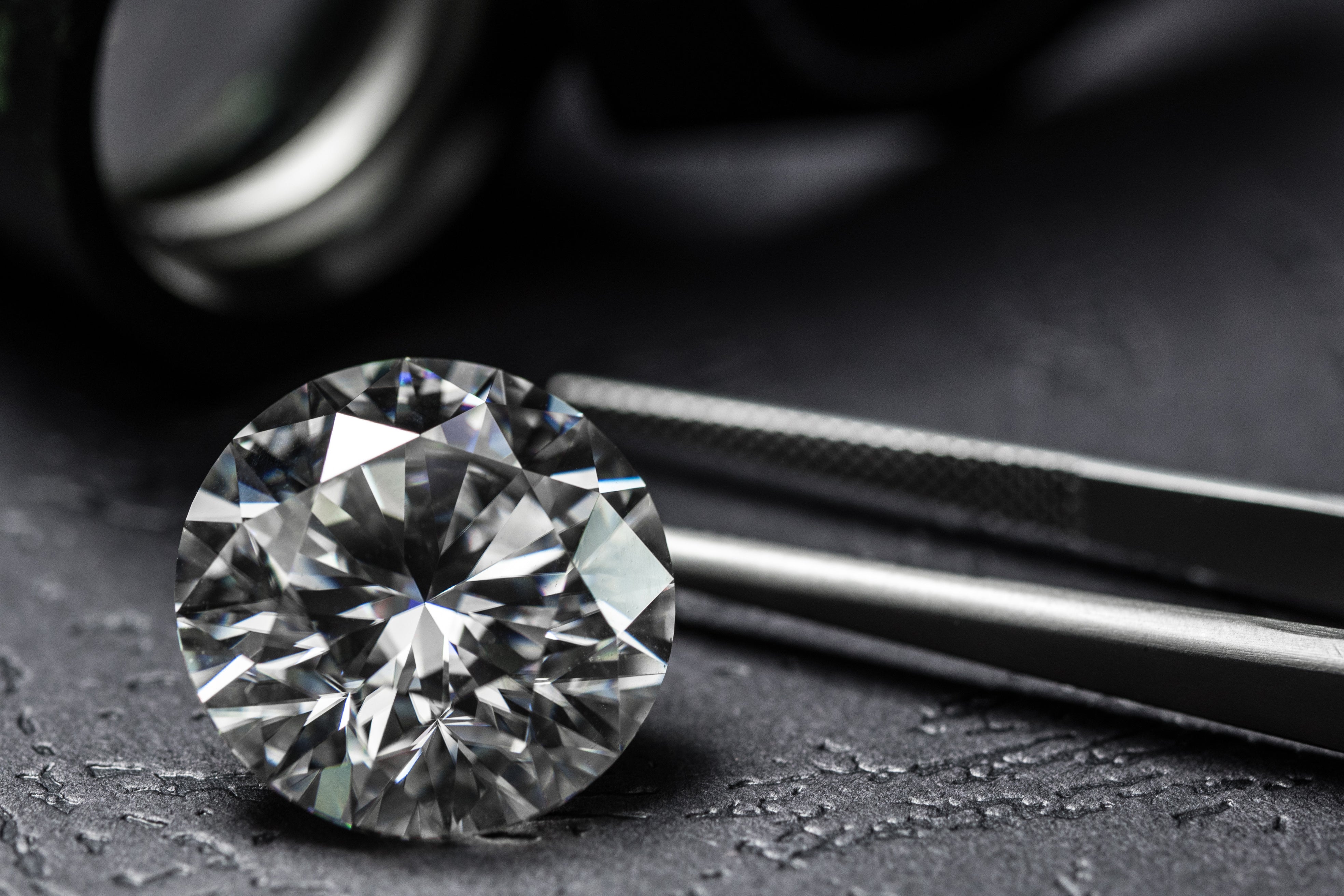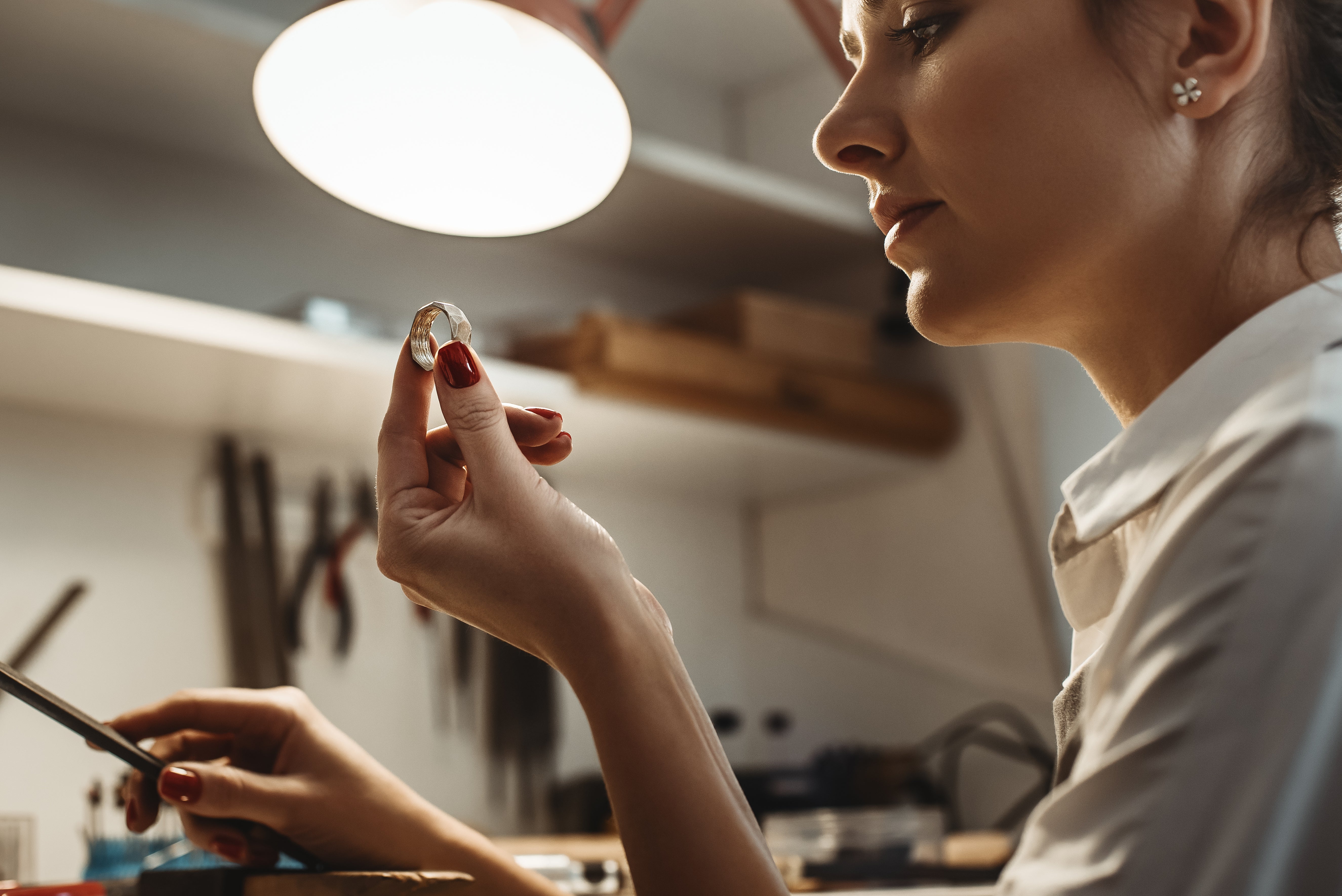 How Much Does it Cost To Resize a Ring?
Do you wear rings often? If so, you'll know how special it can feel to find a ring that fits you perfectly. You may also know how frustrating it can be to order a band you're excited about, only to...
Read more