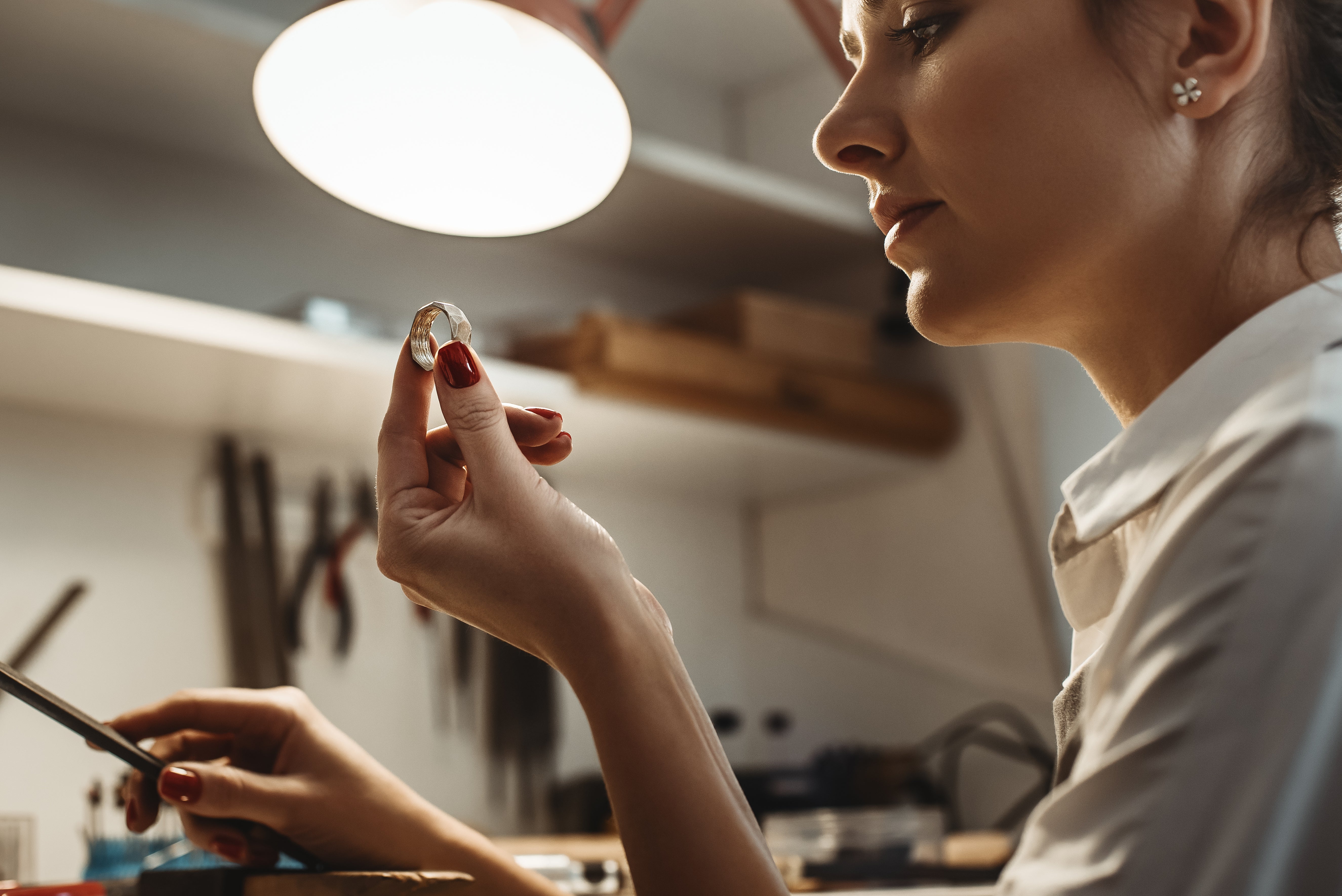 How Much Does it Cost To Resize a Ring?
Do you wear rings often? If so, you'll know how special it can feel to find a ring that fits you perfectly. You may also know how frustrating it can be to order a band you're excited about, only to realize it's too large or small to fit you well.
If you're in a situation where you're thinking of having your ring resized, you'll want to know the cost as well as helpful tips for ensuring you get a proper fit. Today, we'll talk about the reasons you may need to have your ring resized. Then, we'll examine the costs of this procedure and present a few trustworthy alternatives to get you hooked up with jewelry that's an ideal fit for you. 
How Can You Tell if You Need to Resize a Ring? 
First, it's necessary to go over some of the reasons you could wish to have your ring resized. It's generally easy to determine that a piece of jewelry you're wearing doesn't fit quite right. However, some people may be wearing the wrong sizes without even knowing.
Here are a few tell-tale signs that having your ring resized to fit your finger would better serve you:
It's Been Cutting Off Your Circulation 
Perhaps when you slip your bands on in the morning, you think that they fit you well. As you go about your day, you might notice your fingers feeling slightly uncomfortable. Maybe by the end of your day, your rings start to prohibit proper circulation, causing more discomfort. If your band is this tight, it's time to find a ring with a better fit. 
You Find Yourself Slipping it Off and On Often 
Are you a fidgeter? If you are, you might routinely slip your rings on and off during conversation or deep thought. Despite your natural tendencies, this habit might also be a sign. If your ring has a too-loose fit, you might slip it on and off more often. Next time you catch yourself in this habit, ask yourself if your band is tight enough or if you need to resize it. 
It's Leaving Marks in Your Skin 
Maybe you don't notice any discomfort throughout your day. However, if you're a busy person, there may be many physical stimuli that you routinely ignore as you go from one responsibility to the next. At the end of the day, when you take off your rings, see if they leave any marks on your skin. If they do, it may be time to resize your band for a more comfortable feel. 
It Falls Off Easily
You might think it's obvious, but if your rings are falling off, consider replacing them. Everyone has unique situations when it comes to jewelry. Maybe in your case, you continue to wear a ring that's too loose because it holds sentimental value. That's all the more reason to resize it to fit you correctly. When your ring fits your finger well, it's less likely to slip off, and it will be much more secure. 
You Find Yourself Adjusting It 
Perhaps your ring doesn't feel too loose. It's just loose enough so that you find yourself fidgeting with it throughout the day. Maybe it has a face that continually turns the wrong way. If your band isn't the proper size, you'll notice yourself constantly turning it back in the right direction. It's another sign that resizing is a good idea for you. 
You Have To Talk Yourself into Wearing it 
If you have a piece of jewelry that you have to talk yourself into wearing, it's probably not a great fit. You shouldn't have to feel uncomfortable or annoyed by your rings. Consider resizing ill-fitting rings so that you'll look forward to wearing them again. 
You Wear it on Your Biggest Finger Sometimes 
Did you inherit a ring that you planned to wear on your ring finger, but then you found out it was too large? To compensate, you might have started wearing this band on your middle finger or thumb. If you'd prefer to wear it on your ring finger, resizing could be a good option for you. 
Typical Ring Resizing Costs 
Now that we've talked about a few signs that you may want to resize your rings, you might be wondering how you can resize a ring of yours. When it comes to the cost of resizing, you can expect to pay anywhere from $20 to $150. Depending on your situation, you might choose to resize your ring or opt for replacing it with another band that suits you better. 
The Drawbacks to Ring Resizing 
If you choose to resize a ring you love, you should keep one thing in mind: not every metal is suitable for resizing. For example, tungsten, rose-gold, and titanium are all materials that are either difficult or impossible to meld to a smaller size. 
It's also worth noting that it's much easier to resize a ring that's too big than one that's too small. If your band is smaller than what is comfortable, you may want to pursue some of the following alternatives to get the most enjoyment from your jewelry.
What to Do if You Can't Resize Your Ring
1. Repurpose Your Band 
If your ring is too small, you might consider repurposing it to give it a new life. One way to do this is to make it into a pendant necklace. Add it onto a chain to wear this band in a fresh style. This idea may be especially fitting to you if your ring holds sentimental value.
2. Wear Another Ring Next to It 
If your ring is too big, but you don't want to pay to get it resized, you can try this. Wear a smaller ring in front of the band that's too large. The smaller one will keep it from falling off. By doing this, you may even discover you fancy this uniquely creative approach to wearing rings. 
3. Give it to a Friend 
Here's a selfless option you might choose upon realizing your ring isn't the best fit for you. Let's say you have a friend with similar taste in jewelry. If your ring doesn't fit you well, think about offering it to a friend to see if they might get any use out of it. It's one way to step into your higher self while helping your friend look fresh. 
The Best Option When You Can't Have Your Ring Resized 
Finally, there's one more thing you can do when you realize your rings don't fit. Instead of investing money into old rings, consider upgrading your bands to cutting-edge statement rings that will refresh your jewelry collection.
We'll help you get started. Let's check out five CRAFTD rings to replace those that no longer fit you.
The Choice Is Yours: Resize or Reinvent 
When you realize your ring no longer fits you, you'll find yourself at a crossroads. You can either choose to invest in your current jewelry and resize your rings to fit you correctly or decide to reinvent your collection with new bands.
There's no correct answer, but when you conclude that it's time to refresh your jewelry collection with new pieces, CRAFTD's got your back. 
Sources:
How Long Does It Take to Get a Ring Resized Before the Wedding? | Yeah Weddings
How to Resize an Engagement Ring | Brides
stainless steel | Definition, Composition, Types, & Facts | Britannica
You probably learned as a child about the rare production of pearls by oysters. Like any natural resource, these precious stones are valuable because of their rarity and beauty. But how can you tel...
Read more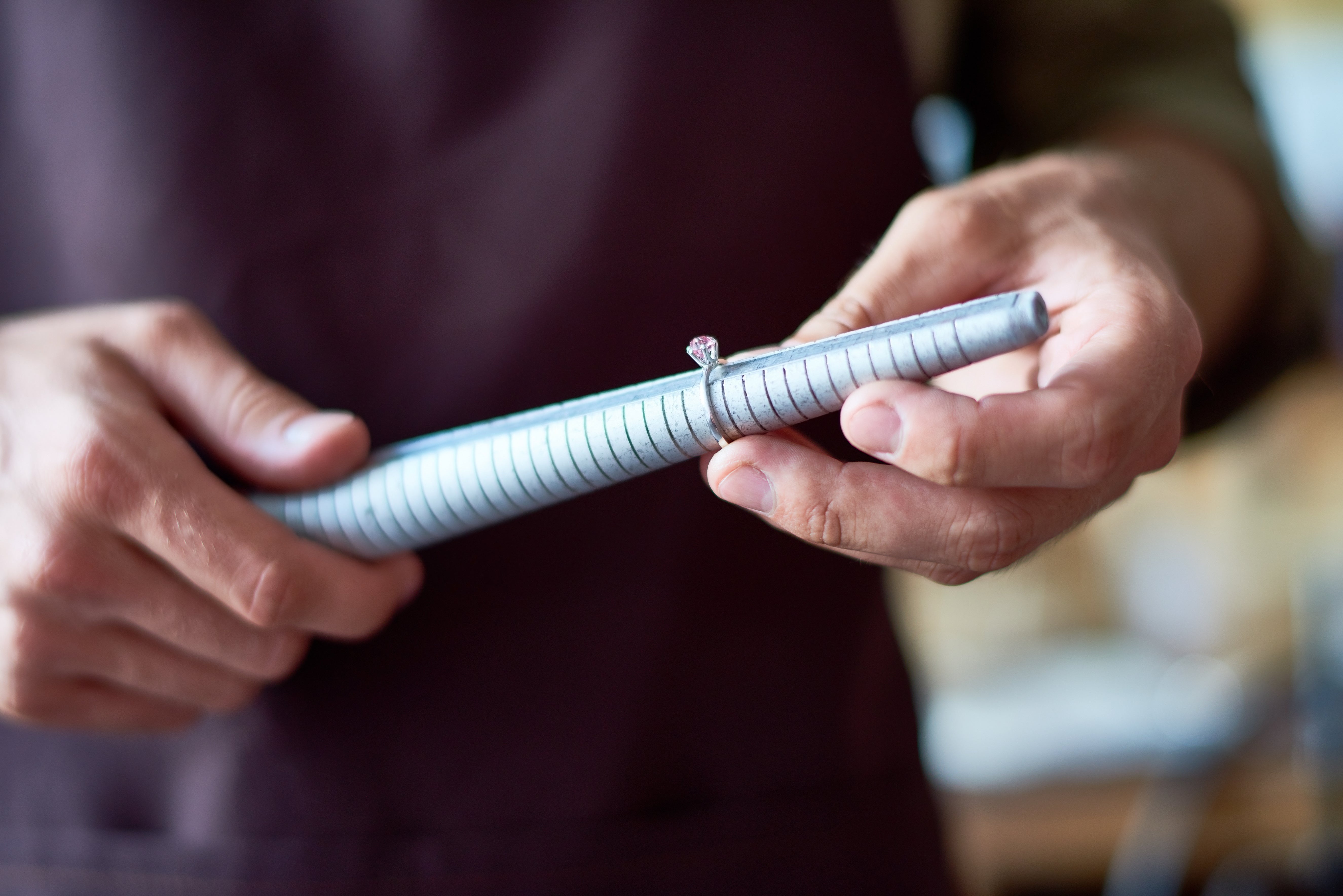 How To Determine Your Ring Size
Maybe you're the type of person who has had a trademark sense of style for the past decade. You found a few pieces of jewelry that work for you, and you don't typically stray from them.  It's aweso...
Read more