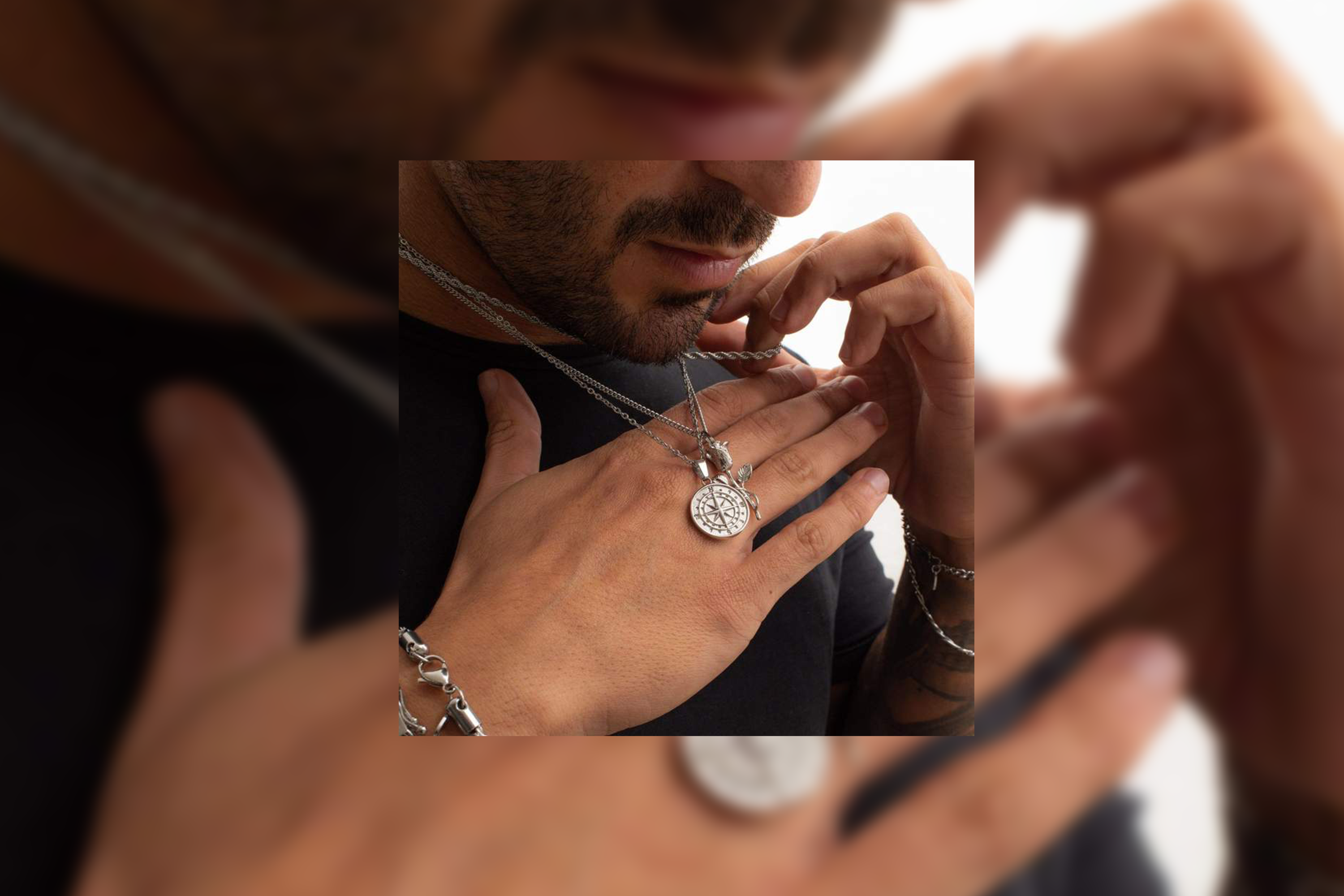 How To Clean Sterling Silver
You're probably used to getting compliments on your favorite silver jewelry. Each day, you pick out your earrings, rings, and chains with pride, knowing these pieces have become trademark parts of who you are. 
At first, you may not notice your sterling silver jewelry starting to dull. What can you do to get your jewelry game back on point when you see that it doesn't look its best? Let's get up-to-date on sterling silver's unique properties, and then we'll check out the three most foolproof ways to get it back to its typical shine.
What Makes Sterling Silver Unique? 
You're probably here because you own sterling silver jewelry. You might also have silverware or cookware that contains this metal. Interestingly, sterling silver is not pure silver – it's actually an alloy. This alloy comprises 92.5% silver and 7.5% other metals (like copper, zinc, or platinum.) 
You might like to know that sterling silver is softer than stainless steel, leaving it vulnerable to scratches and marks over time. We'll show you why that's important soon.
The Three Easiest Ways to Clean Sterling Silver
Now that we've looked at the properties of sterling silver, let's talk about how to make it shine. When your chains, rings, and pendants look tarnished or need a refresh, you don't have to visit a professional jeweler for cleaning.
Let's check out the three easiest ways to get sterling silver pieces looking incredible again.
1. Baking Soda Paste 
Do you have baking soda somewhere in your kitchen or bathroom? This is a household item for most, making it a quick fix for sterling silver jewelry cleaning. 
To try this method, mix one part water with two parts baking soda. As they combine, they should form a paste. You'll want to rub the paste onto your piece of jewelry with care, then rinse the paste and dry with a soft towel.
2. Vinegar and Baking Soda 
Here's a cleaning solution you can try while you watch your favorite film. In a container, mix one-half cup white vinegar with two tablespoons of baking soda. Dip your chains, bracelets, and other sterling silver jewelry into the solution and let all the pieces soak for two to three hours. After this step, you can rinse your jewelry and return each piece to normal wear. 
3. Lemon Juice and Olive Oil 
Next time you're baking a grilled lemon chicken for dinner, you can clean your sterling silver jewelry simultaneously. To try this method, use one-half cup of lemon juice and one teaspoon of olive oil to create a gentle cleaning solution.
Use a soft-bristle toothbrush or clean cloth to dip in the mixture. Then, rub your sterling silver jewelry, rinse it, and dry it with a soft cloth. 
Avoid Bleach and Chlorine 
There's something you should know while you attempt to return your sterling silver to a shiny state. Some might take matters into their own hands to use more harsh substances for cleaning jewelry. You should know that bleach and chlorine can stain your sterling silver, reducing its value. Try to stick with gentle cleaning solutions as you refresh your jewelry. 
Ways To Keep Your Jewelry from Getting Dirty
What if you could avoid tarnished or dull jewelry? A few preventative steps might enable you to enjoy your pieces for longer. Discover how you might be able to prevent your jewelry from becoming tarnished or dirty with manageable habits. 
Give Them a Home 
Are you the type of person who likes to live wildly? Perhaps you rarely use a planner, and the world knows you as a free spirit. In this case, you might find that you're less organized when it comes to placing your jewelry somewhere safe. 
Rather than putting your pieces in random pouches or duffle bag compartments, try to designate one clean, dry place where you can always place your sterling silver jewelry when it's not in use. Your future self may thank you.
Maintain Them Each Week
Here's another step you can take to ensure your pieces look great. You don't have to clean your jewelry every day, but setting aside time every one to two weeks can help you have fresh-looking pieces year-round. 
Replace Pieces That are Too Far Gone 
It's unfortunate, but sometimes you may find that your favorite pieces have accumulated too much dirt or have become tarnished beyond help. No one likes throwing away their once-loved chains and rings, but sometimes you don't have another option.
When you realize your jewelry has taken a turn for the worst, you don't have to go without silver accessories. Take this opportunity to replace your ruined pieces with high-quality stainless steel accessories. This kind of jewelry is harder and more durable, making it a perfect substitution for your old sterling silver jewelry.
Durable Stainless Steel Jewelry You Won't Have to Replace 
Where do you start when you realize your favorite everyday pieces have become tarnished? You make new favorites. When selecting new jewelry, you have the opportunity to choose pieces that will endure, so don't go for low-quality materials.
Check out some high-quality stainless steel options that can become your new favorites and last a lifetime.
The CRAFTD Compass Pendant 
Do you wear pendants regularly? If you've been wearing chains for a while, you might consider branching out and including pendants in your apparel. This kind of piece looks excellent with chains and can make for a perfect conversation starter.
One of our most-loved pendants is the CRAFTD Compass Pendant. This pendant displays an embossed compass design with intricate etched details. This statement piece can represent your journey and speak to how you've always been able to trust your inner compass, blazing trails to find your destination. 
The CRAFTD ST. Christopher Ring 
We know some people choose to hold onto faith when circumstances get rough. The CRAFTD St. Christopher Ring is a perfect accessory for those who want to remember their spirituality as a guiding light through murky waters and unexpected challenges. In durable stainless steel, this reminder to keep the faith will always endure your trials with you. 
The CRAFTD Cuban Chain 
Are you wanting to get into wearing chains? Maybe you love the way layered chains look for men's streetwear, but you haven't gotten the courage to try the style for yourself. Luckily, a Cuban chain is a perfect piece to start wearing for a casual style upgrade. 
Try our CRAFTD Cuban Chain when you're searching for the best high-quality starter piece. You can wear it alone or pair it with other chains to make for a badass ensemble worthy of the chain's hip-hop roots. 
The CRAFTD Rope Bracelet 
Are you someone who leans toward more rugged designs in your clothing, home decor, and jewelry? You don't have to be clean-cut to have excellent style. 
You can make a subtle statement by adding a rugged rope bracelet to your daily apparel — and our CRAFTD Rope Bracelet is the ideal candidate. You can wear it alone or coordinate this piece with stainless steel rings and chains that can elevate your look even more. 
The CRAFTD Rose Pendant 
Perhaps you're the romantic type. Did you know you can represent your personality to the world with your jewelry? Show your soft side to the world with a CRAFTD Rose Pendant. In stainless steel, this piece can be a long-lasting symbol that enhances your other chains for years. 
The CRAFTD Band Ring 
How's your ring game? Whether you have several rings that you love wearing or you're just getting started, there's always room to add another great staple to your collection.
Consider our CRAFTD Band Ring for your next ring purchase. This band is one of our best-sellers, and it's well-loved for its rugged texture. It displays our CRAFTD logo throughout to remind you of the high quality behind the making of this ring. 
The CRAFTD Lion Pendant 
Lions have always been known for their fierceness and leadership. A lion theme in your jewelry can remind you of your unique leadership qualities. Our CRAFTD Lion Pendant is an ideal piece to wear alone or in conjunction with your other favorite chains. The remarkable detail on this piece is sure to earn compliments, so be prepared to receive them. 
Pieces That Shine
When your sterling silver jewelry begins to lose its luster, you have a few options. You can use gentle solutions to clean your pieces, or you can make the call to upgrade to long-lasting jewelry. At CRAFTD, we take care to ensure our pieces resist tarnish. So when you want your favorite pieces to look great for years, choose CRAFTD stainless steel jewelry. 
Sources:
How to Clean Silver Jewelry in a Matter of Minutes | Better Homes and Gardens
How to Properly Clean Stainless Steel Jewelry (5 Methods) | Home Stratosphere
Chemical Composition of Sterling Silver | Thought Co.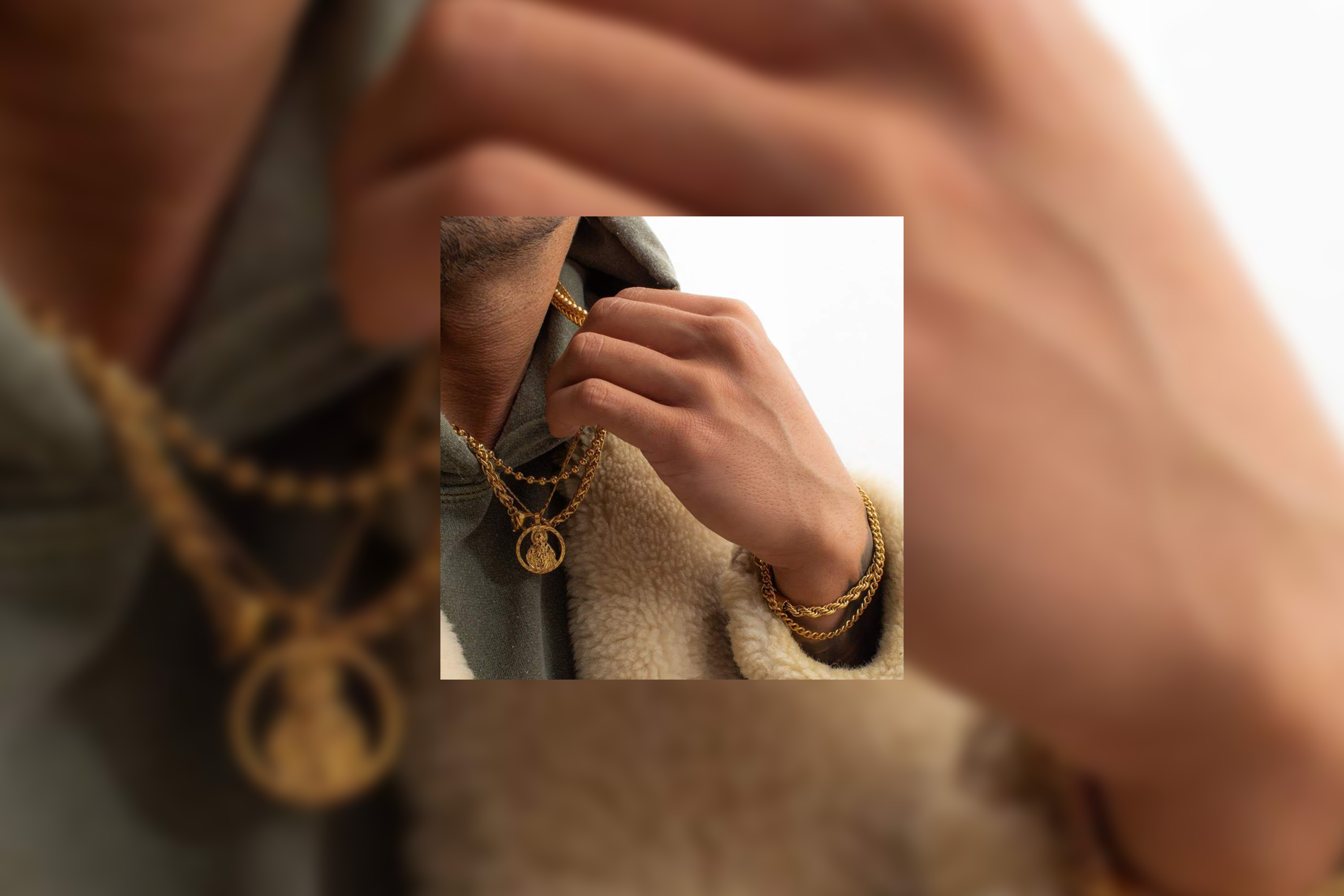 How To Clean Copper Jewelry the Right Way
Do you own copper jewelry? This warm-toned metal makes for a unique accent to everyday clothing. Due to its chemical makeup, sometimes metal jewelry can look dull or tarnished often. When your copp...
Read more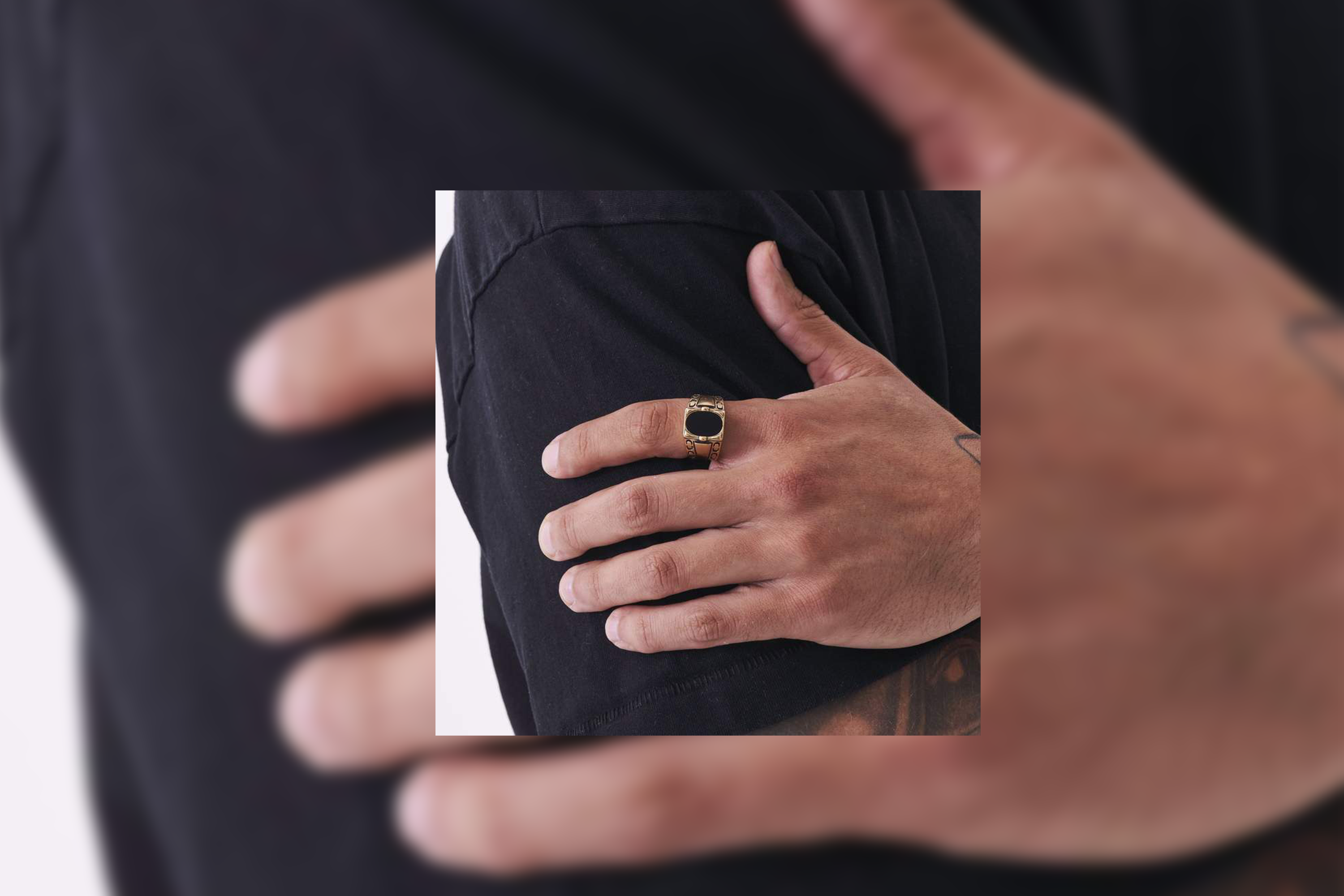 There are so many reasons to wear rings. Interestingly, but the Egyptian people were the first to wear and exchange these bands with a purpose: eternal love. Soon after, this piece of jewelry caugh...
Read more