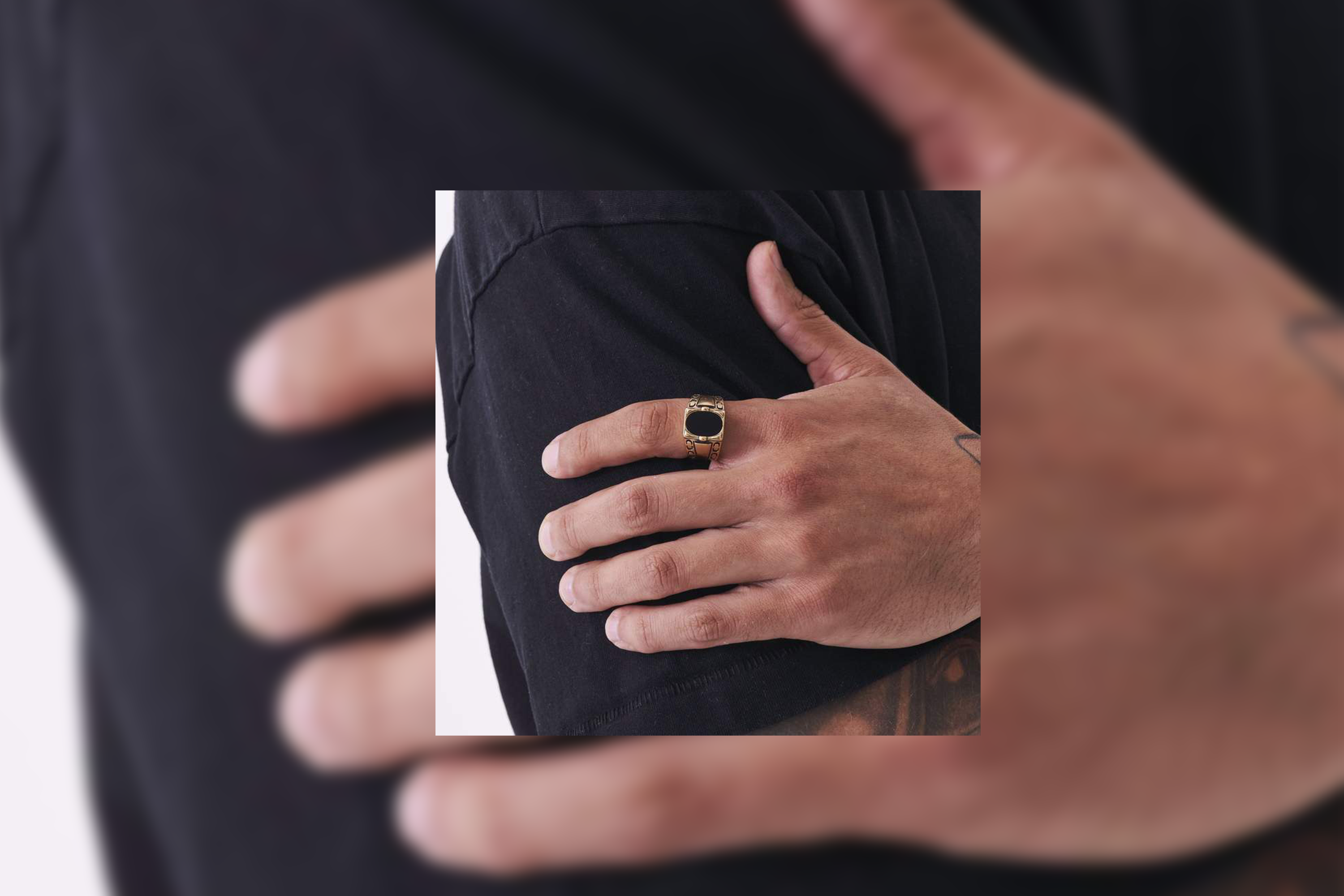 There are so many reasons to wear rings. Interestingly, but the Egyptian people were the first to wear and exchange these bands with a purpose: eternal love. Soon after, this piece of jewelry caught on, and it became a symbol of status, power, and even intellect.
Now, you might not wear every ring you buy with a deep intention in mind. We often pick out a statement ring or staple gold band just because they look sharp with our other jewelry. Still, it's worth remembering that this piece of jewelry is timeless since people have loved it for thousands of years. 
Let's say you purchased a gold ring last year, and it has become your go-to piece when you want to add a final touch to your going-out fit. When you first tried it on, its warm golden color and smooth finish looked magnificent. Since then, you have worn it through multiple adventures, and it has lost some of its initial magic.
Today, let's look at how to clean gold rings. We'll learn why it's essential, so you can respect this timeless piece of jewelry and enjoy it for longer. Then, we'll show you some CRAFTD gold rings that you can throw into your ring rotation for a diverse style all the time. 
Why Clean Your Rings the Right Way 
Imagine you're on a first date. After swiping right and having some brief conversation, you've become pretty excited to meet this mysterious person in real life. You wouldn't show up to a first date with a wrinkled shirt. Why show up with dirty or unkempt jewelry? 
Keeping your jewelry looking fresh is one way to show up in life as your best self.
Here are a few other reasons to maintain your rings:
To Maintain Their Shine 
Do you remember when you got your first car? You did everything you could to keep it looking in tip-top shape. Your gold jewelry shouldn't get dull over time. You can keep your pieces looking incredible by cleaning them often. Maintain their shine, and you'll have jewelry that feels new for a long time. 
To Keep Rings Free from Excess Dirt 
Standard advice suggests that you should take time to clean all your jewelry once every one or two weeks. Taking the time to do this is one way to invest in yourself and the longevity of your jewelry. Clean off the accumulated dirt, and your future self will thank you. 
To Keep Them Safe 
Cleaning your gold jewelry with the wrong substances could reduce their shine and cause them not to look their best. Using approved ingredients is always the best idea when you want to get your jewelry in the best shape. 
How To Clean Your Gold Rings 
Now that we've discussed why it's a good idea to clean your gold rings, let's talk about how to do it. You might be surprised by this, but you only need a few household ingredients to get your gold jewelry looking great again. 
You'll need:
A bowl

Cold water

Gentle dishwashing liquid

A soft-bristle toothbrush

A soft cloth (preferably

microfiber

)

Your gold rings
To begin the process of cleaning your jewelry, fill your bowl with cold water and add a few drops of dishwashing liquid. Then, stir the water to mix the solution. Add a few rings to the mix and let them soak for around 20 minutes to break down any dirt that may be on the surface. During this time, you can occupy yourself by browsing collections of other cool jewelry to compliment your freshened rings.
After the rings have soaked, take a look at your bands. If needed, use the soft-bristle toothbrush to gently scrub any areas that may be especially dirty. How are they looking now? If the gentle scrub was satisfactory, it's time to rinse your rings. After ensuring all the suds are gone, dry your rings with a soft cloth. 
Tips for Cleaning Your Gold Rings 
Just in case you need them, here are a few extra tips for making sure your gold rings get the proper care:
Use a Soft-Bristle Toothbrush:

Not just any toothbrush will do. Soft bristles ensure the gold doesn't scratch while you're cleaning it. 

Soak Jewelry Before and After Cleaning:

This step will help naturally dissolve dirt to make cleaning easier. Soaking your pieces afterward is optional.

Don't Use Harsh Soap:

Your gold rings are likely one of your prized possessions.

Opt for gentle dishwashing liquid

instead of unknown chemicals.

Be Cautious with Jewels:

If you've got any gemstones on your rings, be especially careful when it comes to brushing your jewelry with a toothbrush. Use gentle motions to avoid scratching a gemstone. 

Store Pieces Where You'll Remember:

 Placing your gold rings next to your sink might sound like a convenient idea. However, it's best to place your rings in a dry spot where you'll never forget where they are. 
The CRAFTD Gold Rings To Bulk Up Your Collection 
Now you know how to transform dull rings into stunners with a few simple steps. But what if you've only got one gold ring in your collection? If you've been itching to try out new gold statement rings, you're in the right place.
Let's look at CRAFTD's 18-karat gold-plated rings that can become compliment targets on your next date. 
The CRAFTD Cali Ring 
Gold and black together is a timeless combination. Our Cali Ring celebrates these contrasting hues in one bold statement ring that you can wear alone or in combination with your other favorite gold jewelry.
The band features a striking black stone set square on top of a heavy-weight band. It's a classic statement ring that can announce your presence in the room before you say a word. 
The CRAFTD Band Ring
Perhaps you've been searching for a solid staple ring you can wear each day—something individual but subdued at the same time. Our CRAFTD Band Ring is ideal for those who wish to add a reliable piece of jewelry into their collection for everyday wear. The CRAFTD logo around the band lets you know we crafted this piece to endure. 
The CRAFTD Vitruvian Man Ring 
Your jewelry can talk. Without speaking, your statement pieces can show others who you are and what you value. At the very least, they'll be curious enough to ask.
When you wear our CRAFTD Vitruvian Man Ring, you not only wear a timeless design by Da Vinci himself, but you represent a complex nature within yourself. You're multi-dimensional, and the world deserves to know it. 
Like all our gold pieces, this ring features 18-karat plated gold on a heavy-weight band. The ring's face features the Vitruvian Man symbol engraved in fine detail, while the shank displays textured divots that add character.
The CRAFTD Crown Ring 
How do you see yourself? When you think of your life, accomplishments, and character, do you believe in your worth, or do you shy away from it? Our CRAFTD Crown Ring is not only a prime candidate for your next statement ring, but it's also a symbolic reminder of your worth. Don't settle for a low view of yourself when your value is that of pure royalty and leadership. 
The CRAFTD Antique Ring 
Our CRAFTD Antique Ring draws from the classy combination of black and gold yet again. The top features a black oval face surrounded by a rectangular gold frame. This piece is reminiscent of ring styles from past centuries, making it both fashionable and sentimental. You can honor your story and unique fashion preferences in the present while remembering past well-loved styles. 
Why CRAFTD Rings Keep their Quality 
Unfortunately, some people are all talk when it comes to quality jewelry. However, we're so committed to making durable pieces for you that we built our name around it –– CRAFTD. When you see our CRAFTD logo, you're seeing a mindset that's fixed on crafting jewelry that lasts through anything.
All of our pieces are resistant to tarnishing. They're sweatproof, heatproof, and waterproof, too. So although it's a good idea to clean your CRAFTD pieces regularly, you can be confident in the fact that they won't wear down or lose their original charm. Your CRAFTD rings will look top-notch through white water rafting and big-city bachelor escapades alike. 
A Quality Clean
You're worth the few extra steps to keep yourself looking top-tier all the time. When your rings look a little dull, now you know what to do. When you want high-quality 18-karat gold-plated jewelry that keeps looking exceptional year after year, you know CRAFTD is the best for the job. 
Sources:
How to Clean Gold Jewelry at Home: Expert Tips and Advice | Brides
7 Tips to Polish a Gold Ring | Something Borrowed
How to Clean Gold Jewelry | The Spruce
What's so great about microfiber? | University of California San Francisco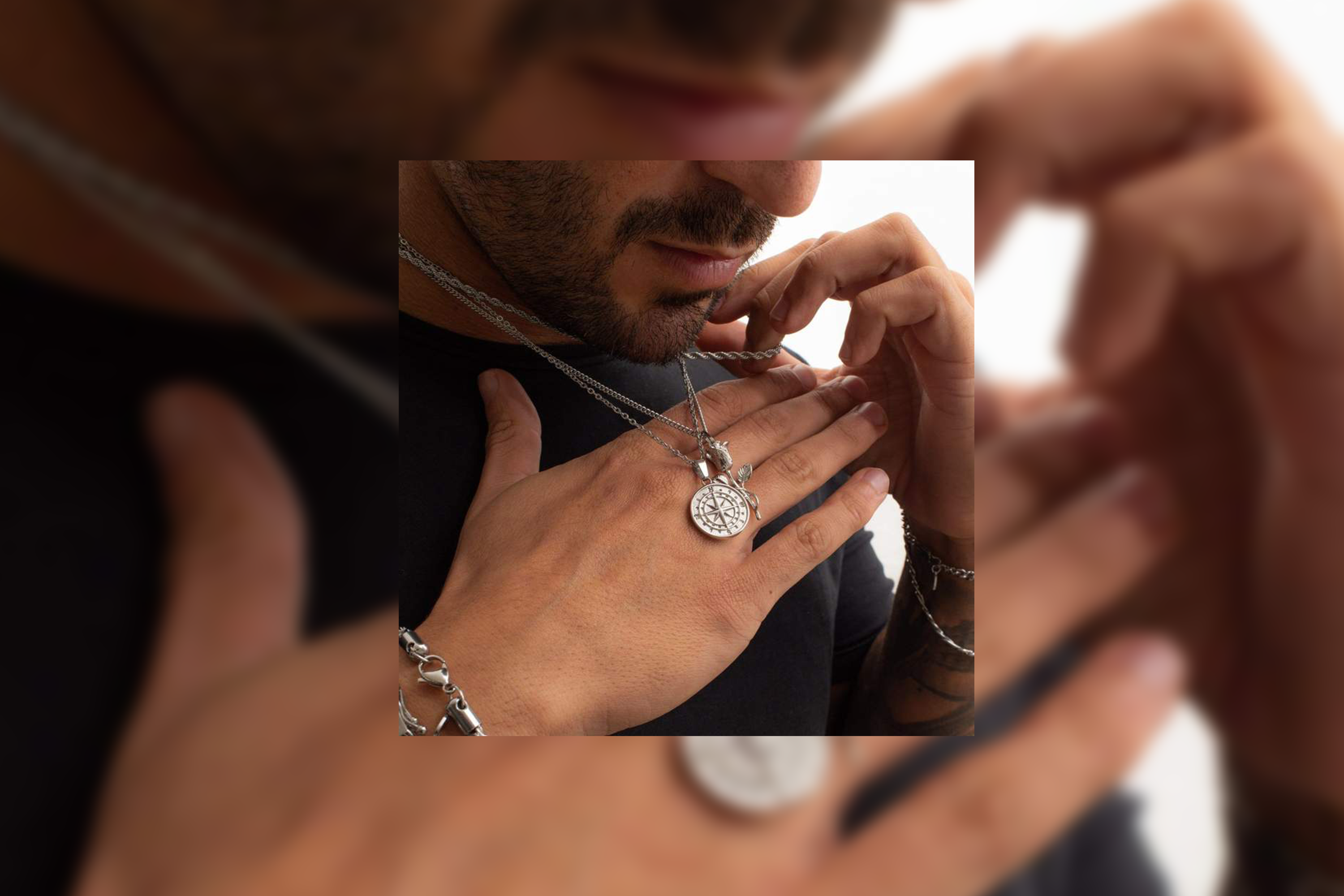 You're probably used to getting compliments on your favorite silver jewelry. Each day, you pick out your earrings, rings, and chains with pride, knowing these pieces have become trademark parts of ...
Read more
Let's say you're going to a friend's birthday dinner wanting to look your best. You spend time searching for a particular slender chain you haven't worn in a while because it adds the perfect touch...
Read more