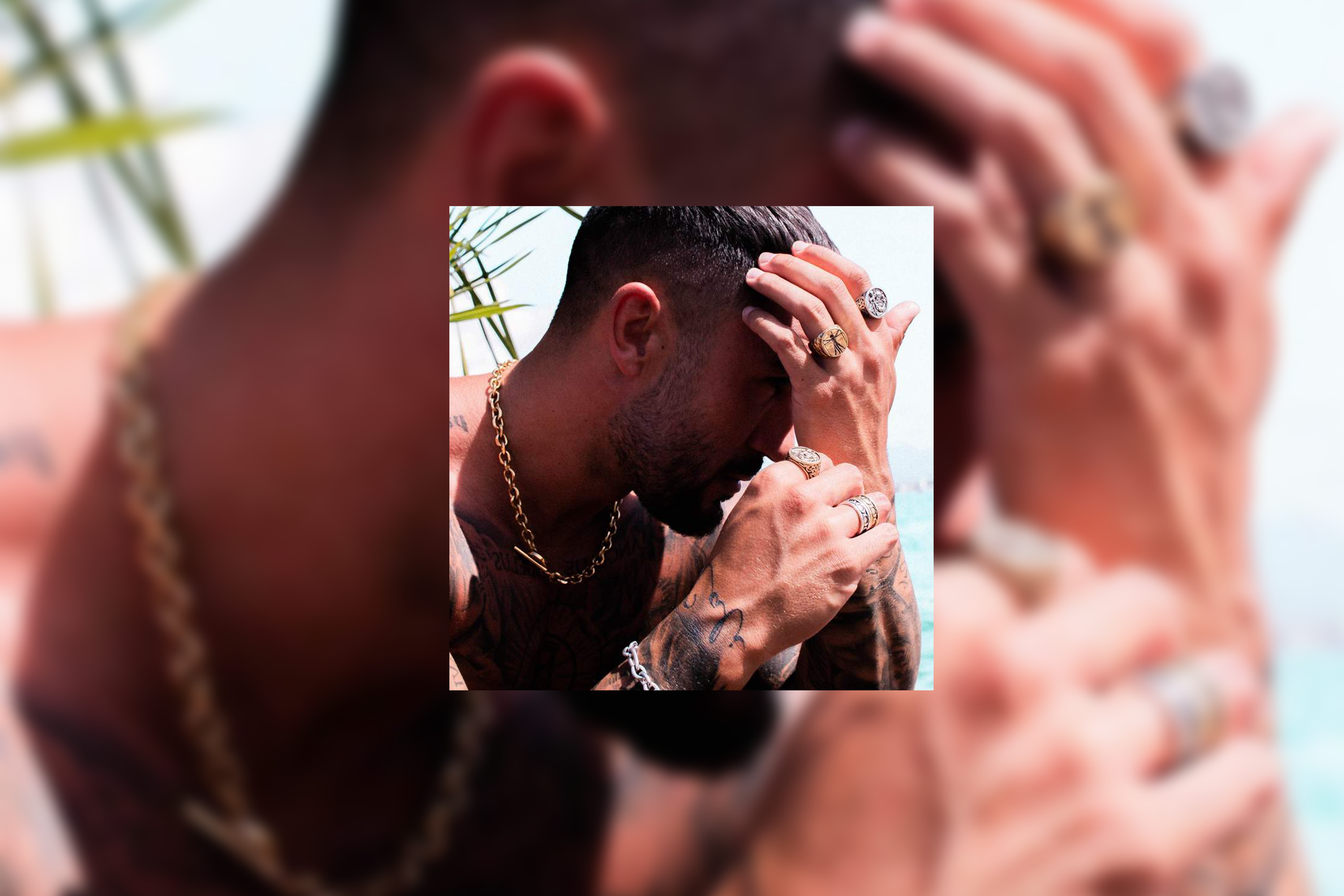 What Color Jewelry Should I Wear?
Sometimes, you just need a reset. Your typical apparel and jewelry may not be cutting it for you anymore. Perhaps you've changed in the past year, and you want to reflect that in what you wear. There's nothing like revamping your jewelry collection to get a headstart on presenting your new self to the world.
As you search for new jewelry, you might ask yourself which color metal you should choose. Is gold jewelry more your style? Should you change to silver jewelry to match your new closet? 
Let's check out the options you have for jewelry colors. Then we'll talk about a few reasons you might stick with one primary metal as you buy CRAFTD chains, pendants, and rings that enhance your style.
Typical Gold Color Options and Their Components 
Before we dive into why you might choose one metal color over the others, let's go over your options. It might interest you to know each metal color's makeup before selecting the right one for you. 
18K Yellow Gold:

This metal has a golden hue due to its combination of pure gold with small percentages of silver, copper, and zinc.

18K Rose Gold:

Rose gold starts with a 75% gold base, while 22% copper and 2.75% silver make up the remainder.

18K White Gold:

White gold appears to have a silver hue due to its 75% pure gold composition with 10% palladium, 10% nickel, and 5% zinc.

Stainless Steel:

This metal choice is silver in color and highly durable based on its inclusion of several base metals, including chromium.
How To Know Which Color Gold is Right for You 
Alright, the miniature science portion is over. Now that we've learned a brief overview of each metal color you might find online, let's talk about the colors that can suit you best. 
What's in Your Closet? 
Take a look at your current wardrobe. What you wear can influence what color metal looks the most desirable on you. Do you see lots of reds, oranges, and sunset hues? In that case, you may want to start building out your jewelry collection with yellow gold pieces to add to your naturally golden color palette.
On the other hand, you might look at your collared shirts, scoop-neck tees, cardigans, and suit jackets and notice more cool-toned colors in the mix. If you see lots of lighter colors along with blues, pinks, and purples, silver jewelry may be more suitable for you.
What if you find a majority of neutral colors in your daily apparel? In that case, yellow gold and silver both match perfectly. You can select the jewelry color you feel most stoked about or stock up on both so you never run out of options.
What Looks Best on Your Skin? 
One of the spectacular things about humankind is that each person represents one out of a vast array of skin tones. Each person has a unique undertone that causes specific colors to look incredible next to their skin. 
When you look in the mirror, do you notice a pink undertone to your skin? If you tend to see a pink or neutral skin tone in your skin, you may enjoy the way silver jewelry looks on you. If you observe a more olive or warm tone to your skin, you might feel that yellow gold jewelry fits your essence most.
What Matches Your Personality? 
Did you know that you can subliminally influence how people perceive you before you ever say a word? Gold and silver have different psychological associations, so you can select the metal that makes sense with the qualities you want to represent most to the world.
Let's look at the feelings and themes associated with each of these colors:
Gold:

This color typically represents royalty, passion, and enlightenment. Most people associate gold with material and immaterial riches, making it a terrific choice for jewelry.
Silver:

This color of jewelry tends to represent modernity, wisdom, and sophistication. Wear this color to represent

a future-focused spirit

and a calm, experienced essence.
Tips for Picking a Jewelry Color 
As humans, we're constantly evolving. As you select a jewelry color, keep in mind that you may be more tan in certain seasons of the year or switch out your clothing color palette from time to time. As your look transforms over time, try keeping multiple jewelry colors on hand so you can always match your latest vibe.
18-Karat Gold-Plated Jewelry To Fit Your Vibe 
Perhaps you've realized that gold jewelry is the best fit for who you are and the clothes you typically wear. When you're looking for the best 18-karat gold pieces to upgrade your collection, we've got you covered.
Here are three of our favorite yellow gold jewelry staples you can add to your rotation today:
The CRAFTD Rope Chain 
Maybe you've realized your jewelry collection is lacking staple gold chains. Adding a sleek, straightforward gold chain is always an incredible choice when you want to upgrade your work apparel or your relaxed fits. Our CRAFTD Rope Chain in gold is one of the best chains you could throw on to add a slightly rugged texture to your look.
The CRAFTD Rose Pendant 
You can represent your vibe with the color jewelry you wear and the symbolism it displays. Our Rose Pendant is one example. In gold, this piece can express ideas of wealth and enlightenment to all who perceive you. The rose pendant hanging from the slender gold link chain represents the side of you that's in touch with romance, passion, and beauty. 
The CRAFTD Cuban Chain 
We know not every day is a day at the office. Sometimes, you'll want bold staple jewelry you can wear on romantic dates and long nights. When you're looking for an eye-catching, classic new piece, our eight-millimeter Cuban Chain has you covered.
Stainless Steel Jewelry To Keep You Looking Fresh 
When you're looking to bulk up your silver jewelry collection, stainless steel is the way to go. At CRAFTD, we commit to using premium 316L stainless steel, so you can be sure your pieces endure through any activity without breaking or tarnishing.
Let's look at some all-star stainless steel pieces to amp up your jewelry rotation:
The CRAFTD Compass Pendant 
Your jewelry represents who you are to the world, but sometimes it also functions as a reminder to yourself. 
What's your story? Perhaps you've been on a long journey over the past few years, leaving your comfort zone to pursue your higher self. You can remind yourself that you have everything you need to find your destination with our CRAFTD Compass Pendant. In silver, it's a stunning piece that looks great with other chains and can remind you of your strength and resilience.
The CRAFTD Connell Chain 
Sometimes a minimal, sleek chain is the best look. When you want to impress others with your casual style details, consider adding a CRAFTD Connell chain to your regular weekday attire. This timeless chain is the perfect subtle accent to elevate your look each day in a two-millimeter size.
The CRAFTD Crucifix 
The crucifix necklace: it's one of the most famous pieces in jewelry history. This piece not only has traditional historical roots, but it's rich with symbolism, too. Regardless of your level of religious affiliation, it's a vibe.
If you want to brand yourself as a leader who never backs down, you may draw inspiration from the crucifix symbol. In premium 316L stainless steel, our CRAFTD Crucifix Pendant is a hit alone or with other chains. 
Make a CRAFTD Set 
When you fall in love with one metal color for your jewelry, you may have the urge to stock your collection with high-quality pieces. When you want to buy multiple necklaces at once, there's no better way to do it than with our Make a Set tool. 
To make a killer chain and pendant combo, first, choose your preferred metal color. Next, you get to customize your jewelry set by selecting from six pendant options. Finally, choose the chain that matches your pendant best and enjoy showing off your perfect curation on your next night at the bar or casual outing.
The Perfect Piece 
When it comes to choosing the perfect metal color for you, the most notable rule is that there are no rules. Ultimately, you're the boss of your style. Select durable silver stainless steel earrings or 18-karat gold-plated bracelets to upgrade your looks; it's all up to you.
At CRAFTD, we're happy to provide premium chains, pendants, rings, and more that always look cool as hell. Your style may change, and the season may change, but when you select CRAFTD jewelry, you'll know your collection can last through it all. 
Sources:
Composition of Gold Alloys in Colored Gold Jewelry | Thought Co.
Type 316/316L Stainless Steels Explained | Thought Co.
Silver Color Meaning - Psychology & Personality | Color Psychology Meaning
Let's say you're going to a friend's birthday dinner wanting to look your best. You spend time searching for a particular slender chain you haven't worn in a while because it adds the perfect touch...
Read more