How To Untangle a Necklace
Let's say you're going to a friend's birthday dinner wanting to look your best. You spend time searching for a particular slender chain you haven't worn in a while because it adds the perfect touch to your look. Five minutes before you're supposed to be out the door, you find the chain knotted up into a ball.
It's happened to all of us at one point or another. It's annoying when one of your favorite necklaces ends up in a tangled mess. Today, let's figure out how to get out of situations like these and how to avoid getting into them in the first place. Then, we'll talk about the CRAFTD chains you can buy when it's time to refresh your collection.
Use a Safety Pin and Baby Powder 
Here's our first tip—it's a well-known solution for helping you untangle your chains efficiently. First, grab the nearest safety pin you can find and some baby powder. Lay the necklace on a flat, clean surface and sprinkle the baby powder on the tangled section generously.
Next, using the safety pin, start to pull apart the necklace if you can. The powder should help loosen some of the knots to make this process easier. When you finish, you can clean up the area and give your lost-and-found chain a quick wash in dish soap and water before drying it.
Use a Straight Pin and Baby Oil 
This option is slightly different from the last. If you don't have baby powder lying around, you may have baby oil or another skin-safe oil nearby. You can use a safety pin for this method or another pin if that's what you have. 
First, lay the necklace on a surface that you can get wet. Pour the baby oil on the chain and begin spreading the tangles out. Once you've unknotted the entire piece, rinse it with gentle soap and water. We'll talk about how to store it in just a moment so that it doesn't knot itself up again in the future. 
Try the Old Fashioned Way 
If you don't have any of these household items nearby, you might try going at the tangles the old-fashioned way... with your hands and some patience. Here's an idea to make the task less boring: try putting on your favorite hip-hop documentary while you untangle your necklace. Seeing all the incredible iced-out jewelry and iconic chains can inspire you to keep going.
How To Store Jewelry So That it Doesn't Tangle
Once you've got your favorite slim chains untangled, you'll probably want to know how you can avoid this happening again in the future. Let's talk about a few simple ways to keep your necklaces in excellent condition. 
Try Using Separate Compartments 
Where do you typically store your jewelry? Right now, you may be tossing your chains, pendants, rings, and earrings into one large jewelry container. Here's a better way: Consider finding a jewelry storage container that features multiple divides. You can split your favorite jewelry into separate compartments to avoid tangling from occurring.
Keep Pieces in a Clean, Dry Place 
It may go without saying, but try not to keep your jewelry anywhere damp; storing pendants and necklaces on the bathroom counter might not be your best idea. Instead, go with a spot that's dry and clean to maintain your jewelry's fresh look for longer.
Store Them Where You'll Remember Them 
Oddly enough, this tip may help you avoid tangles. When you find tangled jewelry, it's usually because you stored it somewhere un-memorable where it tumbled around for months. Once you find it, you see the damage that has taken place by leaving it somewhere haphazardly. 
You can avoid this with a bit of intentionality. Make a place for your jewelry where you'll see it every day. When every bracelet, chain, and pendant has a home, you won't find pieces that go missing and get tangled.
Clean Pieces Once Per Week 
When you're on top of your jewelry cleaning regimen, your pieces are less likely to get lost or get tangled. Because of this, try to make an effort every one-to-two weeks to clean all your jewelry. 
For stainless steel and gold jewelry, use a gentle soap or dish soap with a soft-bristle toothbrush to achieve a nice-looking clean that doesn't harm your jewelry. 
Replace Necklaces That Won't Untangle with Quality Chains 
Sometimes, you just have to call it. If you find yourself spending hours on one tangled necklace, it may be time to quit detangling and try something else. 
Perhaps the knotted necklace in question was an old Connell chain you've had since high school. Consider searching for another high-quality Connell chain to replace your lost-cause piece and refresh your jewelry collection.
High-Quality CRAFTD Chains to Boost Your Style 
Where can you find high-quality jewelry when it's time to replace broken or knotted chains? At CRAFTD, we're happy to offer you jewelry that's cool as hell and durable at the same time. Let's check out some of the best CRAFTD chains.
The CRAFTD Three-Millimeter Rope Chain 
Here's a slender chain that adds a unique texture to your look. Our Rope Chain is sure to impress with its multi-twisting design. This three-millimeter design makes the piece even more impressive. It's intricate and compelling, making it perfect in a layered combination.
The CRAFTD Two-Millimeter Connell Chain 
When it's time to replace that knotted Connell chain from your high school days, we've got you. Our CRAFTD Two-Millimeter Connell Chain packs a solid punch even in the most minimal size. Wear this classic chain alone for a subtle upgrade to your street style or office wear.
The CRAFTD Eight-Millimeter Cuban Chain 
Perhaps you're tired of slim chains that tangle more easily. Or maybe you're just looking to add more bulky chains to your collection. Whatever your motivation, if you're looking for an eye-catching bold chain, our CRAFTD Cuban Chain in an eight-millimeter size is a top-tier choice. Wear this piece alone for an accent that stands out.
The CRAFTD Wheat Chain
Are you looking for a dependable chain to add to your everyday rotation? Our CRAFTD Wheat Chain is an ideal candidate. It takes its design inspiration from nature, mimicking a stalk of wheat with how it weaves together. In a stainless steel or 18-karat plated gold color, this chain is your next go-to. 
Incredible CRAFTD Pendants To Keep You Looking Authentic 
When you want to accent your chains, there's no better option than an eye-catching pendant. Pendants can provide visual interest and communicate your ideals to the world all in one piece of jewelry. Let's check out a few of our favorite CRAFTD Pendants with timeless symbolism and design.
The CRAFTD Compass Pendant 
Pendants are a go-to jewelry piece for a couple of reasons. Not only do they provide a focal point for a layered chain look, but they can also be deeply personal.
For example, our CRAFTD Compass Pendant is one of our most popular necklaces. Its appeal comes from both its classic engraving and its symbolic nature.
Each person's life holds a unique path. Our Compass Pendant is a testament to humankind's ability to find the way to purpose and fulfillment no matter what. You're free to customize with stainless steel or 18-karat gold. Regardless of the color, this piece is a staple item for your collection.
The CRAFTD Wing Pendant 
Have you always felt that someone was watching out for you? You may not be super spiritual, but you might still want to pay respect to the supernatural elements of life. 
Our Wing Pendant features a sleek single angel wing design. It's an excellent pair for layered chains, and it can be a divine reminder of the good that's watching over you.
The CRAFTD St. Christopher Pendant
When things break, you need a reminder that everything's going to turn out okay; your journey isn't over. Our St. Christopher Pendant is a picture of that idea.
The design displays intricate detail-work that our in-house design team crafted. Ultimately, this piece references St. Christopher, the patron saint of safe travels. You can wear it to enhance your style and remind yourself that your journey will always get better.
What a Untangled Web We Weave 
We know how frustrating it can be when one of your chains gets tangled. We also know that replacing unfixable knotted chains has never been easier. 
At CRAFTD, we want to make the best quality jewelry that helps you feel like a world-class version of yourself. When it's time to update your collection with new slim chains or detailed pendants, let us hook you up with the best.
Sources:
How to untangle a necklace — without losing your mind | Today
How to Untangle Necklaces -- Heloise Hints | Good House Keeping
65 Clever ways to store jewelry so your necklaces won't tangle and you can find your earring backs | Home Hacks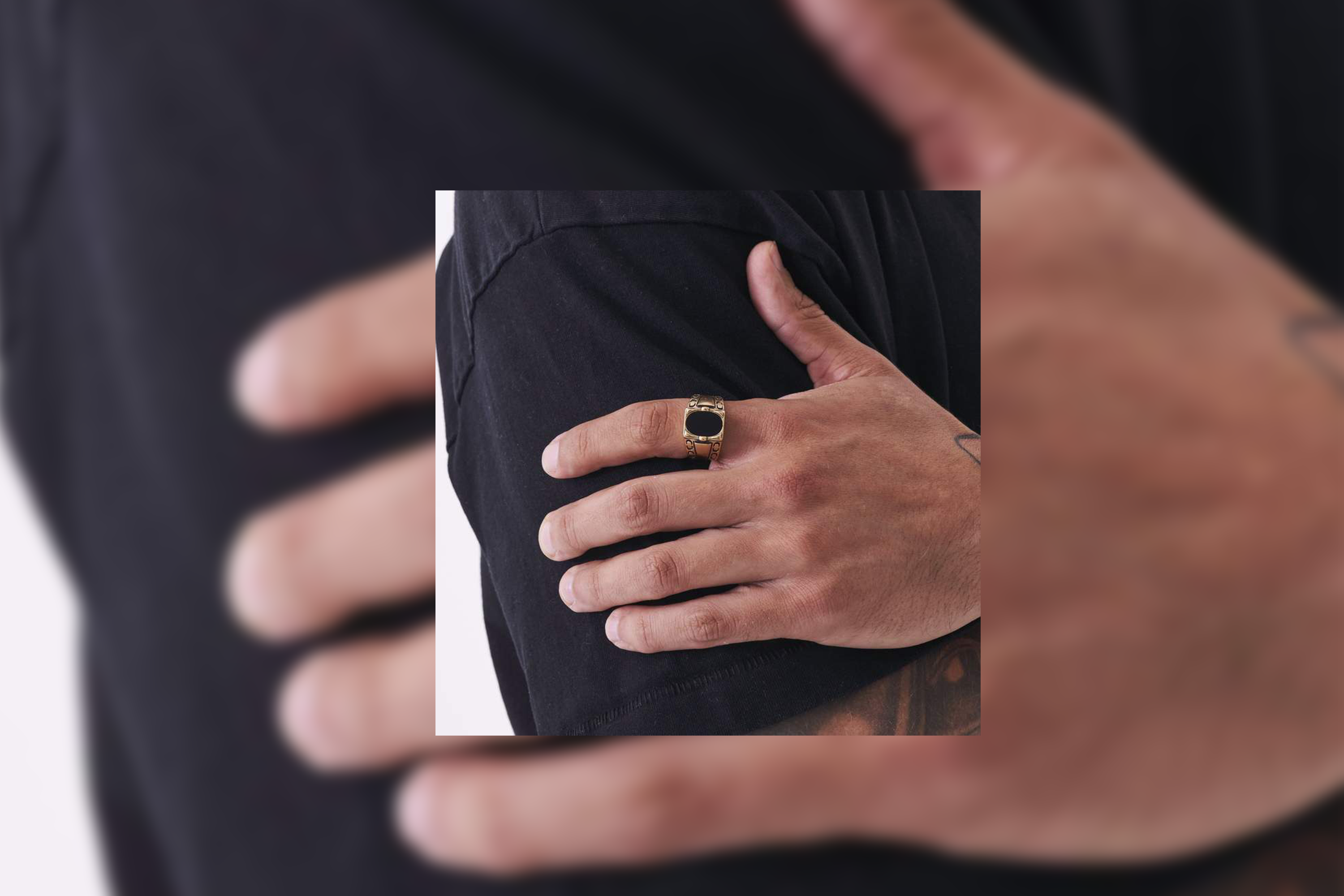 There are so many reasons to wear rings. Interestingly, but the Egyptian people were the first to wear and exchange these bands with a purpose: eternal love. Soon after, this piece of jewelry caugh...
Read more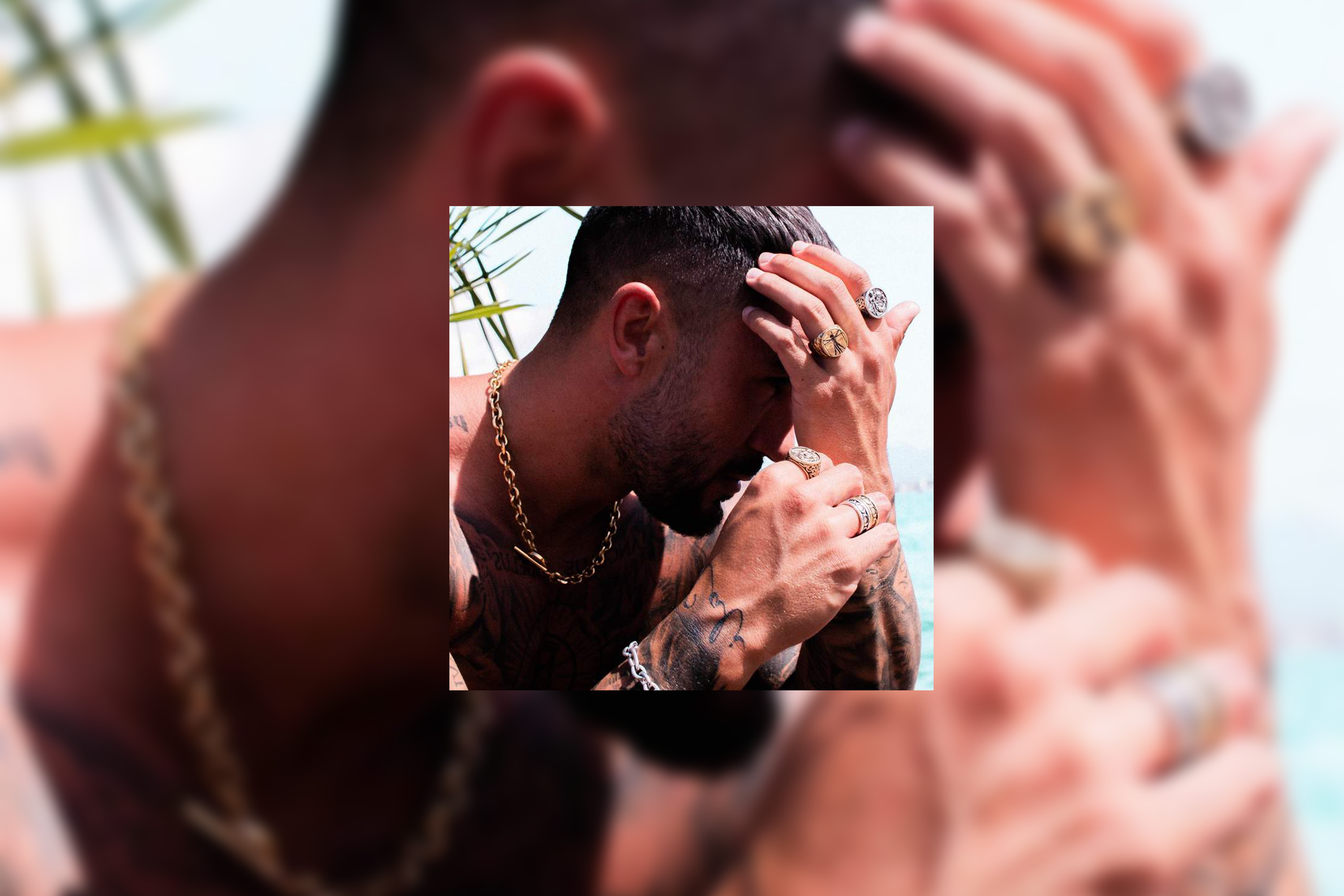 What Color Jewelry Should I Wear?
Sometimes, you just need a reset. Your typical apparel and jewelry may not be cutting it for you anymore. Perhaps you've changed in the past year, and you want to reflect that in what you wear. The...
Read more