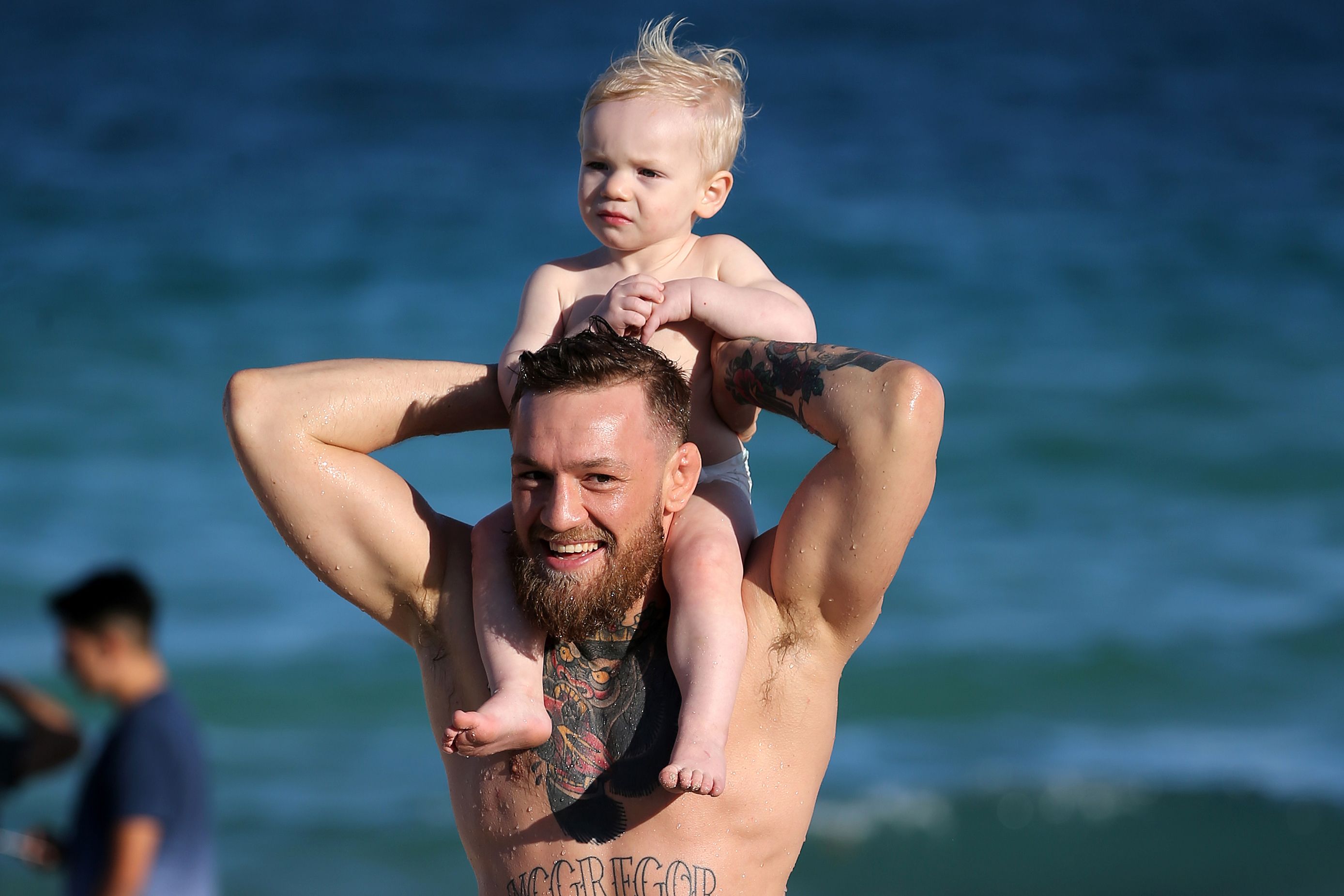 The Story Behind The Conor McGregor Necklace - Exclusive
Are you someone who embraces family? Your heritage might mean everything to you. You enjoy recalling the bravery and dignity of your heritage, and you're proud of your family name. Some people have a family crest that carries the rich history of your family's history; Some make their own. Conor McGregor made his jewelry personal with a stunning family crest.
History of Family Crests
If you're not from a family heritage that has held onto crests or a coat of arms throughout your lineage, you may be curious what they are. To help you understand, let's look at what a coat of arms is first. Then, we can look at family crests to see how a symbol can represent years of tradition. 
Coat of Arms
Historically speaking, a coat of arms was a one-of-a-kind symbol designed on a medieval knight's shield. This design wasn't always legally allowed to be passed on to descendants; sometimes, a person only had access to a coat of arms during his lifetime. The symbols on this coat of arm's design were intentionally crafted to represent a person or state's achievements. This coat of arms includes a motto, crest, shield, and supporters.
Crests
As mentioned, a coat of arms contains many parts. The crest is located on the helmet, displaying a 3D image portraying an individual's notable successes. It's called the crest because it's located at the top of the coat of arms, just like the crest of a wave. Sometimes, the original symbolism of a crest is lost over time, and it simply becomes a family symbol indicating royalty, high ranking, or nobility. 
Conor McGregor: a Fierce Lion
Conor McGregor wasn't always a UFC legend. His beginnings were in a middle-class suburb in Dublin, Ireland, where he was a plumber apprentice for some time. There were days when Conor would be hard at work plumbing for twelve hours before finishing his night with training. Today, he's a notorious MMA and UFC champion, but he hasn't forgotten his family's McGregor roots.
Conor McGregor's Family Tradition
Esteemed fighter Conor McGregor has a rich Scottish background. His family clan, 'McGregor,' is well-known for their motto, 'S Rioghal Mo Dhream. This motto is translated as a claim to Scottish Celtic royalty. The McGregor clan crest is a regal image of a lion proudly roaring with a crown atop his skull. Conor McGregor found a way to modernize this historic family crest into something even more long-lasting. 
The CRAFTD Conor McGregor Pendant Necklace
On April 12th, Conor posted a video of him and his son at the beach for a day of family adventure in nature. He modeled a custom necklace, pointing out the details to his son Conor Jr., explaining that the design was their family crest. "What's that?" He asked Conor Jr., letting him see the pendant up close. "It's the McGregor family crest. Look at it. It's a lion's head with a crown on it. Because we are kings. You are a king." 
CRAFTD pendants are a terrific way to symbolize things that are important in your life. McGregor chose to draw inspiration from the McGregor family crest to create his gold crowned lion pendant hanging from a classic Connell chain. For him, it represents royalty. He wears his CRAFTD family crest pendant to remember and honor the family history that means so much to him. 
Pendants to Represent Your History
You don't have to be world-renowned to honor your roots. Wearing jewelry can be a fantastic way to remember where you come from and to cherish the future ahead of you. Your story is worth symbolizing. At CRAFTD, we're happy to come alongside you in highlighting what's most important to your essence. Let's look at a few pendants you might enjoy to remember your family and your roots.
Lion Pendant
Conor McGregor found a lion to be emblematic of the regality in his family history. He loved this symbol so much that he wanted his son to think of himself the same way. Our CRAFTD Lion Pendant is one piece of jewelry you can sport every day if you like. Crafted in premium 316L stainless steel or 18K gold, this piece is guaranteed to hold its quality for years to come. Wear a regal Lion Pendant alone or with other chains to represent the power and undeniable boldness you feel.
Crown Pendant
What's more majestic than a crown? Perhaps your mother always called you her prince or your father told you to lead with your head high. These are priceless messages that deserve to live on throughout your life. You can wear a striking CRAFTD Crown Pendant in stainless steel or 18K gold for a necklace that elevates your look and your essence everywhere you go. Let your remarkable Crown necklace remind you to live your life with all the humility, power, and integrity of a king. 
Compass Pendant
As we grow older, we make our own paths in life. We remember our origin stories and where we started, but the future is full of bright possibilities. Your origins brought you to where you are now, and you can honor your upbringing by keeping your foundation as an inner compass. Our CRAFTD Compass Pendant is a perfect accessory for you while you remember where home is and learn how to find your place in the world. 
Conclusion
Conor McGregor's legacy as an MMA Legend and UFC figure is one many aspire to emulate in their own right. Conor shows us an important truth: who you think you are impacts how far you go. He wears his family crest CRAFTD Crowned Lion Pendant to enforce his undying self-belief in his royal essence. As you proudly wear your pendants, remember you have every bit as much ability to live a life that represents your spirit.
Sources:
Clan MacGregor | History, Crest, Clans, Myths, & More | Highland Titles 
Conor McGregor Went From Plumber to Nine-Figure Prize Fighter | Business Insider 
The Real Truth Behind Coats of Arms and Family Crests | Ancestral Findings