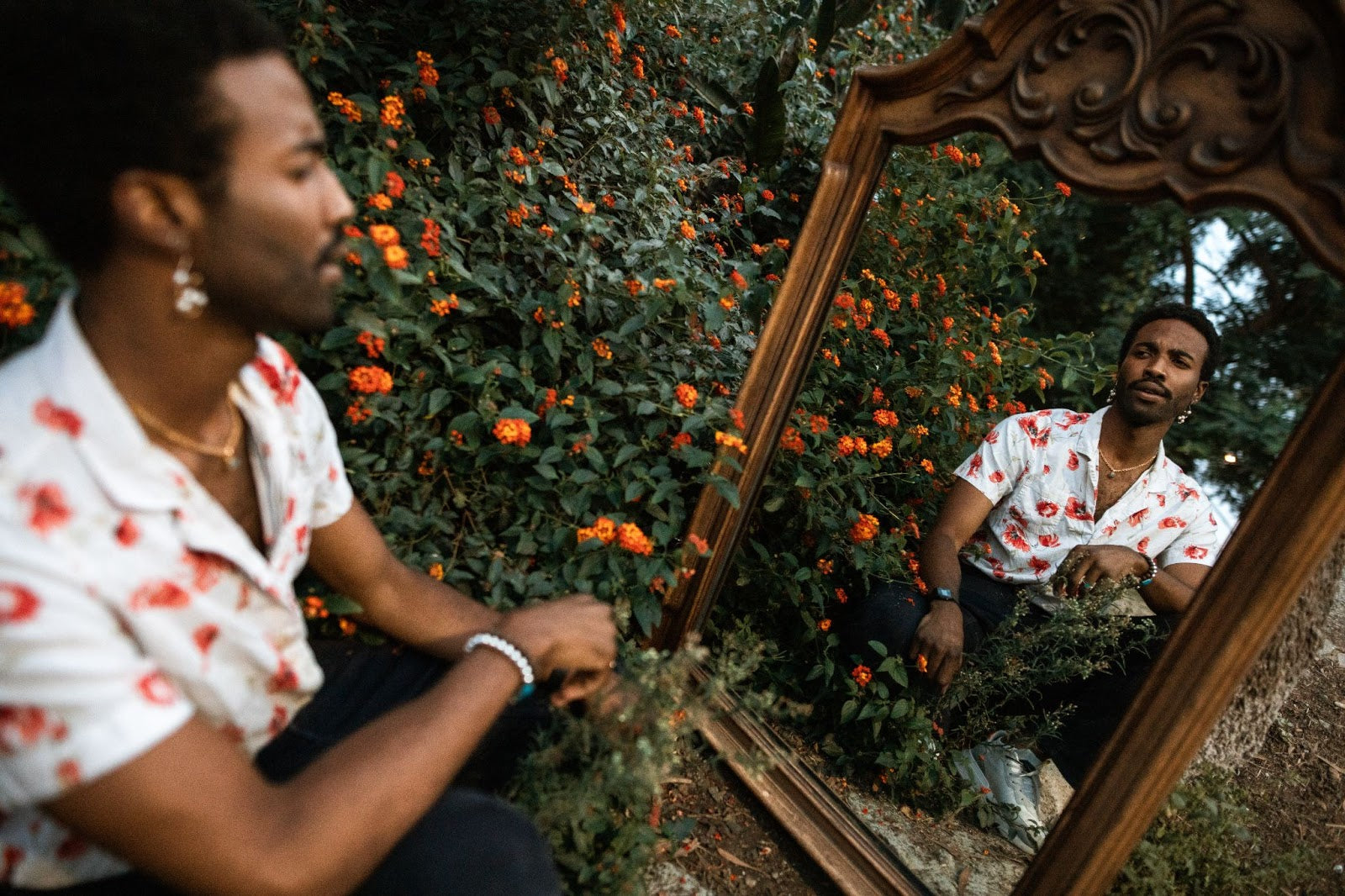 Five Cool Earrings for Men
If you were looking for a new car, would you want to test-drive all the cars on the lot? It doesn't make much sense to waste time looking at every model when you want to see the ones that perform the best.
Similarly, when you're looking to add new jewelry pieces to your wardrobe, why spend ages browsing through loads of web pages when you could see a list of a few top-quality earrings, chains, and other adornments? We've made jewelry shopping easier by compiling a few top-tier earrings for you to consider today.
Let's have a look:
Let's Explore Earring Types 
Before we dive into our favorite pieces, it would serve us well to review some existing earring styles. While some might think all earrings are simply earrings, there are a few distinct types that accent your ear uniquely. You may find that you appreciate all of these variations. Let's check them out and see which type is the best fit for your style.
Keep it Simple With Studs 
If you're getting into earrings for the first time, the safest piece you can try out is a stud. Studs have been a well-loved standard earring must-have for ages. This style is as straightforward as it gets and draws minimal attention to the wearer. Studs can be miniature or appear more prominent, depending on the look you're attempting. You can wear studs alone or pair them with hoops or dangling earrings for a fresh combination. 
Dive into Expression With Dangling Earrings 
In the modern era, fashion is about self-expression. What you wear has the potential to show off your attitude, personality, disposition, and values. Dangling earrings make it easy to represent the things you love because they often display pendant symbols hanging from a hook or loop earring.
If you love bold styles and proclaiming who you are to the world, dangling earrings are your match. They're perfect for combining with others or wearing singly.
Accent Your Look with Hoops 
Hoops are a diverse style of earring. You may have seen people wear chunky, bold hoops in the past or noticed tiny hoops just cuffing the ear. Ultimately, you can choose a hoop earring that is thick or slim, large or delicate.
We're fond of more minimal hoops for men's earrings, but you're free to be distinguished in the pieces you choose for your accessory collection. This is a terrific type of earring to wear alone or with other earrings. 
Avoid Commitment With a Cuff 
Some of us are scared of needles. There's no way around it. If you're considering wearing earrings, but you'd prefer not to get piercings, this style is for you. Cuffs are a piece of jewelry that hugs your ear snugly without needing a piercing for fastening. You can slip one on the outside of your lobe or cartilage for an effortlessly cool look that requires no commitment. 
Cool CRAFTD Earrings You Should Try This Year 
By now, you may be starting to envision yourself trying out different types of ear accessories. Perhaps you're picturing yourself with studs that add a subtle upgrade to your weekend streetwear. Maybe you're imagining what it would look like to wear a single dangling earring and attract looks at your favorite downtown bar. If you're ready to see a few pairs that you can select today, we've got them.
Here are five always-cool CRAFTD earrings for men:
The CRAFTD Wing Earring Is Your Next Favorite
There's nothing wrong with being a little mysterious. Try out a hoop earring with a single angel wing hanging from it to show the spiritual depth that keeps people wanting more from you. Our CRAFTD Wing Earring is available in 18-karat gold and premium 316L stainless steel. Wear this piece alone on one ear for maximum individuality. As always, consider pairing your earrings with your favorite chains. 
Find Your Way Wearing the CRAFTD Compass Stud 
Perhaps you've been seriously considering adding a stud earring into your jewelry collection. Some people look the most classic in studs. Our CRAFTD Compass Stud earring displays an engraved traditional compass surrounded by a raised border.
This pair is a stellar choice for those who want to add details that make a big difference in their wardrobe. Wear our compass studs as a reminder to follow your inner peace to find your way in life. 
Go Bold With the CRAFTD Dagger Earring 
Should you have to conform to traditional standards of what's acceptable in men's jewelry? Hell no. You're free to be as unique and daring as you'd like. Ultimately, wearing jewelry should be rooted in a self-belief that overflows into the pieces you wear.
Our CRAFTD Dagger Earring is the perfect example. This dagger pendant might hang from a delicate hoop, but these elements together create a bold piece of jewelry you can add to your street style. 
Express Your Faith With the CRAFTD Crucifix Earring 
Many people represent their faith in different ways. Some prefer to have large tattoo pieces with holy scriptures displayed. Others may decide a piece of jewelry is appropriate for their faith expression.
Our CRAFTD Crucifix Earring is one for the religious and non-religious alike. You're free to wear it as a symbol of devotion to your spirituality or as a symbol of leadership. Wear two in a pair, or you can try out a single crucifix earring on one ring for a more dramatic effect. 
Represent Beauty With the CRAFTD Rose Earring 
Flowers aren't just for the girls. Represent the world's beauty with a stunning single rose pendant hanging from a small hoop earring. Like all of our jewelry, our CRAFTD Rose Earring is available in 18-karat gold and reliable 316L stainless steel.
Go ahead and symbolize your passion and affinity for the romantic parts of life with this earring. It looks terrific on its own or paired with other hoop necklaces. 
How Should You Style Your CRAFTD Earrings?
After choosing a type of earring that suits your personality and typical attire, you could be wondering how to style it. It's exciting to buy a new piece of jewelry, but the real magic happens when you combine it with other elements to make your look even more compelling. Let's take a look at how you can take your new earrings to the next level. 
Adding a Pendant Is Always a Winning Move
At CRAFTD, the pendant necklace is one of our favorite pieces. This necklace allows you to display who you are to the world without saying a word. There's no better way to tell your story so quickly and with such style. After you've put on your earring, try adding a pendant necklace into the mix to create even more visual interest. Customize your look by going all gold or all silver with this combination. 
Try Layering Your Favorite Chains 
Another perfect addition to a set of earrings is a classic chain. Chains are some of the most reliable pieces of jewelry you can wear on a day-to-day basis to ensure you always look sharp. You can layer two together or pair one with a pendant necklace to go for a more eclectic vibe. 
We would suggest our CRAFTD Rope Chain if you don't know where to start. This chain features several strands twisted together to form a piece of jewelry that adds texture to your look. Choose your favorite metal color to ensure this piece combines well with your style, and enjoy the way it uplifts your streetwear daily.   
Accent Your Earrings With Rings 
Another way you can accent your ear jewelry is to wear rings. Rings help tie your appearance together since they contain an accent in a zone away from your face. If you're wearing gold earrings, try sticking with gold to create a cohesive jewelry ensemble. All your details working together will add up to make your outfits top-notch. 
You Can Wear Your Jewelry Whenever, Wherever 
Considering your wealth of activities, commitments, and interests, you don't have time to replace pieces over and over. You should be able to buy jewelry once and enjoy it for a lifetime. For this reason, every item of jewelry we craft is water-proof and heatproof. At CRAFTD, we believe in durable men's jewelry that can handle your life. 
Try the New Pair 
We hope you've seen a few earrings that match your vibe. Selecting new jewelry can be intimidating, but adding one piece at a time is the best way to build a killer collection. So go ahead and try out that new pair of Rose Earrings or Compass Studs. When they're CRAFTD to last, you'll be able to coordinate them with elements in your wardrobe again and again. 
Sources:
The Ultimate Jewelry Style Tips Worth Knowing | Influencive
The Best Men's Earrings Guide You'll Ever Read | Fashion Beans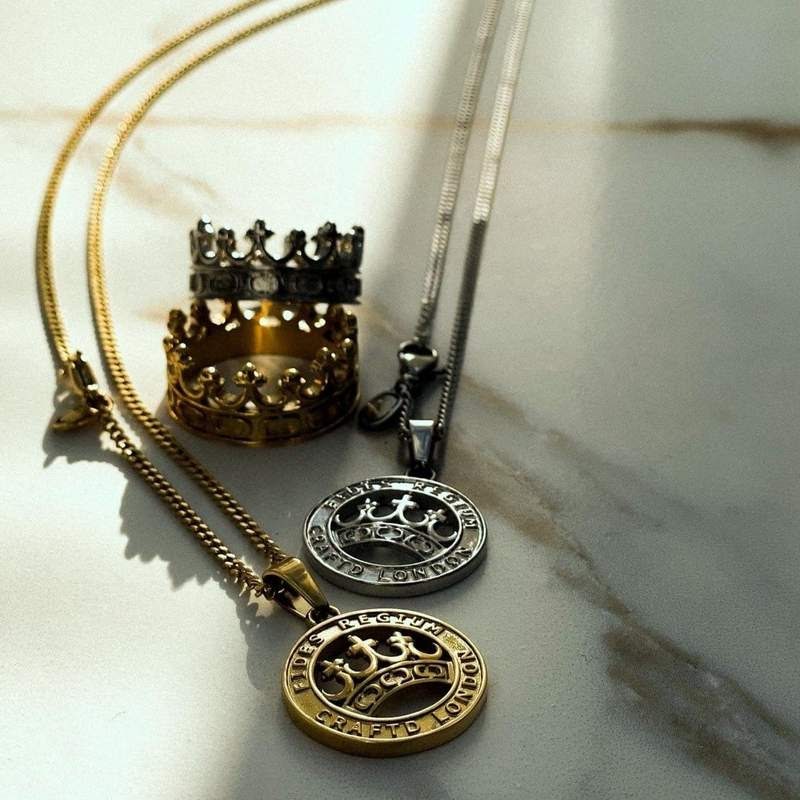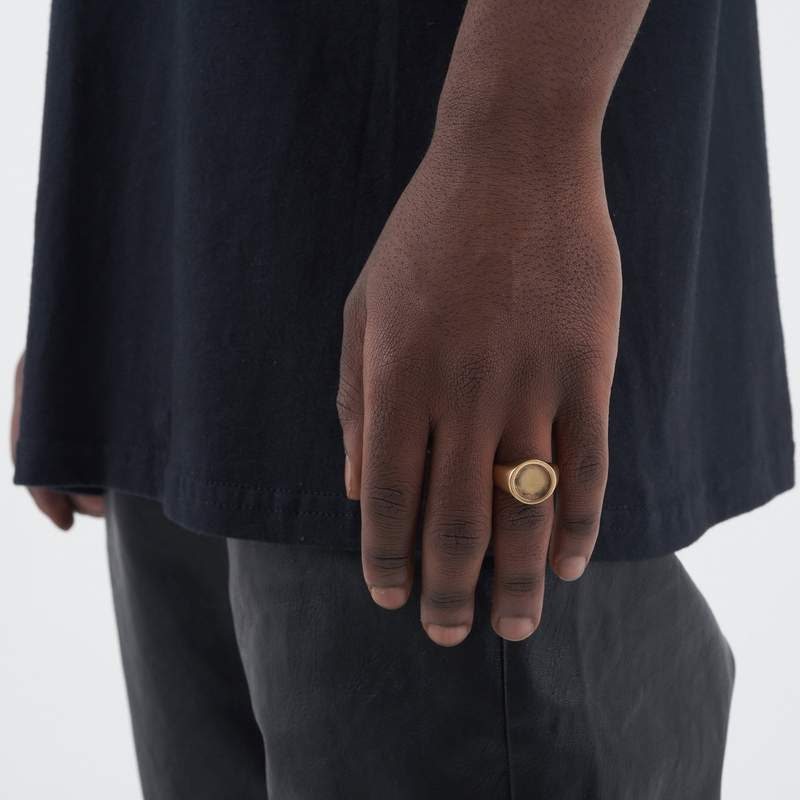 Five Cool Men's Rings With Unique Styles
As you expand your ring collection, not just any band will do. Your jewelry is meant to be utterly unique to represent your particular attitude and style. When you're browsing the most attractive, ...
Read more