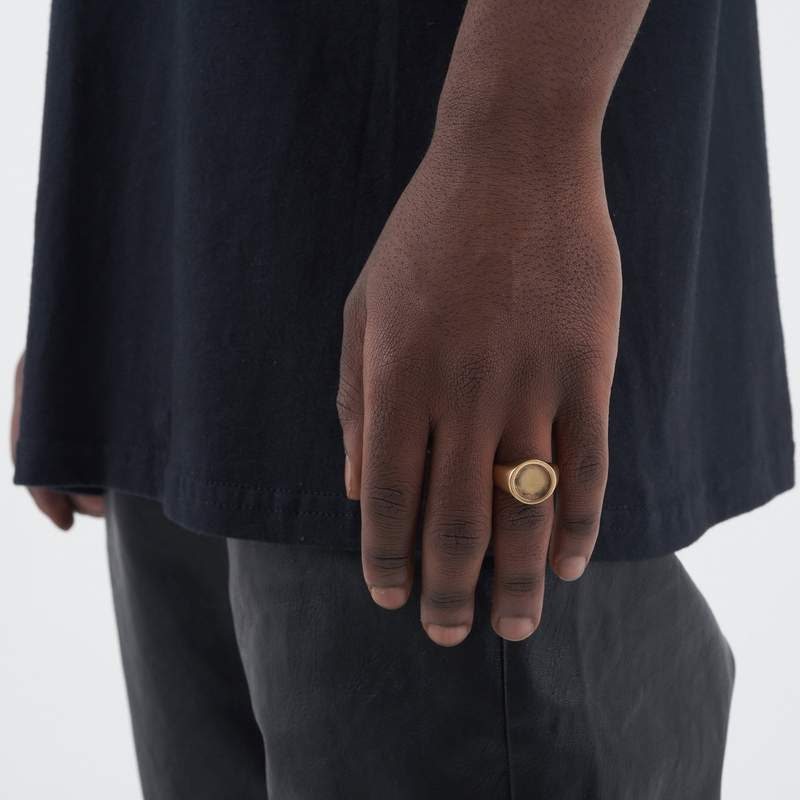 Five Cool Men's Rings With Unique Styles
As you expand your ring collection, not just any band will do. Your jewelry is meant to be utterly unique to represent your particular attitude and style. When you're browsing the most attractive, modern rings, you may wonder which kind is best for your self-expression and coordination with your wardrobe.
Should you opt for minimal pieces or go for bold? Knowing which style is right for you starts by looking at the past and getting inspired.  
Here's the History of Rings
We know. You didn't sign up for a history class, but don't worry. You won't be graded, and everything you learn about ring styles will only guide you to select the most badass rings for your collection. After all, we learn from those who went before us.
Let's take a look at the past, and then we'll come up-to-date with the current rings you can wear to look sharp every day.
Egyptians Wore Signet Rings To Seal 
The earliest known rings are those discovered by historians in Ancient Egyptian tombs. These Egyptian men primarily wore these rings with signet functionality. These featured a seal-engraved bezel displaying the title of the wearer that could be used to authenticate documents. The Egyptians have also been thought to have first exchanged rings as symbols of eternal love.
The Greeks Used Rings To Decorate Themselves
Self-expression entered the scene with the Greeks. These men wore rings purely for decoration, displaying valuable stones in a bezel setting. We can learn something from this Greek style. Looking fresh-to-death is the only reason you need to wear jewelry in your daily life. 
Romans Symbolized Their Class with a Gold Ring 
In the early centuries of Roman civilization, commoners began to wear rings more often. However, most people wore iron rings since gold was reserved for higher social and political classes.
Fortunately, by the third century A.D., almost any person was permitted to wear gold rings throughout the Roman Empire. If you've ever coveted gold jewelry for yourself, this period is the one to thank for your ability to access this high-status material.
The Middle Ages Brought Intricate Designs
Throughout the Middle Ages in Europe, the signet ring resurfaced as a valuable accessory for authenticating a signature. Those performing religious, legal, or commercial transactions marked their identity with a signet seal. Soon, religious leaders began to wear rings engraved with intricate detail to depict the image of saints and religious scenes.
Today's Rings Announce Personal Expression, Family History, and Tradition
We'll skip forward a few thousand years. Today, you can enjoy the personal freedom to access styles the ancient men could only imagine. You're free to wear the pieces that express your values, your style, and your individual brand of cool. Don't take it for granted; take it as an opportunity. 
Embrace History—4 Cool Men's Ring Styles
As we've discussed these ring variations, perhaps you've begun to envision yourself wearing a particular style. Remember that as you search for rings, you're free to customize your ring's size to fit any finger.
You can wear multiple styles at once to represent the past and stay connected to modern trends. Let's look at a few ring styles that are reminiscent of the foundational ring fashions in history. 
1. Try Out a Signet Ring
You don't have to authenticate your identity with a seal anymore, but this ring design is too classic to pass up. You can wear a signet ring today as an ode to the past and a way to stay connected to vintage fashion. Its historical significance makes it even more irresistible as a modern type of jewelry.
Here are two signet variations you can select:
The CRAFTD Signet Ring: This band features a round indentation on the ring's face completed with a thick raised border. This midweight band proudly displays our CRAFTD Logo embossed on the opposite side of the ring. Though for necessity's sake, you may not need to use a signet ring in your everyday transactions, this piece is still a remarkable basic to keep in your ring rotation. 
The CRAFTD Signet Ring 2.0: This band differs slightly from the original signet ring. Instead of an inset round face, our CRAFTD Signet Ring 2.0 has a flush round face surrounded by an indented border. Our CRAFTD logo completes the ring on the opposite side to remind you of the quality piece you're wearing. Try it in 18-karat gold or premium 316L stainless steel. 
2. Wear an Intricate Statement Ring 
In the Middle Ages, men began to wear rings as decorative symbols. They represented their beliefs and style in their jewelry with pride. You can do the same with a statement ring. Profess your faith or express your humanity. You're welcome to do either in the modern age.
Let's check out the detailed rings you can wear to make a statement in your streetwear:
The CRAFTD Vitruvian Ring: DaVinci designed the Vitruvian man as a symbol of man's complex identity. You're not just one thing, and you can carry this individuality mindset with you as you wear this design. Our CRAFTD Vitruvian Man Ring in gold features an engraved picture of the Vitruvian man completed with the CRAFTD symbol above his head. An incomplete indented square border surrounds it with stylistic indentations on the ring's shank.
The CRAFTD St. Christopher Ring: Whether you're religious or not, the Saint Christopher Ring is a reminder that you always have a positive force guiding you. It features an embossed picture of Saint Christopher himself with a raised border and fleurettes on the shank. Wear this ring in warm 18-karat gold, or opt for a cool-toned 316L stainless steel. Whatever you choose, this ring is a reminder that you're always guided toward good things.  
3. Go With a Simple Band Ring
Who said your jewelry has to be ornate? For thousands of years, the simple band has been a go-to option for men's jewelry. Wear it to accent your look or exchange one with your love to signify your eternal devotion.
Here are the band rings you should have in your everyday collection:
The CRAFTD Band Ring: Our take on the straightforward band has a touch of personality. A raised edge lines this ring on either side with a slightly rugged texture to add character. Our CRAFTD name is engraved into the inner band to signify that your ring will last for years. Wear it in 18-karat gold or premium 316L stainless steel. 
The CRAFTD Rope Ring: Here's a design that's as fresh as you are. Our CRAFTD rope ring puts a spin on the simple band structure by adding an embossed rope design between two raised edges.
It's texturized to look slightly worn as if you've been wearing it for years. This band is the ideal piece to casually upgrade your style while playing it safe. Coordinate it with our rope chain to complete your look. 
4. Express Your Style With a Fleurstone Ring
Are you interested in rings that will grab attention when you enter a room? Perhaps you've been playing it safe with your jewelry, and you're ready to step up your game to the next level. Try out a statement ring that stands out from the rest. 
The CRAFTD Fleurstone Ring: Our CRAFTD Fleurstone ring can't be easily missed. This band combines elements of the masculine and feminine tied into one statement ring. On top, the ring features a round black glass face that's unmistakably sleek and bold.
A raised border surrounds the glassy surface with an engraved CRAFTD logo displayed. On the shank of the band, the iconic Fleur de Lis emblem is carved into each side. Wear it with pride and expect compliments. 
How Our Pieces Are CRAFTD To Last 
We believe in quality and longevity. When you buy a piece of jewelry, you shouldn't have to expect to replace it weeks later. That's why we craft our pieces with quality materials that endure throughout the seasons of your life.
Go ahead and wear your rings to the office, the gym, and the wild. CRAFTD jewelry is always sweatproof, heatproof, and waterproof for your peace of mind. 
Style That Rings True
Whether you go for a stunning crown ring or a reliable rope ring, you can get excited over the significant improvements that come with adding small details. Still, you don't have to change your style overnight. As you strengthen your ring collection, add the CRAFTD pieces that inspire you one ring at a time. We think you have what it takes to pull off wearing new rings with ease.
Source:
4 Ways to Express Yourself Through Style | Attire Media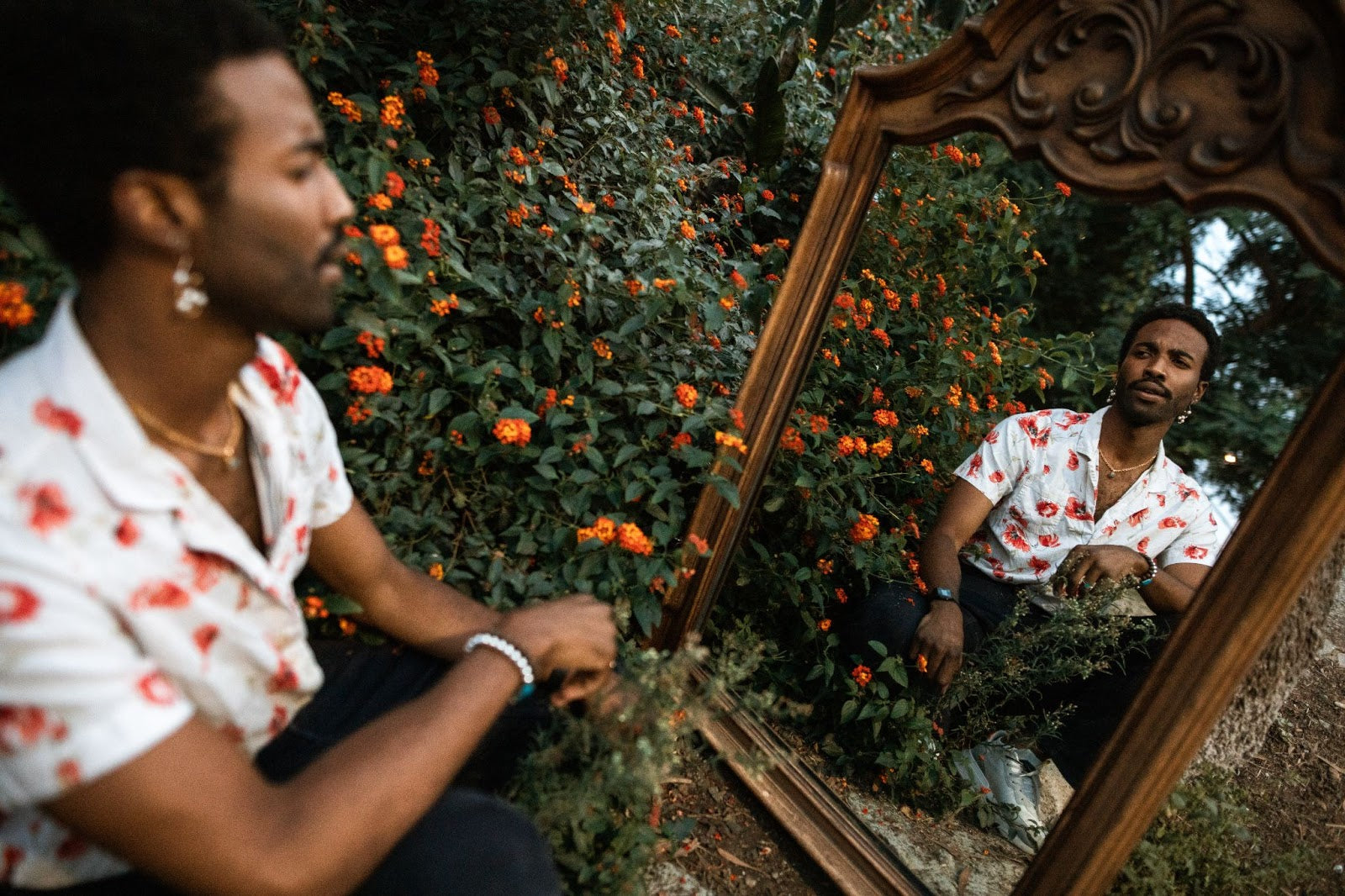 If you were looking for a new car, would you want to test-drive all the cars on the lot? It doesn't make much sense to waste time looking at every model when you want to see the ones that perform t...
Read more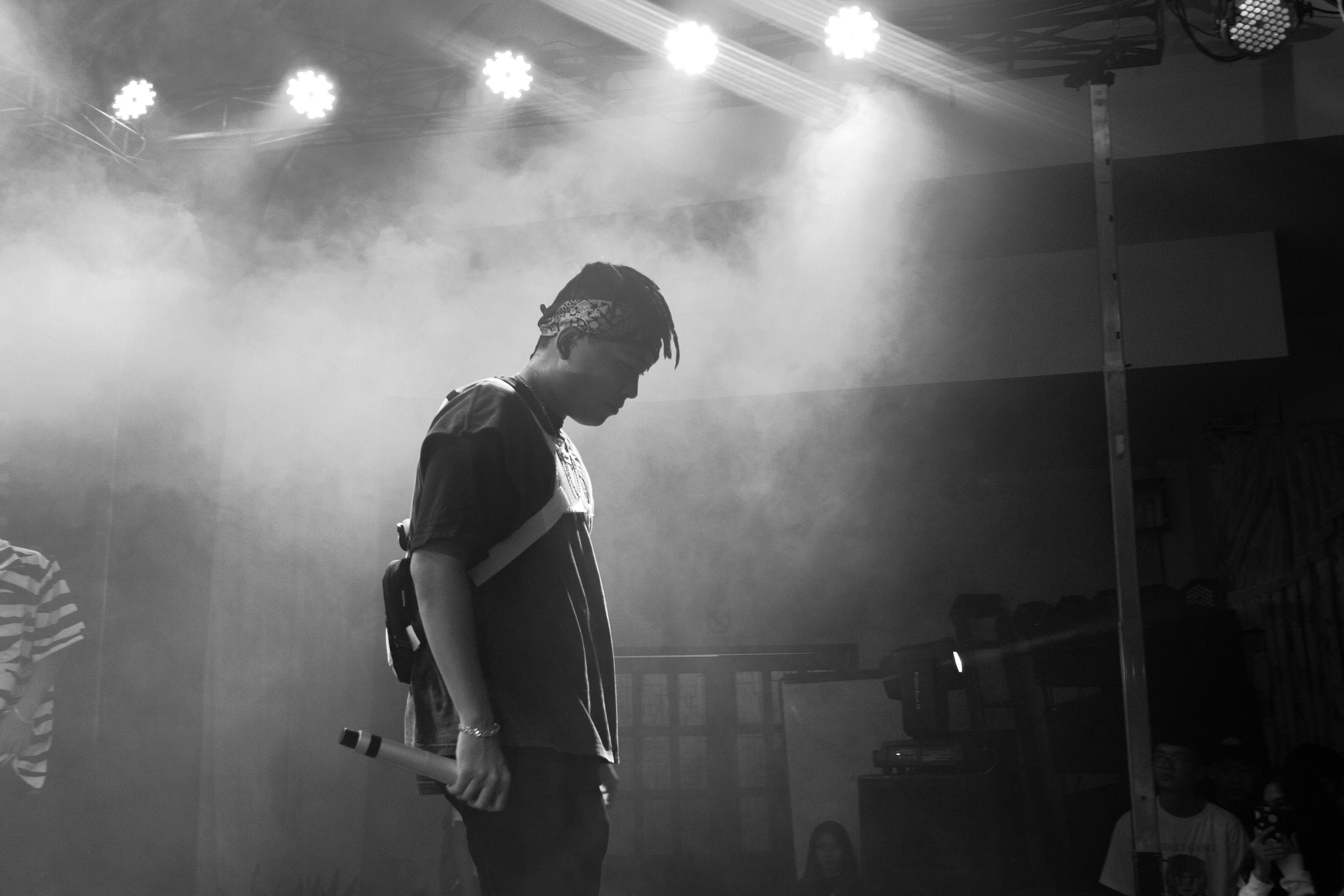 Who said men couldn't wear earrings? Though men's earrings used to be counter-traditional,  21st-century pop culture has made them more popular than ever. If you've ever felt inspired to try out ea...
Read more