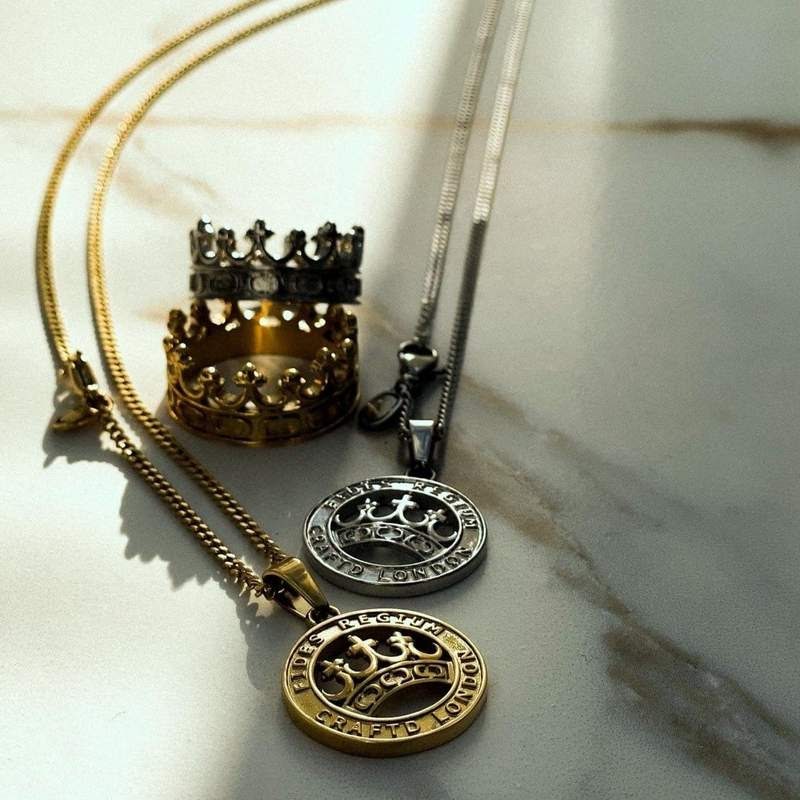 Ten Cool Men's Necklaces with Unique Styles
You're one of a kind, and we know that. Everything you do is recognizable to those around you, so why go for jewelry that looks just like everyone else's? While some people might prefer to slip quietly into the background, we know that's not your style. Your jewelry collection can be robust with the pieces that feel most like your essence, whether others wear them yet or not. 
Perhaps you're doing well with building out your earring and ring collection with individualistic pieces that command attention. You might have found a dagger earring or Vitruvian man ring that is a trademark of your everyday attire. When it comes to necklaces, how can you choose pieces that stand out?
Let's look at the chains and pendants that don't look just like the rest:
Types of CRAFTD Necklaces
Before we dive into the styles that we're confident you'll love, let's discuss the differences between our necklace types. At CRAFTD, we primarily craft two kinds of neck jewelry: chains and pendants.
You're probably well-familiar with chains if you're a jewelry connoisseur. These are perfect for everyday styling. While some may be perfect for daily low-key apparel, we're happy to show you a few chains that have more captivating appeal. 
Next, we love crafting pendants. These are chains with hanging figures displaying a person, timeless icon, design, or idea. Pendants hold a one-of-a-kind potential for telling your story and expressing your values. You can't get any more individual than that. They're excellent to pair with chains to deliver an even greater opportunity for personalization. 
Our Most-Loved Unique CRAFTD Men's Necklaces 
Now that we've covered the two styles we'll be exploring today, let's get started with looking at our best unique necklaces. 
10. Nature-Inspired Designs with The CRAFTD Wheat Chain 
As far as chains go, this one looks singular and delicate at the same time. You don't have to choose outlandish pieces to be set apart. The CRAFTD Wheat Chain is proof of that. This style is modest yet intricate.
Inspired by nature, each of these links joins together to form an unending stalk of wheat. Wear this chain as a step up from your typical chains to something more interesting to behold. 
9. The CRAFTD Rose Crest Pendant For the Romantic 
Many women want to know that romance isn't dead, and you can be the one to show them. Our CRAFTD Rose Crest necklace displays a square pendant with an embossed rose and leaves and a decorated border.
It's not what you'd expect from traditional male jewelry. But today's men know that appreciating nature and the romantic parts of life makes you even more affirmed in your masculinity. Wear this piece alone or layered with other chains for a wholly distinct look. 
8. Stun in the CRAFTD Cuban Chain 
While Cuban chains are undoubtedly well-known, they're still a killer choice – especially in a 12-millimeter width. This oversized style isn't for the faint of heart. It's an excellent example of a statement chain that is guaranteed to make your look stand out. Wear it in 18-karat gold or 316L stainless steel for a sturdy piece that you can't help but feel confident wearing. 
7. Display Confidence With the CRAFTD Crown Pendant 
Who are you deep down? We all go through moments in life that bring us down and cause us to doubt our self-worth. It's just not the truth. You can remind yourself and everyone else that you're a king through and through. Our CRAFTD Crown Pendant is a reminder that can guide you toward self-assurance. It's stunning in 18-karat gold or premium 316L stainless steel.  
6. The CRAFTD Rope Chain Puts a Twist on Classic Chains
Perhaps you're not into oversized chains just yet. That's perfectly fine. You can still choose a style that's brand new to your collection and intriguing for others. One such style is our CRAFTD Rope Chain. This piece displays multiple strands woven together and twisting in a pattern that mesmerizes. Wear it alone, or you can pair it with another chain of your choice for a personalized ensemble. 
5. Walk on the Dangerous Side with the CRAFTD Medusa Pendant 
Do you love ancient mythology? If so, you may already be a fan of Medusa's wild locks or her brazen character. Our CRAFTD Medusa Pendant is an intricate piece displaying Medusa's infamous head of hair surrounded by ornamental indentations and raised edges. Our CRAFTD LONDON logo is inscribed above her head with the CRAFTD symbol surrounding the outer border. Folklore and history follow this necklace, so know that the Medusa pendant is likely to start a thrilling conversation about mythological stories with those you encounter. 
4. The CRAFTD Figaro Chain Adds Visual Interest for Days 
We love this chain for how unique it is while still being completely wearable on a daily basis. The Figaro Chain has been around for some time, but its pattern makes it a timelessly captivating chain to go back to. It features three smaller links joined together by a more extended link.
You can customize this chain by choosing a 50 or 54-centimeter length. The pattern of the Figaro chain makes it an excellent choice for pairing with a pendant when you want to look particularly unique. 
3. Lean into Your Leadership With the CRAFTD St. Michael Pendant 
If you're familiar with Saint Michael, you'll know he's highly regarded for being one of God's archangels. Our CRAFTD St. Michael Pendant is a piece that represents courage and leadership. Its detailed design displays Saint Michael lifting a shield to fight off evil. The pendant is complete with a decorative edge and a beautiful Figaro chain. You can wear this piece as a reminder of your unique influence over the good in the world. 
2. The CRAFTD Toggle Chain is for the Bold and Brave
Are you ready for an undoubtedly unique chain? Our CRAFTD Toggle Chain contains heavy links connected in the back by a toggle clasp. It's an irresistible heavyweight chain that makes a statement of confidence to anyone who sees you wearing it. If you dare, try it with your next out-on-the-town look, and be prepared to influence those in your presence with your undeniable alpha essence. 
1. The CRAFTD Cupid's Revenge Pendant is Fierce as Hell
You can't trust all people to be quality romantic partners. In every relationship, you've got to be on the lookout to ensure your heart and time are protected. The CRAFTD Cupid's Revenge Necklace is a reminder to yourself that you have to come first in every relationship. This pendant displays a winged Cupid holding a rifle. It's a provocative symbol that can upgrade your typical jewelry's appeal exponentially. 
What To Look For in High-Quality Necklaces
When you're searching for unique jewelry, you may find pieces that look perfect for your personality but seem too good to be true. Buying cheap jewelry might seem like an attractive choice at the moment, but what you need is jewelry that endures.
Instead of purchasing low-quality pieces that you can only enjoy for a week, go for the chains and pendant necklaces you can wear for decades. Let's walk through a couple of characteristics to look for. 
Resistant To Tarnishing 
First, your chains and pendants should contain high-quality materials. We'll spare you the chemistry lesson that explains why specific concentrations of gold are more durable than others. 
What you need to know is that your ideal choice for gold jewelry is 18-karat gold. Similarly, you should opt for a silver metal that's resistant to tarnishing, such as 316L stainless steel. At CRAFTD, we're proud to use both these materials to craft durable chains and pendants.
Crafted To Last For Years 
Everyone's lives are full of unique challenges and adventures. Do you spend all day working from home with kids nearby who spill their juice boxes all over your clothing and possessions? Perhaps you're a bachelor who goes camping regularly, wearing chains, rings, and pendants throughout the journey. You deserve jewelry that can handle water, sweat, and heat. 
At CRAFTD, we're passionate about making jewelry that lasts through many eras of your life. For jewelry to last, it must be resistant to tarnishing and safe from the elements that harm low-quality pieces. For that reason, we make our jewelry waterproof and heatproof. You won't have to worry about keeping your chains safe at home or in the wild. 
Uniquely You 
As you search for necklaces that are unmistakably bold and uniquely attractive, remember one more tip: you can make any piece of jewelry your own. A little bit of self-belief goes a long way. 
When you approach jewelry with confidence, you'll find that even traditional pieces can look remarkably distinct. Go for the CRAFTD chains and pendants that make you feel entirely self-assured. We're positive others will notice. 
Sources:
7 Jewelry Mistakes Men Make | How To Wear Accessories For Guys | Masculine Jewelry Tips | Real Men Real Style
How to Wear Chain Necklaces and Accessories for Men | Dapper Confidential
Jewelry Nomenclature: Gem Bracelets And Necklaces | Gem Society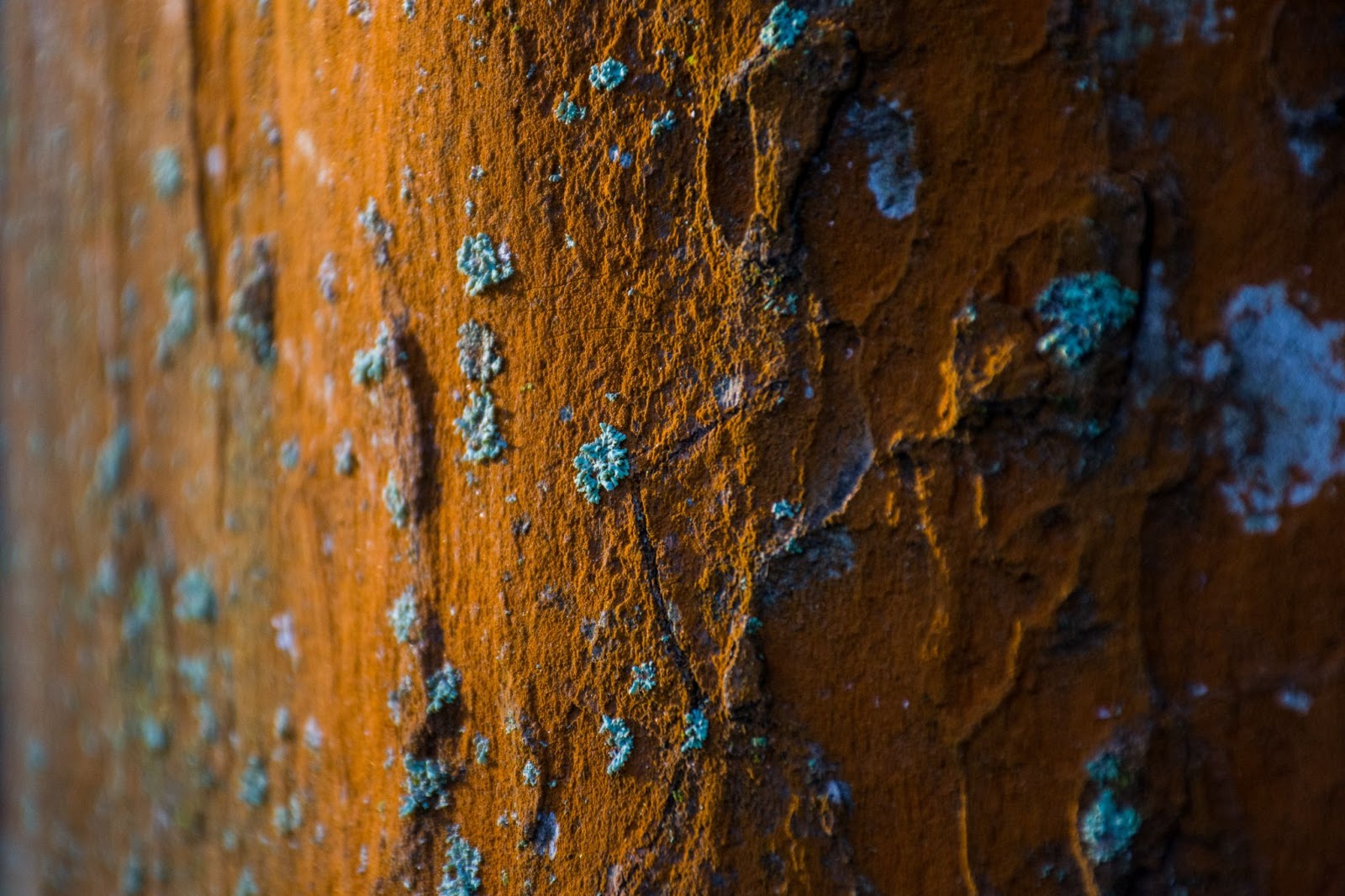 Why do people wear gold jewelry? For some, it symbolizes purity. For others, gold jewelry is a picture of high status. In any case, everyone can agree that jewelry that appears high-quality but sub...
Read more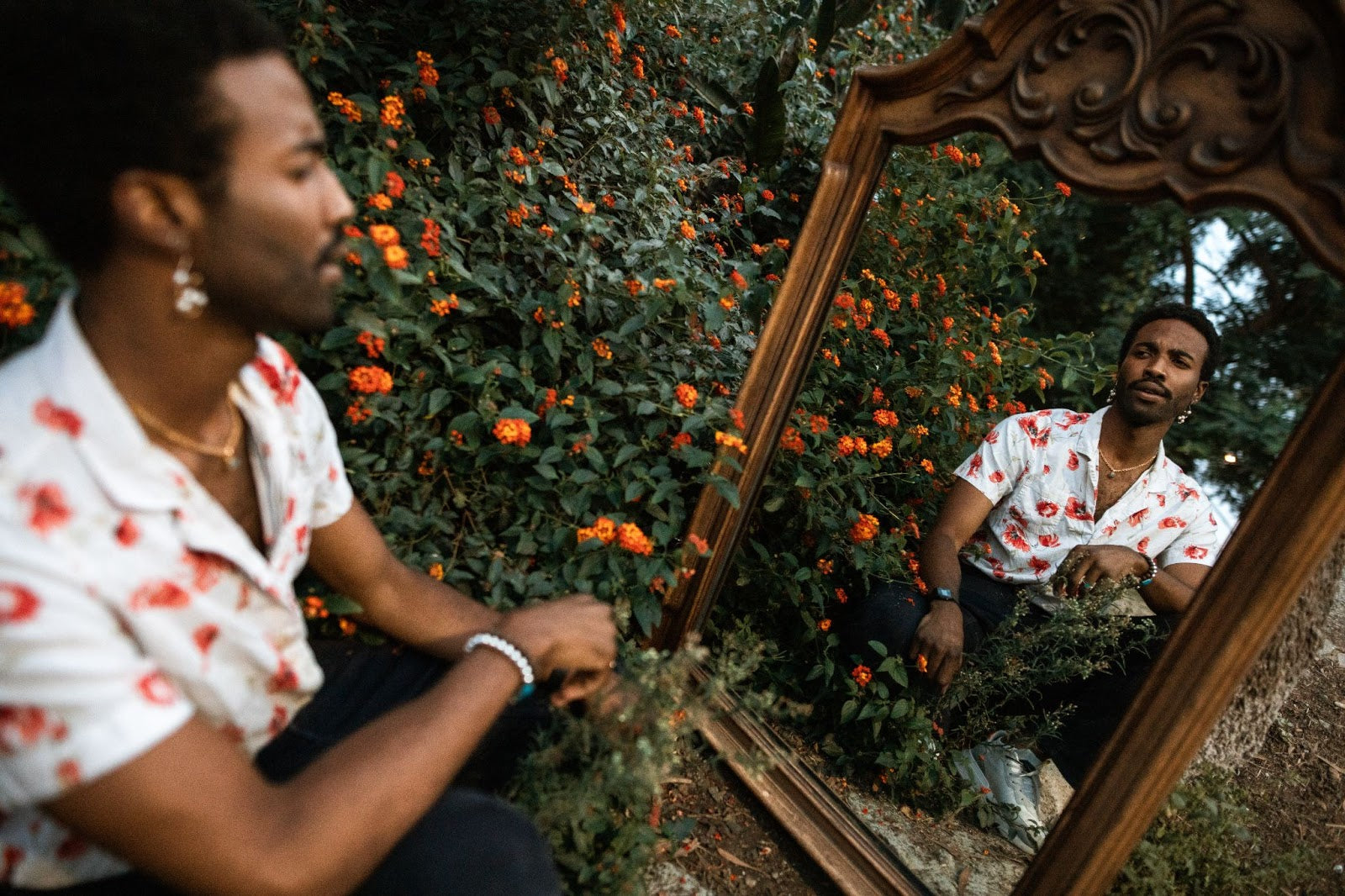 If you were looking for a new car, would you want to test-drive all the cars on the lot? It doesn't make much sense to waste time looking at every model when you want to see the ones that perform t...
Read more