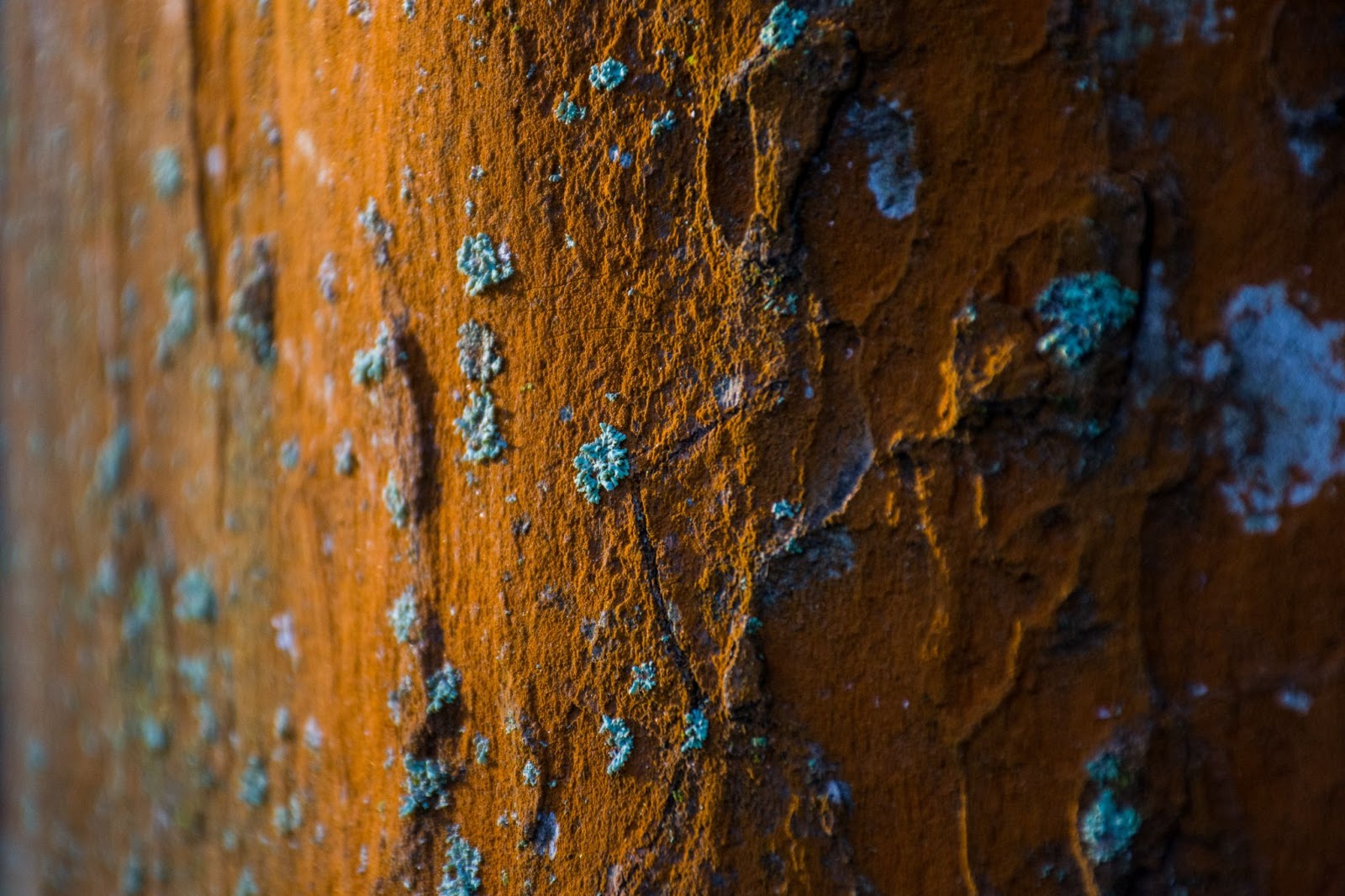 Why do people wear gold jewelry? For some, it symbolizes purity. For others, gold jewelry is a picture of high status. In any case, everyone can agree that jewelry that appears high-quality but subsequently depreciates in value over time is a massive let-down. When you're picking out a new gold pendant, statement ring, or chain, you'll presumably wonder, "will this piece last?"
What Causes Gold To Rust or Tarnish?
Have you ever questioned why some gold items tarnish or rust, but others don't? Chemically, natural, pure gold doesn't rust ever. Gold is one of the least reactive chemical elements within the periodic table. Because of this, it's classified as a noble metal. 
Where does the rust come from? Scientifically speaking, anything that rusts contains iron that has oxidized. Since pure gold doesn't include other metals, it can't rust. There's a downside to pure gold, though. It's incredibly weak, and therefore not suitable for jewelry. 
Elements such as copper, palladium, silver, and other alloys are added to gold to make it more durable. Unfortunately, the same alloy metals that sustain gold's strength can also be more susceptible to tarnishing and rust if iron is included in them. Let's look at which kind of gold is most favorable for your favorite jewelry.
Is All Gold Created Equal? 
Is 24-karat gold as good as 18-karat gold? We've already established that the purest gold option is too weak to be a viable choice for long-lasting jewelry. While 14-karat gold might be less expensive, it contains under sixty percent pure gold content in its alloy. 
For this reason, you should seriously consider going with 18-karat gold. It's seventy-five percent pure gold with twenty-five percent alloy metal for optimal endurance. When you're searching for the purest and most valuable material for your jewelry, 18-karat gold is the option that endures. 
However, solid 18-karat gold doesn't come cheap. So unless you're looking to part with thousands of dollars, your best choice is 18-karat gold plated jewelry. This alternative has all the properties of a solid gold piece: it provides the same quality and endurance benefits for every lifestyle. Get the same look without the sticker shock.
Seven Durable Gold Pieces You'll Love 
You honestly can't have too many pieces of gold jewelry. Now that you know what kind of gold to select for your chains, rings, and bracelets, you might be looking for high-quality accessories to help bulk up your collection. Luckily, at CRAFTD, all our gold jewelry is 18-karat gold and tarnish resistant. Your pieces are guaranteed to last for a lifetime. With that in mind, let's check out a few of our favorites in gold.
1. Crucifix Pendant 
If you own pendants, you already know they're unique compared to other jewelry. No piece of jewelry can communicate your personal brand the way a pendant can. If you've never ventured into pendants, consider adding this classic icon to your collection. Our Crucifix Pendant displays a timeless emblem that signifies leadership, whether you're into religion or not. Pair it with your favorite chain to maximize this pendant's look. 
2. Cuban Chain 
So many chains are well-known for their classic appeal, but none quite like the Cuban chain. Our CRAFTD Cuban Chain in 18-Karat gold is famous in hip-hop culture for the way it drips with confidence. It's bold enough to catch others' attention yet straightforward enough to not cause a scene. We think it's the perfect piece to have on hand when you need a finishing touch for your street style. 
3. Connell Chain 
Perhaps your style is more low-key. Could you be looking for the perfect understated chain to throw on top of your look? A Connell chain is as straight-to-the-point as it gets. Try out our CRAFTD Connell Chain in 18-karat gold for a piece that adds a subtle upgrade to whatever you're wearing. As a bonus tip, this chain looks great with any statement ring or pendant piece. 
4. Dagger Earring 
You may be someone who enjoys making an entrance. Maybe you don't mind having someone steal a second look after they spot your accessories. Our CRAFTD Dagger Earring is for the bold. You can either wear it alone or pair it with other studs and hoops to decorate your entire ear. Its sharp appearance will leave others impressed.
5. St. Christopher Statement Ring
Some people enjoy simplicity. Others appreciate some attention to detail in their clothing and jewelry. If you like bold pieces with finely-etched accents, our CRAFTD St. Christopher Ring could be the piece you've been waiting for. For those religious or not, St. Christopher is a symbol of guiding light throughout your journey. Wear this ring solo if you'd like so that it can take center stage. 
6. Jesus Piece Pendant 
Are you familiar with hip-hop culture? If so, you're no stranger to the type of necklace commonly known as The Jesus Piece. You can find artists from B.I.G. to Jay-Z sporting this iconic pendant as a form of self-expression. Our CRAFTD Jesus Piece in 18-Karat gold is more than an accessory; it symbolizes complete self-assurance. Wear this famous emblem for a finishing touch to your street style that pays homage to the greats. 
7. Rope Ring 
Are you well-acquainted with your personal style? One easy way to develop your trademark approach to jewelry is to have a piece you wear often. You can choose a central accessory that's basic enough to wear each day yet interesting enough to be recognizably you. 
Our CRAFTD Rope Ring is the ring adaptation of our well-loved Rope Chain. This ring in 18-Karat gold features a twisted rope etched in between two solid columns. The rugged texture displayed in this ring may seem like a small detail, but it can transform even the simplest of looks into something remarkable. Wear it paired with your favorite 18-karat gold chain for an even better combination. 
How To Care for Gold Jewelry 
You likely know how to take care of the clothes you wear each day. Each article has its own set of washing and drying directions that help optimize its lifetime and performance. When it comes to your jewelry, don't you want it to last through many seasons of your life? Let's look at a few tips for caring for your gold jewelry that can help ensure it stays in top-tier shape. 
Store It With Care
We all have unique habits concerning grooming and cleanliness. Whatever your natural inclinations may be, remember that your jewelry deserves your best. Your gold CRAFTD jewelry is the highest quality durable metal, and you'll be able to enjoy it for longer by following a few simple steps. 
Here's one small step that makes a massive difference with jewelry: storage. Where you store your jewelry counts. Try to ensure you aren't leaving your rings, chains, and bracelets in dirty cup-holders or dusty window-ledges near your bed. Instead, designate a cool, dry space for your jewelry that's free from dirt.
Wash It if It Appears Dirty
This step might feel obvious, but it's worth mentioning. Sometimes, what people think is tarnish or rust is simply dirt. You can wash your jewelry easily by letting it soak in water with mild soap. Brush it gently with an old toothbrush covering any spots that might have accrued extra filth. You might just end up with a piece that looks as fresh as the day you bought it. 
Live Your Life 
Do you enjoy backpacking through unexplored European hillsides? Maybe you're always off on a new camping adventure or trying out new BMX tricks. If so, you likely get your fair share of dirt under your nails. These experiences shouldn't affect your jewelry.
Your daring experiences shape you into someone more well-rounded and bold-spirited. It's only fitting that you should have complete confidence that your jewelry can withstand the natural dirt from a two-mile hike and camping trip. It should be utterly durable through swimming in Iceland's Blue Lagoon and through black-tie dinners alike. 
We make our jewelry with you in mind. We know you want to live a life that's full of enriching adventures, and you need jewelry that can withstand natural elements. Our CRAFTD pieces are always sweat-proof, heat-proof, water-proof, and resistant to tarnishing with a lifetime guarantee. You don't have to take your favorite chains off to jump into a river. Your jewelry is made to last. 
In Summary: CRAFTD Gold Jewelry Lasts 
We're dead-set on quality at CRAFTD. We want to support you in living an unshackled, expressive lifestyle. When you choose a chain, ring, or pendant in 18-Karat gold, you can have confidence that it won't discolor or change. Your pieces can tell your story if you'd like, or they can simply complement your look. Whatever your style approach may be, we're here to support you with jewelry that's fit to take on your life. 
Sources:
10 Metals That Don't Rust | Non-Rusting Metals | Tampa Steel
Does Gold Rust or Tarnish? Gold Corrosion Explained | AZ Rust
Purity of gold: Difference between 24k, 22k and 18k gold | Times of India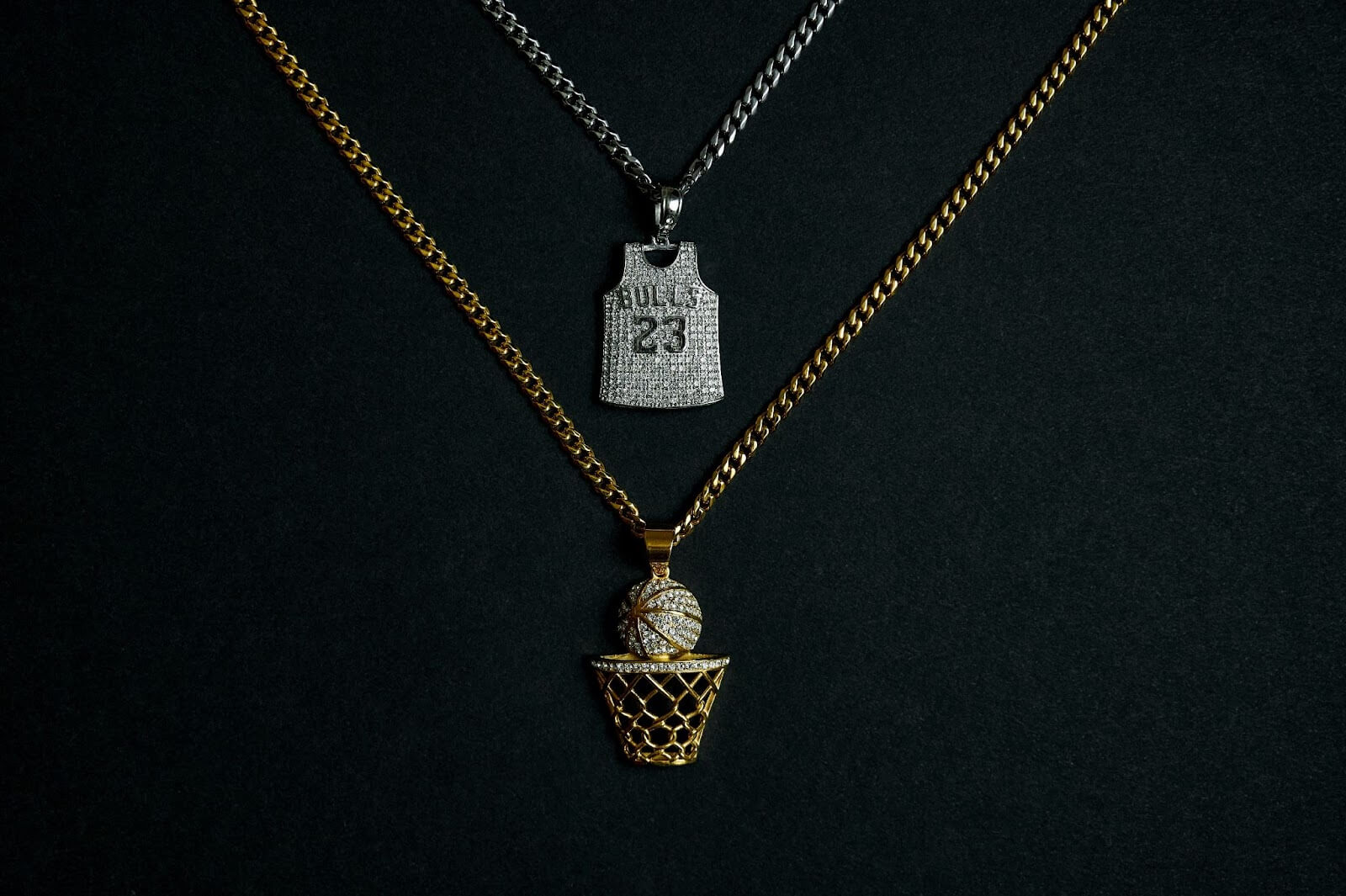 Gold or Silver: Which Should You Wear?
Some people stick with gold jewelry no matter what. On the other hand, some people opt for other precious metals, like silver, yellow gold, platinum, or rhodium. They might choose these metals for ...
Read more