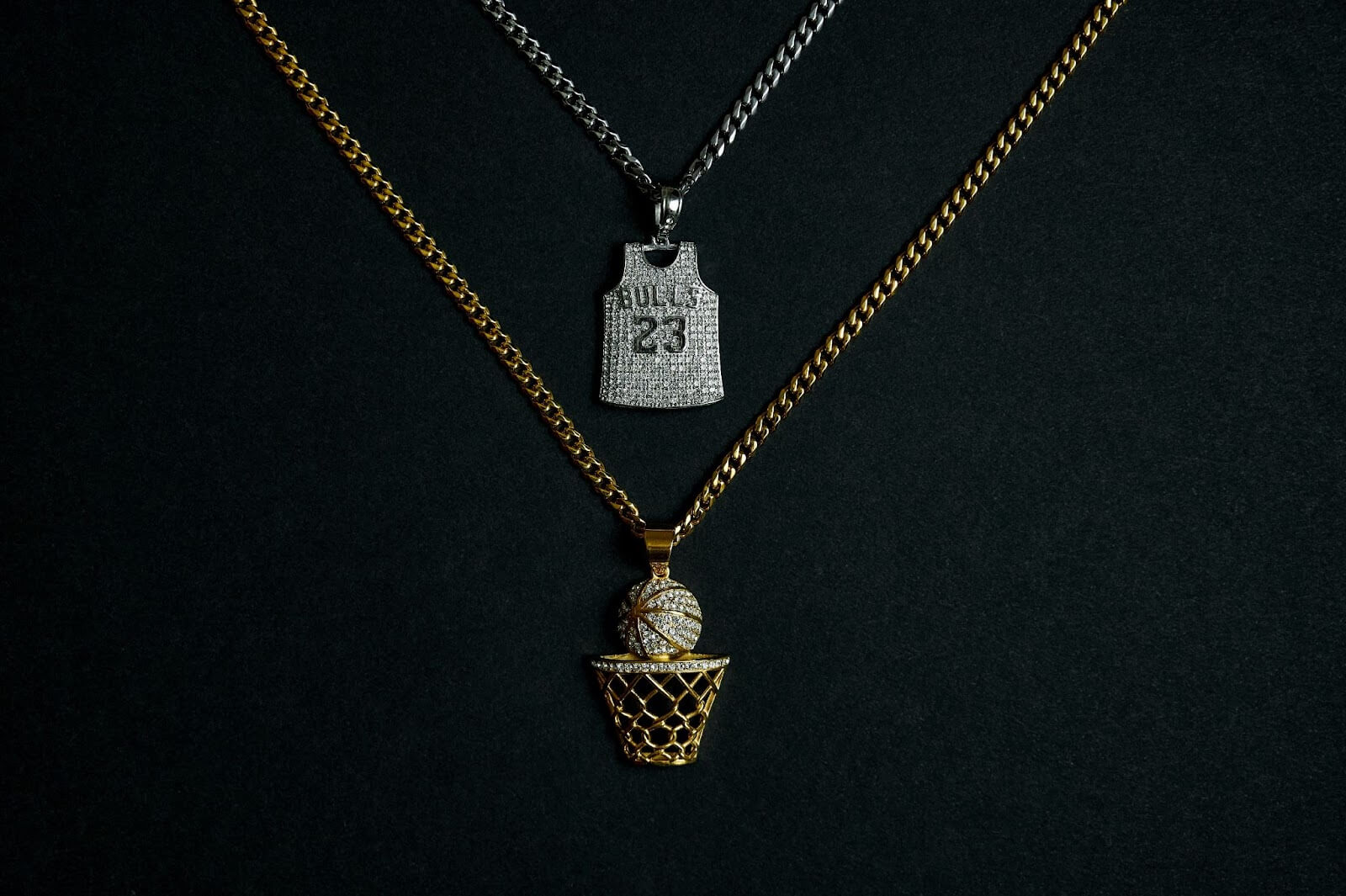 Gold or Silver: Which Should You Wear?
Some people stick with gold jewelry no matter what. On the other hand, some people opt for other precious metals, like silver, yellow gold, platinum, or rhodium. They might choose these metals for several reasons: current trends, intrinsic value, resistance to scratches and damages, family traditions, long-term investment, or personal aesthetic preferences. Maybe cost is a factor; an ounce of gold might be more expensive than a couple of ounces of silver (depending on the gold market and silver market). 
You can buy gold and silver in a variety of ways, not just as jewelry. You can buy silver bars, silver bullion, silver coins, pure silver, pure gold, gold coins, or gold bullion. It's unlikely that you would acquire these things unless you were a precious metals investor or collector. 
How can you know which metal makes sense for your jewelry? If you have any uncertainty about which to choose, don't worry. When it's all said and done, what matters most is that you're thrilled with your choice of metal color. Let's take a look at a few reasons you might choose one over the other, such as the luster and purity. Then, we'll look at which jewelry pieces might be good to add to your portfolio of jewelry and become an asset to you. 
Decide Based on Your Skin Tone 
Has someone ever told you that you're a "true winter?" They were most likely using principles from color analysis to let you know certain hues may look favorable next to your skin. Color analysis is a valuable tool you can utilize when selecting gold or silver jewelry for yourself. Silver is naturally a cooler-toned metal, while gold is warm-toned. Want to find out where you fall on the color wheel? 
The entire process of determining your season is a bit lengthy, but here are the essential steps. First, you can evaluate whether cool-toned colors look more natural against your skin by taking your photo next to a white sheet. Do you notice golden undertones to your skin or pink and blue ones? If you have skin that appears more cool-toned with pinks and blues, you may prefer silver. Those with warmer skin tones may opt for gold. 
Next, when thinking of your undertones, you may also want to take into account your hair color and eye color. These can contribute to whether warmer colors like gold, orange, and brown look more natural for you compared to silver, magenta, and indigo.
Determine Your Closet's Primary Palette 
It's worth mentioning that you're more than your skin tone. When determining whether gold or silver suits you more, look inside your closet. The clothes you have in your wardrobe might have a pattern to them. Perhaps you often gravitate toward one uniform color palette that lends itself to compliment either silver or gold. Let's examine your wardrobe to see what metal compliments your hoodies, work slacks, and basic tee shirts. 
Choose Gold for Bright Warm Hues and Muted Earth Tones 
When you look at your basic tee shirts, you might notice that you've accumulated quite a few olive greens and beige-colored tops. You also might see bright yellow hoodies and amber dress shirts. These colors may seem different based on their saturation levels, but their undertones have something in common. They're all warm-toned shades that look stunning with the brilliant, warm glow of gold jewelry.
Go With Silver for Muted Cool Colors and Contrasting Tones
Maybe when you opened your closet, you noticed lots of neutral basics – grey, white, and black are your go-to colors for your work attire and loungewear alike. You may also have a few navy blue sweatshirts and perhaps some violet or mauve here and there for color. In any case, these are cool colors, and they look best with silver jewelry to complement their calming undertones.
Look Into the Symbolism 
Here's another reason you may wish to opt for one metal over the other for your jewelry – symbolism. Did you know that colors have subliminal meanings that can communicate your traits to the world around you? If you're intentional about the energy you transmit to the world, this could be a factor worth contemplating. So let's look at what gold and silver express to find the jewelry material that most fits your energy.
Gold: Gold carries a stunning connotation for those who choose to wear it. Others may associate this warm-toned metal with success, wealth, and prestige. If you decide to wear gold jewelry more often, your peers may begin to link you with feelings of enlightenment, optimism, and confidence. If you relate to any of these attributes or wish to portray them, gold could be the hero choice for your jewelry.
Silver: This classic metal symbolizes a few different character traits. For example, if you wear silver jewelry often, others might tend to associate you with affluence, intuition, and a modern vibe. They may also think you carry a dynamic and calming presence. If you aim to maintain high quality and an inspirational spirit, silver may be the choice for you. 
Mix Metals If You Like 
It's perfectly reasonable to wonder which color suits your personality and undertones best. We hope the tips you've seen thus far are meaningful to you in deciding which of these metals might highlight your best features. However, it's worth noting that you don't have to stick with just one metal color in your jewelry box. 
Mixing metals might feel strange to you at first, but it's a terrific choice for those who want the best of both worlds. Maybe one day you want your silver ratio of jewelry to be higher than gold, or vice versa. Play around with it!
Where To Find High-Quality Gold and Silver Jewelry 
When you're searching for jewelry, what's more important: color or quality? Unfortunately, you may have picked up a habit of selecting sterling silver jewelry or jewelry mainly composed of nickel and other alloy metals when you go shopping. While doing this is often convenient and affordable, it comes at a long-term cost and may turn into a disappointing experience. 
When your jewelry contains cheap, sub-par metals, it's more likely to tarnish and become discolored quickly. To avoid this, try taking the extra measure to buy jewelry that's made to last. The good news is, you don't have to find an absurdly expensive jeweler (unless you happen to be looking for wedding bands, an engagement ring, or diamonds and gemstones for your special someone) to find high-quality pieces. At CRAFTD, we're serious about excellence. 
As a result, we intentionally craft our jewelry to be tarnish-resistant, sweat-proof, and water-proof so you can relish it for years. It's not all talk, either. We make our chains, pendants, rings, earrings, and bracelets with 18-karat gold and premium 316L stainless steel. These materials guarantee that your pieces will be quality enough to look stunning and durable to withstand all the rugged activities of your life. 
Pieces That Look Stellar in Gold and Silver 
Do you think you know which metal is perfect for your next jewelry purchase? You may have discovered your clothes yield themselves to match gold jewelry effortlessly. On the other hand, maybe your personality aligns more naturally with silver's symbolism and calming effects. Whether you prefer gold or silver more, our CRAFTD pieces look incredible in both metals. Let's check them out.
Cuban Chain 
Are you looking for a chain that means business? You might be the sort of person who enjoys other people noticing your jewelry in public. Our CRAFTD Cuban Chain is perfect for those who prefer the spotlight to anonymity. In 18-karat gold or premium 316L silver, this chain is sure to add personality to any outfit. 
North Star Pendant 
What guides you? Everyone has a focal point that determines the way they live their lives. If you're driven by a steadfast inner compass or vision, your mission is worth remembering in your jewelry. Our CRAFTD North Star Pendant not only adds an eye-catching accent to your look but, more importantly, it's a reminder to never lose your focus when it comes to the truth that guides you. 
Dagger Earring 
Who cares about playing it safe when you can present yourself to the world with contagious confidence? Our CRAFTD Dagger Earring not only looks great in 18-karat gold or 316L stainless steel, but it's also a piece that catches eyes and compliments alike. Wear one alone for a subtle accent, or pair it with your favorite chains for an emboldened look. 
Crown Ring 
Your jewelry not only communicates a message to the world, but it's a reminder for you, too. Slipping a crown statement ring on your finger is an easy way to help yourself remember that you're in charge of your life. In 18-Karat gold or premium 316L stainless steel, our CRAFTD Crown Ring is a remarkable accent piece that communicates your leadership and high-caliber nature. 
Make a Set 
Do you feel like you arrived at a conclusion today? Maybe after learning about which season you might reflect in your skin tone, you've decided you want to commit to building out a fully-stocked silver jewelry collection. If you're going to bulk up your stash, you might consider making a set in all-silver. 
Then, when you design your set, you can customize the pieces to reflect your style and essence. Use our Make a Set tool to select a pendant and chain to elevate your work clothes and street style each day. 
In Conclusion 
Every person is unique. Choosing jewelry that suits you best takes a little bit of thought and effort, but it's well worth the time spent. Whether you select gold or silver as your go-to for jewelry, you should always go for the best quality. Treat yourself to CRAFTD pieces of jewelry that are guaranteed to last throughout your journey. Trust us, you're going to need more storage space for all the jewelry you'll want to buy.
Sources:
Colour Analysis Which Colour Season Are You? | The Concept Wardrobe
Silver Color Meaning - The Color Silver Symbolizes Affluence and Modernism | Color Meanings
Gold Color Meaning - The Color Gold Symbolizes Wealth and Success | Color Meanings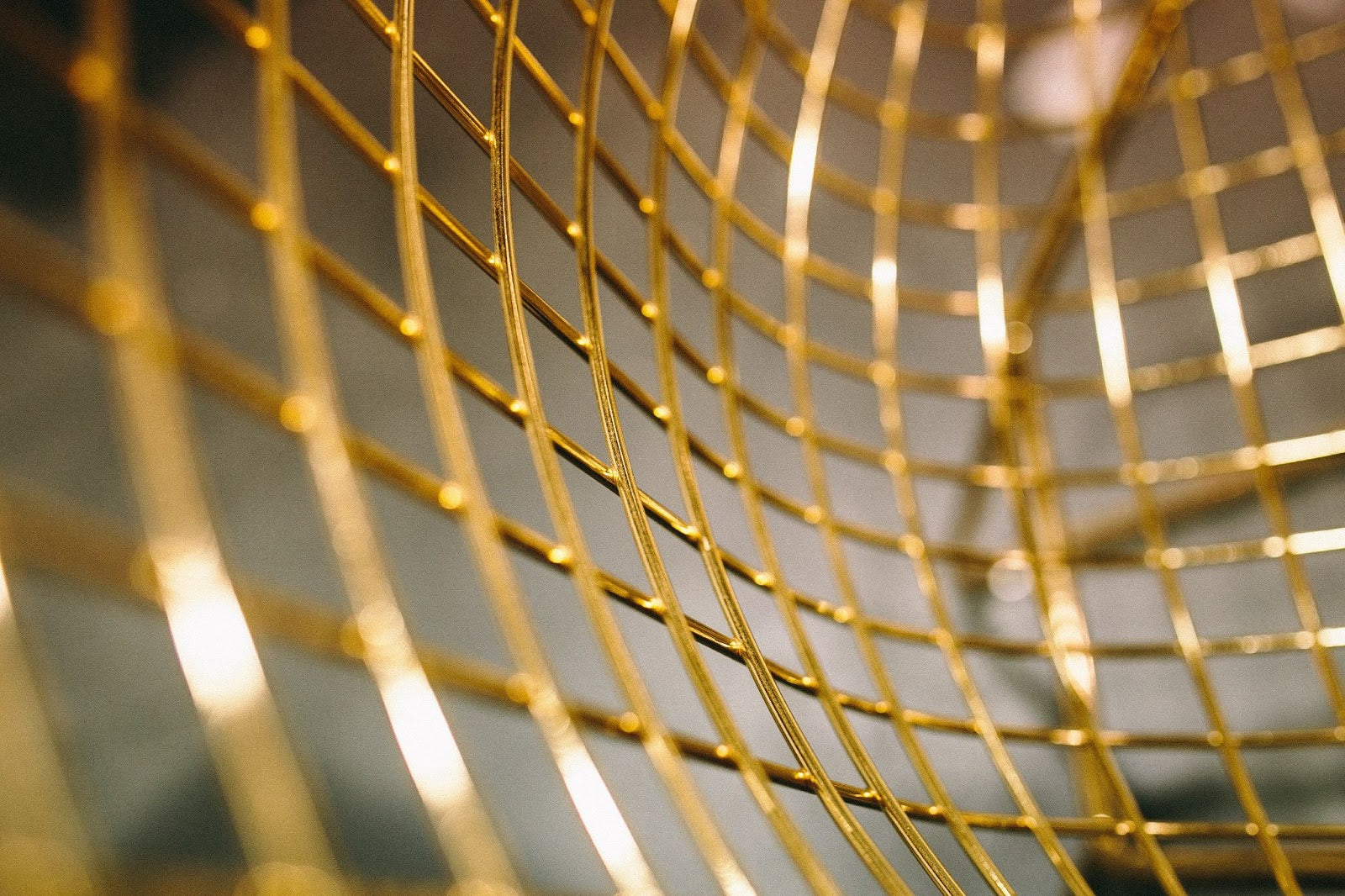 Is gold jewelry your thing? Perhaps you've invested lots of time over the years adding pieces to your jewelry collection. You love wearing gold chains with your formal attire and dressing up your s...
Read more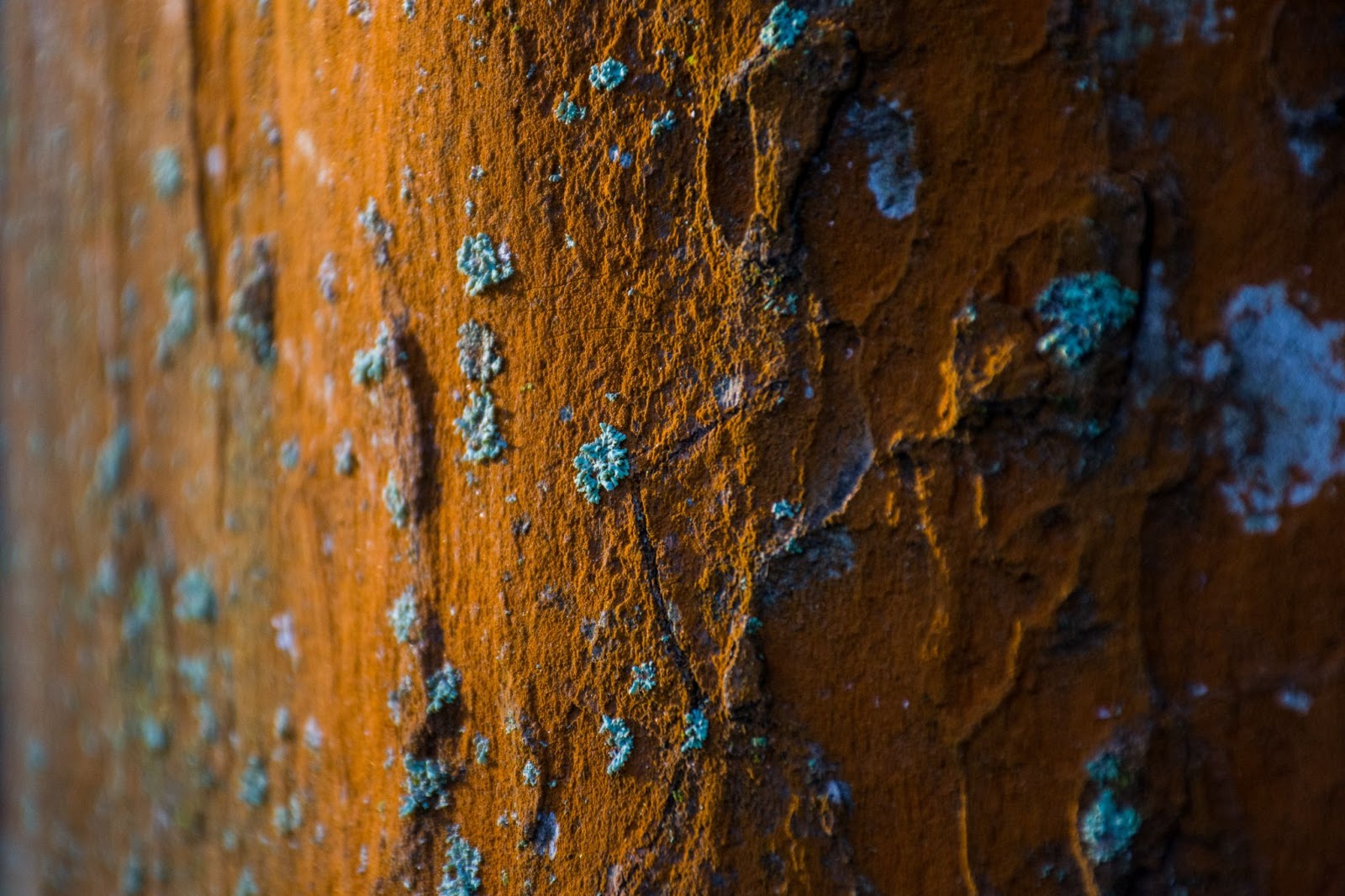 Why do people wear gold jewelry? For some, it symbolizes purity. For others, gold jewelry is a picture of high status. In any case, everyone can agree that jewelry that appears high-quality but sub...
Read more