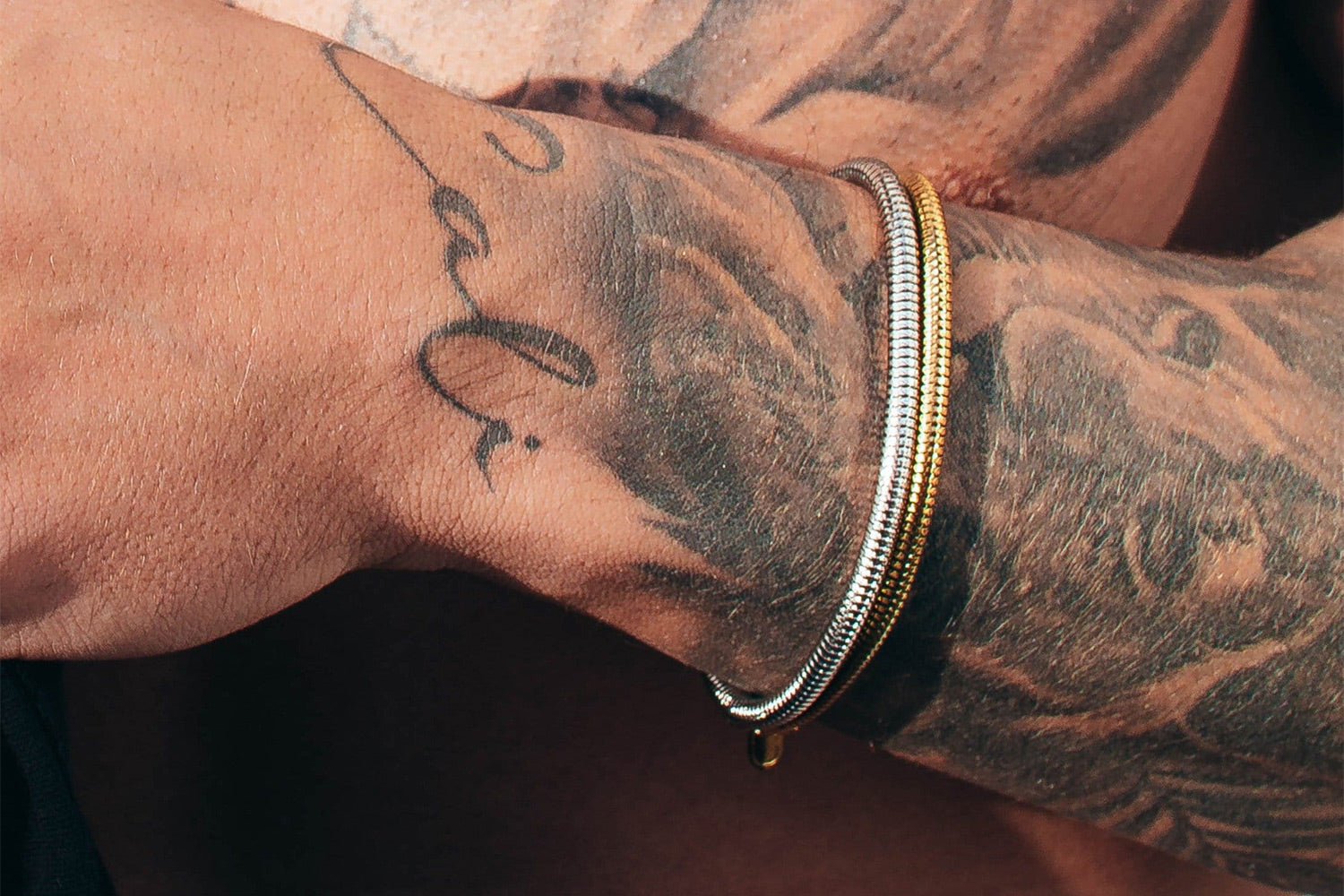 Four Reasons Why You Need a Figaro Bracelet
We're all supposed to evolve over time. Think back to your high school choices. Your personality, priorities, and fashion choices were likely much different.
Still, sometimes, you might end up holding onto old pieces of jewelry from high school without noticing that they're holding you back. It happens to the best of us, but now is as good a time as any to evaluate your collection to discern whether your jewelry is working for you.
Let's review a few bracelet styles you can incorporate into your collection to give your clothing new life. 
What Is a Figaro Chain? 
If you're not into chain jewelry, you might think that all chains are essentially the same. While they may maintain similar functionality in some cases, their designs can vary. 
One chain you can start to appreciate for its unique design is the Figaro chain. Whether this chain is in bracelet or necklace form, it always adds value to the clothing paired with it.
Its design is marked by a trademark pattern—one elongated link followed by two to four shorter links. When worn alone or with other chains, this piece always contributes fascinating visual symmetry.
How To Style a Figaro Chain Bracelet 
If you want to try out a Figaro bracelet, you may want to get some guiding tips for styling it with your clothing and other jewelry. Picturing a few different combinations can help you avoid playing it safe and getting locked into only wearing it one way.
Here are our tips for wearing a Figaro chain bracelet with confidence:
Wear It with a Killer Statement Ring
If you're lucky, you might have a vintage second-hand statement ring passed down from a family member. Statement rings are any ring that draws more attention to its design rather than staying subtle and modest. 
When you're imagining ways to wear your Figaro bracelet, try combining it with a statement ring or two across both hands. Doing this can help you feel more coordinated in your overall look. 
Pair It with Other Classic Chain Necklaces 
Another tip to try in harmonizing your Figaro bracelet to other pieces is adding a few chain necklaces to your look. You can spread the visual appeal to another section of your outfit by layering classic chains and balancing out the look. These chains can be bold or simple; go for what makes you feel comfortable. 
Throw a Pendant Necklace Into the Mix 
If layering multiple chains doesn't feel right, here's another trick you can try. Layer a chain necklace with a pendant necklace. The combination of both pieces can bring your look up a level and help you look even more put together.
With your Figaro bracelet on your wrist, you'll feel completely dripped out for a day of making social rounds and taking the world head-on. 
Four Reasons You Should Wear Figaro Bracelets More Often 
Perhaps you're wondering why you should go for a Figaro bracelet out of all the different styles you could choose. Ultimately, having a variety of chains and bracelets in your collection is ideal. However, there are a few reasons we think a Figaro bracelet is essential. 
1. They're Eye-Catching, But Simple 
First, Figaro chains feature the perfect balance of being low-key and visually interesting at the same time. Their unique pattern can blend into your look while elevating it simultaneously. For those reasons, it's a versatile piece to have ready to go in your collection. 
2. They Can Add Texture to Your Fit 
Have you ever noticed that your outfits tend to fall flat with too many bland solids? Perhaps your typical jeans and a t-shirt aren't cutting it anymore. The symmetrical pattern of Figaro chains helps add texture to dull clothing to bring it up a notch.
3. They Highlight Your Unique Style 
Figaro chains aren't so bold that they can't blend in. When you're looking for pieces that can accent your individual essence, you might not want overpowering pieces.
Fortunately, the Figaro bracelet is minimal enough to blend with multiple styles and eye-catching enough to make a difference in the quality of your appearance. 
4. They Blend Well with Other Jewelry 
Creating a coordinated jewelry look isn't always straightforward. However, Figaro chains offer a remarkable style that blends well with other pieces. When layered with other chains or worn in coordination with other pieces, the Figaro is an excellent choice for blending with your tried and true jewelry.
Top Jewelry Picks for Your Collection 
Whenever you're evaluating your jewelry collection, you may spot a few quality pieces worth holding on to. Yet when you notice that you're lacking in essential pieces to pair with your clothing, it may be time to restock.
Here are our top picks for high-quality jewelry you can add to your collection:
1. Figaro Chain 
If you're becoming a fan of the Figaro bracelet, you may want to go ahead and purchase a CRAFTD Figaro chain necklace, too. This chain is a terrific piece you can layer with others for fresh-as-hell streetwear.
Choose your preference of high-quality 18-karat plated gold or premium 316L stainless steel and try it out with your other chains. 
2. Dagger Earring 
Perhaps you've been feeling like your jewelry could use a boost. If you want to get into edgier styles, you may want to consider pairing a statement earring with your chains.
We'd suggest the CRAFTD Dagger earring. This piece is perfect for those who want to make a bold impression and have fun with their appearance. 
3. Connell Chain
Sometimes, going back to the basics is the best option. You can add a Connell chain to your fit when you want to incorporate more understated everyday jewelry into your look. You might want to purchase gold and silver for this one; it's a go-to piece you may want to wear every day of the week. 
4. Silver Crown Pendant
As we mentioned earlier, another way to spice up your appearance with your jewelry is by adding pendants to your chains. Pendants are not only aesthetically pleasing, but they can incorporate meaning and expression into your jewelry as well.
For example, our CRAFTD Crown pendant has a terrific design on its face, but it's also a reminder of your worth. You can appreciate how it looks with your other jewelry while feeling confident and self-assured. 
5. Tennis Chain 
You may be the sort of person who wants to make an entrance with your fashion. On the other hand, you might have a unique creative event coming up that requires you to level up your typical jewelry. 
When you want to increase the drip of your jewelry, consider adding some ice. Our CRAFTD Tennis Chain necklace is a perfect piece to start with. Choose your preference of silver or gold and enjoy the way your fit transforms with every glowing stone. 
6. Vitruvian Man Ring
If you're itching to incorporate more statement rings into your weekend apparel, we've got a suggestion for you.
Our CRAFTD Vitruvian Man ring is a perfect emblem representing your multi-faceted nature. Its design also catches eyes and uplifts any rings or bracelets nearby. Try it out when you're ready to step up your ring game.
7. Snake Chain Bracelet 
If you want to add more bracelets to your collection, choosing versatile pieces is a must. One bracelet you won't want to pass up is our CRAFTD Snake chain bracelet. Each link blends seamlessly to create a scale-like finish that's fluid with your every movement. Wear it alone or pair it with an eye-catching statement ring. 
8. Cross Pendant 
Another essential piece to add to your collection is our CRAFTD Cross pendant. The cross as a symbol has been iconic for millennia. The cross has taken on even more rich meaning in hip hop culture and modern jewelry, solidifying its place in jewelry for years. You can sport a cross pendant with chains for an always-classic layered look. 
Wear Your Figaro Chain Bracelet With Confidence 
When you're checking out your old jewelry collection, sometimes there are classic pieces that hold their value. In that case, you don't have to throw out the baby with the bathwater—hold onto timeless quality pieces that improve your look.
At the same time, you can be bold enough to take chances on new bracelets like the CRAFTD Figaro bracelet to see how much new elements can uplift your wardrobe. 
Sources:
Style Tips for Short Men  | Primer Mag
What Jewelry Should Men Wear? | Men's Fashion Magazine
A Complete Guide To Smart Casual Dress Code For Men | FashionBeans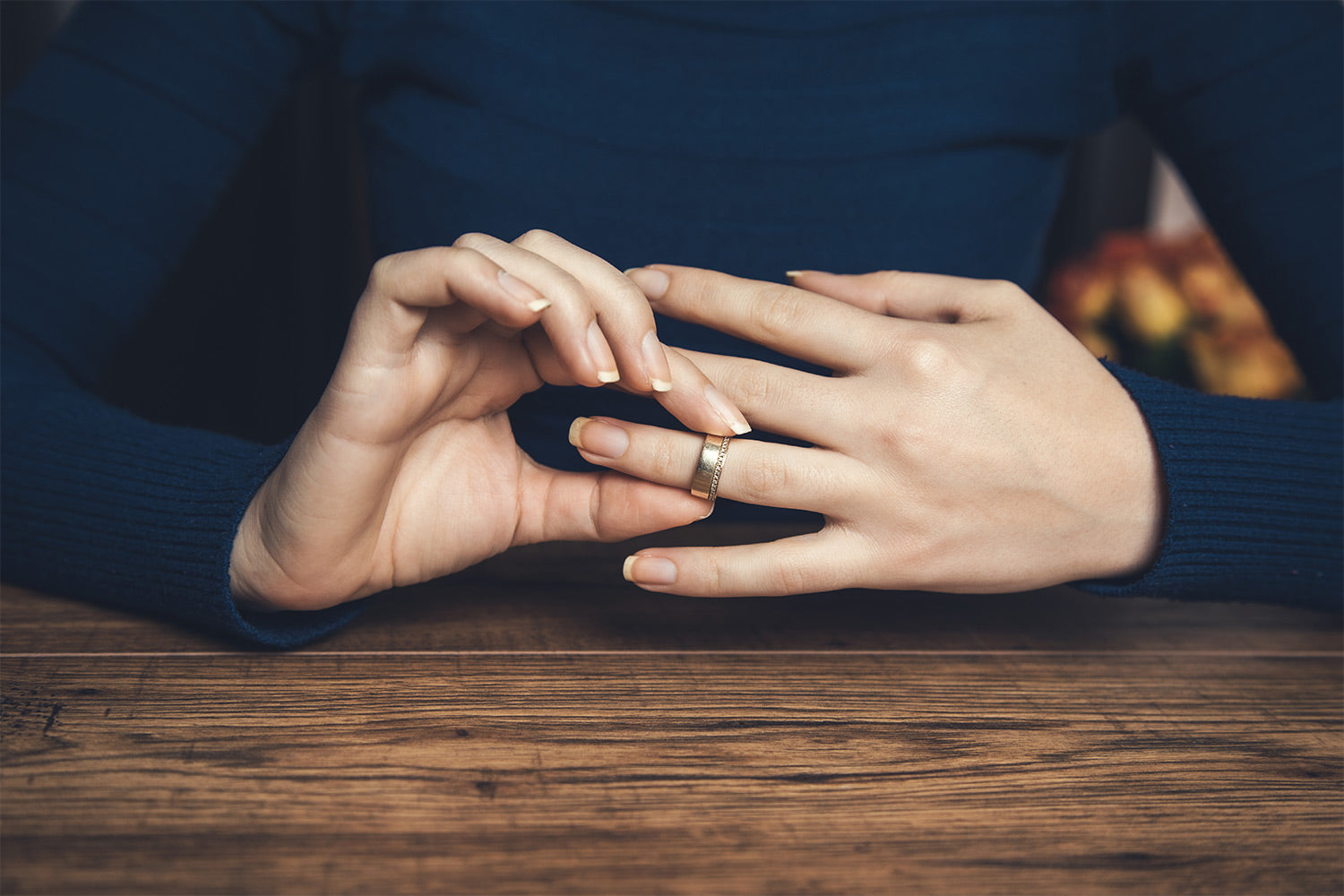 What Is the Wedding Ring Finger?
Sometimes, traditions can go unnoticed and blindly accepted for centuries. However, you might recall the first time you remember noticing married people wearing a ring on the fourth finger of the l...
Read more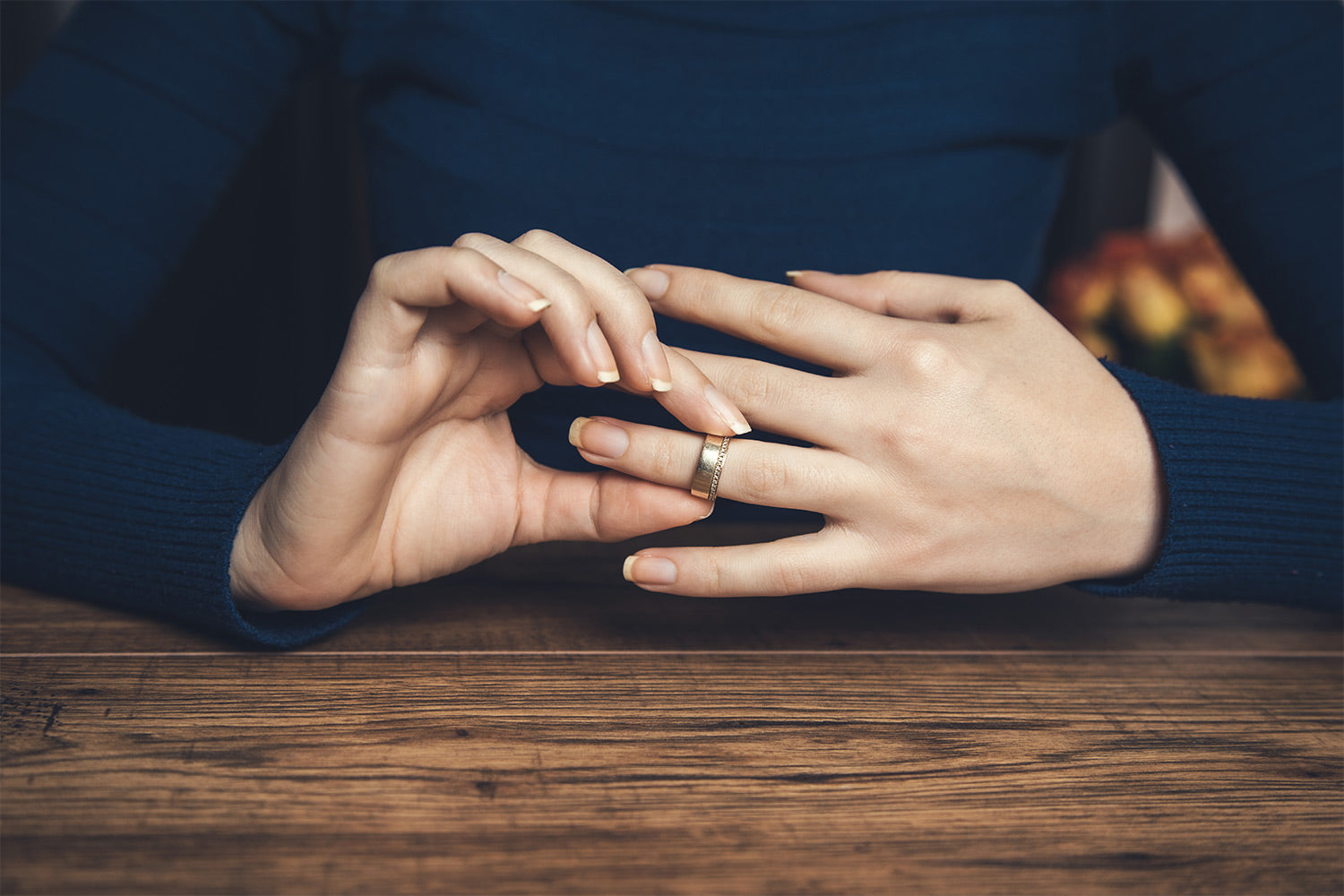 What Is the Wedding Ring Finger?
Sometimes, traditions can go unnoticed and blindly accepted for centuries. However, you might recall the first time you remember noticing married people wearing a ring on the fourth finger of the l...
Read more