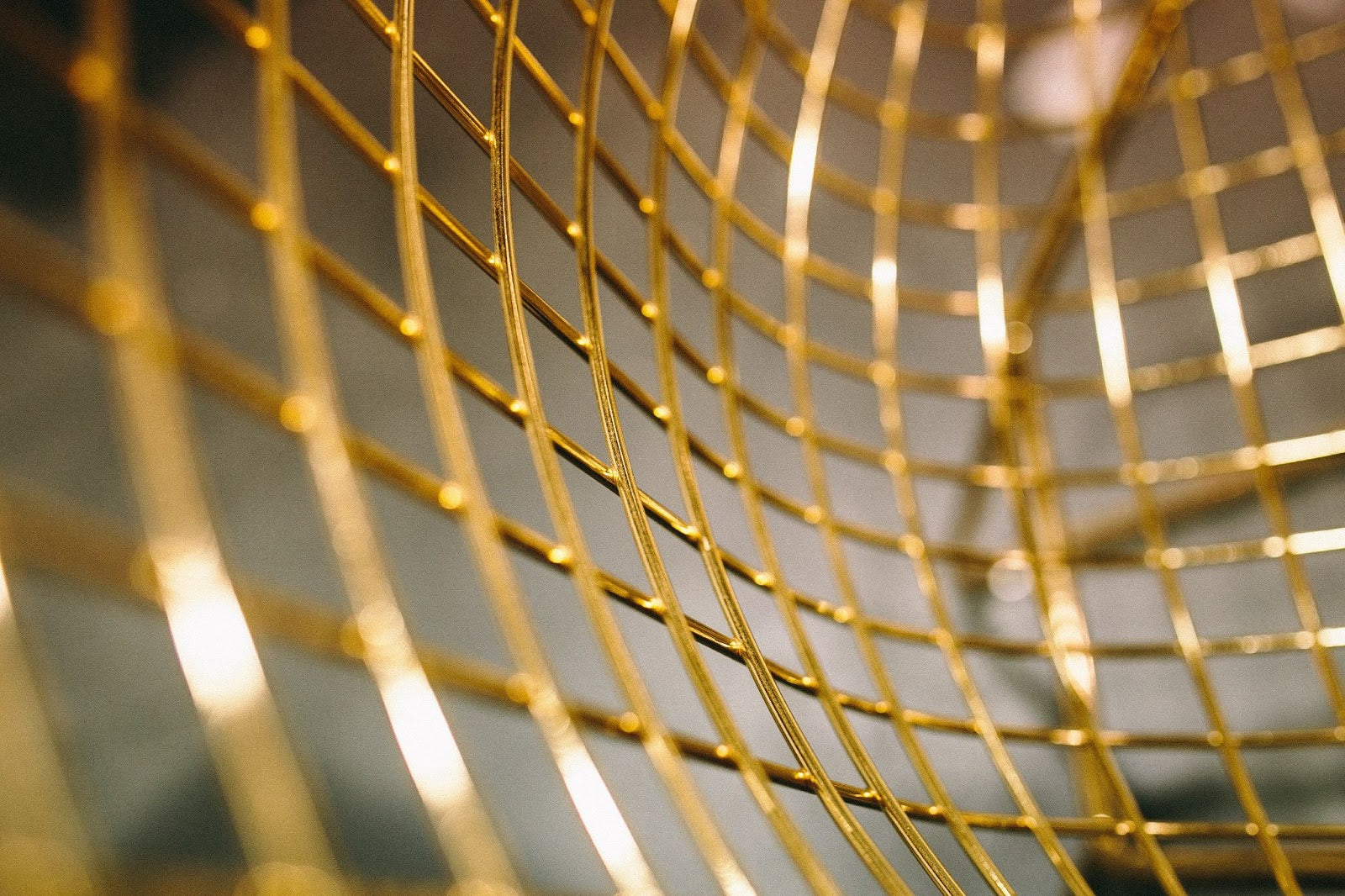 How to Tell if Gold is Real
Is gold jewelry your thing? Perhaps you've invested lots of time over the years adding pieces to your jewelry collection. You love wearing gold chains with your formal attire and dressing up your streetwear with gold accent earrings. Do you ever stop to wonder if the pieces you wear contain real gold?
Did I Buy a Fake? 
You might notice some slight discoloration at first. Then, you see that your gold pieces are starting to tarnish and lose their original shine. Eventually, the piece you loved to wear begins to leave green spots on your skin. How can you know if the piece you bought doesn't actually contain any real gold at all? There are a few at-home tests you can try if you're looking to find out.
The Mark of True Gold Jewelry 
There's an easy way to find out if your gold jewelry is the real deal. Authentic, high-quality jewelry will possess a marking stamped somewhere inside your piece to indicate its value. In some places, this may be marked in karats. For example, a piece of gold jewelry might have "10kt" marked on the inner rim. In other regions, a piece of jewelry may have a three-digit number indicating parts of pure metal per thousand. Both of these markings may be a sign of a legitimate piece of gold jewelry.
How Valuable Is My Piece of Jewelry? 
If you're new to gold, you may be wondering what signifies a quality piece of gold jewelry. The standard measurement for gold concentration is "karats." Typically, a piece of gold will be marked as 10k, 14k, 18k, or 24k. Each of these labels represents the percentage of gold versus the percentage of other metals in a piece of jewelry. 
Try an At-Home Vinegar Test 
You can test your gold jewelry's legitimacy with ingredients you have in your pantry. Prepare to do this test over a sink, if possible. The process is simple. Let a few drops of vinegar fall onto the piece of jewelry in question. If the metal changes colors, it isn't made of a very pure gold composition. If it doesn't change, your piece is legitimate.
Test Your Gold with a Skin Test 
You've likely done this test before without realizing it. All it requires is wearing your jewelry and time. Wear the piece you're curious about for a few days. If it begins turning your skin green, you'll know your piece is unfortunately low-quality. If your skin remains unphased by the prolonged exposure, your ring is higher in gold quality.
Use Water to Try a Float Test 
You'll need a bowl for this test. However, you should note that this test isn't foolproof since it relies on the heaviness of your item of jewelry, which isn't the most reliable standard. Essentially, you'll want to drop your piece of gold jewelry into the water. If it floats, you'll know this piece is not high-quality gold jewelry. If it sinks, it could be legitimate, but it could be a heavy dupe, as well.
Replace Your Old Jewelry with Stunning Pieces 
Let's say you spent weeks looking for a great, authentic gold rope chain to begin wearing daily. You were so ready to incorporate a new trademark piece into your apparel until you started to wear it. Once this chain had time to interact with your skin, you realized it was a fake-gold lookalike.
What should you do when you find out your piece of gold jewelry may not be as legitimate as you hoped? Your best option is to invest in gold jewelry pieces that are guaranteed to last you years. When you reach to put on your new 18K gold chain each day, you'll know it will look great and keep its quality with each wear. 
Choose CRAFTD's 18K Gold Jewelry
While you're looking for gold jewelry, CRAFTD is the resource for you. Our pieces are made with high-quality 18 karat gold and premium stainless steel, so your skin won't turn colors while you're wearing it. You get all the benefits of a solid gold piece with none of the price tag. 
Our pieces are specifically made to be tarnish-resistant, heat-proof, and water-proof. Whether you're wearing your pieces to the gym, work, or a red carpet event, you'll stay looking sharp in CRAFTD gold jewelry. Let's explore your newest favorite pieces.
Cuban Bracelet 
Are you looking for a classic everyday bracelet you can wear with anything? Our CRAFTD Cuban Bracelet is a terrific place to start. You can customize the thickness, choosing either a four-millimeter or eight-millimeter width depending on your preference. Wear this piece alone or pair it with another bracelet for added personality. 
Rope Chain 
Here's a bracelet that will always add intrigue to your outfits. Our classic CRAFTD Rope Chain puts a twist on chains. The rope shape features strands twisting together in multiple layers, creating a visually interesting pattern. In quality 18k gold, this piece can tie your look together over and over again.
Rope Ring 
How about a ring that features the same beloved rope design? Perhaps you're the kind of person who's not into full-on statement rings. You'd prefer a more subtle, sophisticated ring that has some personality. Our CRAFTD Rope Ring displays all the intrigue of a rope chain with a rugged, minimal design. Pair it with your rope chain in 18K gold, or try it on alone.
Crucifix Pendant 
Your jewelry can be more than jewelry. You can choose pieces that reflect your essence to the world around you with boldness. Try on our CRAFTD Crucifix Pendant in 18k gold for a piece that represents your iconic drive. You won't let adversity nail you down – you'll always rise. Wear your pendant on its own, or wear it with a stunning Cuban Chain.
Compass Pendant 
If you enjoy making subtle statements with the jewelry you wear, here's another piece you'll love layering. Our Compass Pendant in 18k gold can be a reminder to you that wherever you find yourself in life, your inner compass guides your journey. You'll always find your way to better things. Wear it alone or pair it with a classic Connell Chain.
Figaro Chain 
Maybe you've been collecting gold chains for a while, and you're ready to add pieces with unique patterns. If so, this is the perfect chain for you. Our CRAFTD Figaro Chain in 18k gold displays a unique pattern – three small links followed by one larger link repeating. The Figaro chain is the ideal layering chain, adding sharpness to anything you pair with it. 
Vitruvian Ring 
Make a statement with this 18k gold ring. Our Vitruvian Man ring pays respect to Da Vinci with its design. It's a symbol of complexity – man is many things and unlimited potential. Wear this statement ring all alone for a unique, impressive touch to your look, or you can coordinate this piece with the other rings you love to wear. 
Dagger Earring 
Do you want to try out an especially bold piece? Our CRAFTD Dagger Earring is a terrific way to add character to your apparel. Its design is fierce yet minimal. In 18k gold, this statement earring will turn heads and never fade. Feel free to wear one on its own, or wear a pair for an extra-daring look. 
Wing Pendant 
Your statement earrings can represent who you are, too. Perhaps you want to remember a loved one who you feel is always watching over you. You can keep their memory with you always when you wear a CRAFTD 18k Gold Wing Earring. This special piece will stick with you for years, too, since it's CRAFTD to last. 
Make Your Own Set 
Perhaps it's time for a full reset. You may be thinking of buying several gold pieces at once to refresh your jewelry collection with authentic pieces. If that's the case, you might consider making your own CRAFTD set. You can select a pendant and chain together for a reduced price. Wear these together for a hip, curated look, or wear them individually to create variety in your streetwear.
In Conclusion 
Jewelry with real gold has a special regal feeling to it. When you slip on a warm-toned chain with your date night look, it does more than add to your apparel; it gives you a boost of confidence, as well. Finding out that a piece of jewelry is low in quality is disappointing, to say the very least. No one wants to find out that their jewelry is deteriorating, which is what happens when you have a fake.
When you choose CRAFTD gold jewelry, you can be confident that your pieces were made with 18k gold. Each piece is crafted to be tarnish-resistant, heat-proof, and sweat-proof so that you can wear your pieces without worry. CRAFTD jewelry was made to last through whatever life brings your way, all while elevating your look in the process. 
Sources:
How to Test Gold at Home | Nationwide Coin and Bullion Reserve
How to Test Gold Jewelry for Purity | Jewelry Notes
Gold Purity Chart: How to check purity of your gold jewelry? | The Times of India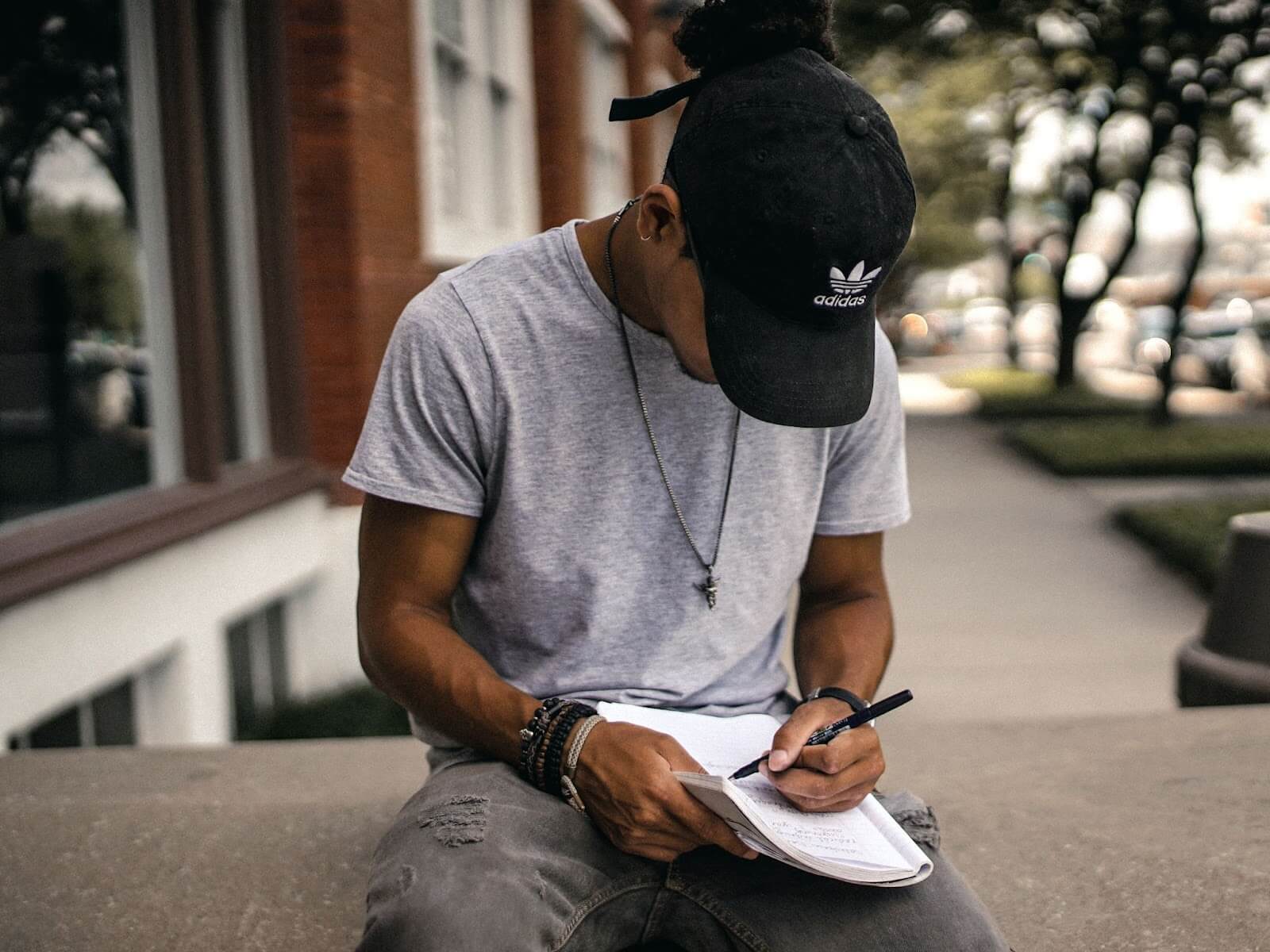 Let's imagine you're preparing for your best friend's birthday. He always looks suave and finds a way to put his own twist on current trends. You want to surprise him with jewelry for his birthday ...
Read more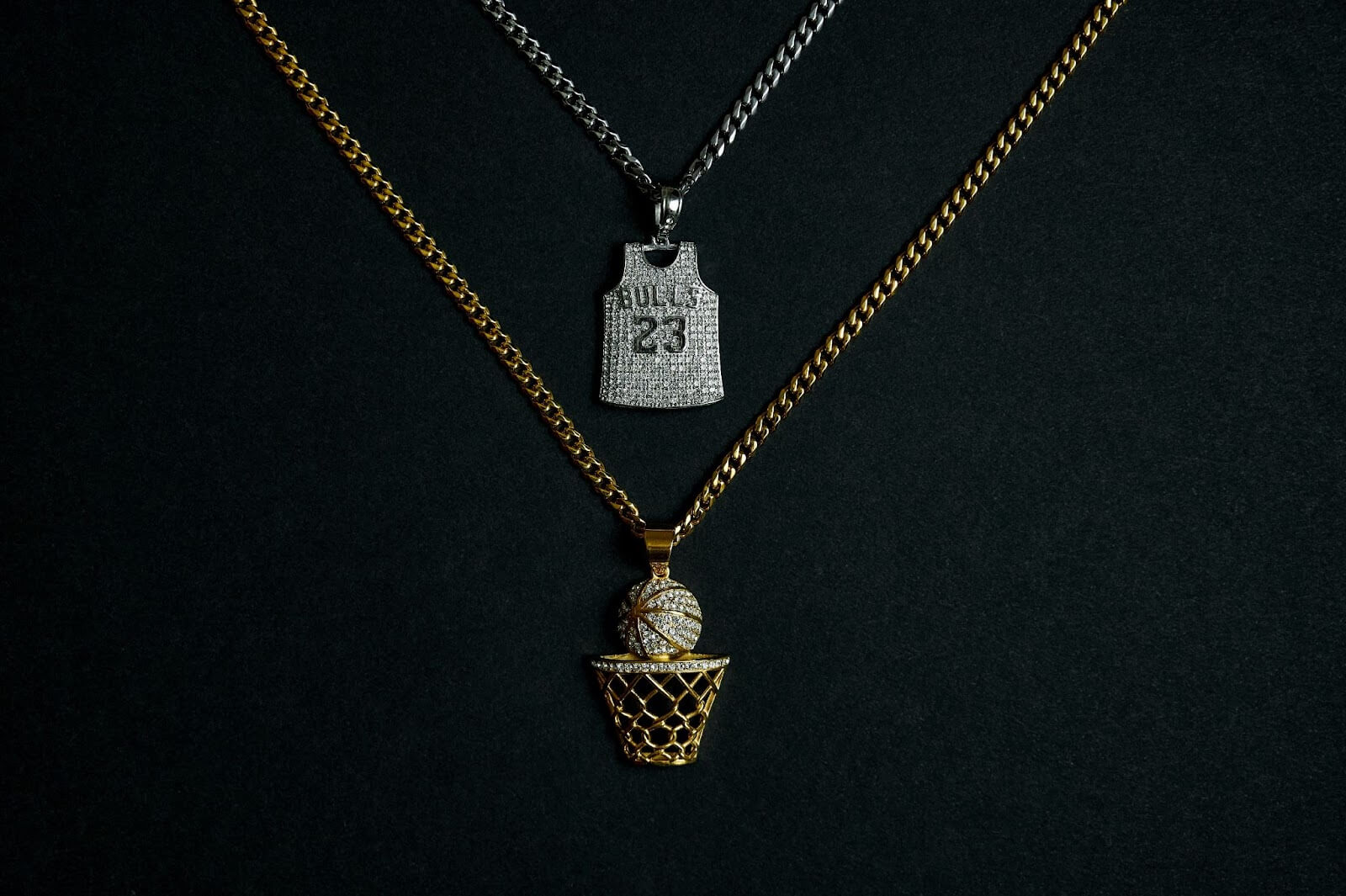 Gold or Silver: Which Should You Wear?
Some people stick with gold jewelry no matter what. On the other hand, some people opt for other precious metals, like silver, yellow gold, platinum, or rhodium. They might choose these metals for ...
Read more