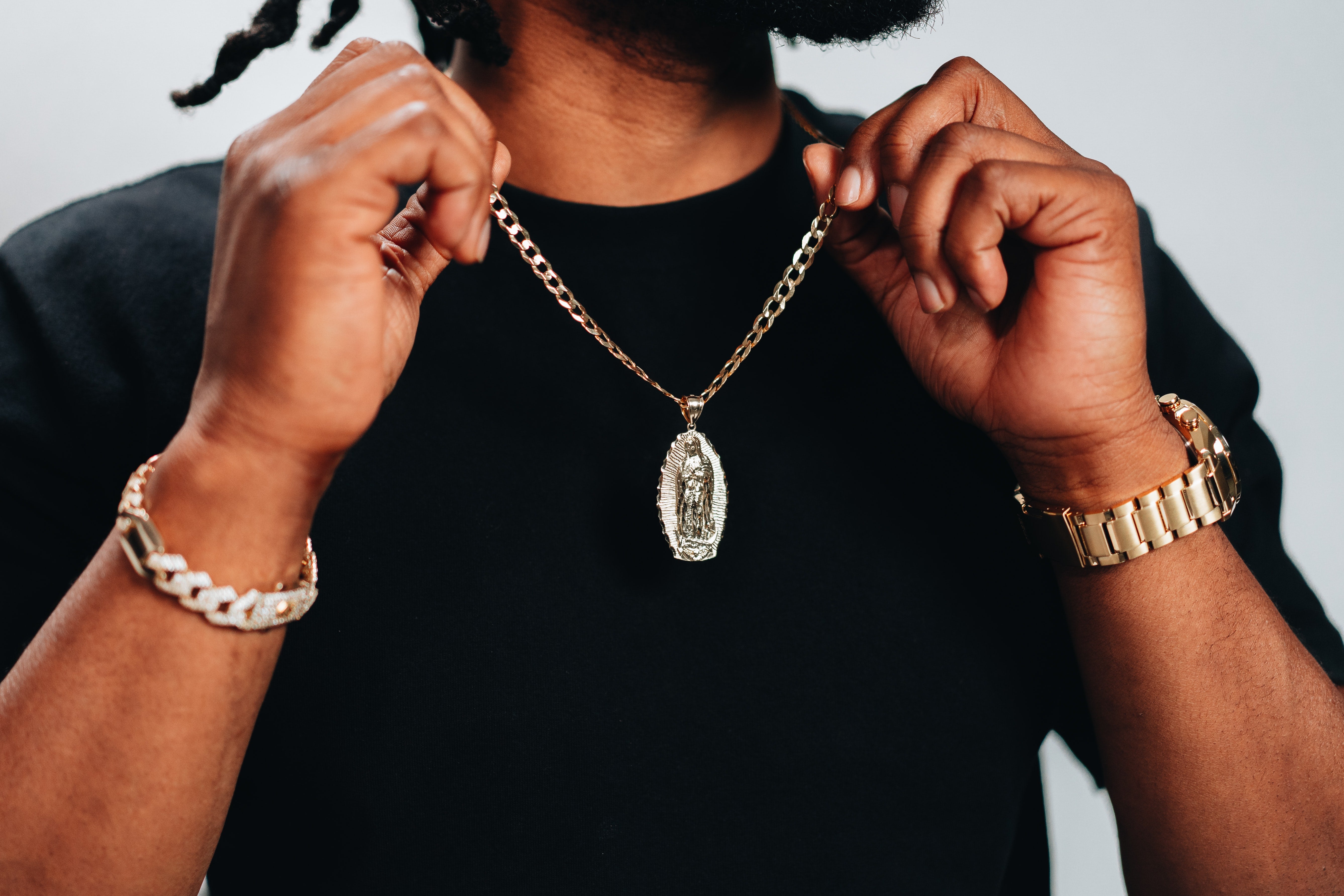 How To Wear Bracelets For Guys
Think about your jewelry collection. You might have a few chain necklaces, a pendant, and a few rings to throw in the mix here and there. What about bracelets? Bracelets can pull your look together when you wear them the right way.
Let's talk about the types of bracelets that every man should own. Then, we'll look at a few ways to style bracelets and explore the CRAFTD bracelets that are sure to elevate your look any day of the week. 
When Did Bracelets Become Popular? 
When you get down to it, men have worn bracelets for centuries. Some used metal bracelets as a part of their armor. Others have used bangles as a means of currency for trading goods. Still, others have worn bracelets as a sign of status and royalty.
Whether the reason was spiritual, ritualistic, or aesthetic, this accessory has belonged to both genders for some time.  
Types of Bracelets That Look Best on Guys 
Now that you know more about where bracelets started, let's look at a few types that always look good on guys. As we do, try to imagine your wardrobe and the pieces that might look the best with each kind of bracelet.
Braided Leather Bracelets 
Braided leather bracelets are another style of bracelet that you might think about adding to your collection. These look best with casual outfits, and you can wear them throughout the week with different kinds of looks as well. Keep in mind that you may need to take your leather bracelet off around water and rougher environments. 
Pearl Bracelets
We know what you might be thinking: "Pearls? For guys?" While this accessory has been deemed historically feminine, pearls are making a comeback in male celebrity fashion.
Icons such as Harry Styles, Joe Jonas, A$AP Rocky, and Shawn Mendes are among those who have given this trend a try in their red carpet looks. Wearing a pearl bracelet is one way you can try out this trend in a subtle way. 
Chain Bracelets
We know we're biased, but chain bracelets may be the most versatile, dependable bracelets a man can own. These work with virtually anything: workwear, athleisure, streetwear, and night-out fits. 
In just a moment, we'll talk about the styles of chains that can help upgrade your everyday attire to look a little bit more dapper. 
Woven Rope Bracelets 
Woven rope bracelets are a way to showcase a rugged side of your sense of style. These have an element of nature about them. Wearing rope bracelets can communicate a sense of adventure as well as adding a texture to the clothes you're wearing.
However, if your rope bracelet doesn't have a clasp, you may have to commit to wearing it for a while, or you might have to grab a pair of scissors. 
Beaded Bracelets 
Like pearls, beaded bracelets are another type of accessory that celebrity men are wearing in their editorial shoots and red carpet ensembles. You can emulate this look easily since beaded bracelets don't need to be tied and can slip on and off. 
Six Chain Styles Every Man Should Own
As we mentioned, we think chains as a category are some of the most dependable accessories you can add to your look each day. Chain bracelets look fantastic on their own or combined with a set of layered chains and other jewelry.
Let's look at six chain styles that are perfect for adding texture to your apparel.
1. Cuban Chain Bracelets 
Cuban chains may be one of the most classic variations among the chain varieties. When you're looking for a dependable bracelet to upgrade your fit, a Cuban chain is one of the finest options. 
Our CRAFTD Cuban Chain Bracelet is perfect for everyday wear. In 18-karat plated gold or premium 316L stainless steel, these bracelets will last through every trend and season of your life. 
2. Figaro Chain Bracelets 
Have you ever owned a Figaro chain? The patterned links of a Figaro necklace or bracelet make it stand out as a worthwhile accessory. 
Our Figaro Chain Bracelet is the miniature version of the larger chain necklace, but it can still add a sharp essence to your look nonetheless. It's perfect for daily wear or as an accent to an evening event when you need to make an impression.
3. Rope Chain Bracelets
Rope chain bracelets are an outstanding choice for those who want to add subtle texture to their appearance. This bracelet features winding strands that twist together to form another winded strand, making it a complex piece of jewelry.
Our CRAFTD Rope Bracelet is effortlessly cool in your preference of gold or silver. It looks epic on its own, but you can also pair it with another slim bracelet for a more layered look. 
4. Wheat Chain Bracelets
The wheat chain is a sophisticated, intricate piece of jewelry that can help add dimension to any outfit you put together. Each link joins together to form the appearance of a stalk of wheat, making this chain one that draws inspiration from nature.
Wear our classic Wheat Chain Bracelet alone, or dress it up with your favorite coordinating CRAFTD pendant. 
5. Snake Chain Bracelet 
Do you appreciate sleek, understated jewelry? If so, our Snake Chain Bracelet could be perfect for your vibe. Its design causes it to move as fluidly as you do, so it's an ideal accessory for those who revel in subtle class. Make it your own by selecting your choice of gold or silver.
6. Toggle Chain Bracelet 
You might be the sort of person who's into taking risks and making bold choices. If so, our Toggle Milan Chain Bracelet could be a match made in paradise. In your choice of gold or silver, this piece will add an eye-catching element to any look. It's the perfect go-to accessory when you want to add a bit of badass to your look. 
Three Go-to Ways To Style Bracelets 
Perhaps you're starting to think about how you might style these bracelets in your weekly activities. Styling bracelets is unbelievably easy. Usually, bracelets can be go-to pieces that you wear every day with any outfit. Still, you might want a better idea of how you'll wear CRAFTD bracelets.
Here are a few ideas: 
For a Night Out Look
You don't have to make it complicated. When you're going out, you should choose to wear the CRAFTD jewelry that makes you feel like a million bucks. Feel free to go for the sexier pieces, like our Snake Bracelet and Rope Bracelet. 
You're free to wear them alone, or you might choose to coordinate these bracelets with a St. Christopher Statement Ring that draws attention. 
Even though they may seem like understated pieces, these bracelets pack a punch that is sure to make the right impression on whoever the night brings to you.
For a Weekend Casual Look 
Are you taking a trip out of your city sometime soon? In that case, you have the ideal opportunity to wear whatever you'd like, knowing that you won't likely run into anyone you meet again.
When you're taking a weekend trip, you'll likely want to be well-dressed but casual. You might sport relaxed trousers with your favorite tennis shoes and an oversized shirt for a carefree vibe. 
You can accent this laid-back off-day fit with staple CRAFTD bracelets that elevate any apparel. One terrific choice would be our CRAFTD Snake bracelet. Wear it on its own, or you can add an expressive Crucifix Pendant and Chain Set to the mix for an upgraded off-day appearance. 
For the Office 
Going for classic pieces is crucial when you're thinking about adding jewelry to your office or workplace attire. With that in mind, you may want to steer toward Cuban bracelets and Wheat bracelets. These can add a bit of personality to your work wardrobe while not being too flashy.
If you want to coordinate your chosen bracelet with other jewelry, consider choosing an understated, classic ring to make your jewelry look proper. Our Inception Ring is perfect for the job with a slim profile and intriguing engraved details. 
CRAFTD Jewelry That Last Through it All 
Wearing bracelets doesn't have to be challenging. Ultimately, the best advice is to buy a few styles and try out different jewelry combinations to see what feels best to you.
When you invest in CRAFTD bracelets and other jewelry, you'll know it will keep you looking fresh and last through all your style experiments. 
Sources:
5 Reasons For Men To Wear A Bracelet | Wristwear For Men | Should Men Buy Bracelets? | Real Men Real Style
Best Men's Jewelry: 5 Essential Pieces and How to Wear Them | Dapper Confidential
Understanding Gold Purity: 9K, 10K, 14K, 18K, 22K, and 24K | Owlcation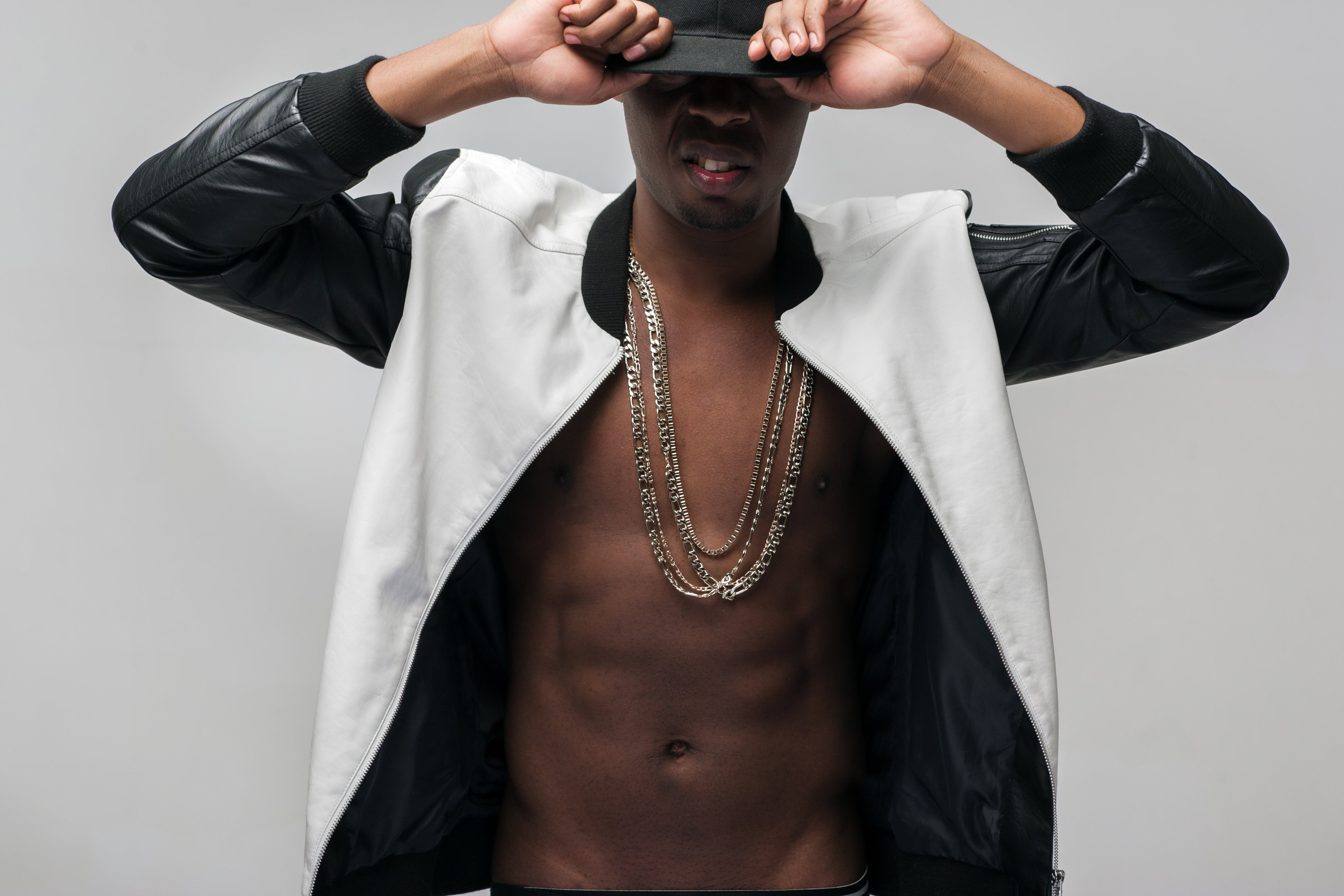 The Most Expensive Chains In The World
Many styles of jewelry have made their mark on fashion history. When it comes to monetary worth, some of the most consistently valuable pieces are chains. Chains are one of the most customizable an...
Read more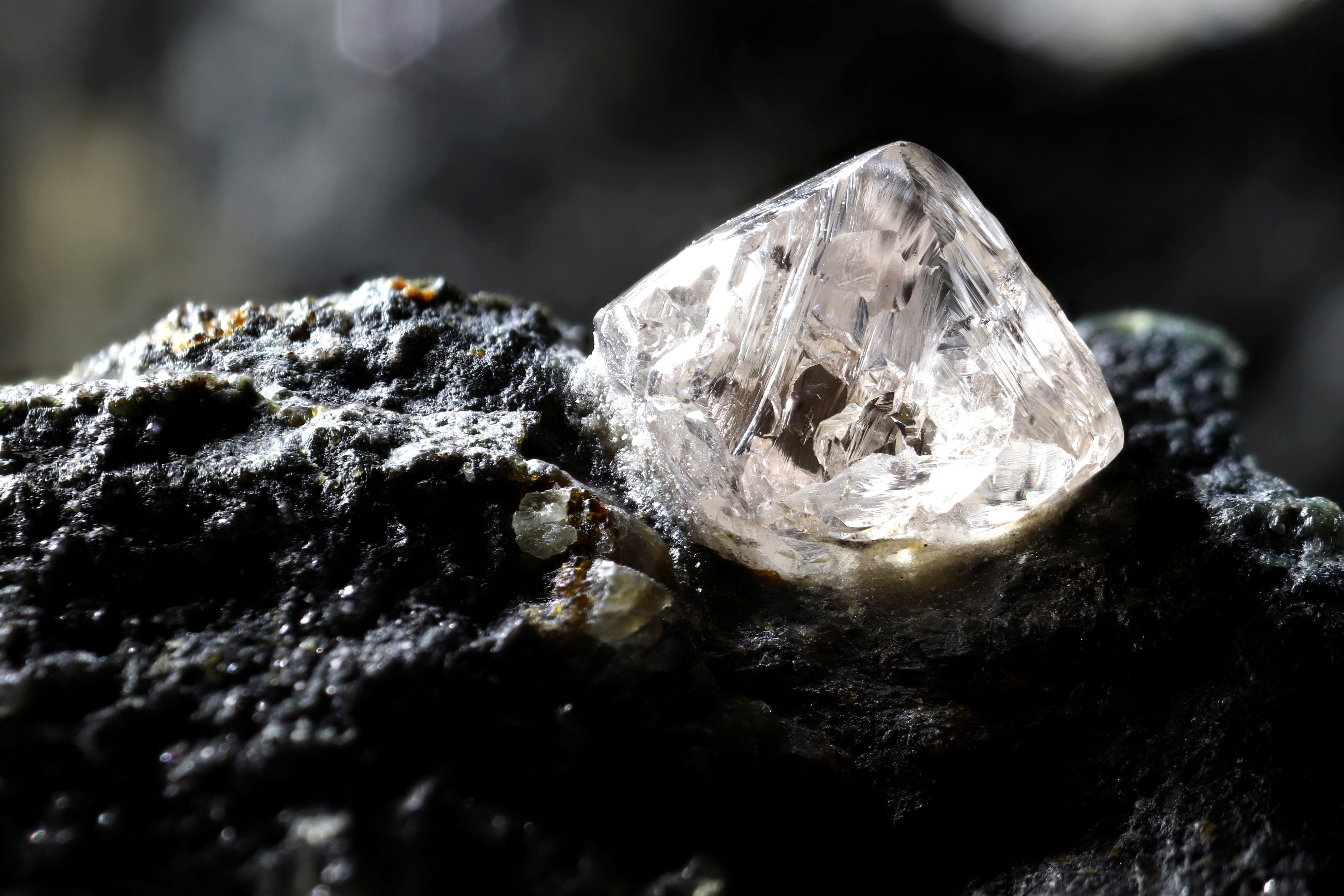 What Does a Raw Diamond Look Like?
Diamonds are one of our earth's most precious resources. For thousands of years, people have admired their unparalleled beauty and exquisite craftsmanship. But not all diamonds are cut. What happen...
Read more