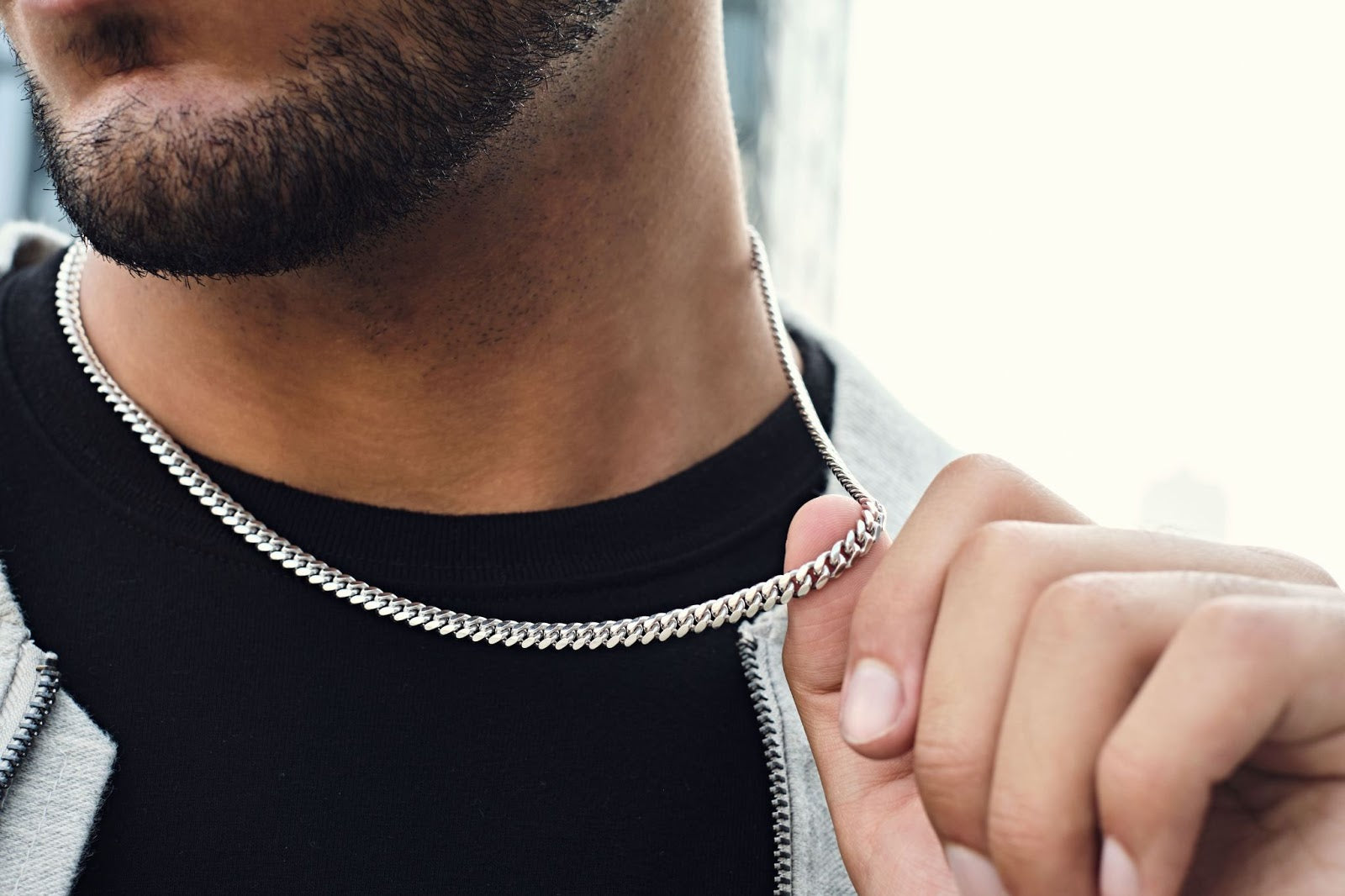 Is Silver Hypoallergenic?
Low-quality jewelry brings a host of unfortunate side effects along with it. One thing you may notice when you wear cheap jewelry is that your jewelry tarnishes much faster. You may also notice that your skin turns different colors when it's been in contact with a low-quality piece for too long. Another unpleasant side effect of low-quality jewelry is the reaction it may produce in your skin – especially if your skin is sensitive.
You shouldn't have to experience undesirable pain, itching, or irritation when wearing your jewelry. You should be able to trust that the pieces you wear are safe to wear. In searching for skin-safe jewelry, you may find yourself wondering if silver is hypoallergenic. Let's explore this question and find out where you can get high-quality hypoallergenic jewelry.
What Does Hypo-Allergenic Mean? 
Perhaps you're not exactly sure what hypoallergenic means. In jewelry, it means the metal used in your pieces is unlikely to cause an allergic reaction. You can wear a hypoallergenic piece freely, knowing it won't lead to itchy, swollen, or sore skin. Some jewelry metals are more hypoallergenic than others, so it's a good idea to know how safe your jewelry is before trying it on.
Jewelry Tips for Sensitive Skin 
Buying new jewelry is exciting. If you have sensitive skin, you might be wondering if you can take precautions to reduce your chance of having a reaction to your favorite new earrings. You can remember a few tips to guide you as you search for jewelry you can safely wear over and over. Let's review some helpful things you can keep in mind before looking at hypoallergenic pieces you'll love wearing.
Lots of People are Allergic to Nickel 
One of the biggest irritants in jewelry today is the use of nickel. A large percentage of people are allergic to this metal, though it's commonly found in many jewelry pieces sold in popular stores. Nickel may be especially irritating in body jewelry that pierces your skin. You may think you are safe to wear any pair of earrings you find at your local department store or jewelry shop, but that is not the case. To protect your body from harsh reactions, try to pick out hypoallergenic pieces for your everyday jewelry collection.
Choose the Right Kind of Alloy 
More jewelry contains more than one type of metal, otherwise known as an alloy. Many times, alloy jewelry can be safe for your skin as long as it includes suitable metals. We already discussed how nickel could mess with your skin. Another tricky metal that is commonly found in jewelry alloys is copper. When you buy alloyed jewelry, it's a good idea to ensure they contain high-quality metals to keep your skin safe.
Avoid Leather, Where Possible 
Did you know leather accessories can irritate your skin, too? You may think this would not be the case since leather is not made out of metal. However, since mineral tanning is more efficient than vegetable tanning processes, many leather pieces contain traces of irritant metals. If you regularly wear leather accessories that irritate your skin, consider switching to pleather, as it might be a kinder material.
Be Especially Careful with Body Jewelry 
Your body is a temple, right? Wearing earrings, nose rings, lip piercings, and other body jewelry is a stellar way to emphasize your personality to those you meet. When you adorn yourself in body jewelry, try to make sure the pieces you choose are high-quality, so you can keep looking amazing without annoying swelling, red spots, or infections developing. You deserve the best pieces that elevate your look without any nasty side effects. 
Seek Out Hypoallergenic Pieces 
The most vital point to keep in mind as you search for your favorite new jewelry pieces is this: go for high-quality, hypoallergenic jewelry. You may think buying a department store ring wouldn't hurt anybody until you take it off to reveal your skin changing colors. Do yourself a favor and treat yourself to high-quality, hypoallergenic jewelry you can wear confidently.
Invest in 18k Gold and Premium Stainless Steel Jewelry
One high-quality metal you can choose for your next jewelry investment is 18 karat gold or gold-plated jewelry. This kind of gold is the purest gold concentration you can buy while giving you the most durability. Another viable option that is skin-safe is premium 316L stainless steel. Both of these metals are valuable and long-lasting so that you can wear them during your wilderness adventures or your socialite dinners with confidence. They're easy on your skin while looking luxurious.
Where to Find the Best Skin-Sensitive Jewelry Pieces
Perhaps you've had one-too-many negative experiences with cheap jewelry, and you're ready for a change. If you're looking for quality jewelry basics and striking statement pieces that will endure and elevate your lifestyle, CRAFTD is your best bet. All of our pieces are tarnish-resistant, sweat-proof, and heat-proof. It's our pleasure to make stunning hypoallergenic jewelry you can wear for years. Let's take a look at a few high-quality pieces you'll love wearing.
Six CRAFTD Basics You Can Wear Everyday
Whether you're searching for minimalist basics to throw on every day or head-turning statement pieces, our CRAFTD jewelry is a terrific finishing touch to your look. Our pieces are made with premium quality metals to ensure you can wear them for a long time with complete confidence. 
1. The CRAFTD Figaro Chain 
Chains are the perfect way to add a bit of personality to your typical apparel. One chain that stands out with its design is our CRAFTD Figaro Chain. This chain displays a unique pattern – three miniature links connected by one larger link throughout. It's a fantastic piece on its own or complemented by another chain. In 18 karat gold or premium 316L stainless steel, your chain will withstand years of wear while being kind to your skin. 
2. The CRAFTD Belcher Chain 
Perhaps you move in silence. You stay under the radar, and you like your jewelry to be subtle yet charming. Our CRAFTD Belcher Chain is a terrific piece that can upgrade your appearance without being flashy. You can customize the length of this necklace in three sizes, so you can choose the look you prefer. Wear it alone or pair it with another chain of your choice. It won't ever tarnish, cause discoloring, or irritation, meaning this piece can become your next everyday favorite. 
3. The Rope Chain Bracelet 
Adding a chain bracelet is an easy way to represent your personal style with little effort. One bracelet that always looks stunning is our CRAFTD Rope Chain Bracelet. This piece displays multiple twisted strands that unite to form a classic everyday piece. You don't have to worry about your bracelet tarnishing, losing its color, or causing an unpleasant reaction in your skin. In 18 karat gold or premium 316L stainless steel, your new favorite rope bracelet is skin-safe and tough enough to withstand any environment.
4. The CRAFTD Compass Pendant 
Did you know your jewelry can tell a story? Perhaps you've always blazed your own trail in life. You can represent your adventurous spirit with our CRAFTD Compass Pendant. It's a reflection of the inner compass that always leads you to your higher self. Customize your pendant with stunning 18 karat gold or premium 316L stainless steel. Styling is up to you, but you can pair it with your favorite chains for even more appeal.
5. The CRAFTD Compass Stud 
Maybe you vibe with the idea of representing your core self through your jewelry, but necklaces aren't your thing. No worries. You can try out our CRAFTD Compass Stud Earrings that suit your essence. They're subtle enough to pair with your other jewelry but detailed enough to spark a compliment. You can wear them alone for a minimalist look, or you can pair them with your other ear jewelry to create an eye-catching combination.
6. The CRAFTD Band 2.0 Ring 
Do you enjoy wearing pieces that add subtle sophistication to your streetwear or office attire? Slipping on a straightforward, high-quality ring may be one of the simplest ways to upgrade your clothing. Our CRAFTD Band 2.0 Ring is a terrific piece you can easily incorporate into your style. In hypoallergenic stainless steel or gold, this piece may become your next favorite basic. 
In Conclusion 
You deserve jewelry that suits your style and values without disappointing you with low-quality metals. Today, many pieces look solid enough to add to your jewelry box, but they quickly reveal their true quality by leaving green spots or skin infections behind. Don't settle for less than you're worth. Invest in hypoallergenic CRAFTD pieces you can wear without worry.
Sources:
Sensitive Skin? 7 Tips for Choosing Jewelry That Won't Give You a Rash | Bustle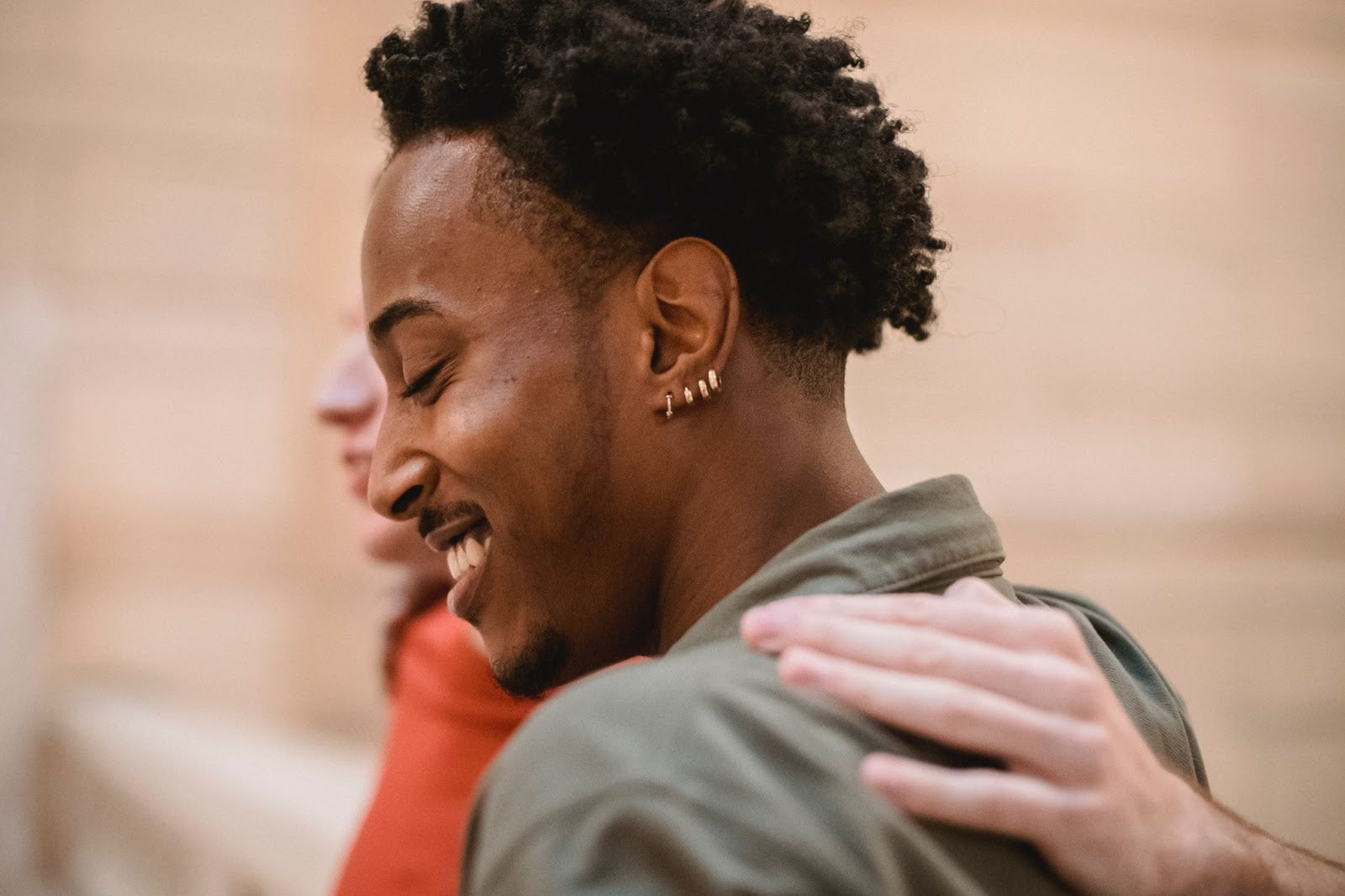 Every day is a new chance to represent your style to the world. You might be in a season of change that's encouraging you to try new things. Perhaps you've thought of branching out and investing in...
Read more