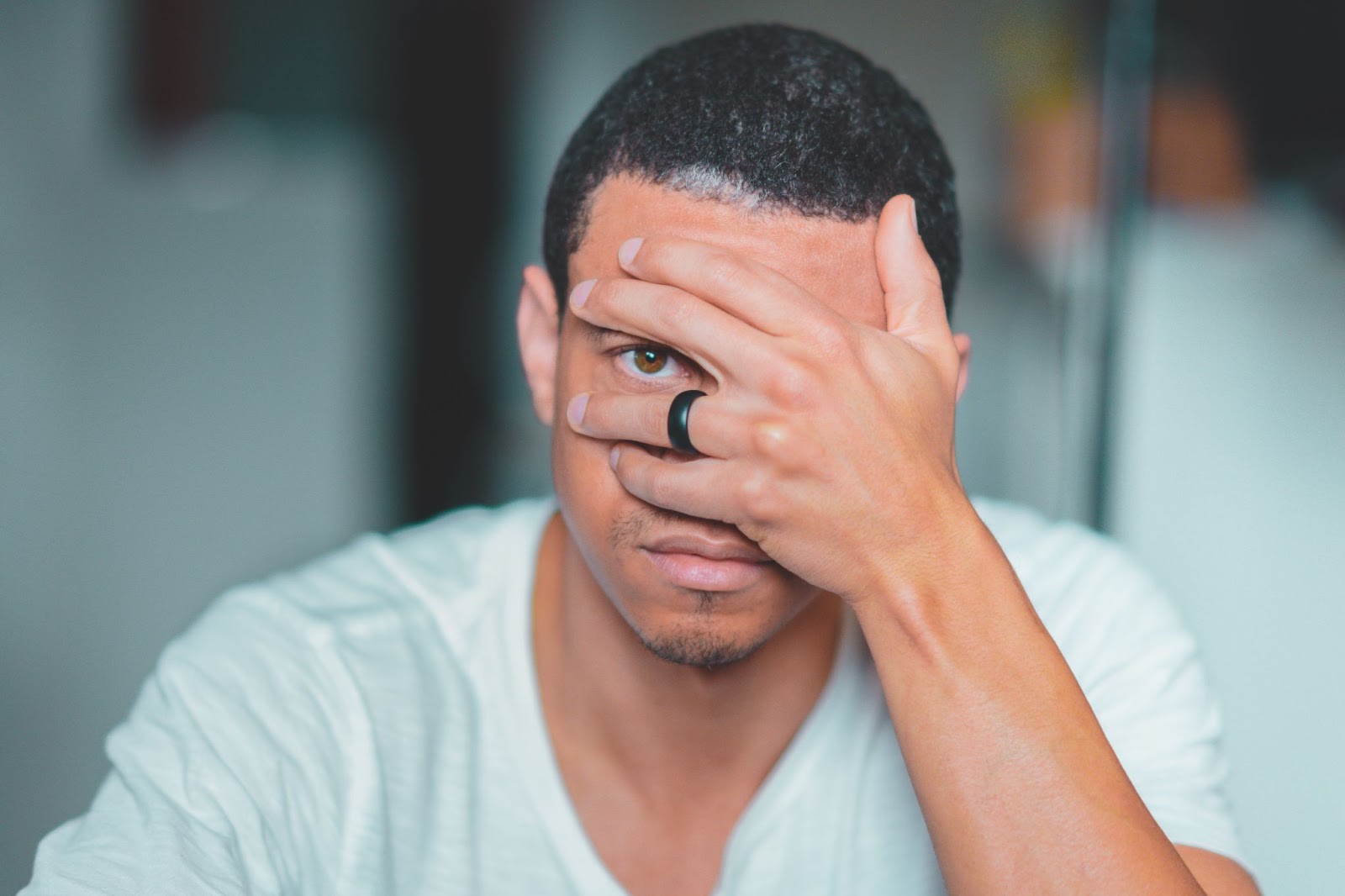 Men's Ring Size Chart: Find Your Ring Size
Whether you've been into jewelry for a lifetime or you're just getting started, rings are an exciting accessory to add to your usual style. When you're choosing new rings, it may be tricky to remember what ring size you are. You may have been a nine in one ring and a 10 in another. Sizing can get confusing, but it's a good idea to know your best-fit ring size so you can keep investing in rings that tie your wardrobe together.
Why You Should Find Your Ring Size For Each Finger 
Perhaps you've never thought to measure more than one finger's ring size. It's become quite popular to wear more than one ring on each hand, so it may be a good time for you to start. Measuring each finger's size will give you a better opportunity to coordinate rings to wear together instead of wearing just one at a time. Use our tips below to get an accurate size for each finger.
Important Sizing Factors to Consider 
There's one thing you should keep in mind when it comes to figuring out your more accurate ring size. Different countries may have different standards of measurement. While the U.S. and Canada measure distinct half-sizes and quarter sizes, other countries may use millimeter measurement instead. Consider keeping a note that lists each finger's ring size in North America, Europe, and any other measurement units that may be relevant to you.
What Should You Do if You're In Between Sizes? 
If you measure your finger to find that you're between two distinct sizes, you have two options. Your first choice is to size up and hope that the ring doesn't slip off your finger. If you have extra time and money, you can sometimes resize a ring to be smaller, depending on its metal contents. Your other option is to wear that ring on another finger. Choose the finger that most aligns with an established size for the best fit.
How Can You Remove a Ring That's Too Tight? 
If you order a ring that's too small, you might end up in a difficult situation. Trying on a ring that's too small is a risky business that can end in you spending hours trying to remove it. Here are a few tips to remember if you ever end up in this unfortunate situation.
Twist it Off 
If your ring isn't stuck too tight, this method might be your best option. Forcibly trying to pull off a ring that's stuck can lead to skin irritation, so it's best not to spend too long doing that. Instead, try twisting the ring off of your finger. It may feel uncomfortable at first, but it could help you to remove the problem ring in question. 
Use String 
This option takes a little more coordination. In fact, you may want to have an extra set of helping hands for this removal method. If you have a piece of string nearby, begin wrapping it tightly around your finger closest to the ring. Soon, you'll notice the pressure makes your finger temporarily smaller. Your ring should be able to slide off quickly after your finger is wrapped.
Try Oil 
If all else fails, try adding a slippery substance into the mix. If your ring is really stuck, it may need a little bit of outside help. Try pouring olive oil, coconut oil, or baby oil onto your skin surrounding the ring. Massage it around the ring if possible so that the oil goes under the ring. This method should create a lubricant that allows your ring to twist off more immediately than it would on dry skin. 
Ways to Measure Your Ring Size 
At this point, you may certainly feel some motivation to select a ring size that fits you well. Buying a size too large or too small is inconvenient at best. To find your best fit, let's explore a few sizing options. From these methods, you should be able to find the size that's most accurate to give you a comfortable fit for your next favorite statement ring.
Use a Ring that Already Fits
Your first option for finding your correct ring size is to measure using a ring that already fits. To do this, you can either print out a sizing chart or use a piece of string and a tape measure. Find a ring that fits you well and compare it to the sizing chart. Whichever size it aligns with best is your ring size. Alternatively, measure your ring's circumference with string and compare it to a ruler or tape measure. You may want to write the measurement down in millimeters for alternate sizing.
Use String to Measure the Circumference 
If you don't already have a ring that fits you well, you can still easily use the string method. To do this, measure around your finger with the piece of string and mark it where the ends meet. Ensure that your string is not pulled too tightly with this method. Next, compare your string to a ruler to see your finger's circumference in millimeters. Compare your ruler measurement to a ring size chart and write down your measurement for good measure.
Buy a Ring Sizer if You're Not Confident 
If you're not confident in your ability to measure your ring size from the string method or the ring method, there's another option. You can find an inexpensive ring sizing tool online to help you get the best measurement. This tool acts as a measuring tape and a ring all in one to help you find the size that's most comfortable in a straightforward way.
Where to Buy High-Quality Rings 
Once you've determined your ring size, you can better shop for rings to add to your jewelry collection. Whether you're just getting started wearing rings or you've been at it for a long time, CRAFTD has basic rings and statement pieces you'll love wearing. Let's examine a few CRAFTD basics you can start wearing to elevate your style.
The CRAFTD Band Ring 
Want to keep things simple? Whether you choose to wear it alone or pair it with another bold statement ring, a simple band is a terrific staple to have in your jewelry box. Our classic CRAFTD Band is a mid-weight ring that displays a raised border around its edge. This ring will endure through years of wear in 18 karat gold or premium 316L stainless steel and rhodium. 
The CRAFTD Rope Ring 
Perhaps you'd like a basic ring that displays an eye-catching design without being a full-on statement piece. Our CRAFTD Rope Ring is perfect for your style if you enjoy minimalist pieces with a touch of personality. This ring features a rugged twisting rope design surrounded by curve borders on each side. Wear this piece alone, or pair it with another staple ring for a more complex look. 
The CRAFTD Lanura Ring 
Here's a ring that's a little bit bolder. Our CRAFTD Lanura Ring features a heavy-weight band with rugged square detailing. This piece displays a square raised edge along the ring's face, giving you a minimalist take on a statement ring. This is a perfect ring to wear alongside other simpler bands, so you can feel free to coordinate with confidence.
The CRAFTD Signet Ring
Have you been searching for the perfect classic signet ring? Our CRAFTD Signet ring is a mid-weight band that displays a circular raised-edge border around the ring's face. This ring is an ideal option to elevate your daily streetwear or wear with a date night fit. This ring won't ever tarnish or fade in 18 karat gold or premium 316L stainless steel with rhodium. Consider adding this classic to your ring collection today.
CRAFTD's Size Guide 
When you shop CRAFTD Rings, you'll notice our size guide within the description box on each item's page. Our rings come in four sizes: Small, Small/Medium, Medium, and Large. Let's look at the breakdown of each size to find which will suit you best:
Small:

57-millimeter circumference corresponding to a U.S. size 8.
Small/Medium:

60-millimeter circumference corresponding to a U.S. size 9.
Medium:

62-millimeter circumference corresponding to a U.S. size 10.
Large:

67-millimeter circumference corresponding to a U.S. size 12.
To Sum it Up 
Though finding out your official ring size can feel tricky, it's worth knowing. Once you learn your U.S. and U.K. ring sizes, you'll be able to shop anywhere while knowing the correct ring size to choose for your best fit. When you shop for rings in your size, remember that CRAFTD has the best selection of statement pieces and basics alike. Our pieces are crafted to last through all your adventures so that you can wear your favorite CRAFTD rings well into the future.
Sources:
Ring Size Chart: Find Your Ring Size With Instructional Video | The Knot
How to Measure Ring Size: A Ring Size Chart and 2 More Tips | Real Simple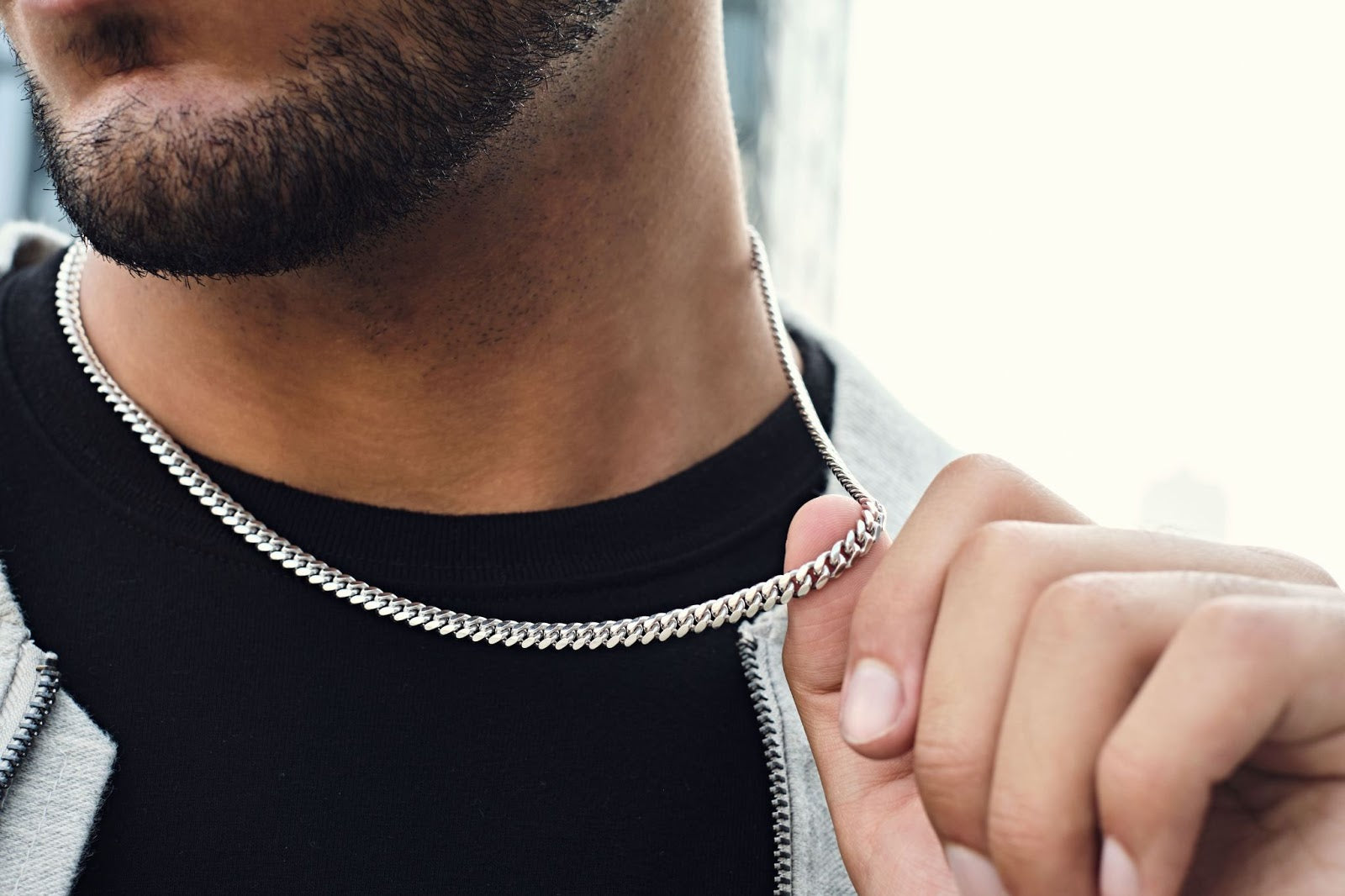 Low-quality jewelry brings a host of unfortunate side effects along with it. One thing you may notice when you wear cheap jewelry is that your jewelry tarnishes much faster. You may also notice tha...
Read more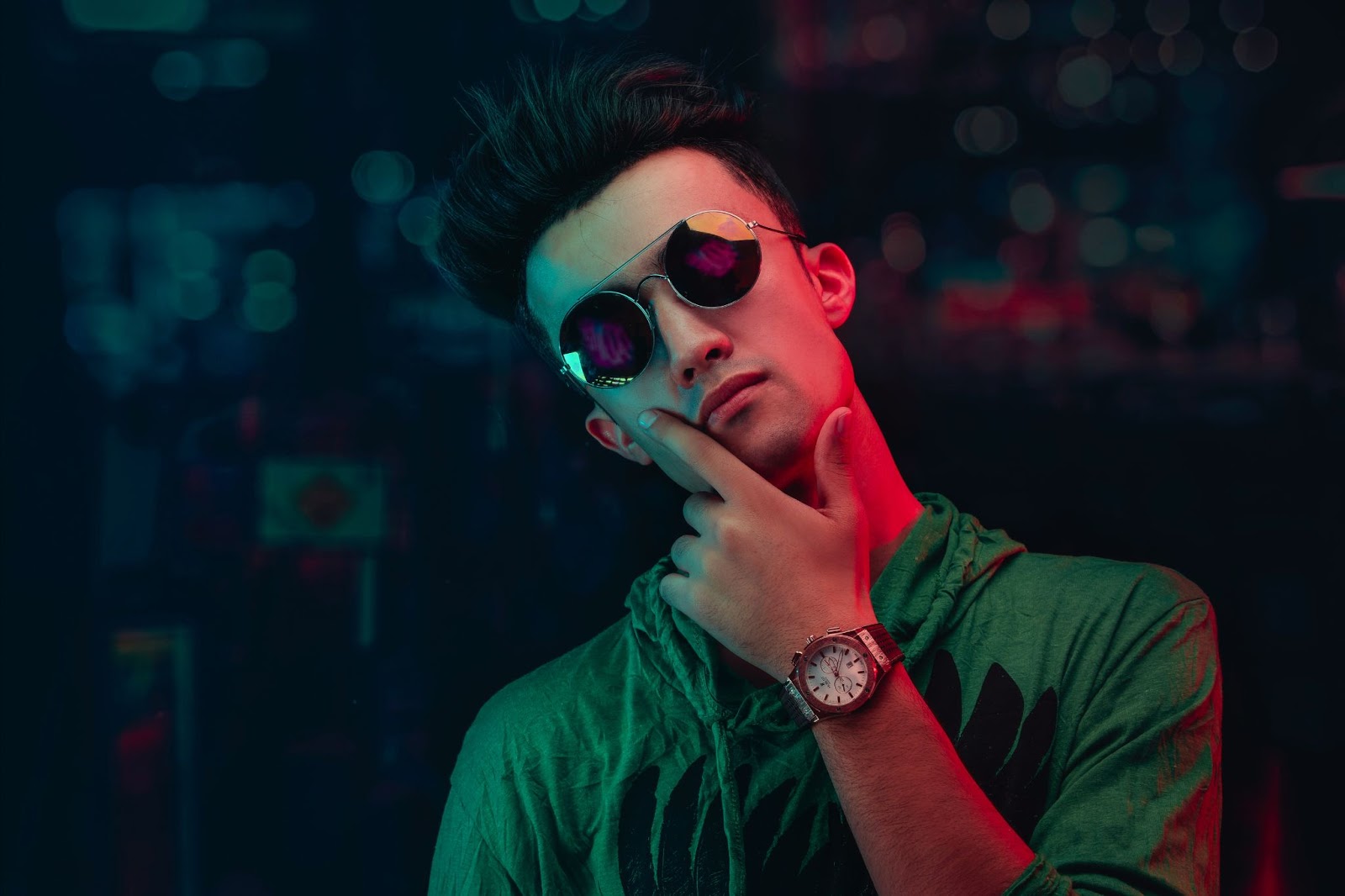 In 2021, men are branching out with their accessories like never before. Perhaps you've been wondering what men's accessories and jewelry styles are most fashionable this year. We compiled a list t...
Read more