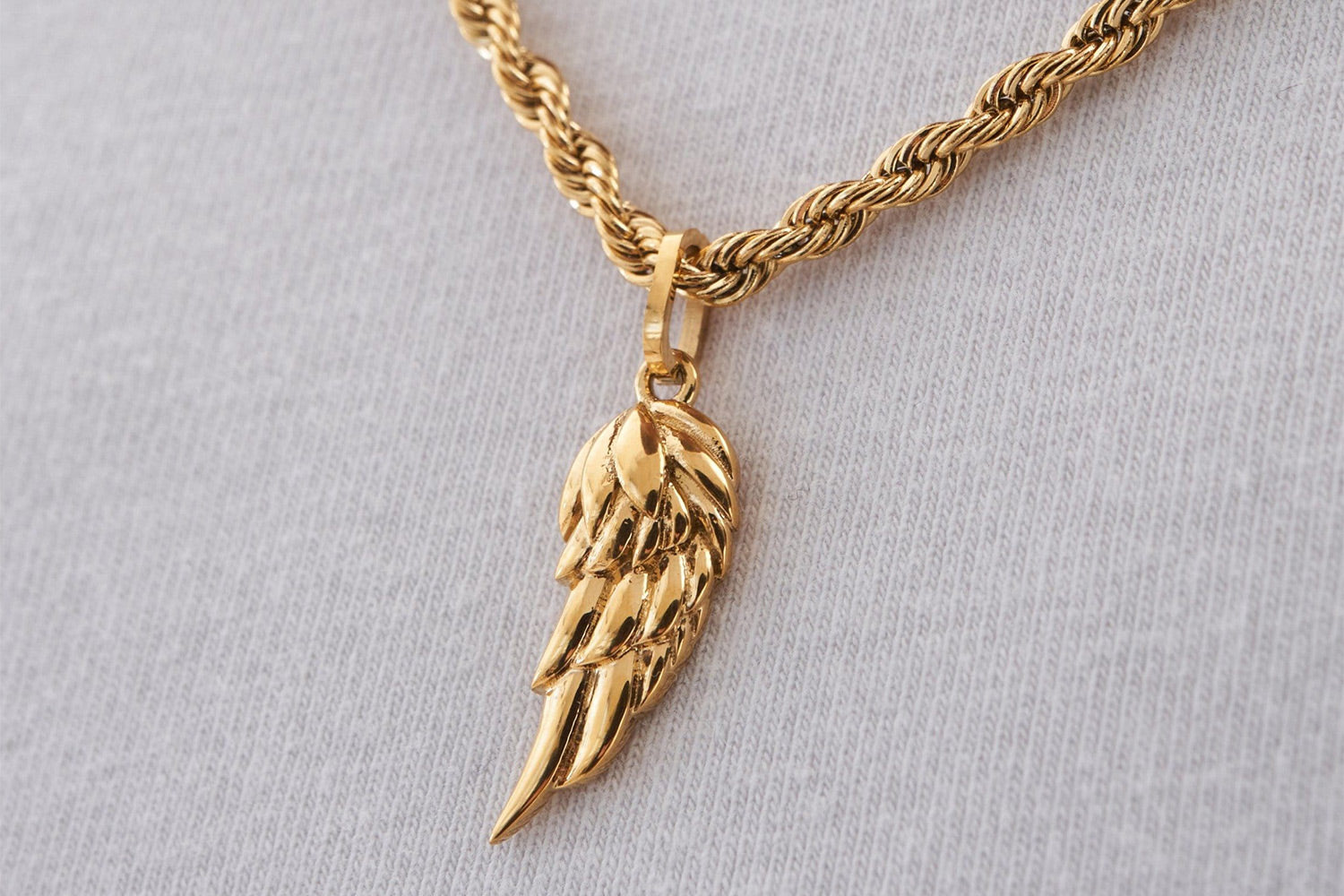 What Does Wearing a St. Michael Pendant Mean?
Jewelry can serve a number of unique purposes. For some, jewelry is a way to express style. For others, jewelry may be a medium through which they can communicate who they are as a person.
Who are you? If you've never thought about jewelry as a personal expression of your beliefs, you may want to consider it. 
Let's take a closer look at St. Michael and what it means to wear a St. Michael pendant. Then, we'll explore pendants you can wear to remind yourself and others about who you are. 
Who Was St. Michael? 
If you're familiar with Catholic traditions, you may already know who St. Michael is. If not, you could be curious about who this figure was in the Catholic church and Christian tradition. 
In short, St. Michael wasn't a saint at all; he was an angel. Not only that, but he was the leader of all the angels and the army of God. St. Michael had a few purposes and responsibilities according to Catholic spirituality and religion.
His responsibilities included:
Combating Satan

Escorting the faithful to heaven after their last breath

Being a champion of all Christians and the Church as a whole

Calling humans from their life on earth into heavenly judgment
Many people call on St. Michael for protection. He has become the patron saint of soldiers, officers, and doctors in many places. If you're someone who prefers to honor the Catholic religion, you might also find comfort in invoking St. Michael in your prayers. 
What Does the St. Michael Pendant Represent? 
Some people find consolation in wearing images depicting the heroes of their faith, and the Catholic faith is no different. Ultimately, wearing a pendant depicting St. Michael could mean multiple things.
First, it could be a representation of the type of leadership you'd like to foster in yourself. St. Michael's role in combating Satan himself might be a charge that inspires you to defeat your obstacles each time you see his image.
Second, wearing a St. Michael pendant can be an expression of your Catholicism, if that applies to you. If you're passionate about your faith, wearing icons from your religion's tradition can encourage you throughout your day. 
Lastly, you might choose to wear a St. Michael pendant to invoke protection from St. Michael. You might remember your St. Michael pendant to feel comforted in your day-to-day life in any of your travels, activities, or adventures.  
Three Reasons To Wear Pendants 
What does your jewelry collection look like right now? When you're getting ready, do you go for simple chains, or do you ever branch out with bolder pieces? Wearing pendants can add variety to your clothing in several ways.
Here are a few of our favorite reasons to try pendants when you wear jewelry:
1. They Can Help Express Your Style 
Perhaps you want to begin wearing bolder colors, sneakers, and other clothing articles. You might feel out of place at first, but completing your look with coordinated jewelry can help you feel comfortable in your skin.
Expressing your style should be something that excites you. Wearing pendant chains can help you express the design elements that make you feel alive. 
2. They Combine Well with Other Jewelry
Pendants are unique in the way they pair with other jewelry. These look great individually. However, a chain and pendant necklace together is a combination that can't be beaten. Try this pair for yourself if you haven't before. You may find that you feel increased confidence in your clothing while wearing this combo. 
3. They Can be Symbolic of Your Story and Beliefs 
You might have already gathered this, but pendants are also valuable for the way they can help you symbolize your history and beliefs.
Making your jewelry personal can also help your favorite pendants become a recognizable part of your look. Others can recognize your jewelry and know what you stand for. 
Seven Pendant Necklaces To Wear with Your Other Jewelry 
If you only have a few go-to jewelry pieces, there's nothing wrong with that. Sometimes, knowing your tried-and-true accessories can be valuable in crafting looks for your various activities. 
On the other hand, when you're ready to give new life to your typical jewelry, you don't have to do a complete overhaul. You can elevate your looks by adding a St. Michael pendant or other sleek pendants with your everyday chains. Adding a pendant to your collection is a simple addition that makes a significant difference. 
Here are our favorite seven picks to inspire your pendant choices:
1. CRAFTD Wing Pendant 
The CRAFTD Wing pendant is an excellent piece to add to your look when you want to add an angelic touch. Perhaps you've always held onto the thought that you have a dedicated guardian angel guiding your footsteps. Our Wing pendant can help you keep heaven with you everywhere you go while looking fresh as hell.
2. CRAFTD Cross Pendant 
You've probably noticed how widespread cross necklaces have become in pop culture. Although they have roots in Christian culture, the cross has become a symbol for many other attributes.
You can wear a CRAFTD cross pendant with your chains to remind yourself of your faith or inspire leadership and devotion to your mission.
3. CRAFTD Rose Pendant 
Sometimes, getting in touch with your romantic side is necessary. Our CRAFTD Rose pendant is a visually charming accessory to add to your typical clothing. It's a terrific piece to use for contrasting with edgy clothing or bold fits.
You may also find that this piece becomes a conversation starter as the target of compliments. It's an excellent piece to choose in either gold or silver. 
4. CRAFTD North Star Pendant 
Pendants can symbolize your history in a remarkable way. Maybe your life hasn't always followed the route you originally intended. Perhaps you've faced setbacks that altered your course.
You can recognize the challenges of your story and celebrate your resilience with our CRAFTD North Star pendant. This piece features a prominent star on a gold or silver metallic face. You can wear it to memorialize all the joys and successes of your journey while recognizing that your path is always illuminated. 
5. CRAFTD Vitruvian Man Pendant 
You can also wear your pendants as a sign of self-assurance. Our CRAFTD Vitruvian Man pendant is evidence of that.
When you want to wear accessories with roots in historical art and symbolism, this piece is an excellent choice. Pair it with classic chains for an ensemble that can upgrade your usual streetwear. 
6. CRAFTD Iced Cross Necklace 
Have you ever wanted to add ice to your jewelry? When you're craving luxury and impressive stones, our CRAFTD Iced Cross necklace delivers. Wear it alone or pair it with other chains. 
7. CRAFTD St. Christopher Pendant 
If you love the idea of wearing a St. Michael pendant, you may also enjoy the St. Christopher pendant. Wear it to stay connected to the faith that grounds you and uplifts you simultaneously. 
How to Wear Your Pendant Necklaces 
Styling pendant necklaces doesn't have to be confusing. Let's look at a few ways to wear pendants so that they look incredible every time. 
Wear Them With Statement Rings on a Night Out 
When you're getting ready to spend a night on the town, consider pairing your pendant necklace with a statement ring or two. This combination can add a playful element to your outfit, perfect for a night with your mates or a romantic escape. 
Wear Them With Chains on a Relaxed Weekend 
Sometimes, going for a relaxed outfit is necessary. You can still look phenomenal in loungewear by adding chains and a pendant necklace to your comfortable clothing. 
Wear Them with a Statement Earring on a Vacation
When you're packing for a vacation, you have the opportunity to add new jewelry combinations to your accessories for the trip. While you're enjoying yourself on vacation, try combining a pendant necklace with a statement earring for an extra bold accent to your look. 
High Quality CRAFTD Jewelry Helps You Express Your Style 
Whether you wear a St. Michael pendant or you find another pendant to love, you can find excitement in this accessory.
At CRAFTD, you can also feel confident in your pendants, knowing that our pieces are made with 18-karat plated gold and premium 316L stainless steel. When your pieces are CRAFTD, you can enjoy their symbolism and aesthetic appeal for decades. 
Sources:
Who is St. Michael the Archangel? | Catholic Straight Answers
St. Christopher | CATHOLIC ENCYCLOPEDIA
Leonardo da Vinci | Biography, Art, Paintings, Mona Lisa, Drawings, Inventions, Achievements, & Facts | Britannica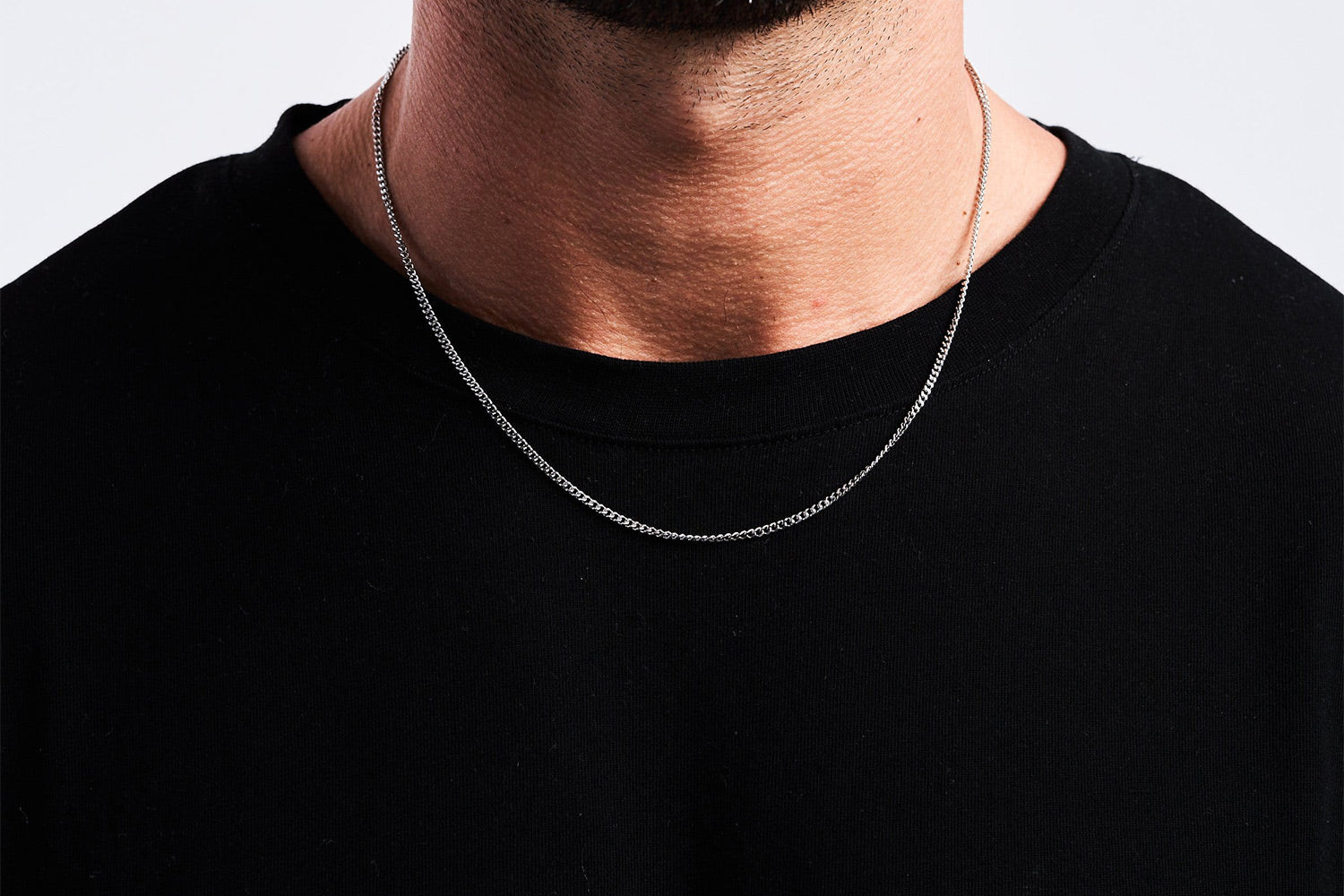 What's The Deal With Connell Chain?
What's more iconic and straightforward than a reliable pair of jeans? At this point in fashion, denim is a staple item to have on hand when you're compiling easy go-to pieces you can reach for in y...
Read more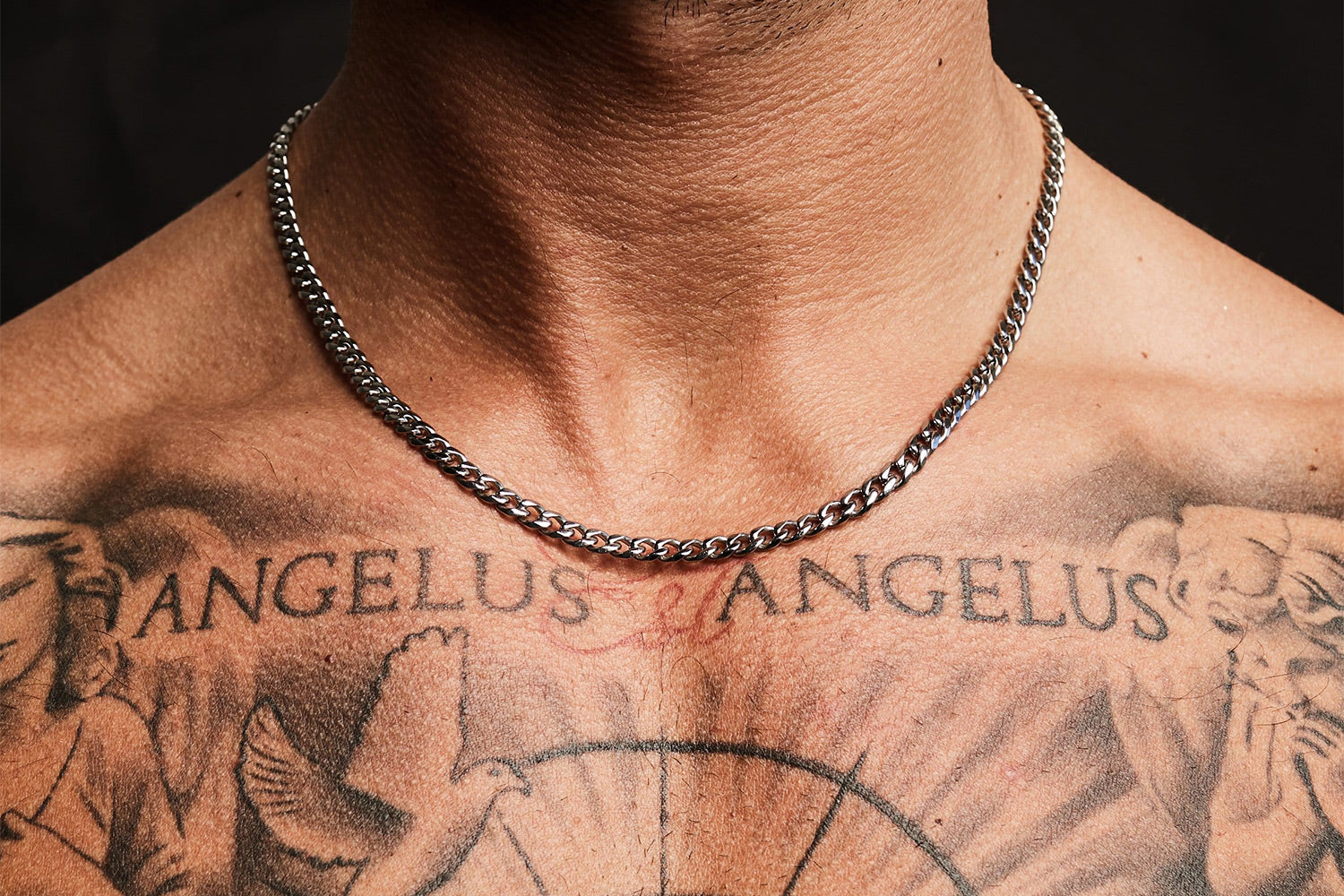 Sometimes, you may notice a piece of jewelry with a unique name. To you, it's an aesthetic accessory with the potential to enhance the way you dress. But did you know many pieces of jewelry have a ...
Read more