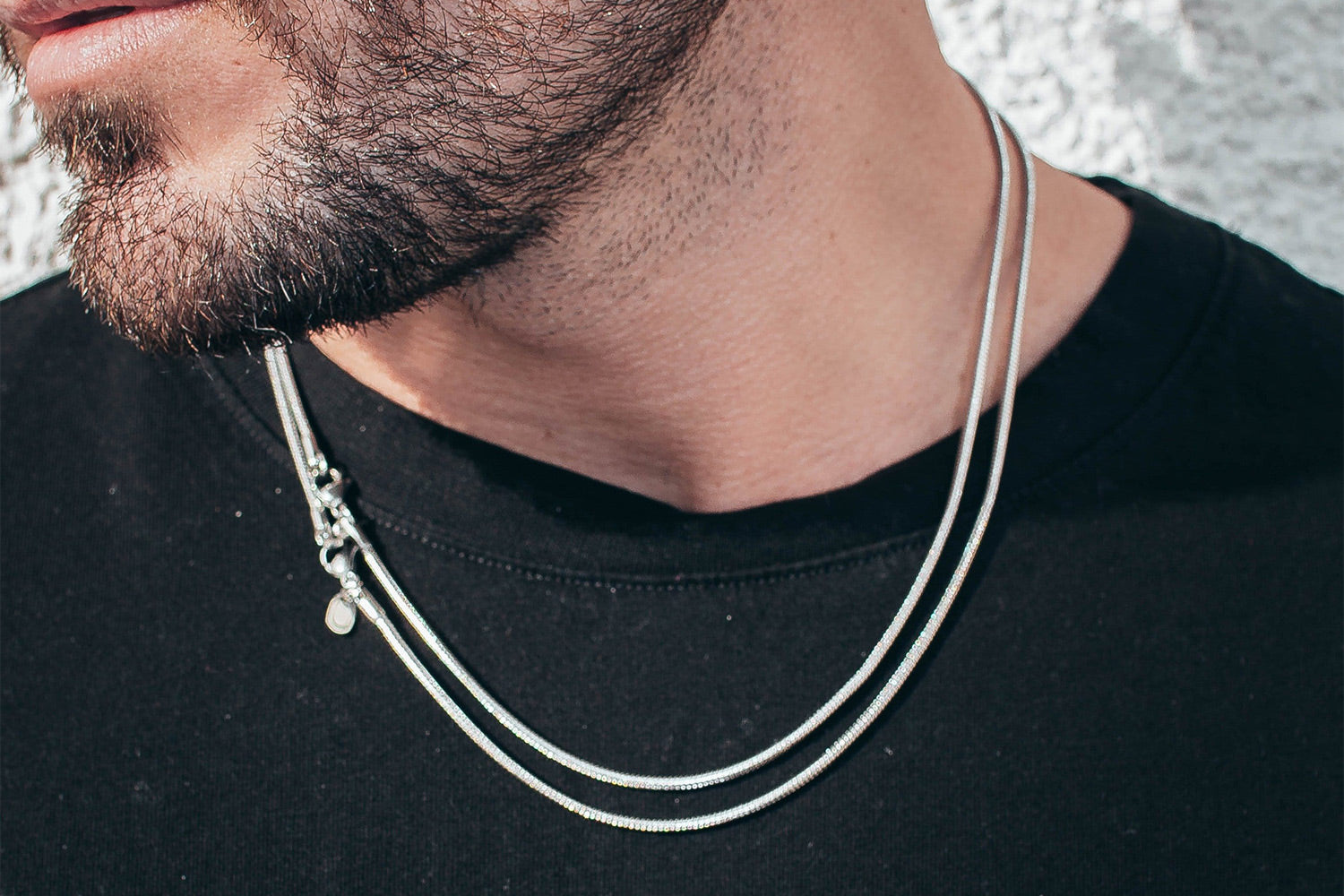 What Is a Toggle Necklace and How Do You Wear It?
You're an individual, so your jewelry should reflect that. We know there's a time and place for modest, always-classy jewelry, but sometimes bold accessories are necessary. 
Perhaps you've been evaluating your jewelry collection recently. Your usual hand-me-down chain and leather bracelet have been in your rotation for years, and you think it may be time to refresh your pieces.
In this situation, it's beneficial to purchase a few long-term classic chains and bracelets to keep around. It may also be time to jumpstart a bold style era with edgy chains that call attention to your clothing and essence. 
A toggle chain is a great piece to start with when you want to go bold. Let's learn more about this chain and how it can upgrade your closet.  
What Is a Toggle? 
You might be wondering what a toggle chain is. Essentially, this chain style features any kind of chain that fastens with a toggle clasp. This clasp design often includes a large circular opening and a vertical bar that fits through the hoop and lies flush against it to keep it fastened. It's a creative jewelry element that can contribute flare to your typical jewelry ensembles. 
Types of Toggle Necklace 
If you don't own any toggle chain jewelry, you could be wondering what the different types may look like. You may want to picture how each style might compliment the clothing and jewelry you love wearing. 
Here are a few variations of toggle necklaces:
Toggle chains with charms:

This style of toggle necklace may include a singular charm such as a shape or letter hanging from the toggle's loop. The bar clasp would close the necklace in front to display the charm prominently. 

Slim toggle chains:

You might come across a mid-weight toggle chain with medium-sized links connected by a toggle clasp. This style might display various link styles around the length of the necklace. 

Minimalistic toggle necklaces:

Some toggle chains nix the charms and feature minimalistic links around the necklace's length. This style may pair well with other chains when you want to layer necklaces. 

Bold toggle chains:

Bold toggle necklaces can be some of the most attractive of the varying toggle chain types. This style looks fantastic when worn alone with your favorite fearless fit or on bare skin with swim trunks. If you don't already feel confident in your clothing, this bold piece can encourage your self-assurance.
All About the CRAFTD Toggle Chain 
If wearing a toggle chain sounds appealing, you don't have to look all over to find the perfect kind. At CRAFTD, our toggle chain is not only stylish, but it's incredibly practical to wear.
Here are a few features of our Toggle chain to help you picture this piece in your collection:
The Design 
Our toggle chain falls on the bolder side. With smooth, heavy links, this chain offers eye-catching high-quality to elevate your style. You can select your desired option of gold or silver to complement your clothing and unique skin tone.
When you want a stand-alone statement piece to bring out a feeling of confidence, the CRAFTD Toggle chain is a perfect pick.
The Quality 
At CRAFTD, we're passionate about bringing high-quality materials to the table. What good are kick-ass pieces if they fall apart and discolor quickly? We believe you deserve premium jewelry to accent your appearance. As a result, we use high-quality 18-karat plated gold and premium 316L stainless steel for our jewelry. 
Each CRAFTD piece you buy is also water-proof, heat-proof, and sweat-proof to last through all your activities. Wear your Toggle chain to the gym, pool, or a night out with your mates. You won't have to wonder if it will keep its value; CRAFTD pieces are made to last. 
How To Wear a Toggle Chain
Once you purchase your new toggle chain, you could be wondering how to wear it. Ultimately, this piece can look fantastic in several contexts. However, if you need some inspiration to picture this piece with other jewelry, here are a few ideas. 
1. Layer Your Toggle Chain with a Slim Chain
Your toggle chain will look amazing when you wear it solo, but pairing it with slim chains is also a terrific move.
Try these slim chains for a layered look that others won't be able to ignore:
Connell Chain:

Our

CRAFTD Connell chain

offers simplicity and effortless style. It's a piece you can repeatedly wear without growing tired of how it looks. Wear it with your toggle chain or alone for a simplistic look. 

Snake Chain:

Our

CRAFTD Snake chain

is perfect for layering with a toggle chain. The sleek style complements the toggle chain's smooth, bold links to create an unstoppable combination. It's also a great piece to have nearby for everyday wear. 
2. Wear a Chain Bracelet with Your Toggle Chain 
Another way to style a toggle chain is with a chain bracelet. If you like to keep it simple while boasting bold jewelry, this necklace and bracelet combination may fit your fashion ideals. 
Here are our picks for bracelets that pair well with bold chains:
Rope Bracelet:

A rope bracelet is a terrific choice when you want to add a different texture to your outfit. Like all CRAFTD pieces, our

CRAFTD Rope bracelet

is available in your choice of high-quality silver or gold. 

Snake Chain Bracelet:

Like its chain necklace counterpart, the

CRAFTD snake chain bracelet

is a terrific pair for a toggle chain. Its sleek appearance and fluid movement make it a stand-out option.
3. Try On a Statement Earring With Your Necklace 
If you want to go for an eye-catching look from start to finish, adding a statement earring into the mix is a fantastic idea. You can accent your toggle chain with a dangling earring for a look that announces your presence before you say a word.
Here are a couple of earrings you can add to your collection when you need that extra edge:
Dagger Earring:

Our

CRAFTD Dagger earring

can make your streetwear stand out. In gold or silver, this piece is perfect for those who prefer to show off hardcore elements in their appearance. 

Crucifix Earring:

You might be religious, or you might not be. Either way, a

CRAFTD Crucifix earring

is a perfect accent for your weekend wear, favorite plain t-shirt, or hoodie. Pair it with a toggle chain for a completely styled look. 
4. Wear an Exciting Pendant Necklace with Your Chain
Sometimes, one necklace isn't enough. You can try layering chains with a pendant necklace when you want to kick your jewelry up a few notches.
Here are our favorite pendants to wear with a toggle chain:
Compass Pendant:

This piece is perfect for the wanderer. The compass design on this pendant necklace reminds you that you'll always find your way. 

Crucifix Pendant:

Crucifixes are iconic symbols in faith and jewelry. Wear this CRAFTD piece with your toggle chain to show your leadership and devotion to your cause. 

Iced Cross Necklace:

Perhaps you're looking for jewelry that doesn't know the meaning of modesty. In that case, a CRAFTD Iced Cross Necklace might be perfect for you. Wear it with chains for a multi-layered look that's fit for the red carpet. 
Pair Your Toggle Chain with Statement Rings 
You can also throw a few statement rings into the mix to pair with your toggle chain.
Explore these CRAFTD ring options to find the best one for you:
St. Christopher Ring:

The

CRAFTD St. Christopher ring

features a bold face design that complements heavy chains well. 

Vitruvian Man Ring:

This band not only displays an iconic design, but it's also highly symbolic to remind you of your potential. 

Signet Ring:

A

signet ring

is always a classic. Wear our

CRAFTD Signet ring

for a piece that looks classic with any chains. 
Why CRAFTD Chains Keep Their Value
The CRAFTD name means your pieces will last. While other jewelry retailers use cheap materials that result in tarnishing or chipping, we're committed to using gold and silver materials that will last through every activity. Wear your CRAFTD jewelry wherever you like and enjoy them for decades. 
We All Need To Go Bold Sometimes 
Our CRAFTD toggle chain is a remarkable piece of jewelry to keep in your collection when you feel like making an impression on people. Wear it for your most daring adventures or with your most chill loungewear. You'll look fresh as hell no matter the atmosphere.
Sources:
History of Necklaces and Pendants | LoveToKnow
A brief history of signet rings | The History Press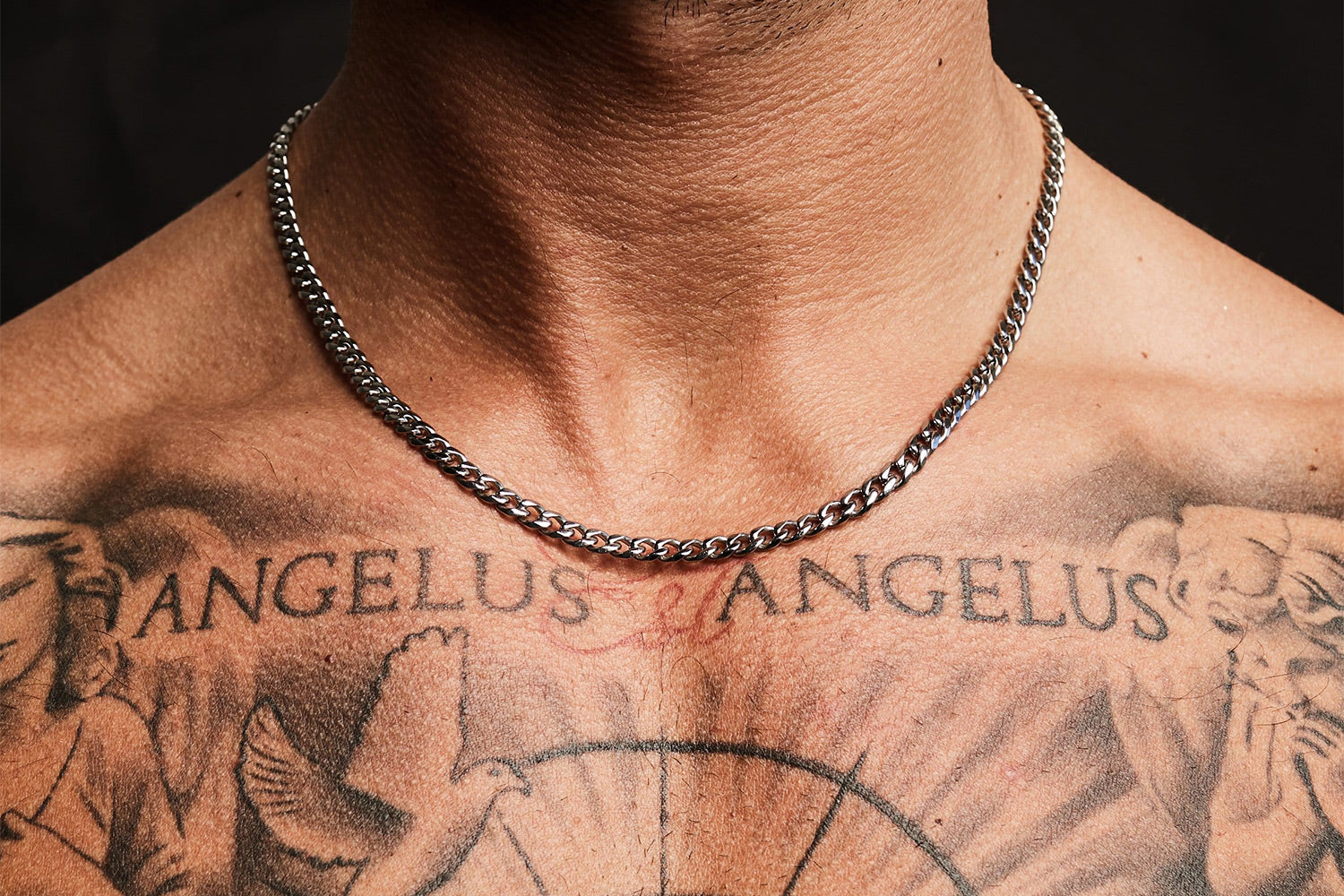 Sometimes, you may notice a piece of jewelry with a unique name. To you, it's an aesthetic accessory with the potential to enhance the way you dress. But did you know many pieces of jewelry have a ...
Read more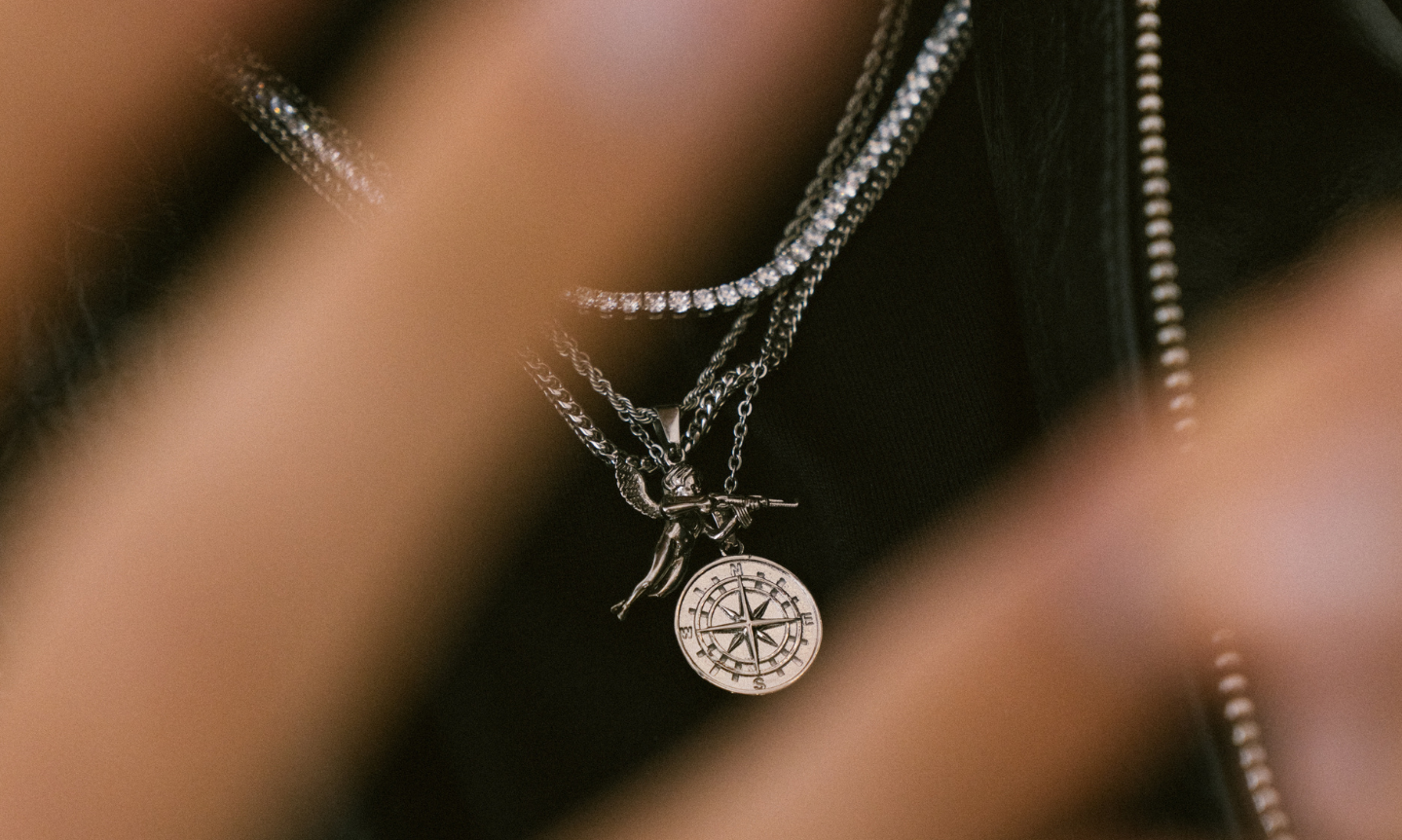 The Unspoken Rule of Men's Jewellery
So ask yourself, who do you want to become? If your current self doesn't align with your desired self, jewellery offers a unique path for personal growth. Each piece can symbolise an aspect of your...
Read more