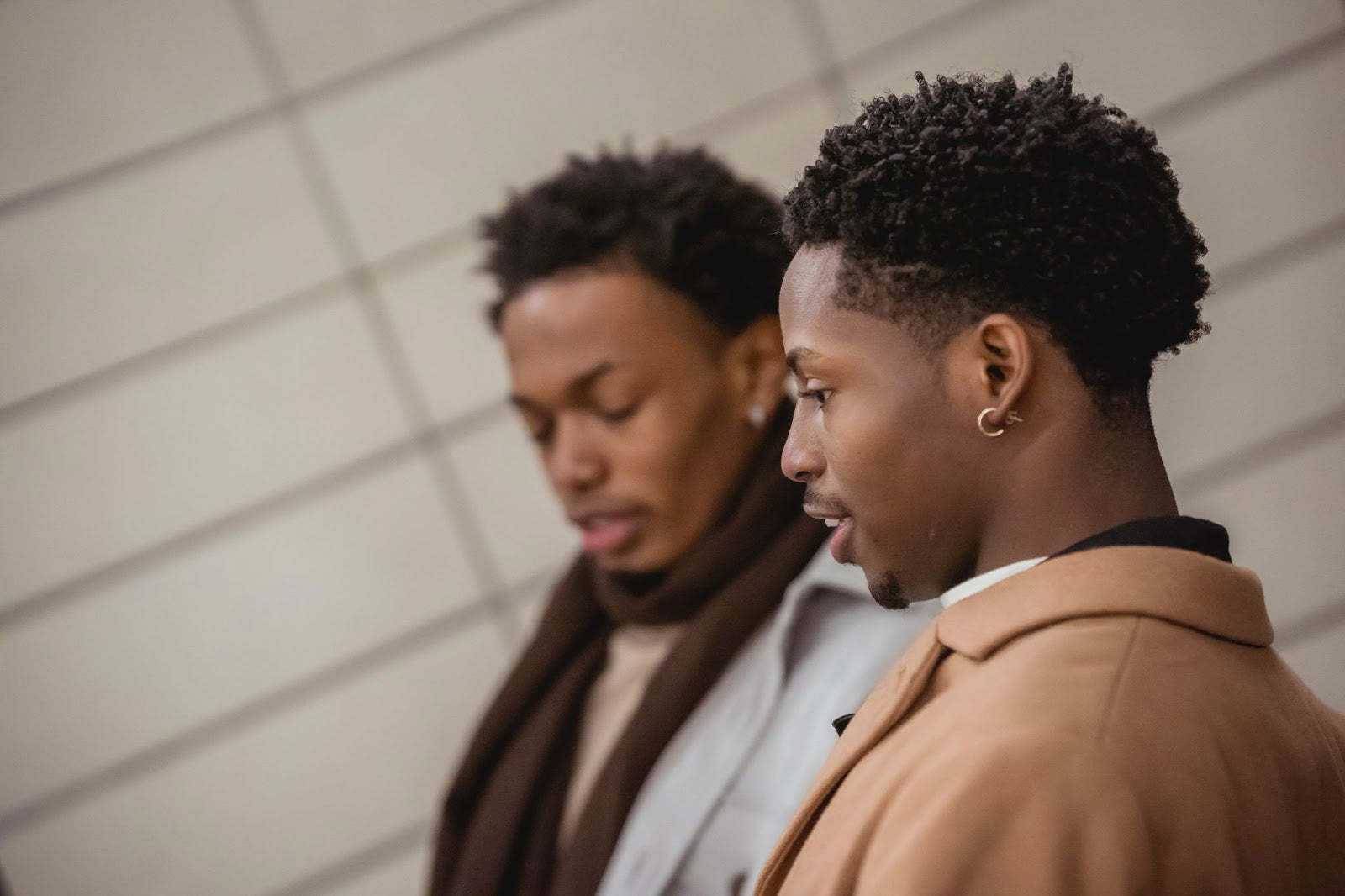 All Types of Earring Explained
If you've never ventured into the world of earrings before, you might think that all earrings are essentially the same. While they all make contact with your ear, several types differ in design, quality, and the way they attach to your ear.
Even if you don't have any piercings (yet), we've put together this guide to help you navigate earring types with ease when it's time to purchase your first earring. We think you'll find one you can envision yourself wearing proudly. 
Let's Start With Materials 
Before we jump straight in, let's talk about quality. When it's time to find your pair, looking at the materials is crucial. We'll find your perfect type later. For now, let's talk about the materials you should seek out when looking for a solid earring. 
Not All Gold Jewelry Is the Same 
You may have already known that you can buy gold jewelry at different price points. Can you identify what each karat amount indicates? When you see a piece of jewelry that's 10-karat gold, that essentially means that it is composed of ten parts gold and 14 parts alloy metals. The same follows for 14-karat gold; it contains 14 parts pure gold and ten parts alloy metals. 
A piece of jewelry that is 24-karat gold is entirely pure. Unfortunately, this kind of gold is too malleable to wear as everyday jewelry, so it's not the best choice. Another option for earrings and other gold jewelry is 18-karat gold since it contains six parts of alloy metals to make it strong and 18 parts pure gold to increase its value.
While solid 18-karat gold has some attractive qualities, the cost outweighs the benefits. Why spend thousands of dollars on 18-karat gold jewelry when there is a shining alternative? Gold plated jewelry will work just as well to protect your favorite pieces, as well as serving that iconic sparkle.
Which Kind of Silver Is Best?
When it comes to wearing silver, you actually have a couple of different choices. You could opt for sterling silver jewelry since it's slightly more valuable. However, the downside to sterling silver is that it's prone to tarnishing and incurring dents because of its soft nature.
When you choose silver jewelry, the best bet is premium 316L stainless steel. This material is hard, lasts for years without tarnishing, and it's hypoallergenic. You can't find a better choice for the price. 
Explaining 7 Types of Earrings 
Now that you've had a crash course on jewelry materials, it's time for the real stuff. We've chosen seven essential kinds of earrings to explore so you can be thoroughly prepared when it's time to try out your own. Let's look at these seven styles to find the kind that fits you best. 
7. Magnetic Earrings 
Hey, you don't even need a piercing for this type. Magnetic earrings function for those who haven't committed to pierce their ears and wear traditional earrings. Most often, these exist as studs that clip together with your earlobe in between.
The pro to this type is you can place the earring anywhere it will stick. The downside is that you might feel an uncomfortable tight feeling all day with a magnet attached to your ear. 
6. Hoops 
Here's an earring variation that's classic and modern all at once. Most men wear hoop earrings in a smaller size as an accent to another stud or dangling earring. You could certainly wear this style alone if you please since its modest design suits both streetwear and evening attire. This type looks spectacular when placed on your earlobe or your cartilage. 
5. Novelty Earrings 
Novelty earrings refer to earrings that feature non-standard designs. For example, if you were looking for an earring that displayed a nail driving through your ear or a skull and crossbones, these would be atypical designs. This kind may be beneficial to you at Halloween or another costume-worthy occasion. However, on the whole, you may want to consider another style for everyday wear. 
4. Plugs 
You've likely seen this style if you've visited a heavy metal show or rave. Plugs, or "gauges," are a unique type of earring because of their many sizes. Those who wear this style gradually stretch the hole in their earlobe to be able to wear larger plugs. If you like extreme jewelry, this might be for you.
3. Cuffs 
Cuffs are another option you can consider in-ear jewelry. They don't require a piercing, meaning you can slip one on whenever you'd like. Most people who wear these opt to wear them on their cartilage. They're great pieces of jewelry that allow you to appear as if you're wearing an earring without the commitment. 
2. Studs 
This style of earring is time-tested. For decades, the stud has been a go-to earring choice for those wishing to adorn their ears with jewelry. It attaches through your ear with a post that usually connects to a butterfly backing. If you aren't into dangling earrings, you should know that this kind of earring is no-fuss and straight-to-the-point.
They can feature anything from delicate designs to slightly larger earring faces. By far, trying studs is the easiest way to get into wearing an earring for the first time. 
1. Dangling Earrings 
At CRAFTD, we're massive fans of this style. Dangling earrings drip with personality and style. They bring effortlessly cool self-expression to the table with whatever pendant hangs from them. This kind of earring features a small hoop or a bent post to hang from your ear without a backing.
Attached to the post is a design that dangles past your earlobe and moves fluidly as you do. If you like, you can wear it alone or opt to wear it with another small hoop or stud earring alongside it. 
Complete Your Look 
Perhaps you've been experimenting with chains and pendants, already trying on different combinations in front of your mirror to see what feels right. Are you ready to give earrings a whirl? Go with your gut on this one. Try out one by itself or wear a pair for added effect. Let's check out a few CRAFTD earring styles you can wear to be true to your style. 
Crucifix Earrings
Some people have an affinity for displaying their religious beliefs and values through the clothing and jewelry they wear. If you're religious, you may find the crucifix design to represent the pinnacle of your faith.
Even if you're not religious, you may think of the crucifix as a symbol of leadership through denial of self. You don't have to communicate these beliefs in grand gestures at all times. Add symbolic tokens into your jewelry to subtly state who you are. 
Our CRAFTD Crucifix Earrings are available in your choice of 18-karat gold or premium 316L stainless steel. Each crucifix is attached to a small hoop earring that closes by connecting to itself. Wear a single earring on one ear, or you can wear a pair if that's more you. It's great on its own or paired with other studs and small hoops.
Dagger Earrings 
Maybe you've been at this for a while. You're a seasoned pro when it comes to incorporating earrings into your streetwear. Are you ready for another bold piece you can show off to the locals? Our CRAFTD Dagger Earring combines edge with sophistication.
Choose silver or gold for this style that features a sharp dagger hanging from a miniature hoop. We always use the best materials so you can be sure your earring will never tarnish. Wear your dagger earring often to express your sharp style and attitude.
Compass Studs 
Do you prefer simplistic styles over bold trends? You might be more into studs than hanging earrings. If so, our CRAFTD Compass Studs may be your next favorite accent to your daily wardrobe. This piece displays an engraved compass with a raised edge on a circular face. It's the perfect piece to wear as a reminder to follow your own path. 
CRAFTD's Quality 
Many people who buy earrings and other jewelry have the unfortunate experience of having an allergic reaction to harsh metals. At CRAFTD, our pieces are hypoallergenic so that you can wear them freely. We also use high-quality materials in everything we create to keep your jewelry from tarnishing or discoloration – it's just part of our passion at CRAFTD.
A Look You'll Hear About
Some men might feel more apprehension about wearing earrings. With that in mind, we think earrings are just as much a man's game. Searching for the right earrings should be much easier now that you know some of the basics.
When you're ready to make the jump or get the piercing, remember to go with CRAFTD pieces. You won't have to take off your CRAFTD earrings every time you work up a sweat. Keep your pieces on without worry; CRAFTD jewelry is made to withstand your life and look fresh through all your activities. 
Sources:
Stainless Steel vs. Sterling Silver Chain(Which One is Better?) | A Fashion Blog
Related What Is the Difference Between 10, 14, 18 & 24 Karat Gold? | Sciencing
6 Hypoallergenic Metals That Are Safe for New Piercings | Byrdie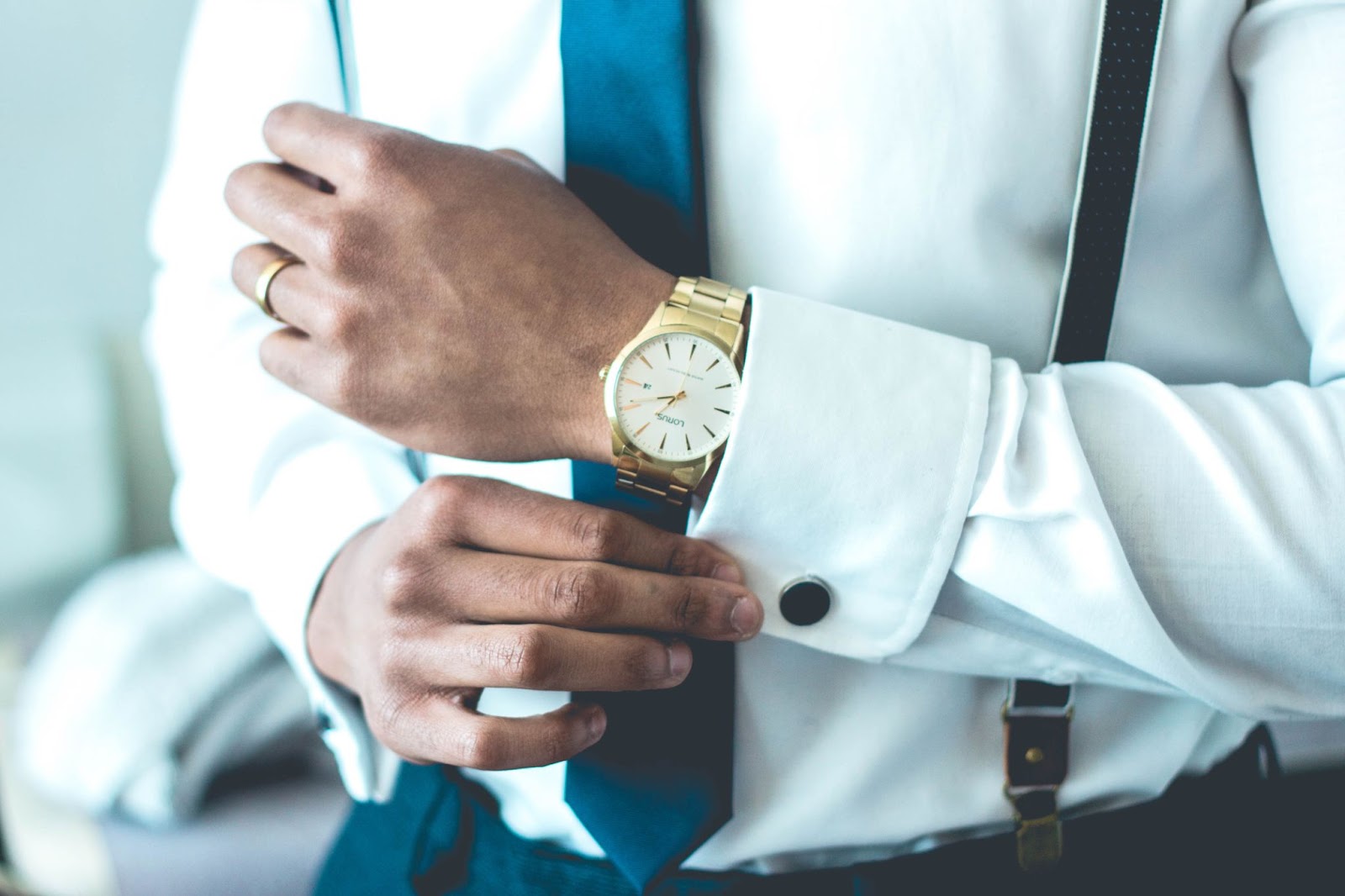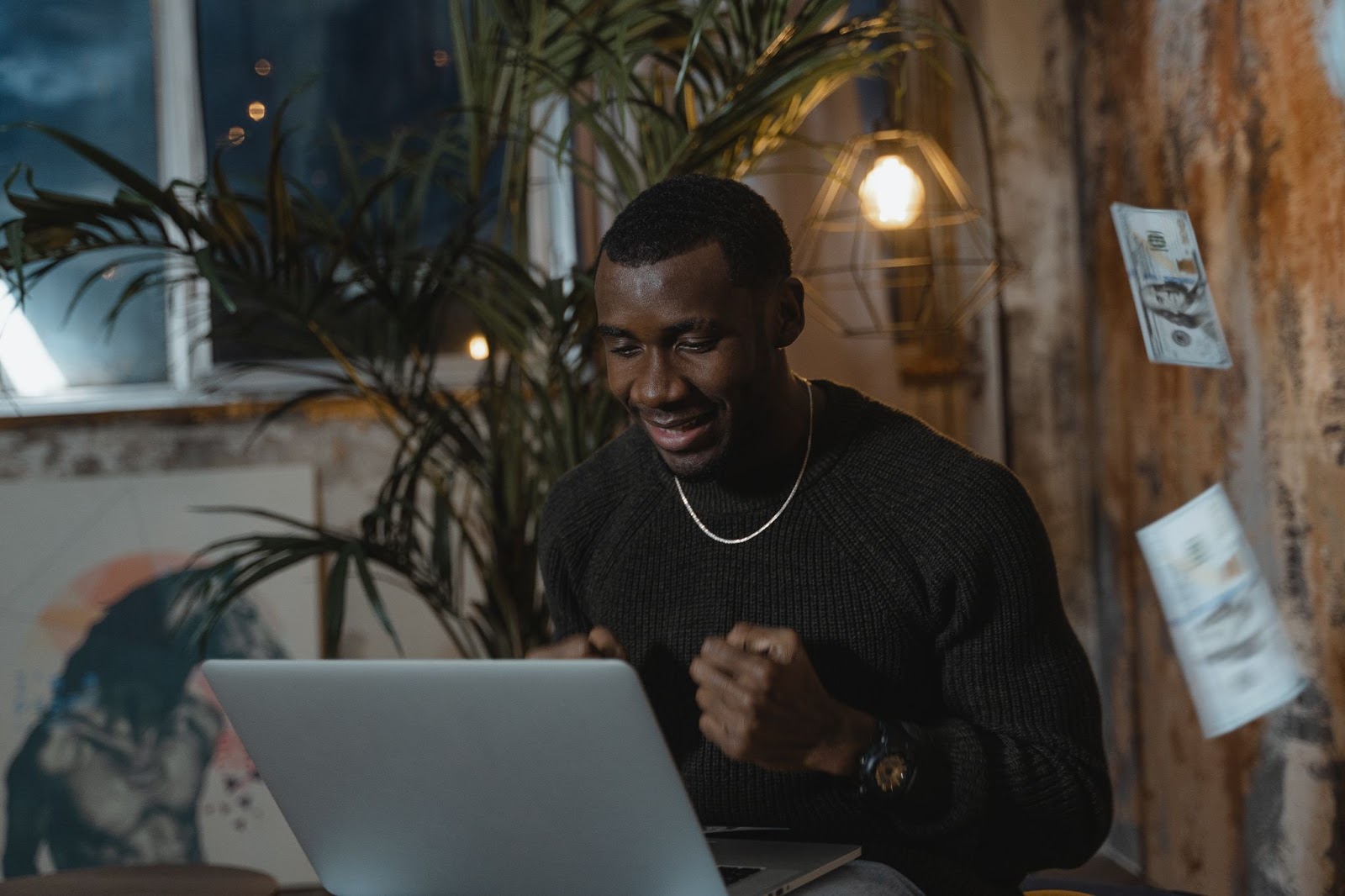 Buying Jewelry for Men: A Complete Guide
Your boyfriend's birthday is in three months, and you've been racking your brain to find the best gift ideas. How do you express your affection for the guy who's been with you through it all? We th...
Read more