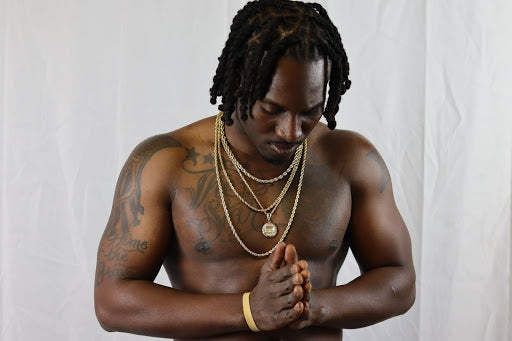 What Makes Men's Jewelry Attractive? A Guide to Cool Men's Jewelry
Do you ever look back on the things you wore and wonder who let you out of the house looking the way you did? You might have been wearing bright yellow flip-flops or seven rubber bracelets up your arm. At the time, you thought your look was fantastic. As an adult, you know now that you would have done well to have someone guiding you in a better direction.
You might find yourself wondering from time-to-time if the jewelry you wear looks attractive. It might look okay, but you want the pieces you wear to be a cut above the rest. You can keep a few things in mind as you shop for new pieces to ensure you buy good-looking jewelry. Though style is subjective, you can explore a few guidelines to find out what makes mens' jewelry look great. 
1. High-Quality Materials Make Pieces Stand Out 
To begin, the pieces you wear should be high-quality. You may think that buying a cheap statement ring from the convenience store is a good idea, but it will most likely end poorly. Your skin may turn green when the plating rubs off, and you'll be down eight bucks. There are better options for you, friend.
As you purchase jewelry, keep your entire lifespan in mind. Many people wear their favorite pieces for decades. Their chain bracelets and everyday pendants become trademarks for that person because those pieces last so long. The truth to keep in mind is that high-quality materials are worth the investment. Let's review a few of the best jewelry materials for affordable prices. 
18 Karat Gold 
Ten to 14 Karat gold is hard, but it's not very pure. As a result, it may have impurities. 24 Karat gold is pure, but it's more expensive and very soft, meaning it can scratch easily over time. Consider buying pieces that are 18 Karat plated. This metal will last much longer and most likely fit into your budget. 
Stainless Steel
Silver can be tricky. Pieces that look harmless may actually be nickel or another alloy that could turn your skin colors. When you choose silver jewelry, aim for a stainless steel piece. This alloy contains carbon, titanium, and chromium, making it highly durable. It's hypoallergenic, too, so your skin is less likely to react poorly to this metal. Having a high-quality piece of stainless steel jewelry means your piece could last long enough to become a personal trademark.
A Sweat-Proof Finish 
Do you find yourself taking off your chains every time you go to the gym? Perhaps you've started sweating while doing yard work and found that your sweat caused a low-quality bracelet to rub off onto your skin. You shouldn't have to deal with annoying inferior metals. Choose sweat-proof jewelry pieces that will endure through all your activities.
A Waterproof Seal 
Imagine washing your hands while wearing a cheap ring, only to find that the abrasion from the soap and water rubbed some of its finish off. You deserve jewelry that's stronger than that. Whether you encounter rain often or enjoy swimming without taking off your chains, choose waterproof pieces that look great. 
Heat-Proof Craftsmanship 
Are you from a hot climate where temperatures sky-rocket seasonally? If so, you know that anything left on the dash can quickly be ruined by sun exposure. You can wear jewelry that's built to withstand high temperatures so that you never have to worry if your piece is going to fall apart. When you buy CRAFTD jewelry, it's guaranteed to endure. 
2. Bold Styles Are Eye-Catchers 
We've discussed how your jewelry's material can make a difference in the life of your jewelry. Owning high-quality pieces makes your jewelry's designs more appealing. Another guiding principle is that bold styles can turn heads when they're worn well. Let's check out a few ways to wear bold jewelry styles to stand out in a good way.
Bulky Chains 
Bulky chains have been making waves since 1990s hip hop fashions came on the scene. They can be incredible centerpieces for your outfit, or they can be distracting. It depends on how you wear them, so keep your outfit and attitude in mind as you explore this style. Try on a single CRAFTD Cuban chain with your next neutral outfit for a look that transcends beyond your usual style. 
Head-Turning Earrings 
Another way for you to announce your presence in the room is with a statement earring. You can wear a simple silhouette for a minimalist appearance and still command attention. Maybe you're someone who goes against the grain. You can choose more irreverent styles and wear different pieces in multiple ear-pieces, as long as you're doing it intentionally. Try on a CRAFTD Dagger earring for a piece that tastefully draws people's attention to you. 
Conversation Piece Pendants 
Another way to make your jewelry attractive is to wear pieces that mean something. Doing this can elevate your jewelry from being ordinary to exceptional. Choose a high-quality North Star pendant in 18 Karat gold or stainless steel. Others will compliment your piece, and you can share the meaning behind it when they do.  
3. Understated Pieces Display a Suave Disposition 
By now, you know to choose high-quality pieces to take your jewelry game from good to great. You know bold styles are best worn intentionally and tastefully to elevate your look. Also, keep in mind that understated pieces are a fantastic way to display a nonchalant disposition. Let's look at a few pieces you can wear without looking like you're trying too hard.
Cool, Collected Bracelets 
What's more timeless than a well-placed classic chain bracelet? Instead of wearing too many chains on your wrist or pieces that clash, keep it simple. Try wearing just one tasteful Cuban bracelet in a four-millimeter width for an understated look. This style is as effortless as it gets. 
Essential Chains 
Some chains command attention instantly. As you choose chains you can wear every day, consider their length, width, and style. These three factors will determine whether a chain looks natural or whether it looks out of place. For a great essential chain that you can wear every day, try on our three-millimeter Rope chain in gold. It will blend seamlessly with your outfit and become a part of your persona. 
Where to Find Great Collections of Men's Jewelry
The internet is riddled with places when you can buy men's and women's jewelry. Many pieces include low-quality materials that will leave you disappointed in the piece you thought was perfect for you. You owe it to yourself to buy pieces that will last. To shop collections of men's jewelry that you can trust, try CRAFTD London jewelry. There are so many reasons to love our pieces, and our quality is one of them.
CRAFTD Collections 
We make it easier for you to shop attractive collections of men's jewelry. If you're looking to buy several pieces in all one type of metal, consider our All Gold or All Silver collections. You can also see groupings of essential pieces to start building your personal basics collection. Perhaps you're shopping only for a bracelet. You're welcome to browse through specific CRAFTD collections to see only the kind of piece you want. 
4. It's All in the Attitude 
The last tip to remember about wearing attractive jewelry is to remember the person wearing it. Your jewelry is going to highlight your personality. If you're nervous about trying a particular piece, you can influence how good it looks just by changing your attitude. When you like your jewelry, everyone else will see your joy shining through. 
Style Your Pieces with Confidence 
Ultimately, your style is a reflection of your essence and your journey. The people in your life know you for your strengths, your weaknesses, and your story. When you try new styles, know that those who care about you will be rooting for you and will embrace you – even if you step outside the status quo. Even if they don't, you can believe in yourself. Your confidence will be evident in your jewelry.
To Sum it Up 
Buying men's jewelry is exciting, and it's essential that you buy pieces that will last throughout your life's adventures. Whether you wear a bold Cuban chain or a classic Rope bracelet, you should ensure you wear high-quality pieces with intentionality. You can always find the best high-quality men's jewelry at CRAFTD. Our pieces will not only last throughout your life, but they'll look good on you, too.  
Sources:
Everything You Need to Know About Minimalist Design | Elle Decor
5 Reasons For Men To Wear A Bracelet | Real Men, Real Style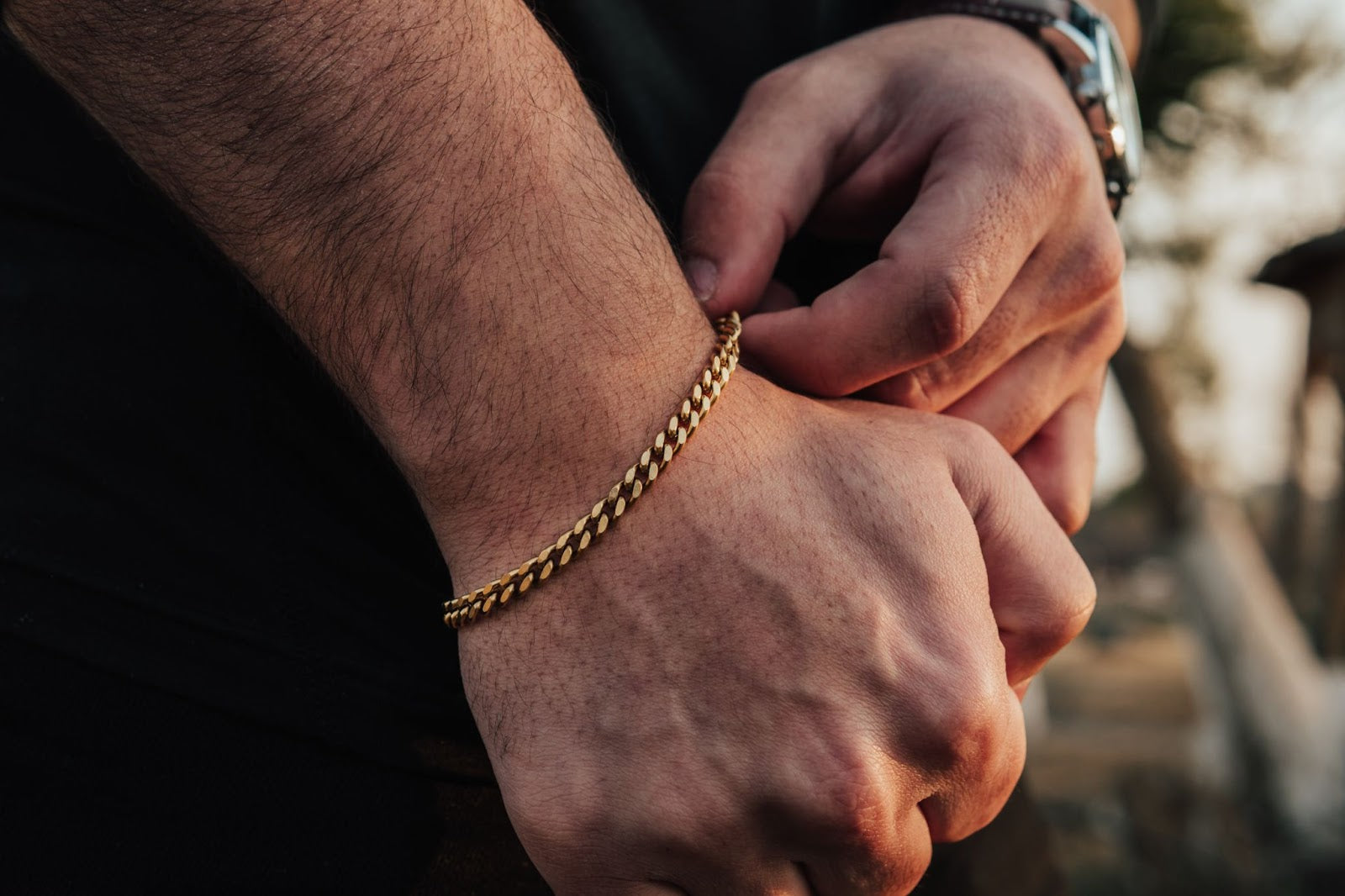 What Jewelry Styles Are Most Popular
We can all think back to fashion trends of the past that we whole-heartedly adopted. Chunky plastic costume jewelry, gel-spiked hair, and carpenter jeans all sounded like good ideas at the time. As...
Read more