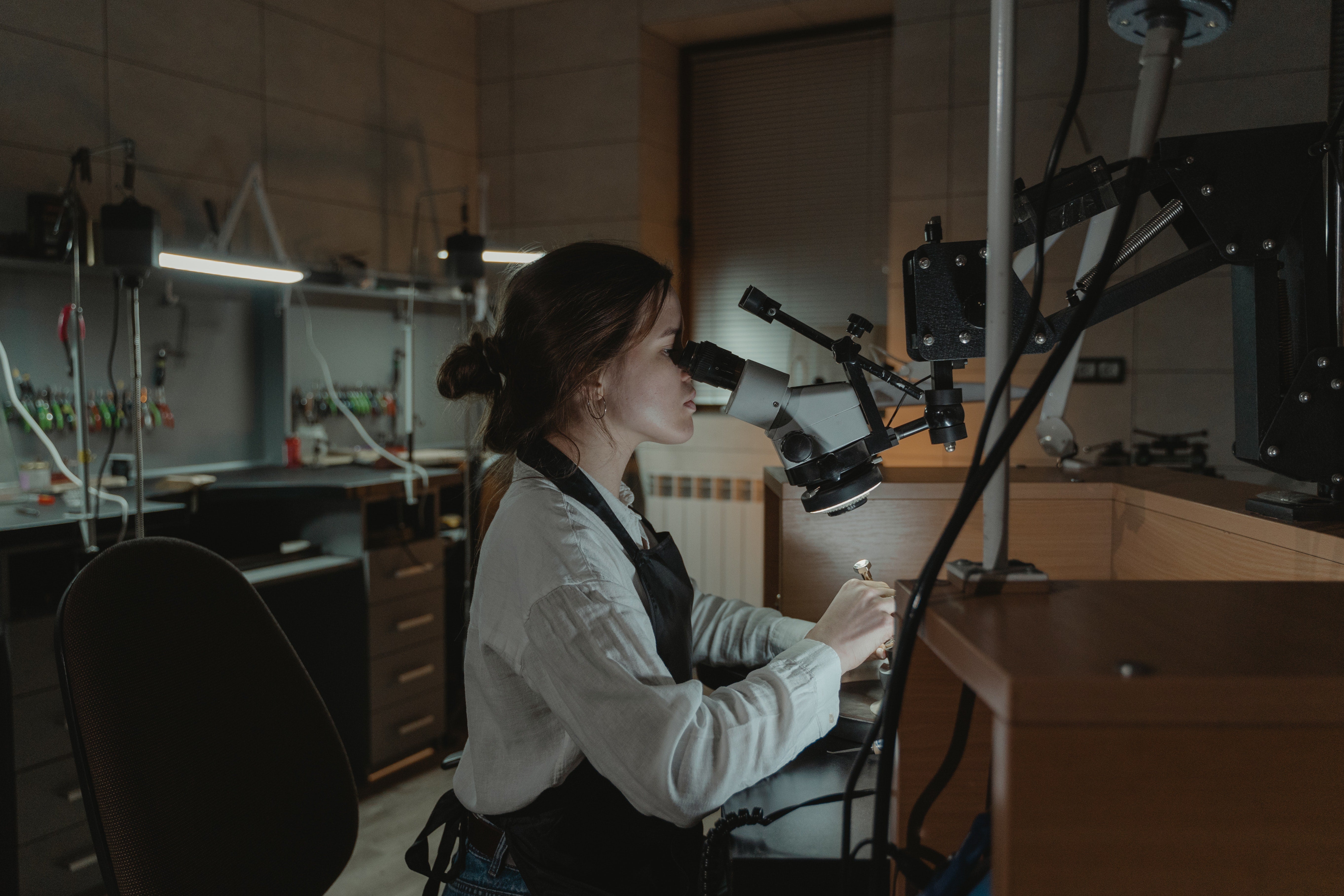 10k vs. 14k Gold: Which Should You Choose?
Let's imagine you're looking for the perfect gold chain to surprise your partner on your upcoming anniversary. They're just starting to get into wearing jewelry, and you want to encourage their creativity with fashion to help them enjoy the way they look. 
As you search online, you might have a budget. You may not be able to find 24-karat gold and solid gold pieces that fit your preferences. Within your budget, you might see 10-karat and 14-karat chains and other jewelry that look stellar. But will they last?
Let's find out what kind of gold you should select as you search for the best gold jewelry for this exceptional occasion.
The Low-Down on Each Type of Metal 
Before we look at jewelry that you'll love, let's learn about the different types of metal. Each has its advantages and downfalls, so it's a good idea to educate yourself on each kind before you buy gold jewelry. 
10-Karat Gold
Gold jewelry is most popularly available in these qualities: 10-karat, 14-karat, 18-karat, and 24-karat. Because of this, 10-karat gold is usually the most affordable quality for those looking to buy gold jewelry. Gold of this variety is 10 parts gold to 14 parts alloy metal. Though this metal is strong, it's inexpensive because the amount of gold content is low. 
14-Karat Gold
This kind of gold is slightly more valuable and still hard because of its alloy metals. It contains 14 part gold to 10 parts alloy, making it the more worthwhile, long-lasting option if you're choosing between 10-karat and 14-karat. It's not as valuable as 18-karat, but it's a solid choice if you need gold jewelry on a tight budget.
18-Karat Gold 
When you want a piece of gold jewelry that's valuable and durable, 18-karat gold is your best metal option. This kind of gold features 18 parts gold to six parts alloy. The alloy materials function to make it stronger, yet they don't weaken the metal's ability to resist tarnishing. When you want high-quality jewelry that lasts, 18-karat gold is the option for you. 
24-Karat Gold 
You may have guessed this, but 24-karat gold is gold that contains no alloy metals. It may be purer, but as a result, it's incredibly soft. This softness can cause 14-karat gold jewelry to show more scratches and dents over time. 
Why 18K Gold-Plated is the Way to Go
Wouldn't it be incredible if you could find 18-karat gold jewelry that didn't break your bank? What if the most premium gold was affordable? When you choose high-quality 18-karat gold-plated jewelry, you'll have the best of both worlds. It's the best option when you're looking for pieces you love that will last for years. 
18-Karat Gold-Plated Pieces to Change Your Jewelry Game 
By now, we're a little bit more familiar with the different qualities of gold. After learning why 18-karat gold plated jewelry is such a reliable option, you might be thinking about where you can find it. 
You don't have to look far. At CRAFTD, we're happy to show you the best 18-karat gold-plated chains, pendants, rings, earrings, and bracelets to buy for yourself or to surprise someone you love.
Let's look at the pieces that will make for the perfect addition to any jewelry-wearers collection. 
Pendants 
You might have planned on gifting a chain to your significant other for their upcoming birthday or your anniversary. Have you ever considered adding a pendant? These make a terrific addition to chains and add a statement element to any combination of jewelry.
Let's look at a couple of our favorite CRAFTD Pendants.
CRAFTD Crucifix Pendant 
Whether you're religious or not, you can sport this iconic piece. Our CRAFTD Crucifix Pendant is a terrific piece that depicts one of the most famous scenes in history.
If you're spiritual, this pendant can remind you of your faith each day. If not, this piece in hypoallergenic 18-karat gold can remind you of your leadership and influence in the world while looking incredible. 
CRAFTD Skull Pendant 
Maybe the person you're buying this piece of jewelry for is a true individual. You've never met another person like them, and you can't surprise them with just any piece of jewelry. When you're looking for pendants that match a particularly edgy vibe, go for our CRAFTD Skull Pendant in 18-karat gold. It's an epic piece for fearless individuals.
Bracelets 
Perhaps your partner has a growing collection of Cuban chains that elevates their style every day. It may be time to add some classic bracelets into their jewelry rotation. 
Let's explore bracelets that add a subtle elevating effect to any outfit. 
CRAFTD Rope Bracelet 
You don't have to choose from jewelry that's understated or fresh. Our CRAFTD Rope Bracelet provides a subtle sophistication in its minimal design. These 18-karat gold threads twist together to form a bracelet that's the epitome of laid-back cool.
CRAFTD Cuban Bracelet 
Here's another bracelet any jewelry wearer should own. Our CRAFTD Cuban Bracelet is a perfect staple bracelet for anyone who's just getting into gold jewelry. The design is timelessly ideal, making it a go-to for gifts and building your collection.
Classic Chains 
We think chains are the main event of a show-stopping jewelry ensemble. Here are two famous 18K gold CRAFTD Chains that make the perfect surprise for someone you love.
CRAFTD Rope Chain 
The rope design is one loved by many. Our CRAFTD Rope Chain features multiple gold strands twisting together to form a rope design that's fit for any fashion connoisseur. Its rugged texture makes it an eye-catching piece that adds intrigue on its own or when layered with other chains. 
CRAFTD Connell Chain 
Are you looking for a more minimal chain that adds subtle finesse to everyday streetwear? Our CRAFTD Connell Chain maintains a timeless essence, as it's a style that's been well-loved for decades. Choose a two-millimeter size for a piece that adds the perfect subtle touch to everyday apparel, work attire, or evening wear.
Rings 
While you search for timeless chains and eye-catching pendants, don't forget to think about adding rings into the mix. Rings make a stunning accent to any look and can become trademark pieces for your style.
Here are a couple of our favorite CRAFTD rings from our selection.
CRAFTD Vitruvian Ring 
DaVinci knew what he was doing when he created the Vitruvian Man design. It's the picture of man's complexity, and we thought it made for a timelessly cool ring design. See how our CRAFTD Vitruvian Man Ring in 18-karat gold can add visual interest to your typical jewelry.
CRAFTD Band Ring 
Perhaps you're shopping for easy-to-wear pieces that can add a subtle upgrade to your outfits. Our CRAFTD Band Ring is an excellent option for those who love rugged simplicity. In 18-karat gold, it's a solid detail that can enrich your streetwear. 
Earrings 
What if the person you love wants to diversify their jewelry collection? Wearing earrings is a killer way to make a statement. While you shop for jewelry for your favorite person, consider adding a pair of stunning earrings as a bonus gift.
Here are a couple of our favorites at CRAFTD:
CRAFTD Dagger Earring 
Perhaps your partner is a daring sort of person. They're not afraid to speak their mind, and everyone knows when they enter the room. You can select an earring that matches their vibe with our CRAFTD Dagger Earring. It's an ideal piece for those who enjoy the wilder side of life.
CRAFTD Crucifix Earring 
Here's another single earring for the bold. Our CRAFTD Crucifix Earring displays a timeless design that exudes a powerful energy. Whether you're a person of faith or someone who makes their own path, it's a terrific earring choice that's sure to catch stares in a good way.
How CRAFTD Makes the Best Gold Jewelry 
We don't mess around when it comes to making jewelry you'll love. At CRAFTD, we've made it our mission to provide high-quality jewelry with metal options that will last you years. Each CRAFTD piece you see is durable through water, sweat, and heat.
As a bonus, our pieces are tarnish-resistant, so they'll keep their stunning color through days at the gym, weekends at the pool, and nights on the town.
Golden Opportunity 
When you're searching for killer gold jewelry to add to your collection, you'll want to choose high-quality pieces that last. At CRAFTD, we dedicate ourselves to making 18-karat gold-plated jewelry that makes you look fresh as hell and lasts through all your activities.
With CRAFTD gold pendants, chains, and more in your rotation, your collection will be stocked with exceptional jewelry to elevate your everyday style.
Sources:
Understanding Gold Purity: 9K, 10K, 14K, 18K, 22K, and 24K | Owlcation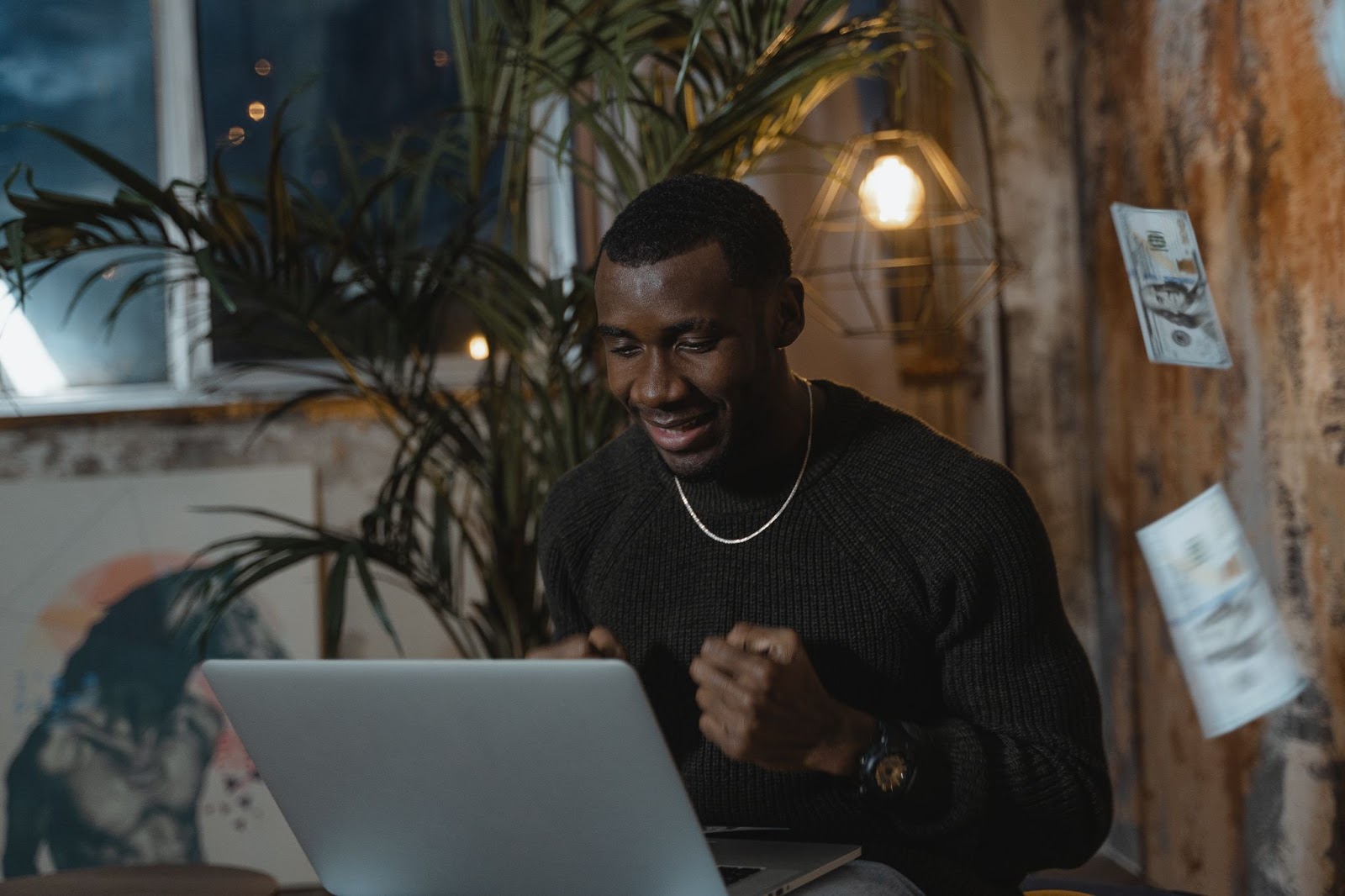 Buying Jewelry for Men: A Complete Guide
Your boyfriend's birthday is in three months, and you've been racking your brain to find the best gift ideas. How do you express your affection for the guy who's been with you through it all? We th...
Read more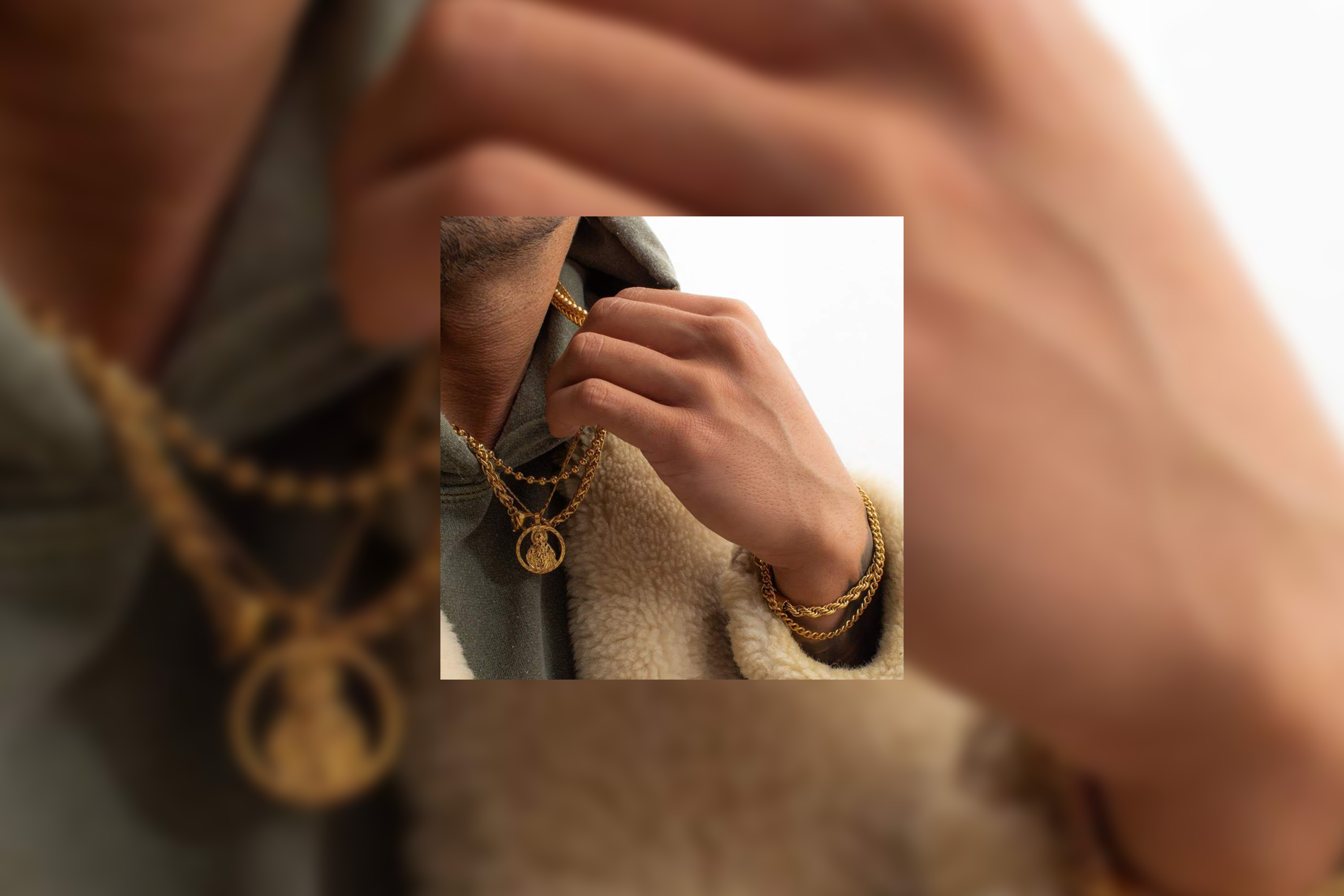 How To Clean Copper Jewelry the Right Way
Do you own copper jewelry? This warm-toned metal makes for a unique accent to everyday clothing. Due to its chemical makeup, sometimes metal jewelry can look dull or tarnished often. When your copp...
Read more